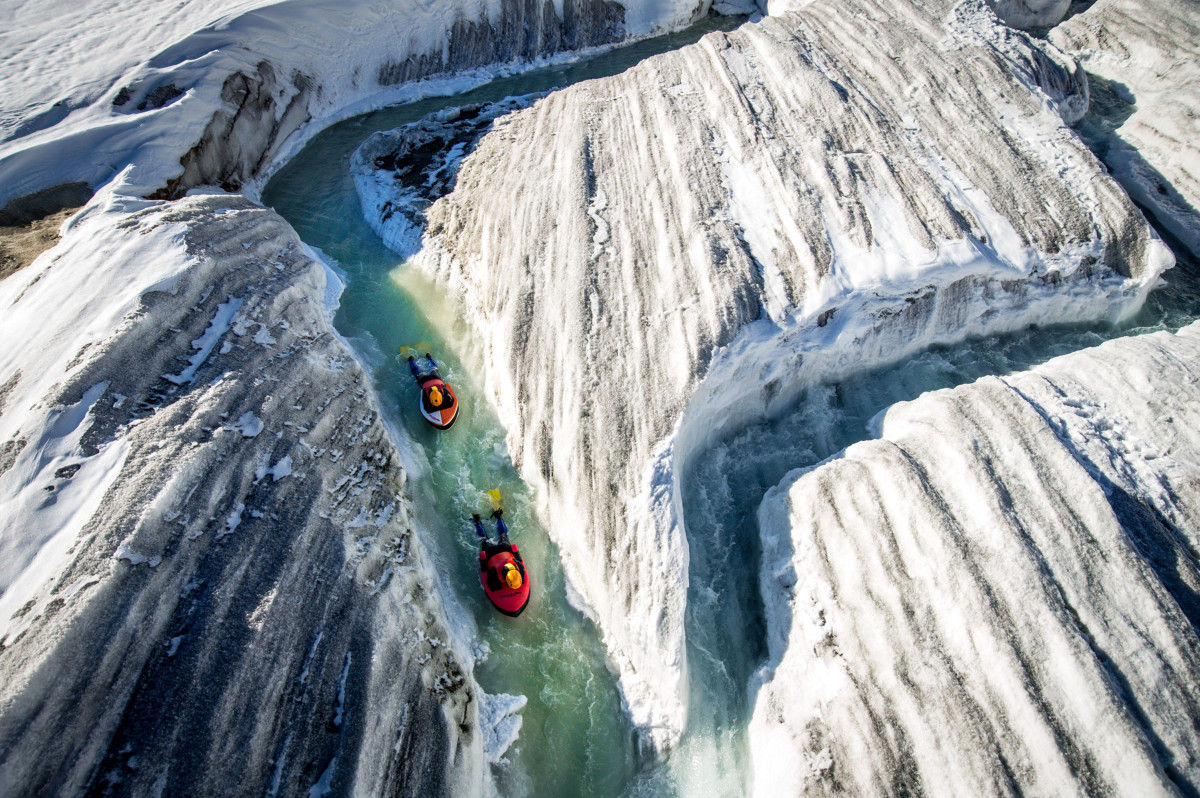 Hydrospeeding down treacherous, icy rivers of a glacier comes full of peril and is certainly not recommended for the everyday bodyboarder that simply enjoys riding whitewater, also known as riverboarding.
Even for those handful of hydrospeeders who are qualified and seek a different kind of adrenaline rush, it can be dangerous, what with the strong current, hidden crevices, and the possibility of collapsing glacial lakes above that send a tidal wave of ice down the glacial river.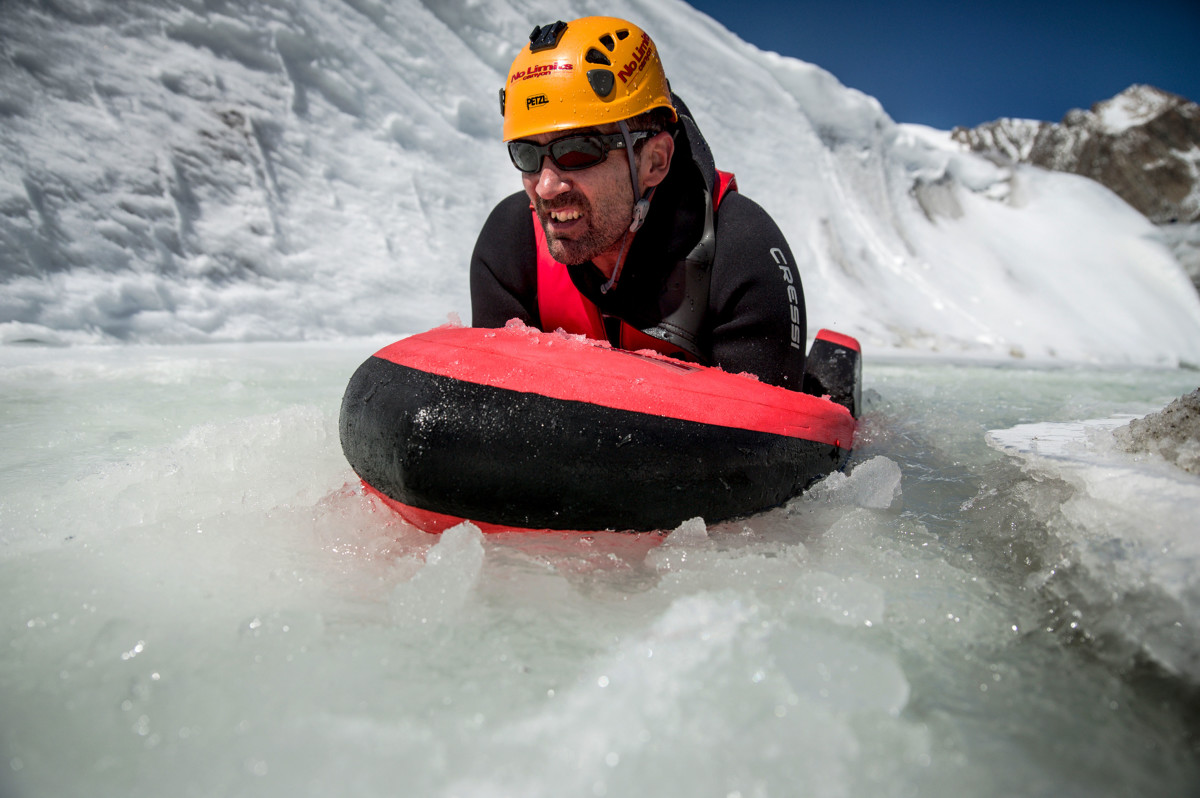 But that didn't stop Swiss mountain guide Claude-Alain Gailland and mountaineering expert Gilles Janin from risking their lives hydrospeeding down a seven-mile stretch of the Aletsch Glacier, a UNESCO World Heritage Site in Switzerland.
Photographer David Carlier, an action sports and adventure specialist based in Switzerland, spent five hours trudging over the icy terrain to capture unique and spectacular photos of the pair riding down the largest glacier in the Alps.
"This is a very dangerous activity for two main reasons," Carlier told Caters News Agency. "First they need to check the whole glacial river to make sure there are no big crevices ahead. They also need to make sure there are areas where they can stop without being swept away by the stream, which can be very strong.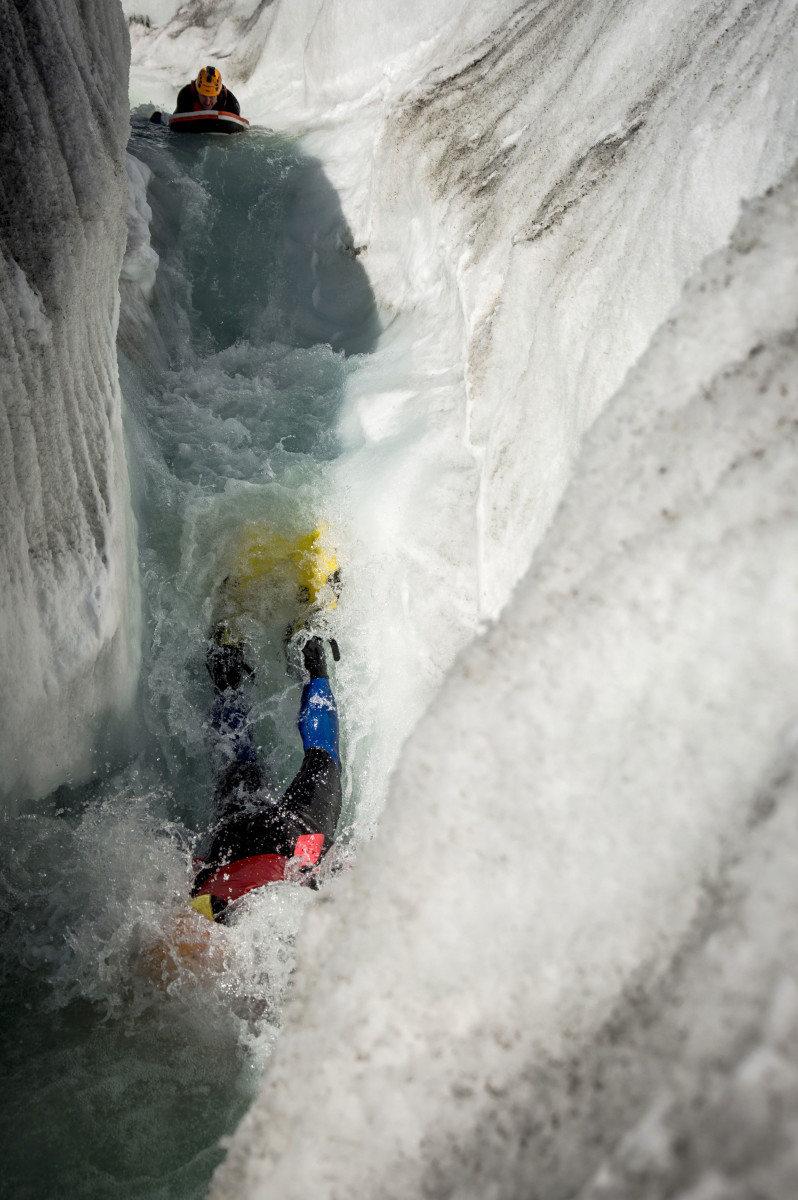 "The second danger consists of glacial lakes located above, that could suddenly be released. We did have that scenario and suddenly a few hundred cubic meters of half-melted ice runs down the river at full speed."
Fortunately, nobody was injured.
"This is a very unusual activity," Carlier said. "Most wouldn't dare to hydrospeed on a course like this, certainly not on a major glacier like this one. I know some people have done it in Chamonix, but we are talking about a handful of guys in the world who can do it, as it requires a lot of knowledge and expertise."
Check out more stunning photos of Gailland and Gilles: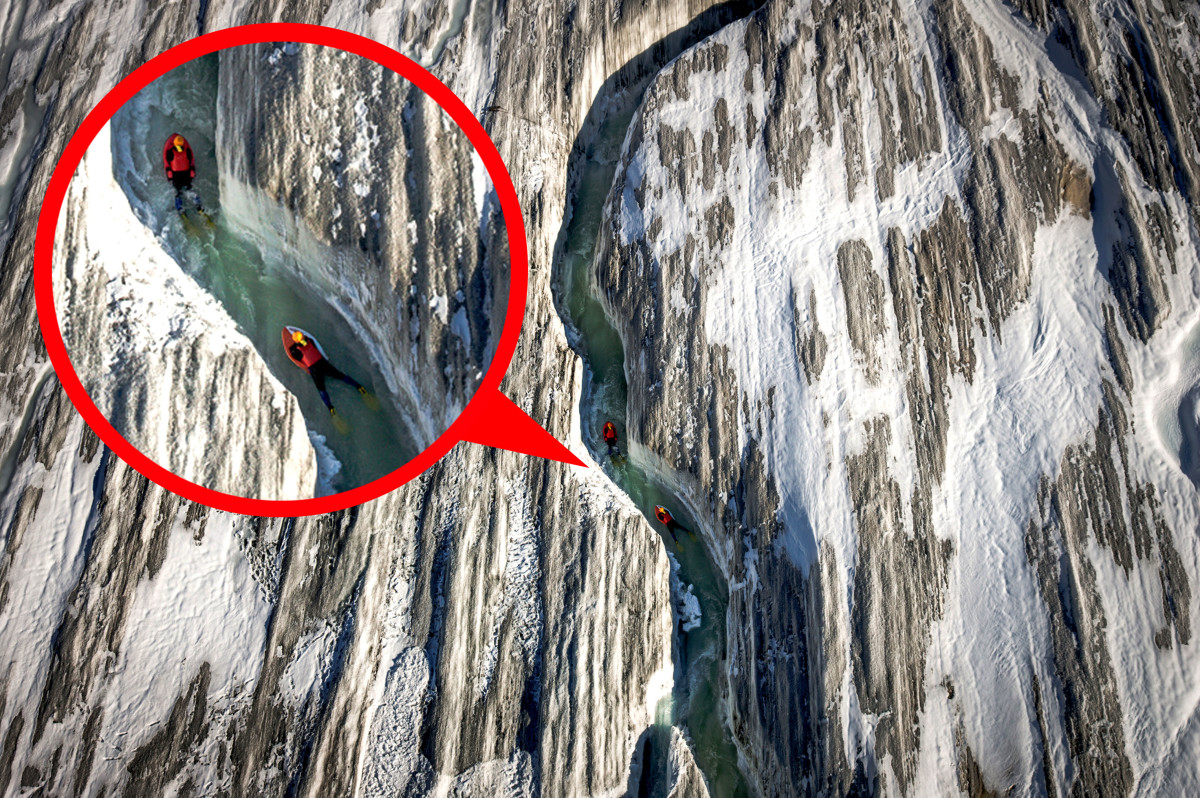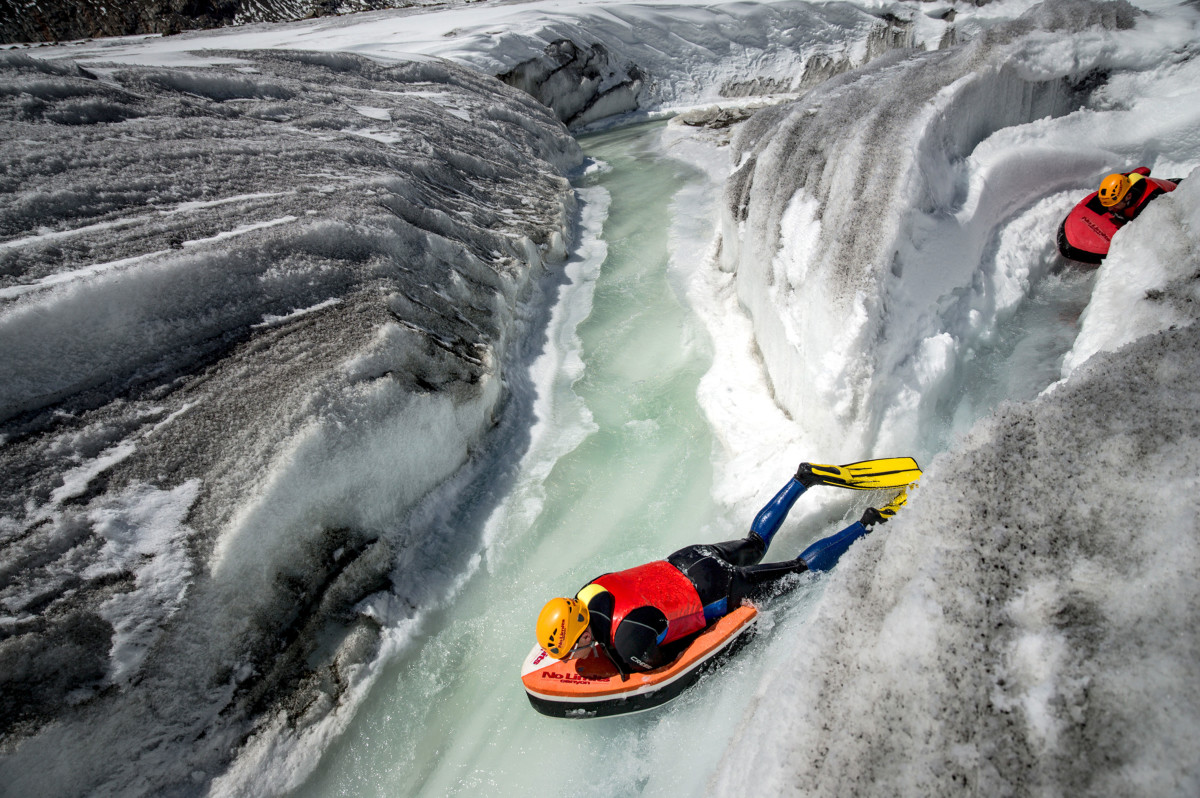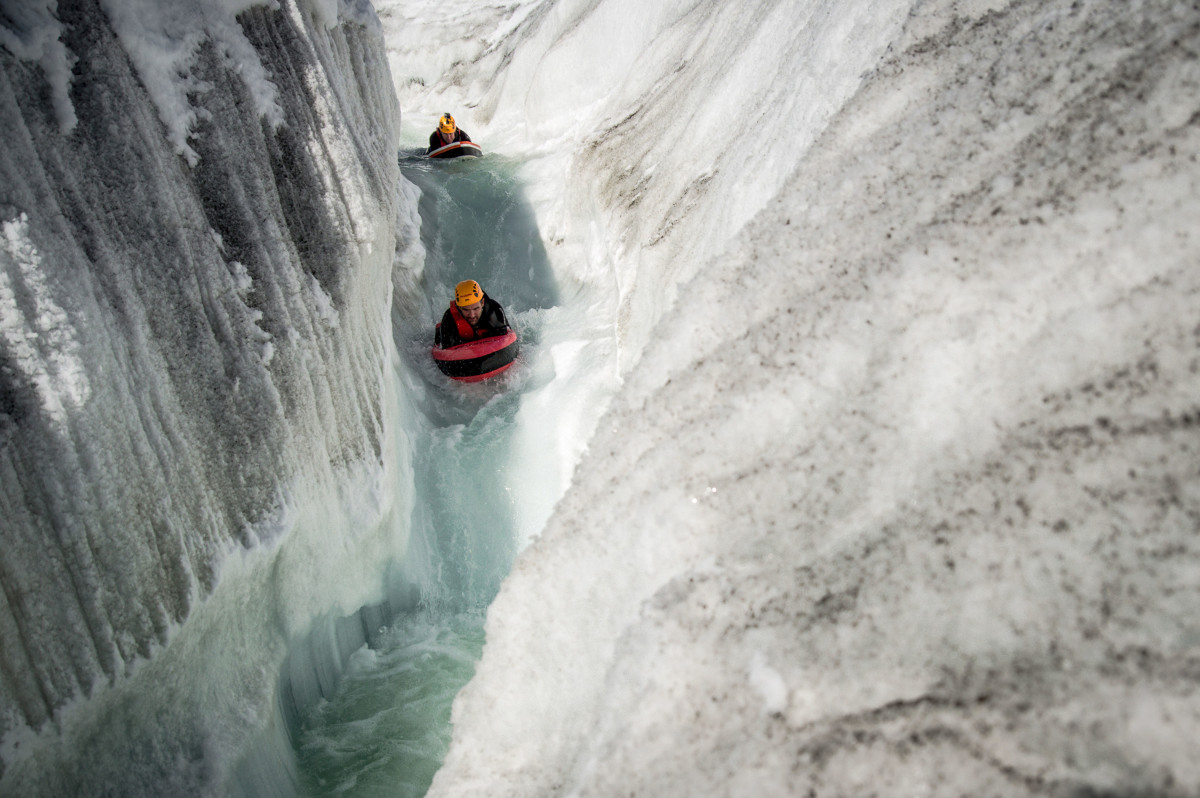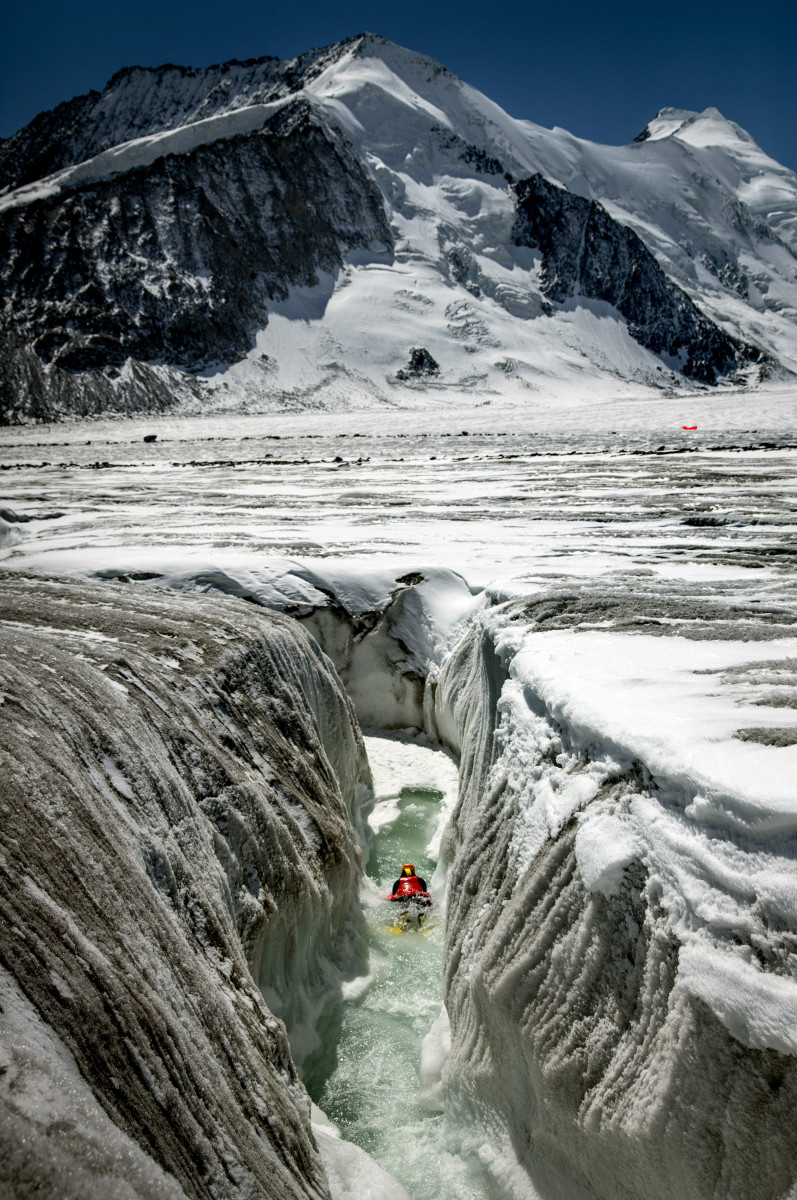 Follow David Strege on Facebook 
More from GrindTV
Riverboarder rescues squirrel from raging river
Beauty of Norway as seen from a kayak
Downhill skateboarder narrowly avoids tragedy
For access to exclusive gear videos, celebrity interviews, and more, subscribe on YouTube!