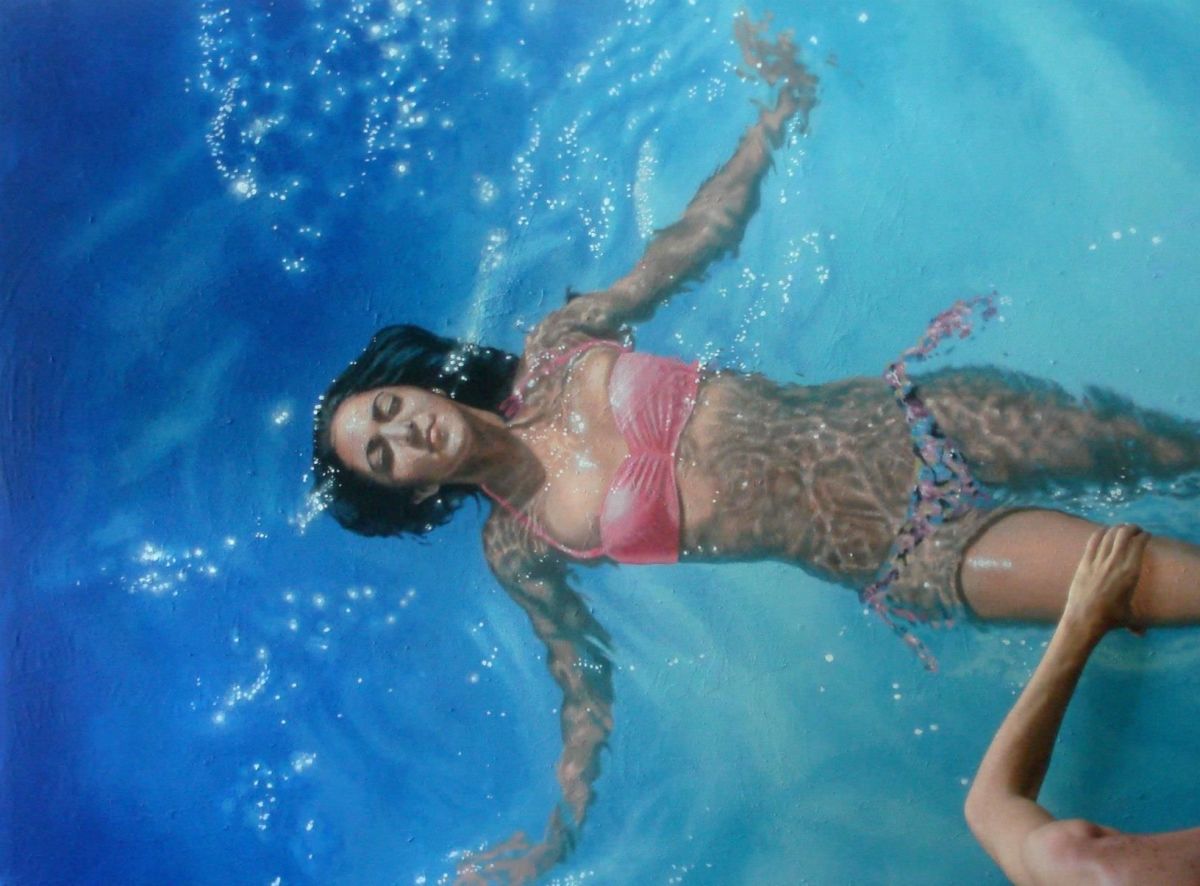 At first glance, the photo above appears to be of a woman floating on the water's surface in some tropical paradise with a man's hand holding her thigh.
In truth, the woman is actually an oil painting, and the man in the photo holding the woman is actually painting her, or feigning to paint her, as you can see in the photo below.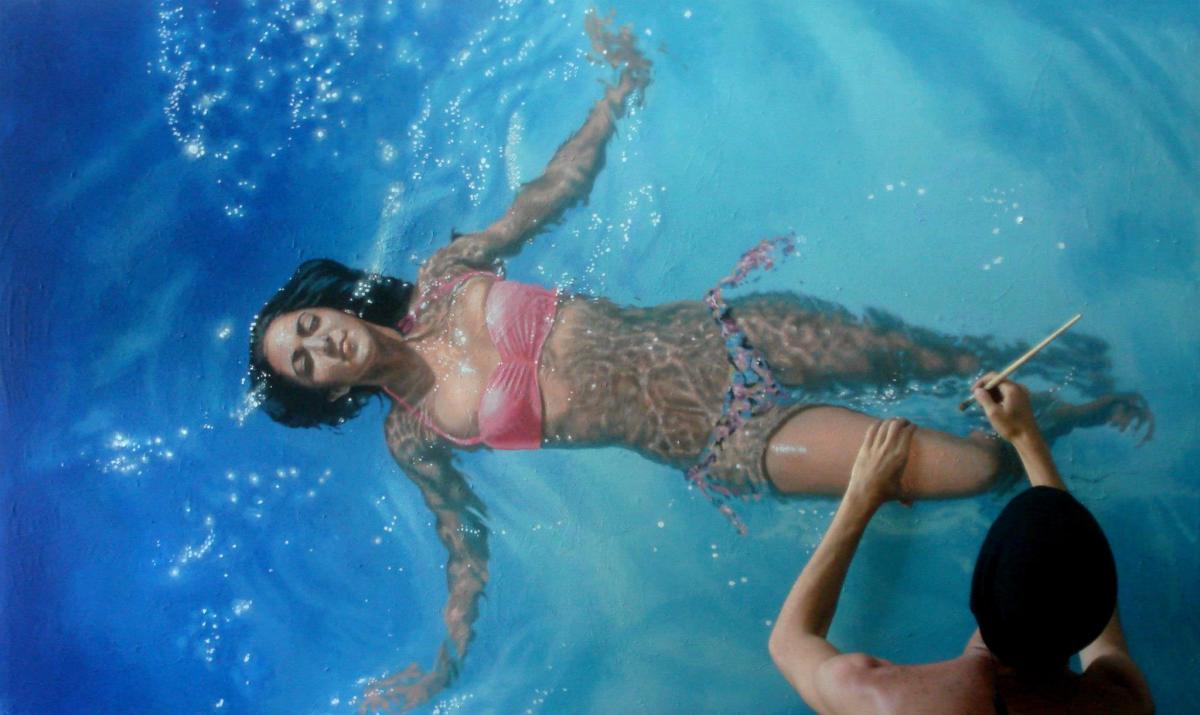 In a stunning bit of hyperrealistic art—art that depicts real life in a striking manner—hyperrealistic painter Gustavo Silva Nuñez captures the imagination by inserting himself into photographs of his life-like artwork with poses that interact with the painting.
The Venezuela-based artist grabs a floating woman on the thigh, grabs a swimming woman by the arm, admires a woman surfacing from the water, and takes cover from a splash as a man flops into the water on his back. His poses create an optical illusion that makes you look twice.
Nuñez posts his photos on Instagram and Facebook, though details are scarce about how he began his hyperrealistic artwork, which started getting online attention this week. To those who reached out to him, Nuñez posted on his Facebook page Tuesday, "Thanks to all who have written me, I am unable to respond at the moment, but I will eventually. Thanks for your love and attention. Gustavo."
A look at his works: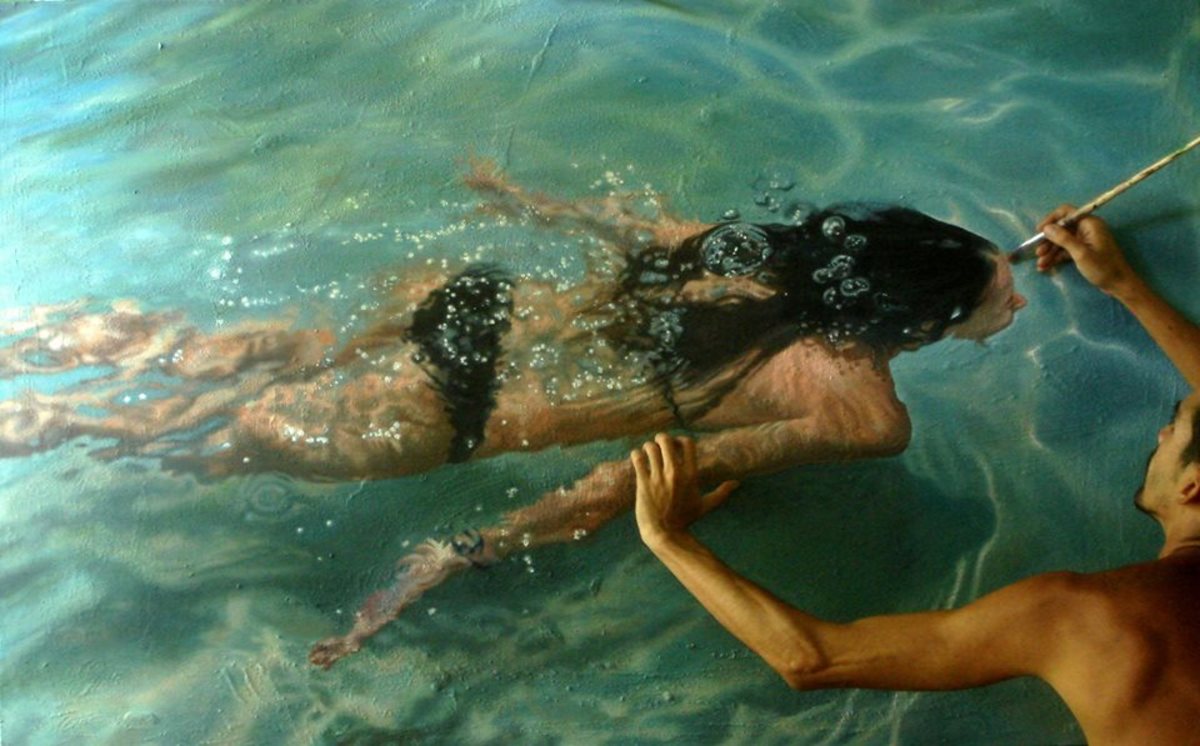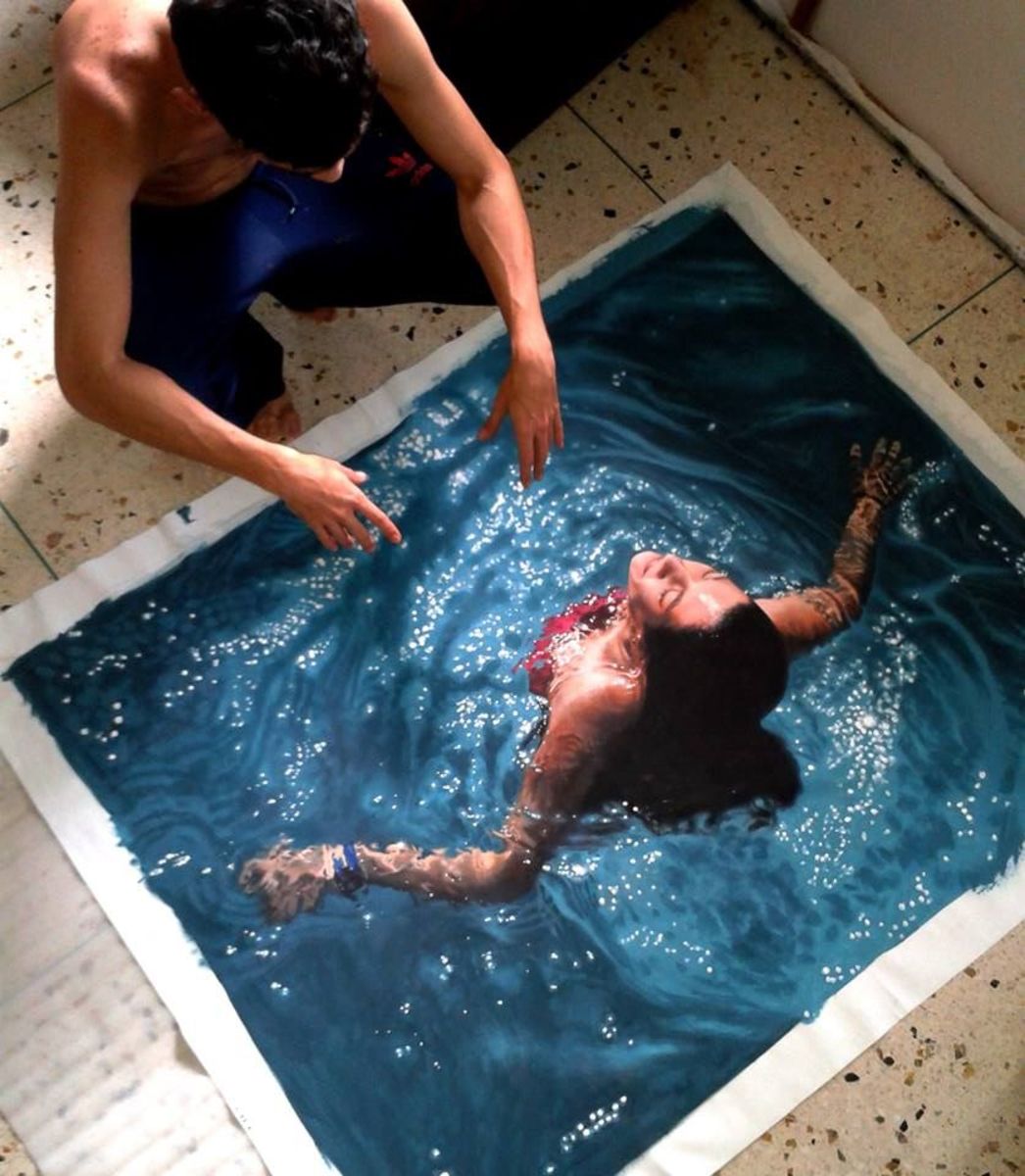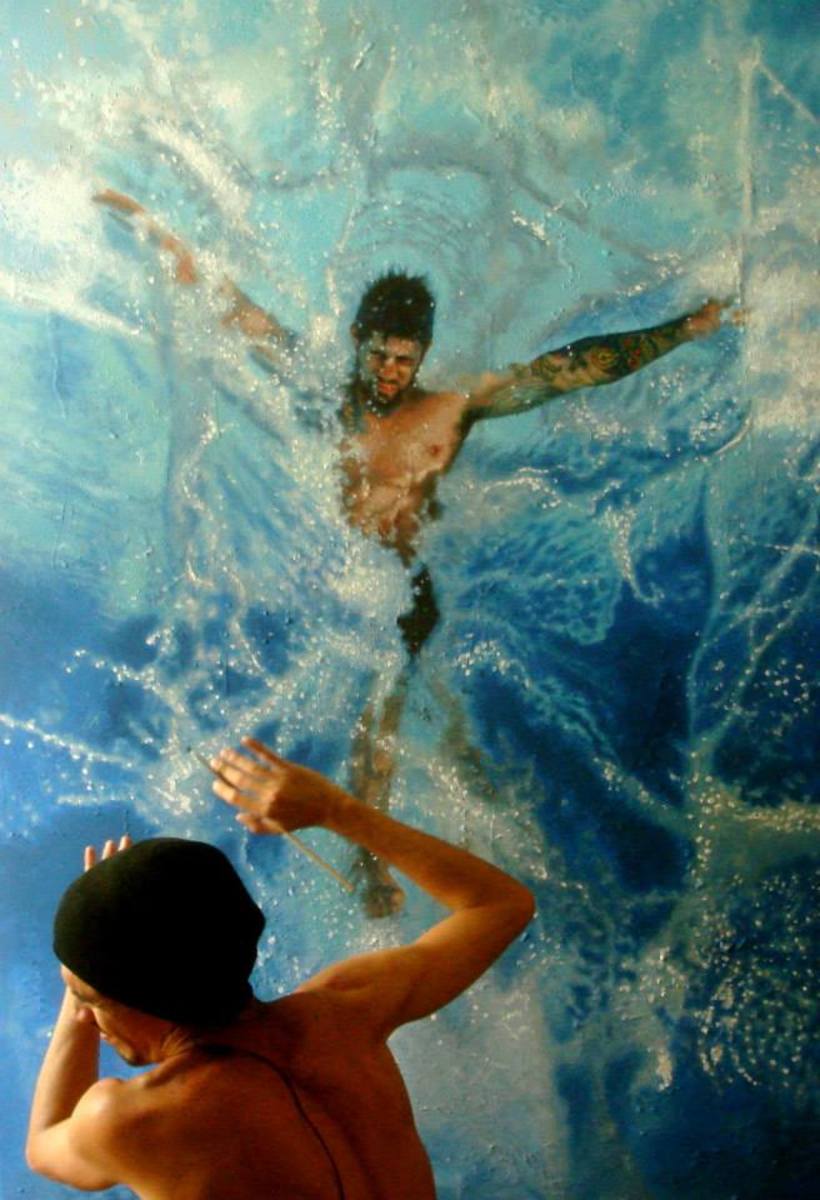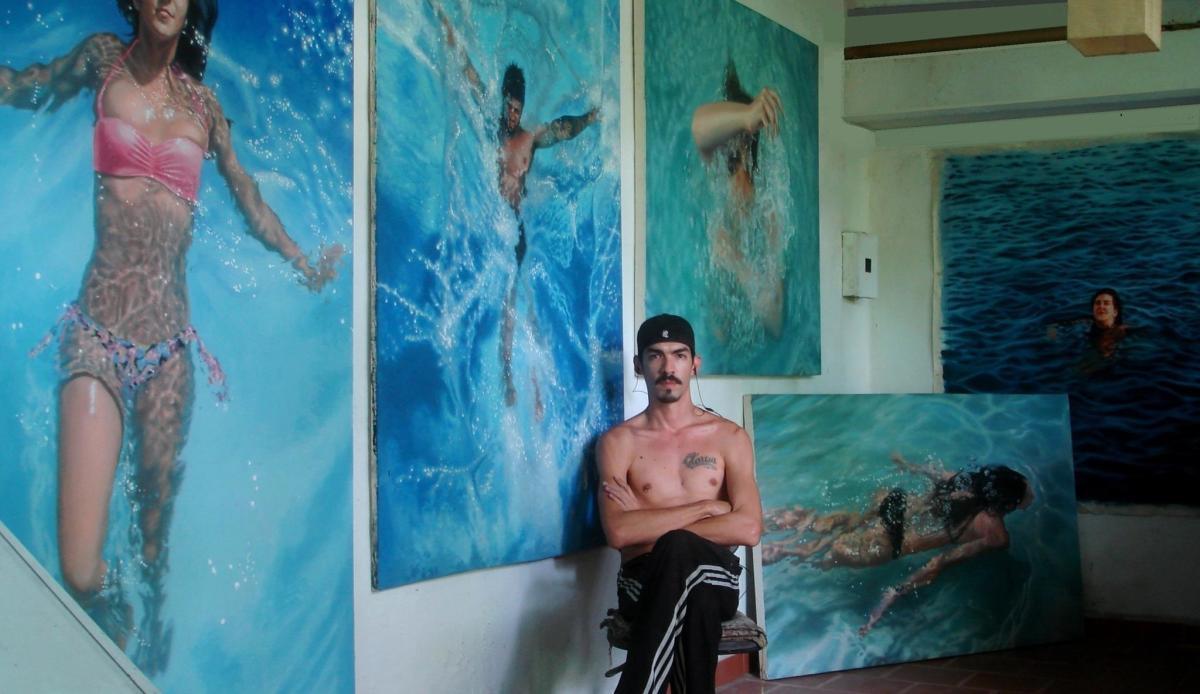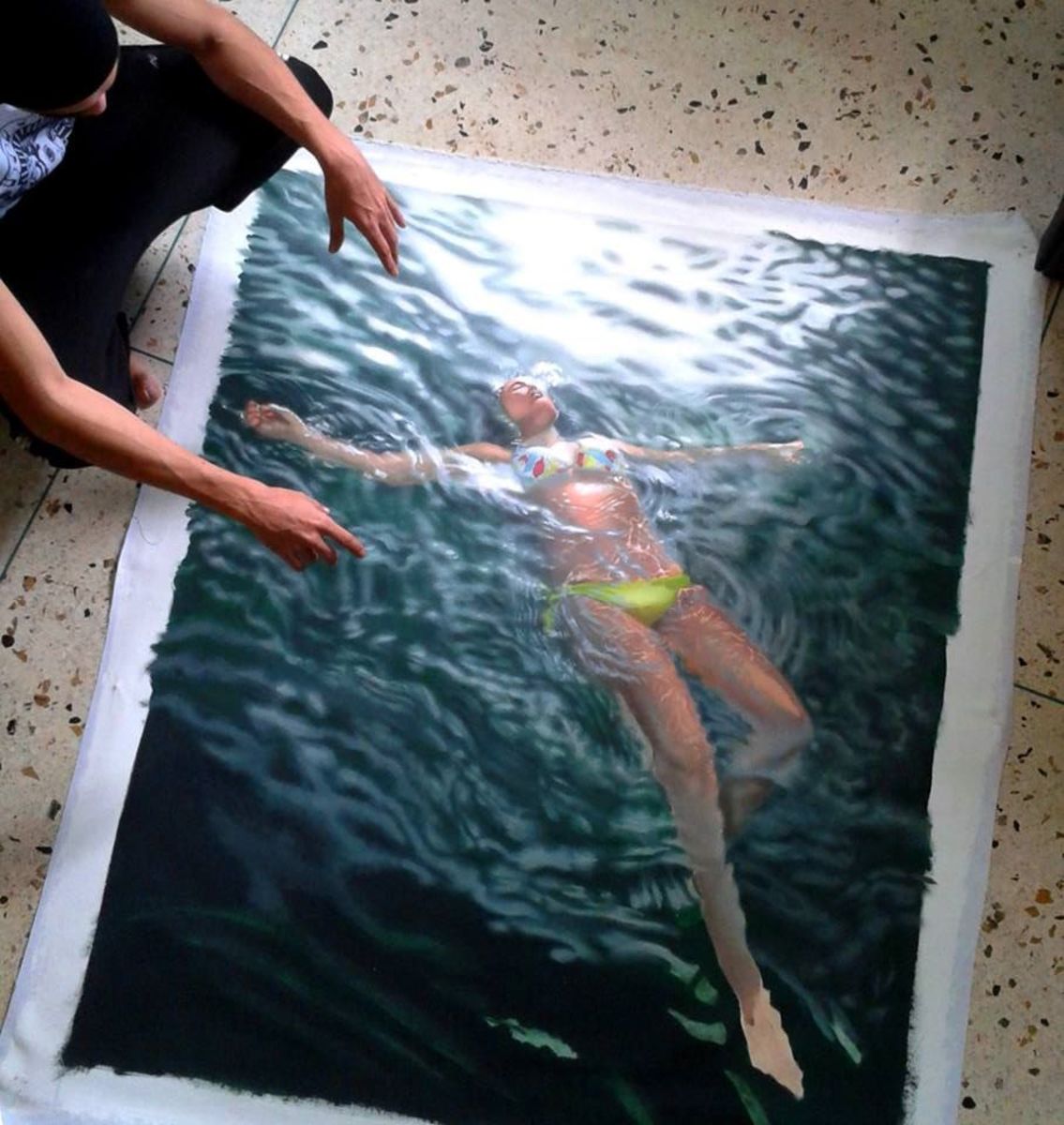 h/t MyModernMet.com 
More from GrindTV
Practical tips for women who are traveling solo
A lesson in wrangling longhorn cattle
This guys is a better surfer—and bass fisherman—than you
Follow David Strege on Facebook 
For access to exclusive gear videos, celebrity interviews, and more, subscribe on YouTube!