The first thing most paddlers notice at the U.S. National Whitewater Center in Charlotte, North Carolina, isn't the 1,200-yard-long course, which ranges from beginner-friendly to freestyle- and slalom-specific runs. Rather, it's the "magic carpet"—a conveyor belt that whisks paddlers back to the top of the course and eliminates the need to portage. For hardened paddlers of natural, freeflowing rivers, it's these sorts of novel features that make a visit to the world's largest artificial whitewater river a strange and wonderful experience.
North America's first "concrete river" is loaded with superlatives: The entirely artificial course cost $38 million to build, and recirculates 12 million gallons of well water with high-powered pumps over a 21-foot drop. A long, "wilderness" channel has Class II to IV rapids and play features; a steep and fast "competition" channel for slalom paddling made Charlotte the home base of the US canoe and kayak Olympic teams. Beyond the whitewater park, the facility sprawls over 700 acres, with climbing walls, bike paths, zip lines and 14 miles of trails.
Risa Shimoda, an International Whitewater Hall of Famer, river advocate and chair of USA Freestyle Kayaking, says Charlotte has been huge in increasing the mainstream popularity of boating—especially in providing exposure for competitive whitewater paddlers. "Whether you go there to see a concert, use the climbing wall or go rafting, it's all part of the place," says Shimoda.
Click the links below to read about more of America's best whitewater parks: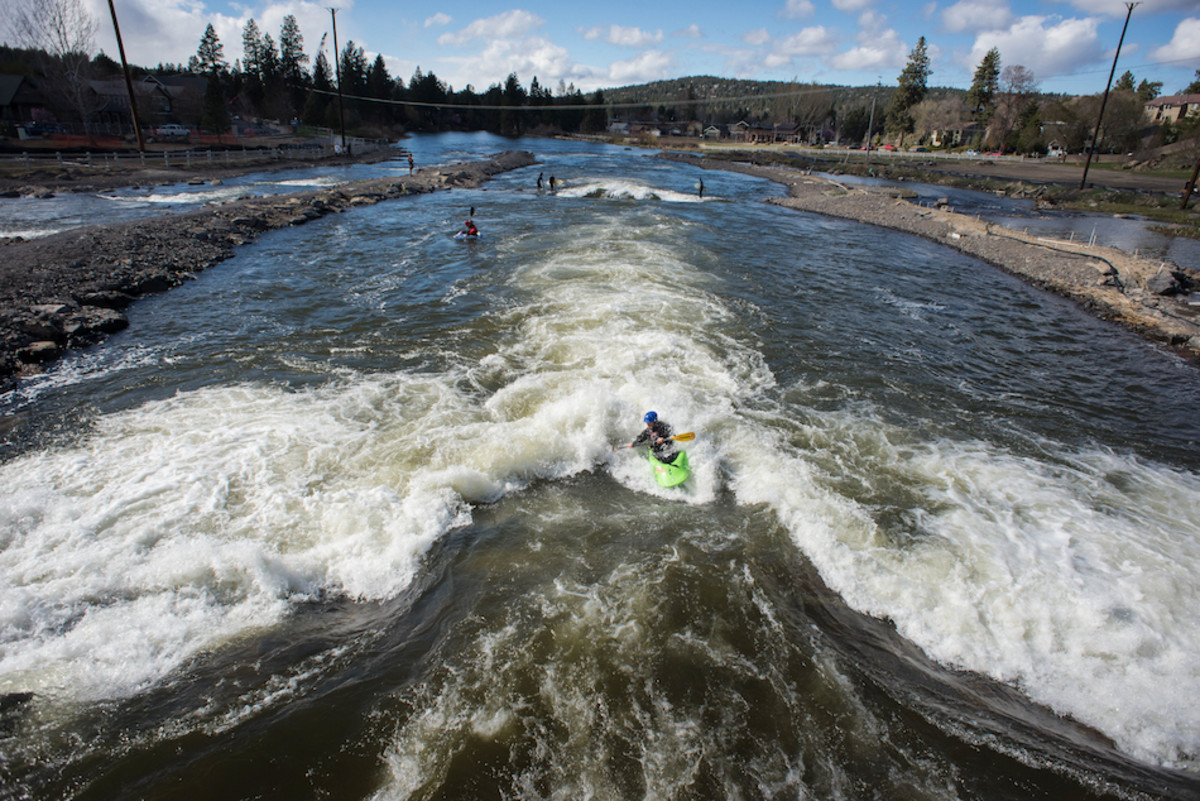 A boom adventure town, Bend, OR, built a whitewater park as part of a dam removal project.
---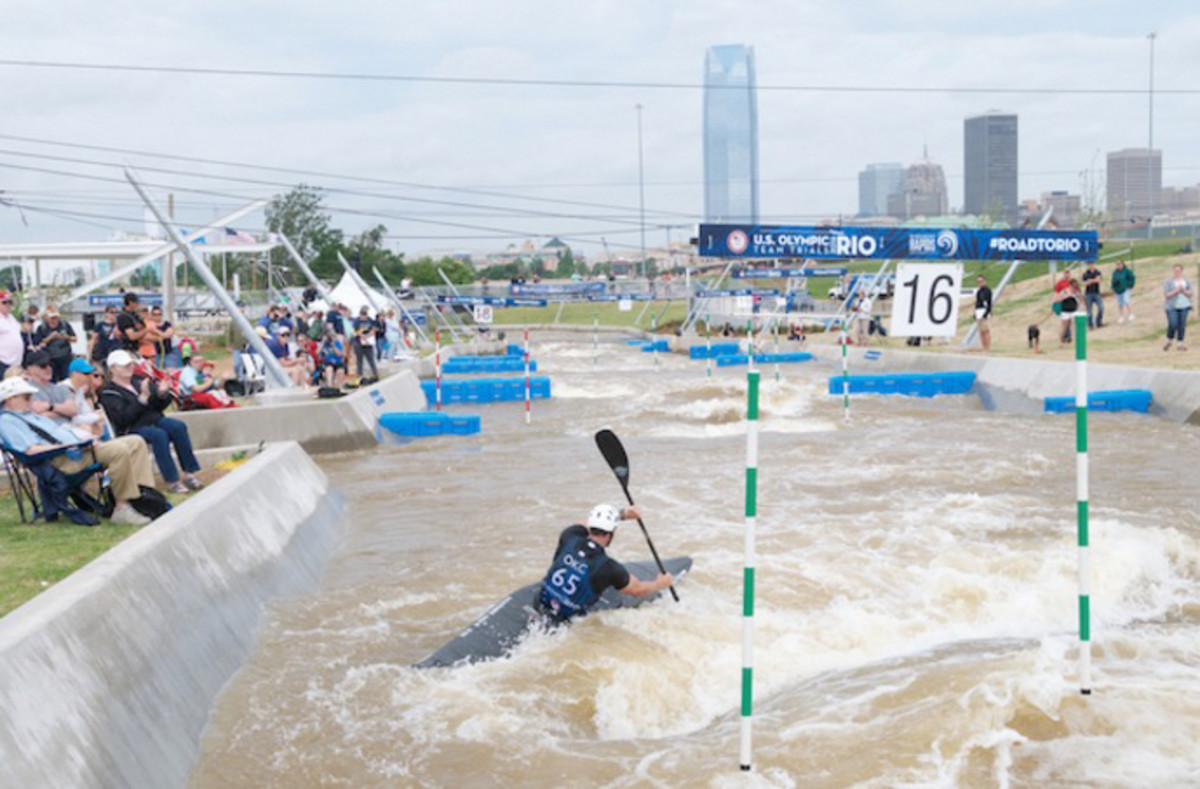 Legendary Olympian Scott Shipley spearheaded the $45 million River Sport Rapids in Oklahoma City.
---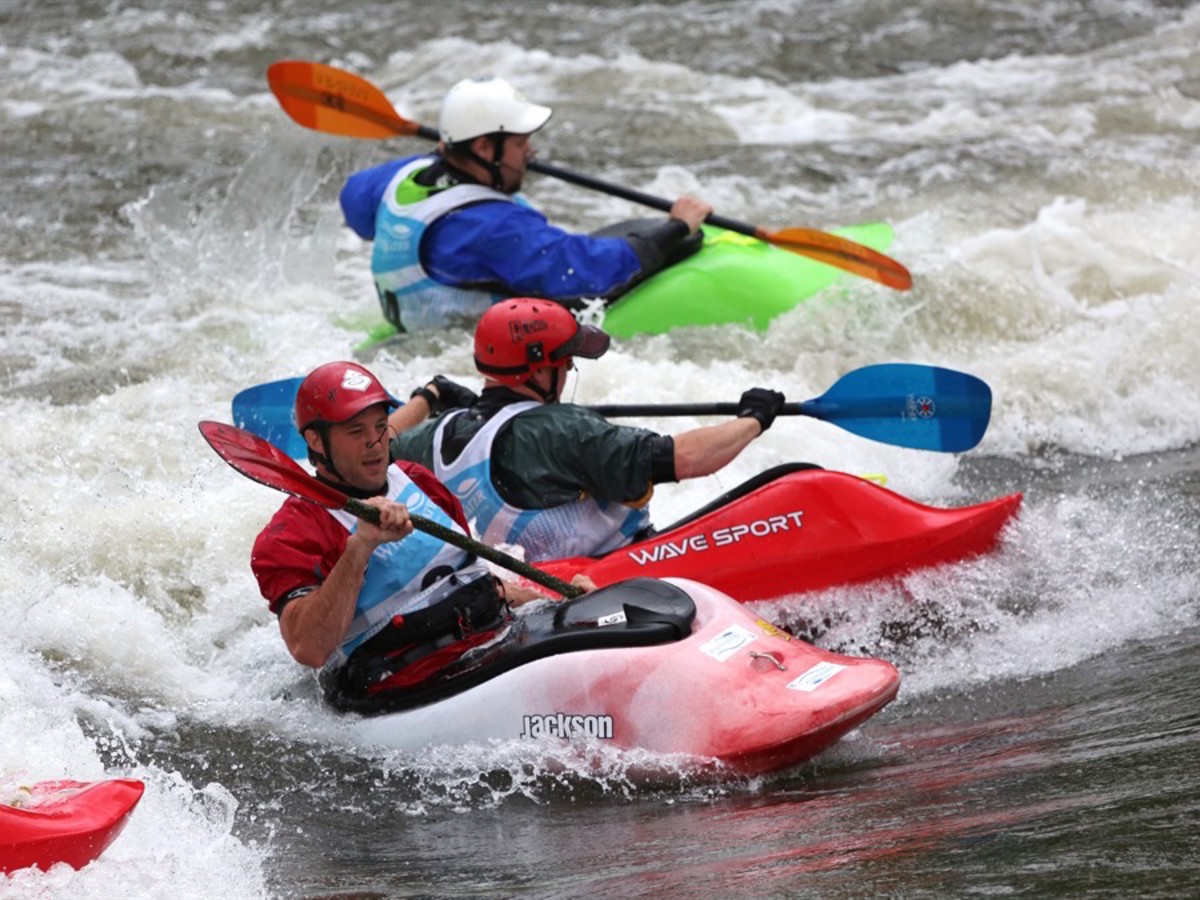 Charles City reshaped a seven-foot-high dam to create a world-class wave in an unlikely location.
---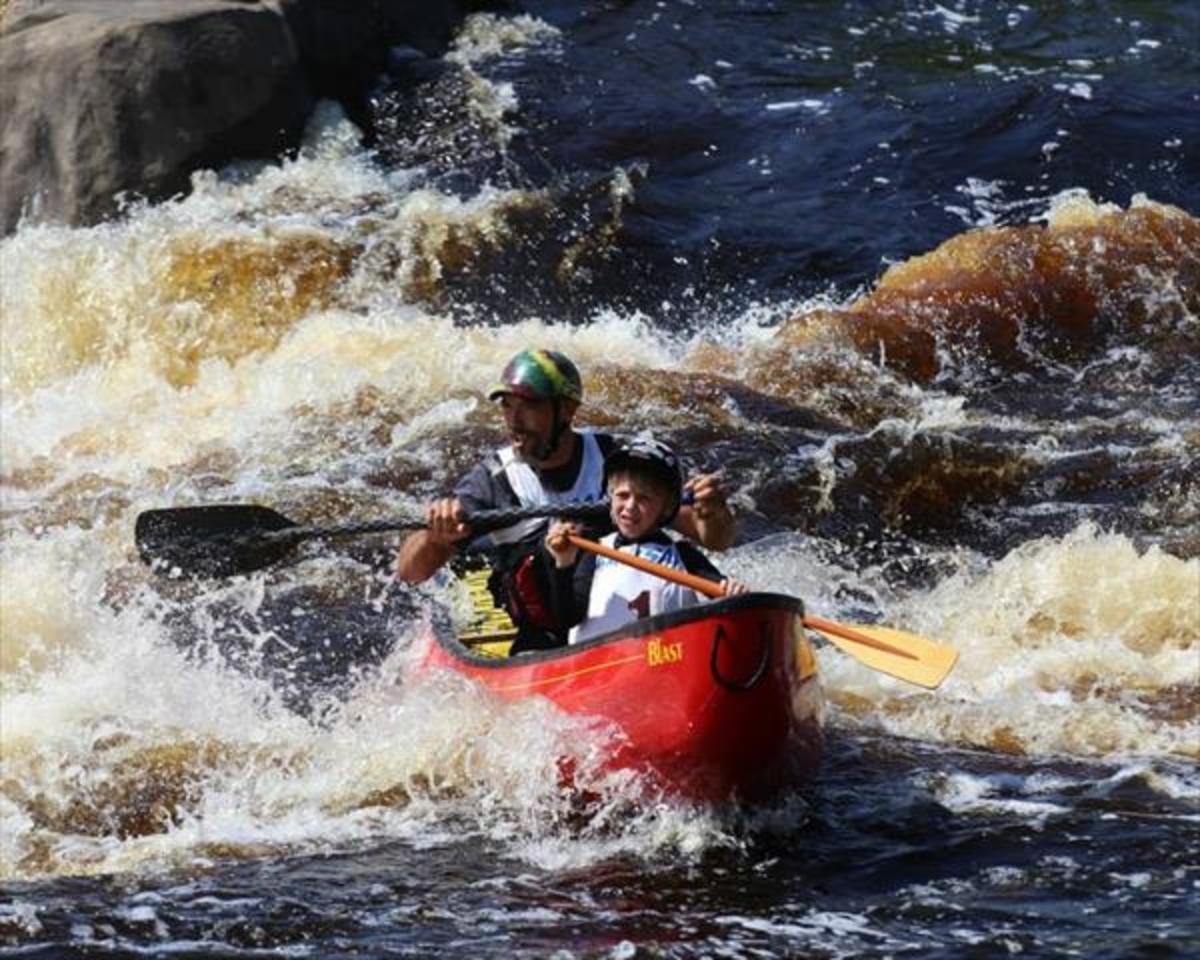 A 20-year-old whitewater park that focuses on beginner and intermediate paddling.
---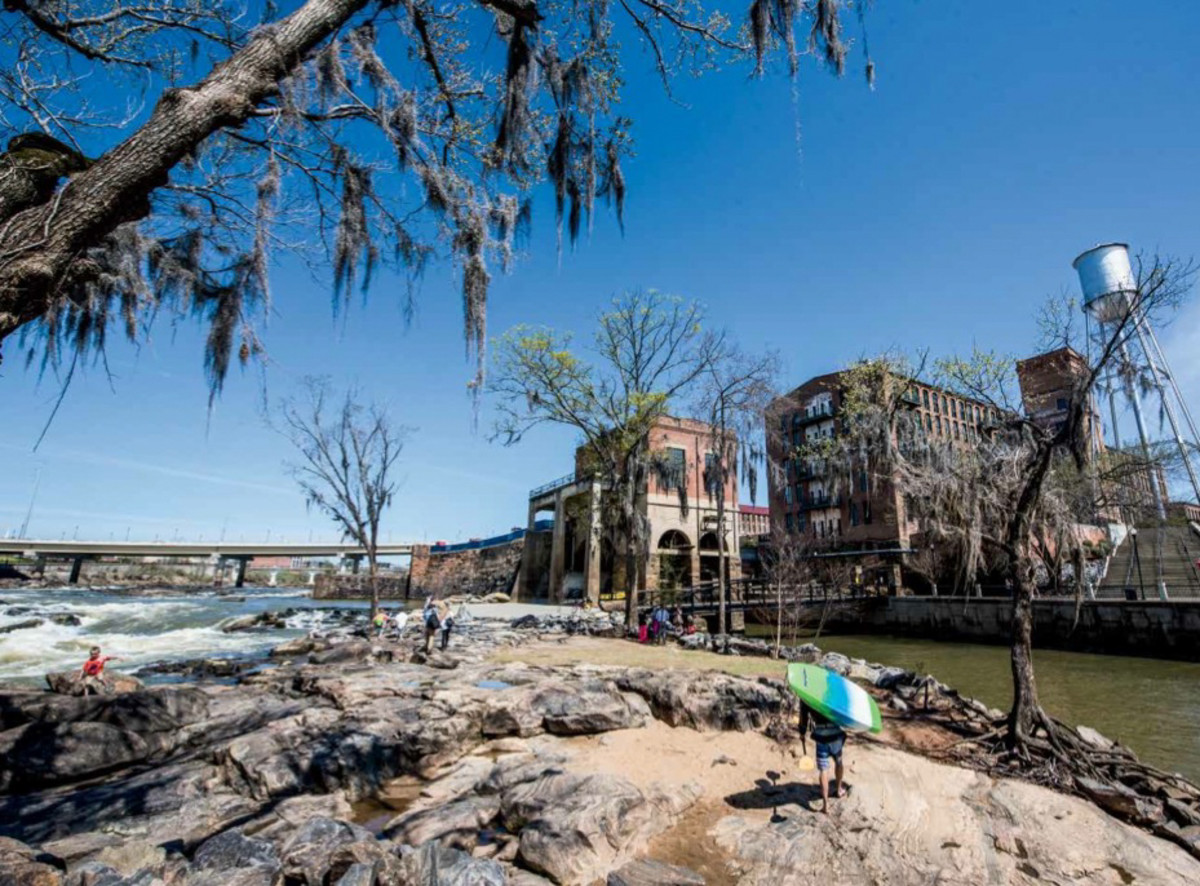 With features at all water levels and proximity to downtown, the Columbus Park is a centerpiece of the community.
---
Salida, CO, built a whitewater park that cleaned up the river bed and became a centerpiece of the small community.
---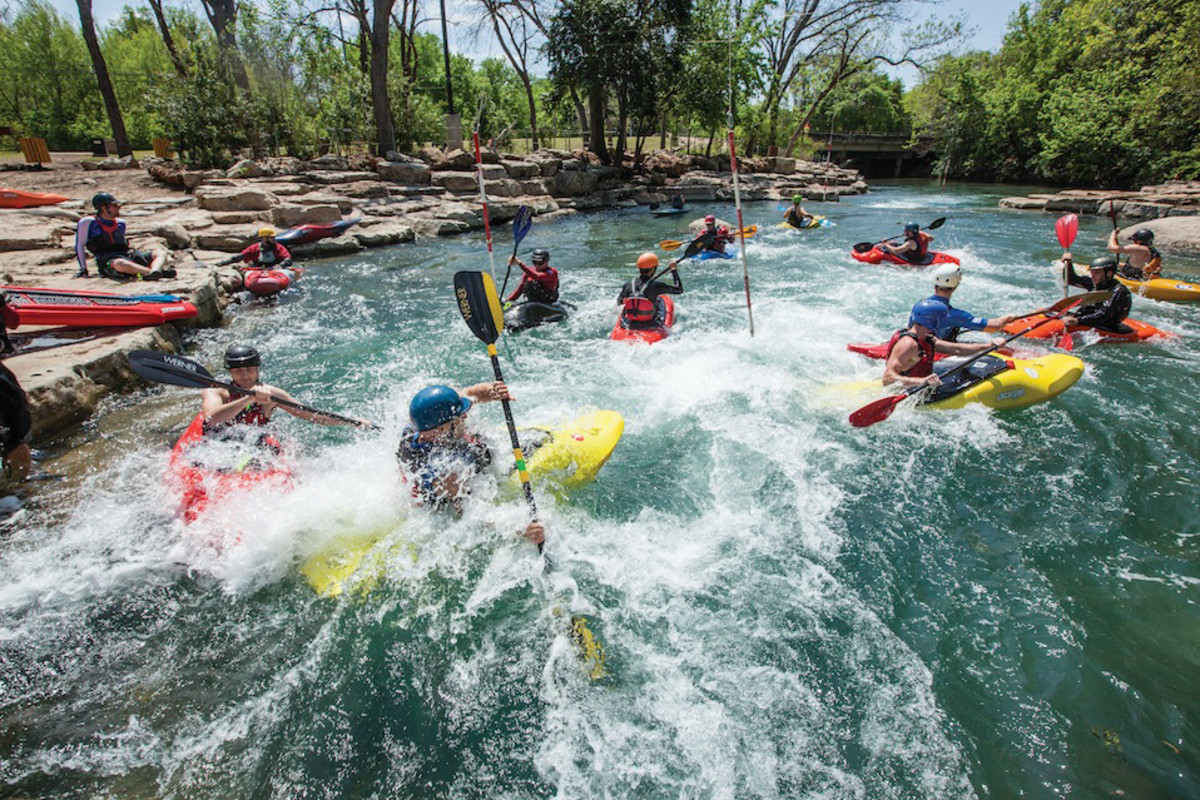 Born from the remains of a decrepit dam, the Rio Vista Park includes several features and lights for night surfing in San Marcos, TX.
---
The article was originally published on Canoe & Kayak
For access to exclusive gear videos, celebrity interviews, and more, subscribe on YouTube!