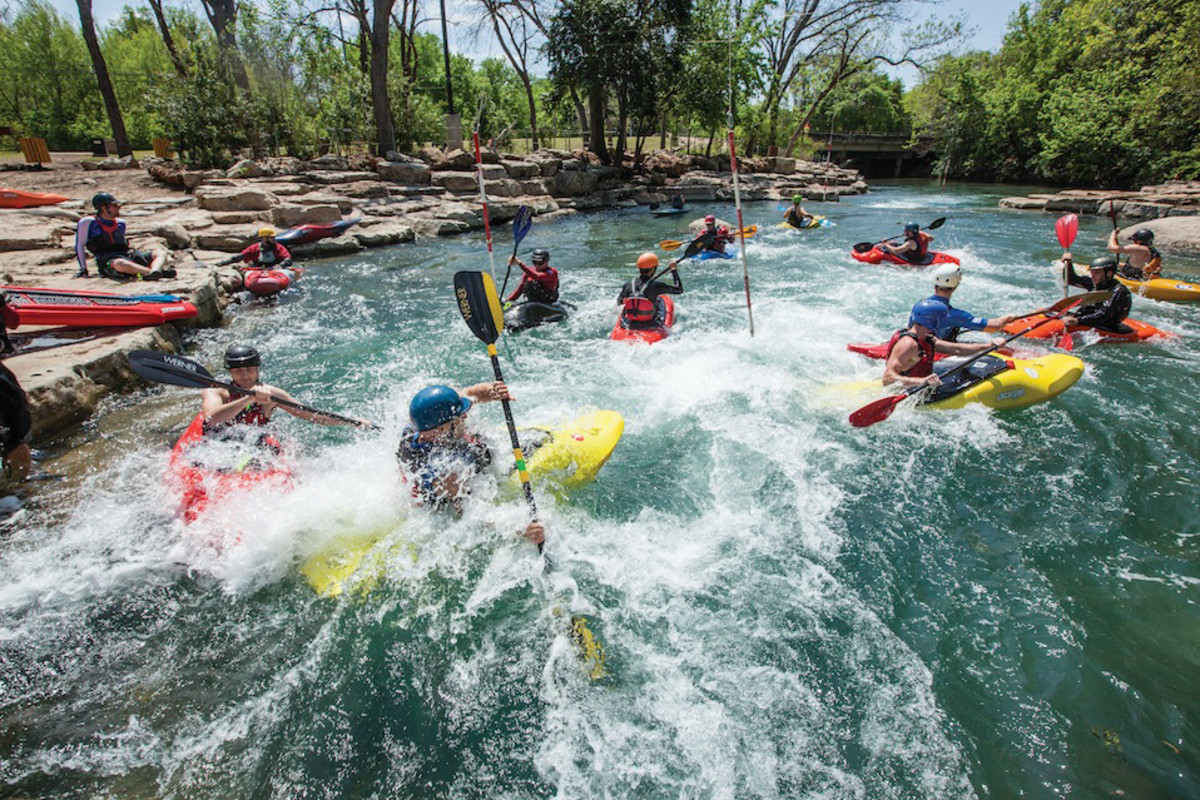 A century after its construction, the Rio Vista Dam on the San Marcos River was cracked and tired, in need of replacement. Following the Colorado model, councillors in San Marcos, Texas sought to replace the dam with a whitewater park. There's a strong paddling tradition in Texas, and the San Marcos was already popular for downriver float trips. Completed in 2006, Rio Vista Park made the San Marcos even better for boating. What's more, the river's lush overhanging trees, aquamarine water and bleached shoreline rocks became the town's focal point.
With 10 feet of drop at the Rio Vista Dam alone, designer Lacy had plenty of hydraulic potential to work with. The gradient was divided into three features, including a lead-in slide, a middle-hole feature, and a ledge drop at the bottom of the run. Each feature comes in at different flow rates, which range from less than 150 cfs to more than 300 cfs. The spring-fed San Marcos holds water throughout the paddling season.
Rio Vista is notoriously busy in the summer months, when tubers pack the river to escape the heat. But artificial lighting allows paddlers to surf long into the night, after the crowds have dissipated.
Click the links below to read about more of America's best whitewater parks:

The USNWC pumps 12 million gallons of whitewater to create Class IV whitewater rapids for rafters, kayakers, and paddle boarders.
---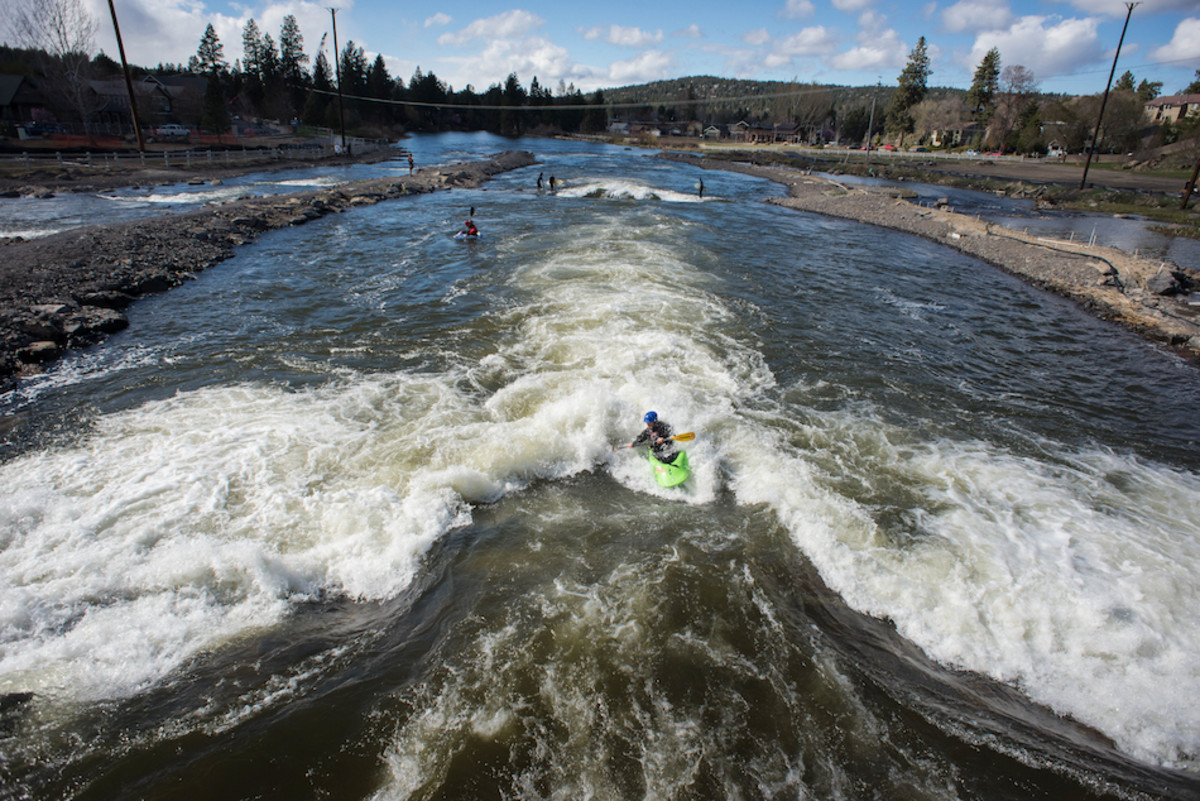 A boom adventure town, Bend, OR, built a whitewater park as part of a dam removal project.
---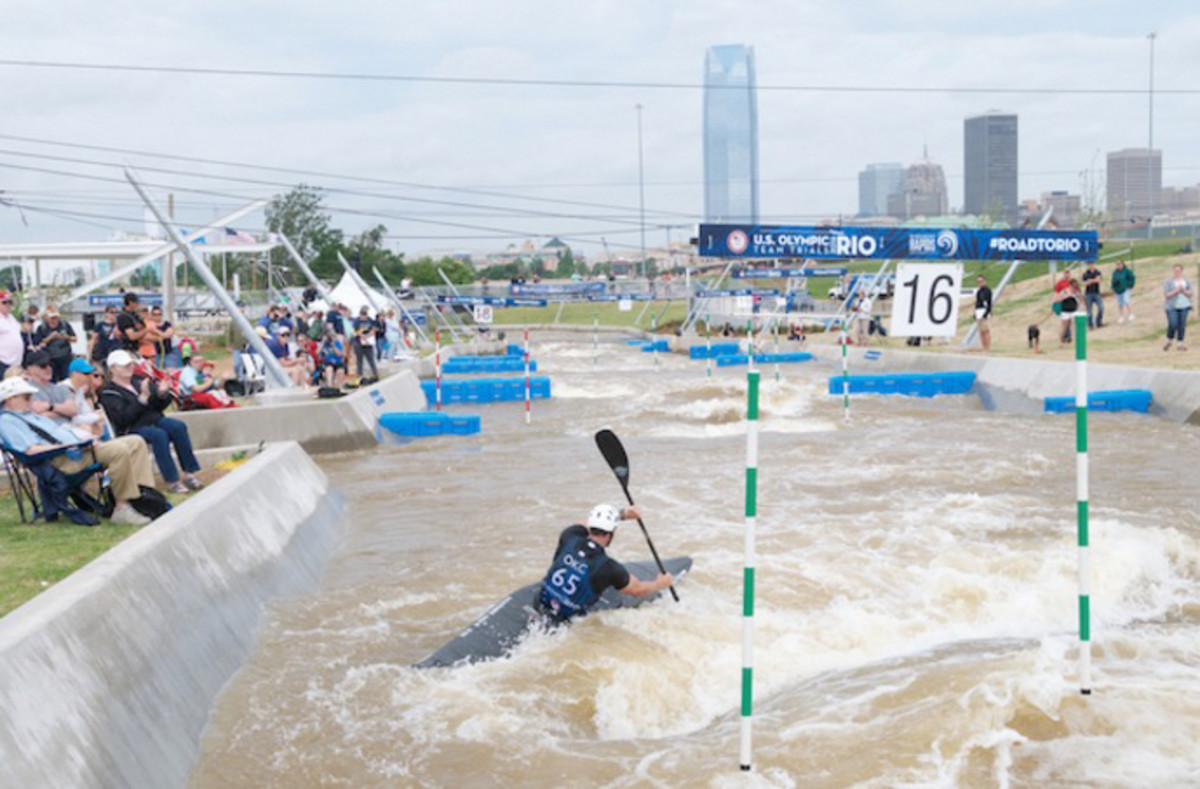 Legendary Olympian Scott Shipley spearheaded the $45 million River Sport Rapids in Oklahoma City.
---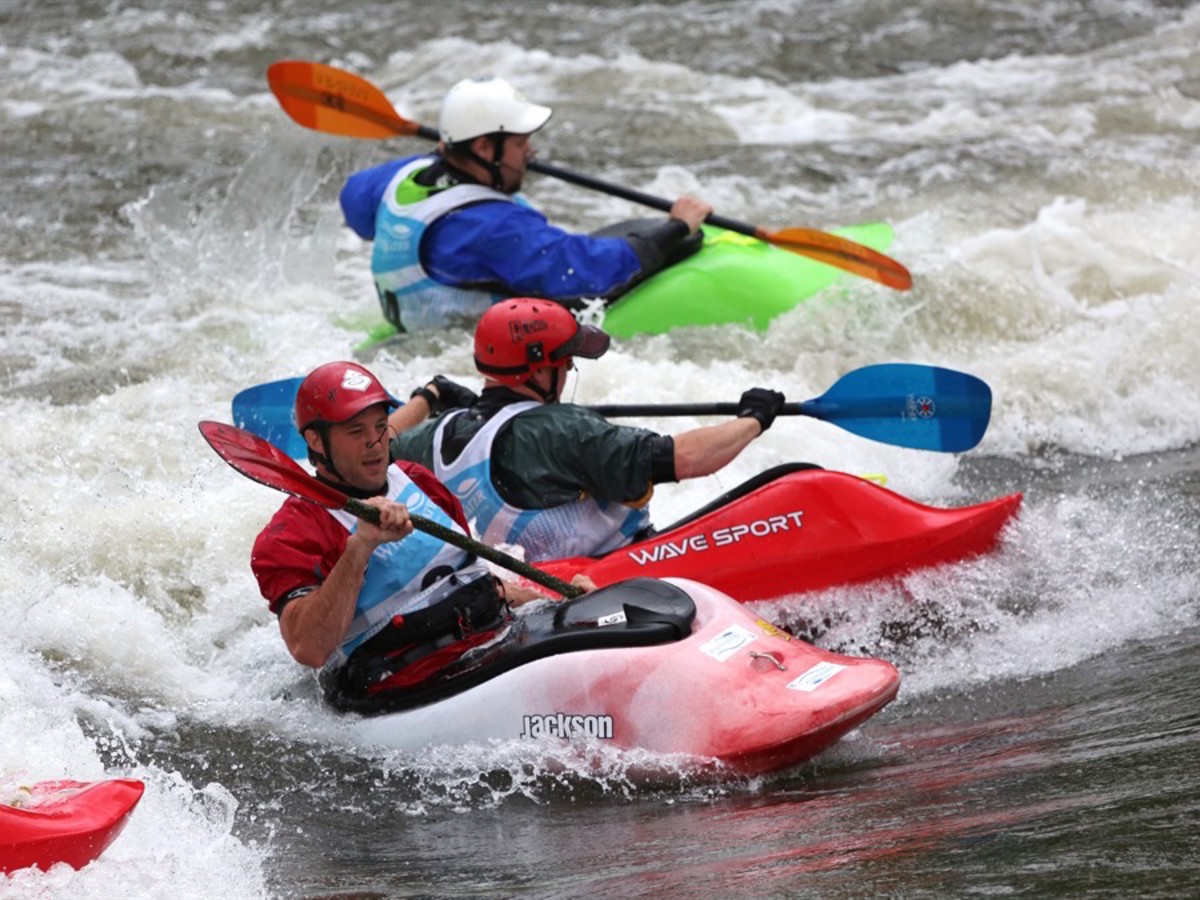 Charles City reshaped a seven-foot-high dam to create a world-class wave in an unlikely location.
---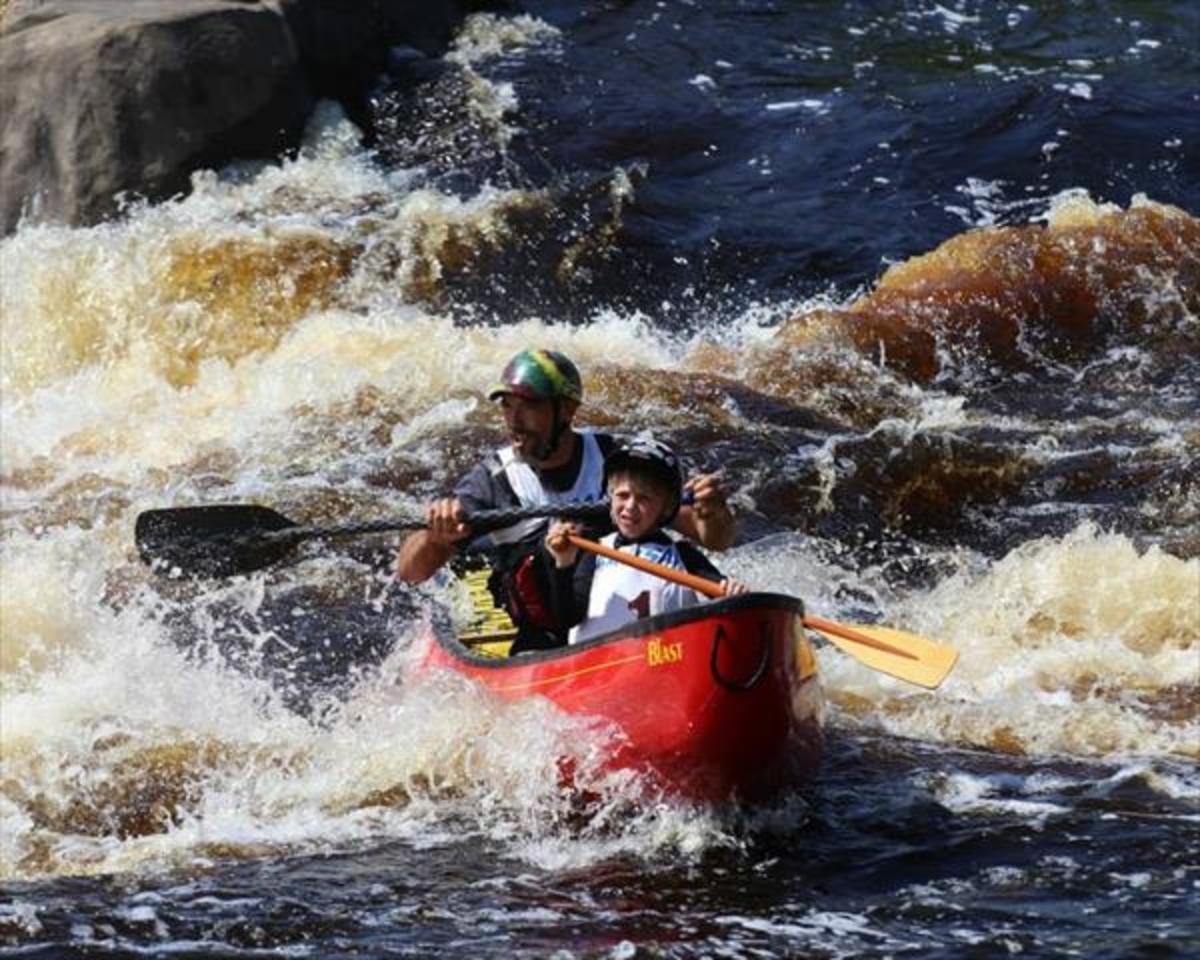 A 20-year-old whitewater park that focuses on beginner and intermediate paddling.
---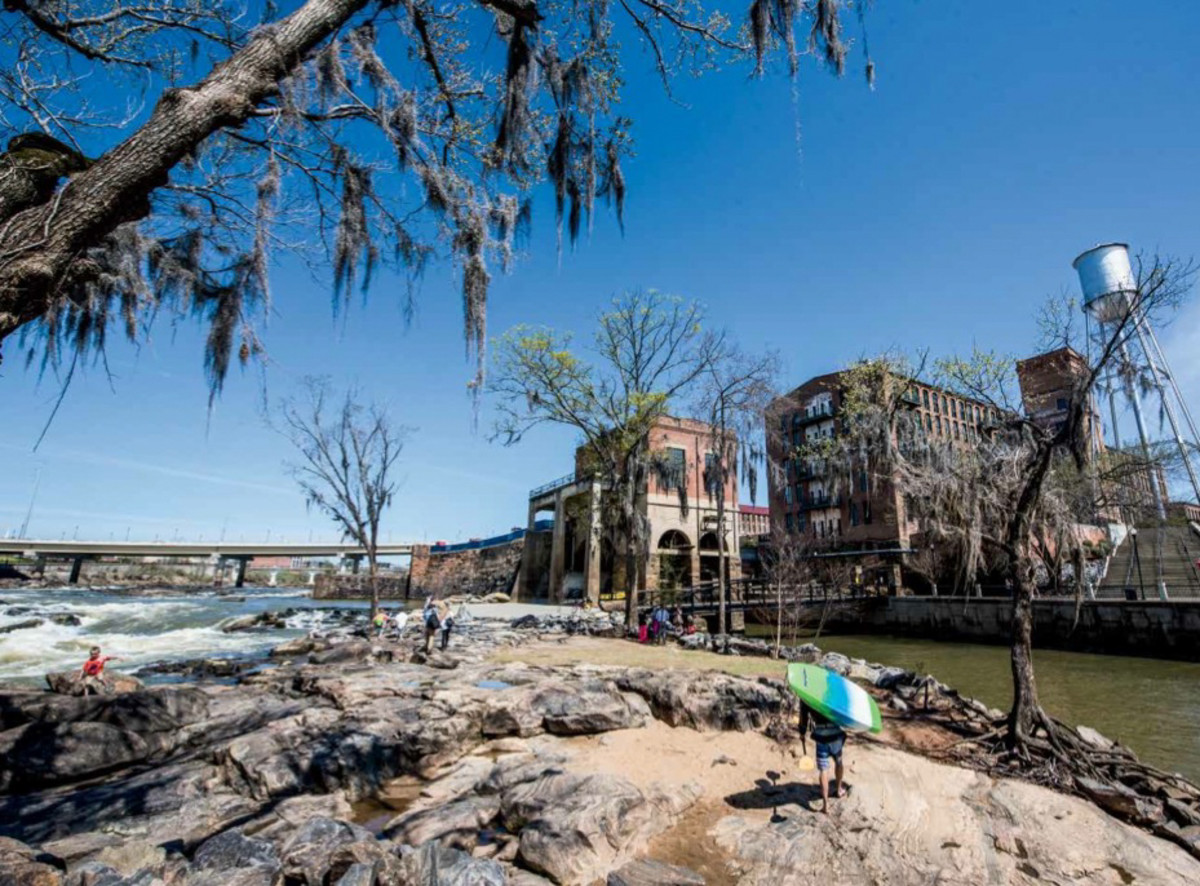 With features at all water levels and proximity to downtown, the Columbus Park is a centerpiece of the community.
---
Salida, CO, built a whitewater park that cleaned up the river bed and became a centerpiece of the small community.
---
The article was originally published on Canoe & Kayak
For access to exclusive gear videos, celebrity interviews, and more, subscribe on YouTube!