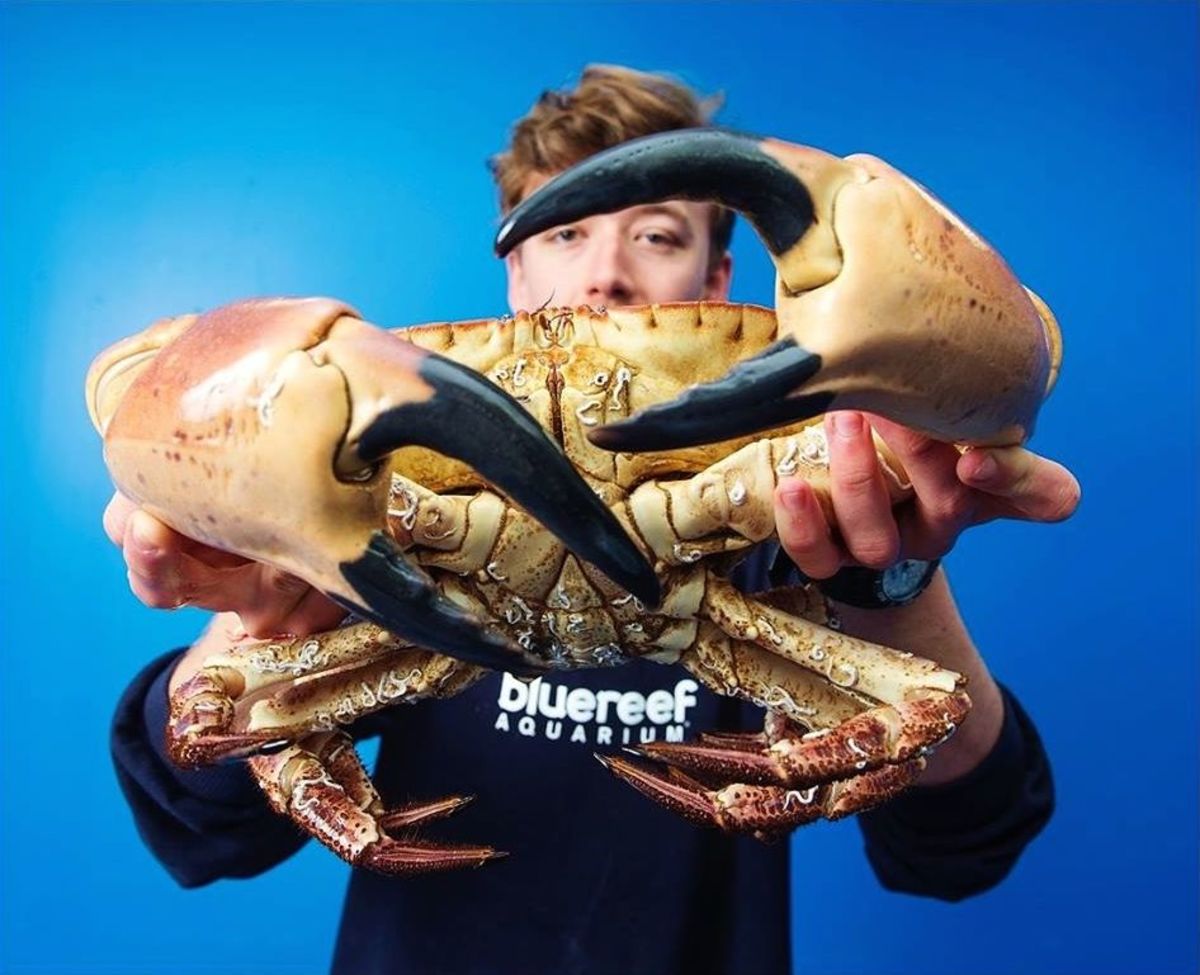 An incredibly huge brown crab was saved from the dinner table by a fish merchant who thought it would be better to put the giant-clawed crustacean on display at an aquarium.
A fisherman caught the giant crab off the coast of Portsmouth, U.K., and when he turned in his catch, a staff member at Viviers fish merchants asked the Blue Reef Aquarium Portsmouth if it wanted to save the unusually large sea creature.
The aquarium readily accepted the brown crab dubbed Crabzilla by the Daily Mail and plans to put it on public display.
"For an edible crab he is pretty sizeable," Rob Davidson of the Blue Reef Aquarium told The News in Portsmouth. "They can actually get a tiny bit bigger than this, according to most records, but I have never seen one this large."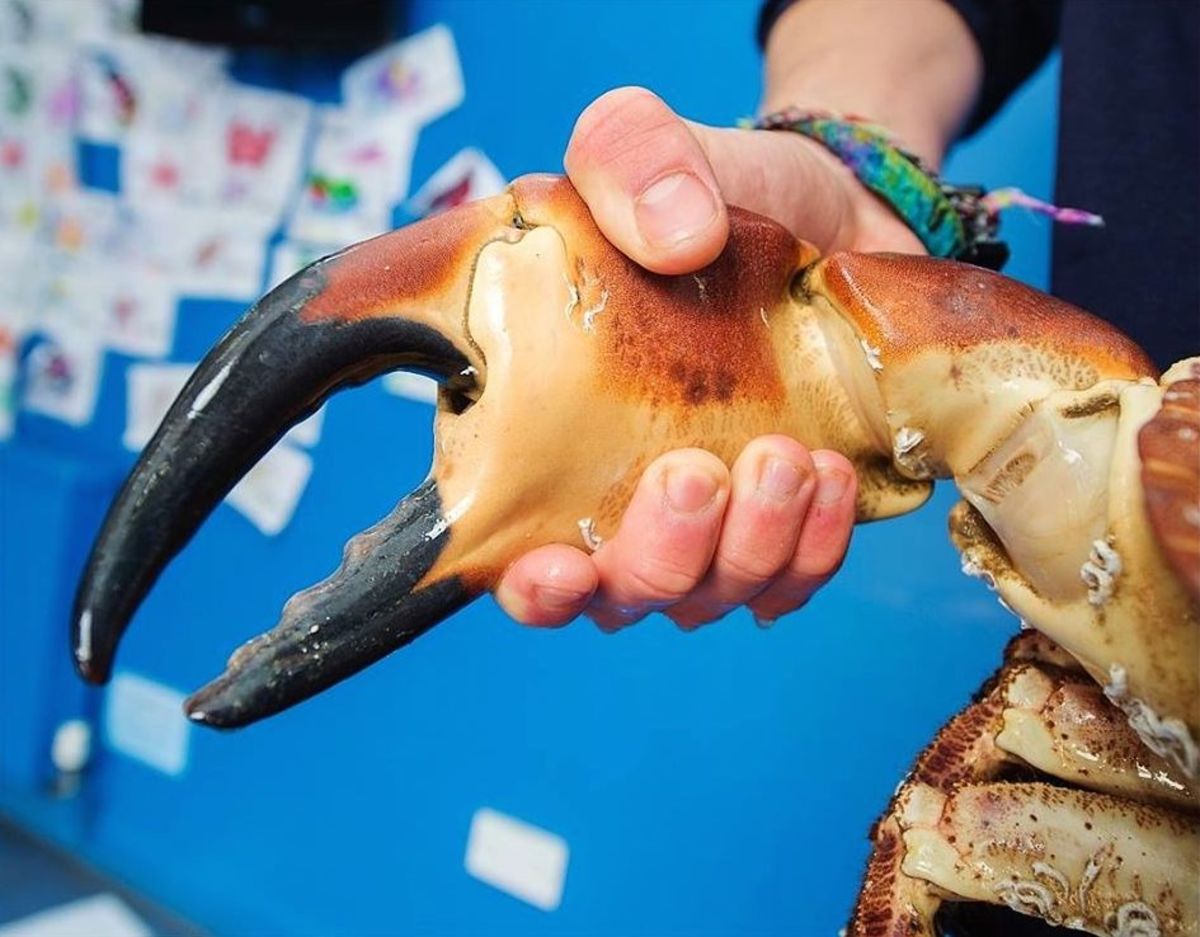 The 10-year-old brown crab weighs over nine pounds and stretches an impressive 21.6 inches from claw to claw. Most extraordinary are the massive claws that are said to have the crushing strength of over 90 pounds per square inch compared to the average human hand of 25 pounds per square inch.
The claws are used to crush and tear open prey, including a variety of shellfish such as mussels.
"You wouldn't want to dip your toe in any rock pool this crab was in," Martyn Chandler told the Daily Mail. "He's a fantastic-looking specimen with an awesome set of fist-sized claws.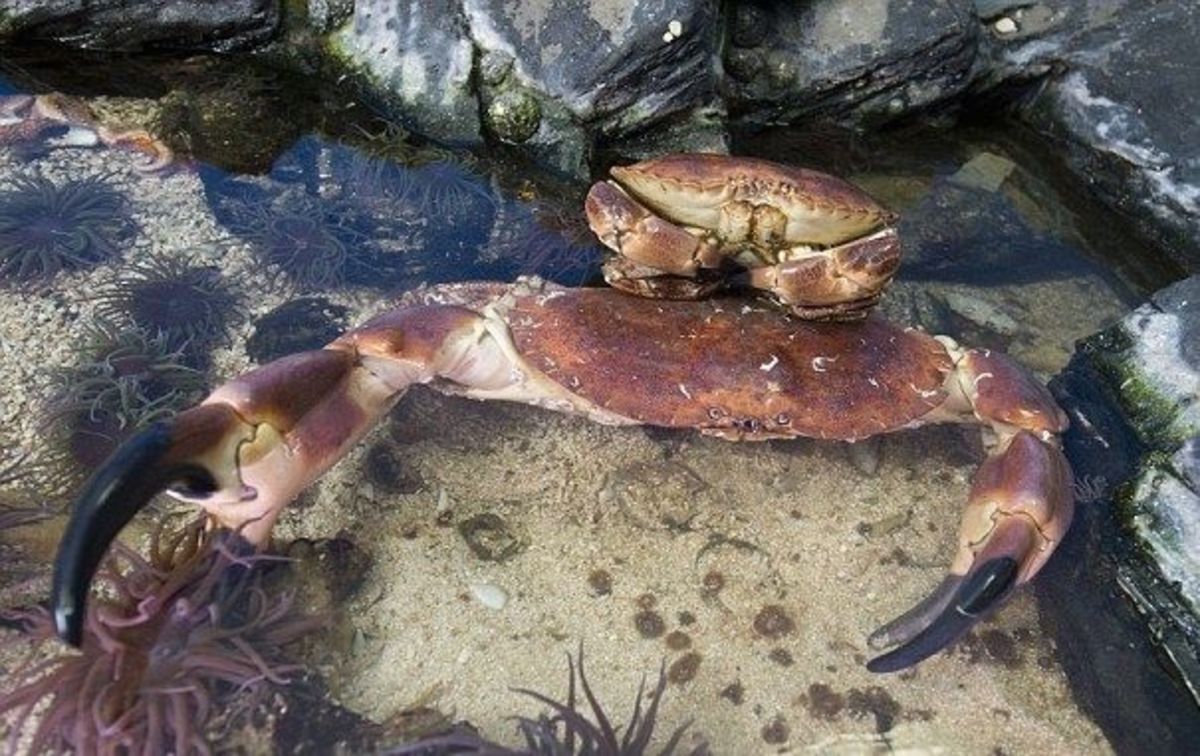 "It is clear that he has been around for a long time and it would be a shame for such an impressive-looking crab to end up as someone's lunch."
Instead, once the aquarium finds a tank that is big enough to house the crab—nicknamed The Beast and Popeye by aquarium staff—the public will be able to check it out.
"He will definitely prove a hit with the visitors," Davidson told The News. "It would be nice to see him on display as soon as possible."
More from GrindTV
New Advntur website is like Tinder for explorers
The best outdoor gear stores in America
4 apps for the national and state parks explorer
For access to exclusive gear videos, celebrity interviews, and more, subscribe on YouTube!