While COVID-19 cases continue to blow up in certain states, so, too, are sales for inflatable watercraft. Specifically, recreation buyers are also blowing up all and every type of paddle craft for much-needed outdoor R&R with responsible amounts of social distance.
Encompassing everything from standup paddleboards to rafts and inflatable kayaks (IKs), the rise mimics the last few months' swell in bike, running shoe and camping gear sales, which caused supply chain shortages and wiped retailers' shelves clean. The New York Times recently ran a story entitled "The New Panic Buys: Kayaks, Pools, Tents and Trampolines," delving into those surging categories.
Add inflatable paddling goods to the list as well. Easy to rig, easy to store, blow-and-go boats and boards are selling through at astonishing rates as people pursue floating with the family as the perfect pandemic activity.
"Things went from a normal year to crickets in March, and then to full speed ahead," says Clay Haller of inflatable kayak manufacturer Advanced Elements. "I've never seen anything like it. Dealers that normally would sell 25 kayaks in a year are selling six by noon on a Tuesday."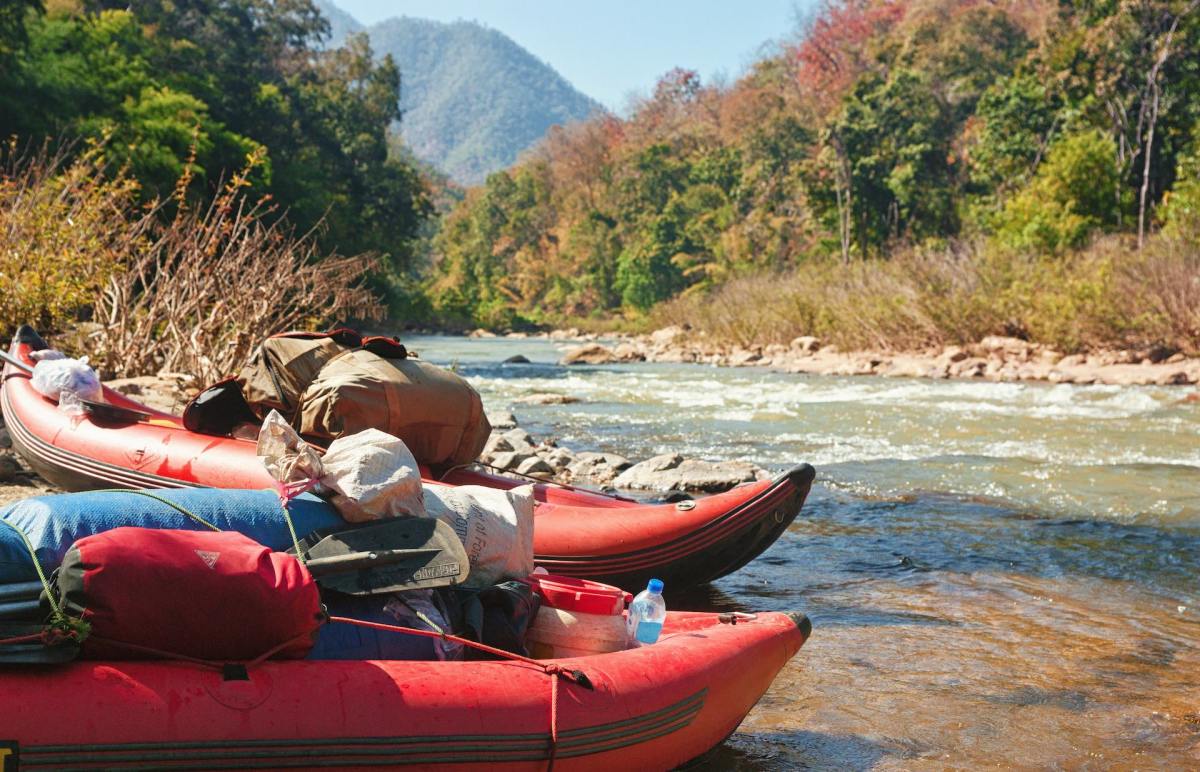 The reason, he adds, is paddling's user-friendliness, especially in an inflatable like the company's new drop-stitched AirVolution, which it rolled out during the pandemic's peak.
"It is one of the few ways that people can currently recreate," says Haller. "I saw an article recently that read, 'Toilet paper shortage? That's so last month. Think bikes, kayaks and pools.' For now, we're just trying to keep up."
While Advanced Elements specializes in one- and two-person crafts, larger inflatables with more carrying capacity are also flying off shelves. Rocky Mountain Rafts, a maker of rafts, catarafts and IKs, reports sales up significantly since last year, to the tune of about 40 percent overall.
"We saw sales really pick up in June and July, which were up 63 percent and a surprising 157 percent, respectively," says president Denny Hugo, adding that July sales slowed but were still strong.
He adds that the company's more affordable, small-boat market catering to IKs has been great, as well as bigger craft. "The new IK we just released sold out within weeks," he says. "I wish we would've made more. But, all of our products are selling extremely well."
"We've sold more rafts this year than we ever have before," adds Peter Van de Carr, of Colorado retailer Backdoor Sports. "People are realizing that floating a river is the perfect way to get outside."
Indeed, Hugo credits the pastime's proximity and easy learning curve—at least for mild whitewater—as driving the boom. "People aren't traveling to exotic places this summer, but they still want to get out of the house and do something," he says. "Getting out on a river is safe and fun."
Hugo adds that despite the high unemployment rate, a lot of people have spent some of their $1,200 stimulus check, or even unemployment funds, on ways to get outside. "Some of that money might well be going to that boat they always wanted," he said.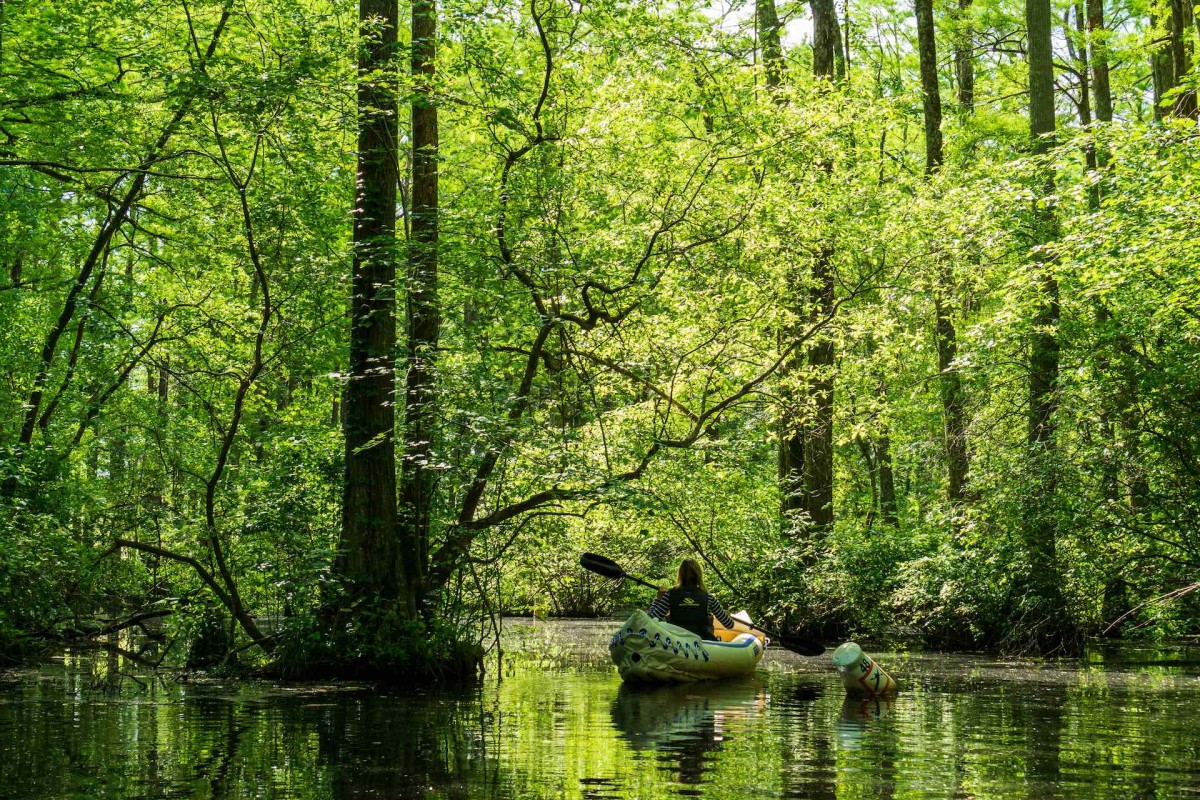 Inflatable powerhouse NRS has also seen a surge of interest in paddling and rafting this summer. "We're seeing an uptick in sales for all types of inflatable watercraft, from rafts to kayaks to SUPs," says NRS Marketing Director Mark Deming. "We've seen higher demand across the board for inflatables, but specifically kayaks and SUPs.
"These smaller crafts present an inviting way to get started in the sport," he adds. "They're easy to transport and store, and fun to paddle regardless of experience level. And designs have come a long way, with the performance of higher-end models rivaling that of rigid hulls."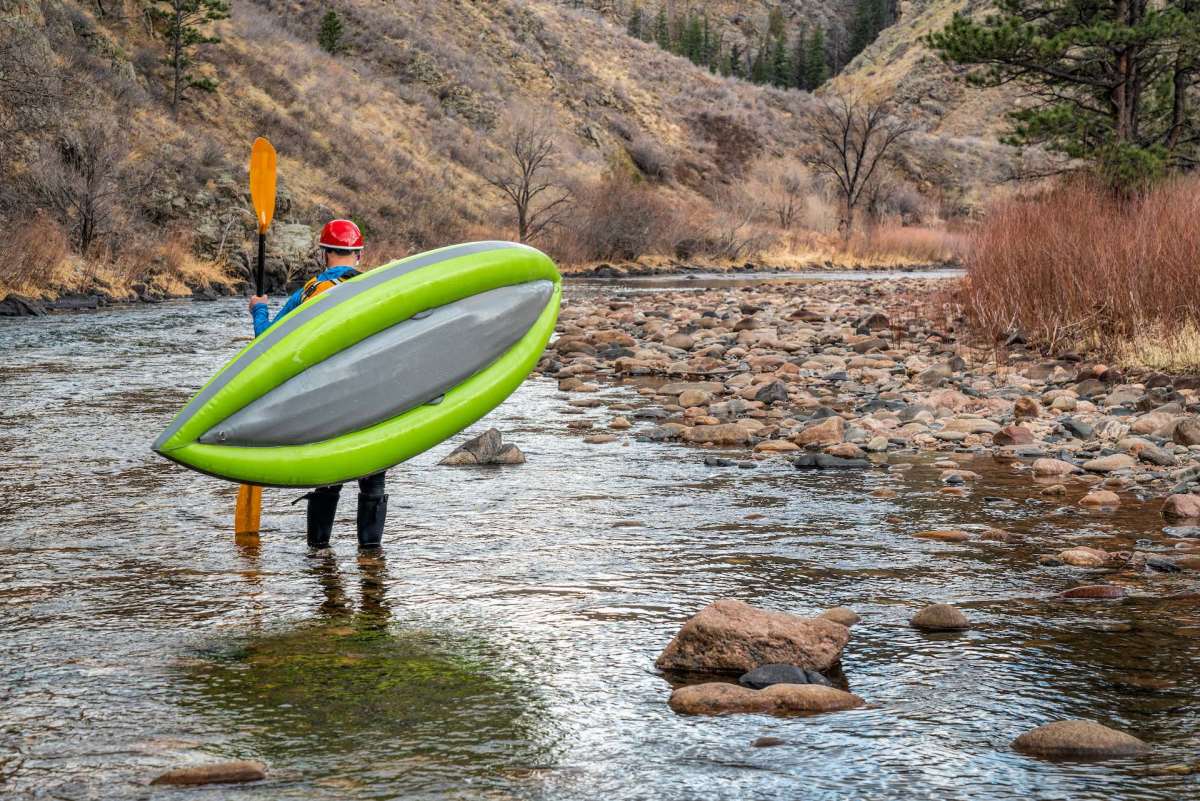 The reason for the explosion is simple, Deming adds. "Paddling and rafting are tailor-made for social distancing," he says. "Most Americans live within close distance of water where they can enjoy nature and fresh air. With many other recreational options shut down—such as large sporting events, concerts and festivals—more people are discovering the pleasures of playing outdoors. Being on the water is great therapy."
The packraft category—lightweight, portable one-person craft opening up paddling to hike- and bike-to lakes and rivers—has also experienced a surge of sales as people have sought new ways to get outside away from the masses.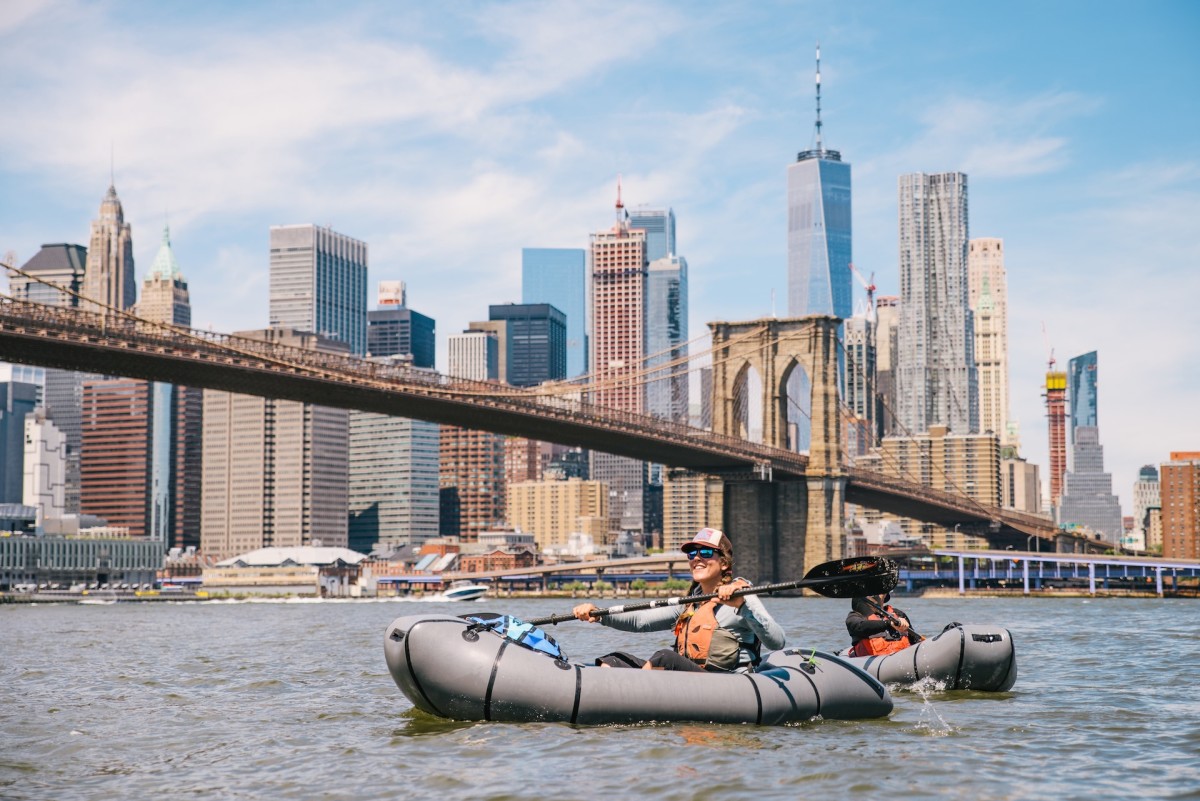 "We've been fortunate," says Thor Tingey, president of Alpacka Rafts, based in Mancos, CO. "March and April were significantly down, but then sales really picked up. We've been running fairly long lead times with high demand all summer." He adds that while they're currently backed up in production with eight to 10 week's lead time for delivery, "we feel incredibly fortunate that we've had such strong sales through this time."
Tingey, who hopes the demand carries through to next spring, is also glad his company manufactures in-house. "Colorado has had excellent leadership during the pandemic and we haven't had to face a second closure," he says. "Our supply chain has also stayed strong, so we've been able to respond to the increased demand. Companies relying on overseas manufacturing have had more supply-chain disruption."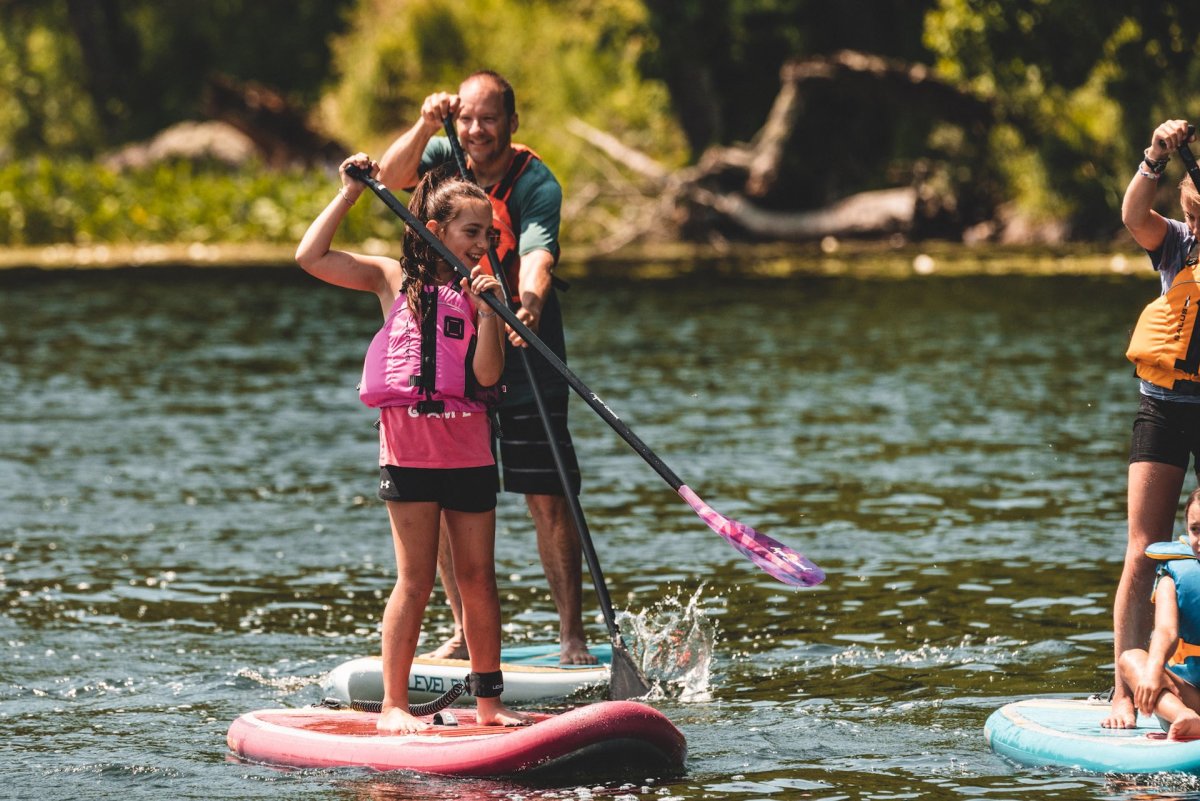 SUPs 
Standup paddleboarding has also been riding a wave of popularity—especially inflatables, which are stable, don't get dinged-up on rocks, and roll up for easy storage back home. While their sales didn't hit the ground running out the gate like bikes did, once the summer heat kicked in, they rose with the temperature.
"COVID hit us with a wave of order cancellations that broke our shipping cycle, so we got delayed by about two and a half months," says Peter Hall, president of Colorado-based SUP maker Hala Gear. "But we saw the best demand cycle we're ever seen. It's the same reason everyone's been buying bikes—people want to get outside and find their own island, and SUPs are perfect for that. They're entry-level, but allow you to get out in the middle of nowhere pretty easily. A lot of people are looking for that kind of serenity right now."
Hall touts models like Hala's 10'10" Halarado, an all-around-meets-whitewater board, as a top seller, and emphasized the speed of the sell-out this year as amazing.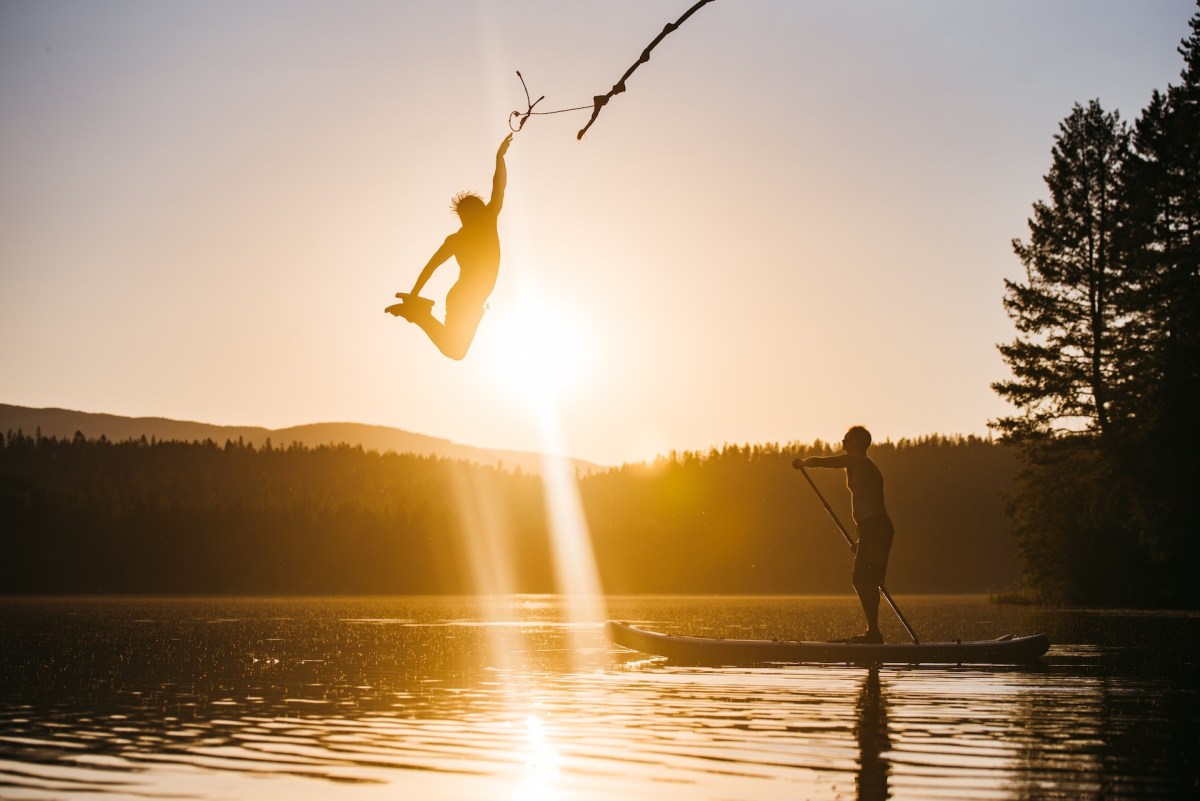 "We hit the inventory ceiling every year, but this year it came faster than ever," says Hall, adding that online sales also went through the roof, "from zero when the pandemic hit to the highest we've ever seen."
Hall also runs CKS Online, the state's largest online dealer, where he says inflatables have also been popular this year. Hot items, he says, include the new AIRE Spud, a 7-foot-long, youth-sized IK that retails for only $419, and boats like the NRS Star Viper, a 9'6" IK with a rigid, drop-stitch floor that retails for $995.
"They're easy to use, durable, portable and easy to store," Hall says. "Plus, they have a very shallow learning curve." Another benefit of inflatables, he adds, is that they can be entry level, "but also allow people to progress and get advanced with them."
Hala isn't alone in seeing its SUP sales surge.
"Our inflatable sales took off this year," says Kevin Cook of Canadian paddling apparel and SUP manufacturer Level Six. "Once lockdown restrictions started to lift, the phone rang off the hook from retailers looking to get product. We are actually completely sold out, and have pre-sold everything we've been able to make."
The drawback, he adds, is leaving money on the table.
"If we were able to predict this," Cook says, "we could have sold hundreds more, but all production got put on hold and we didn't expect this demand."
Cook expects to see the momentum continue into next spring as well, and is planning accordingly—in particular when it comes to the Level Six lineup of inflatable boards. "Our inflatable sales have been growing year over year compared to epoxy hard boards, which have started to flatten out," Cook says, echoing the refrain, praising the ease and versatility of the ever-advancing inflatable board.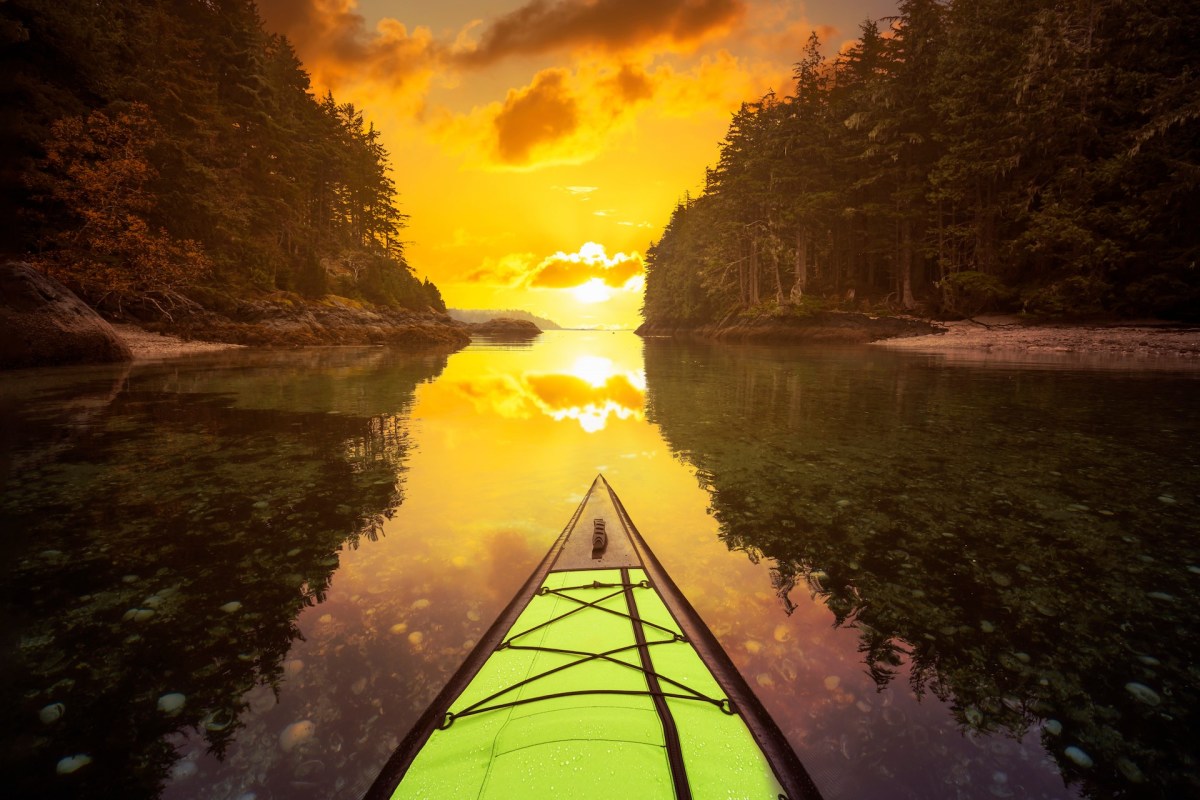 For access to exclusive gear videos, celebrity interviews, and more, subscribe on YouTube!