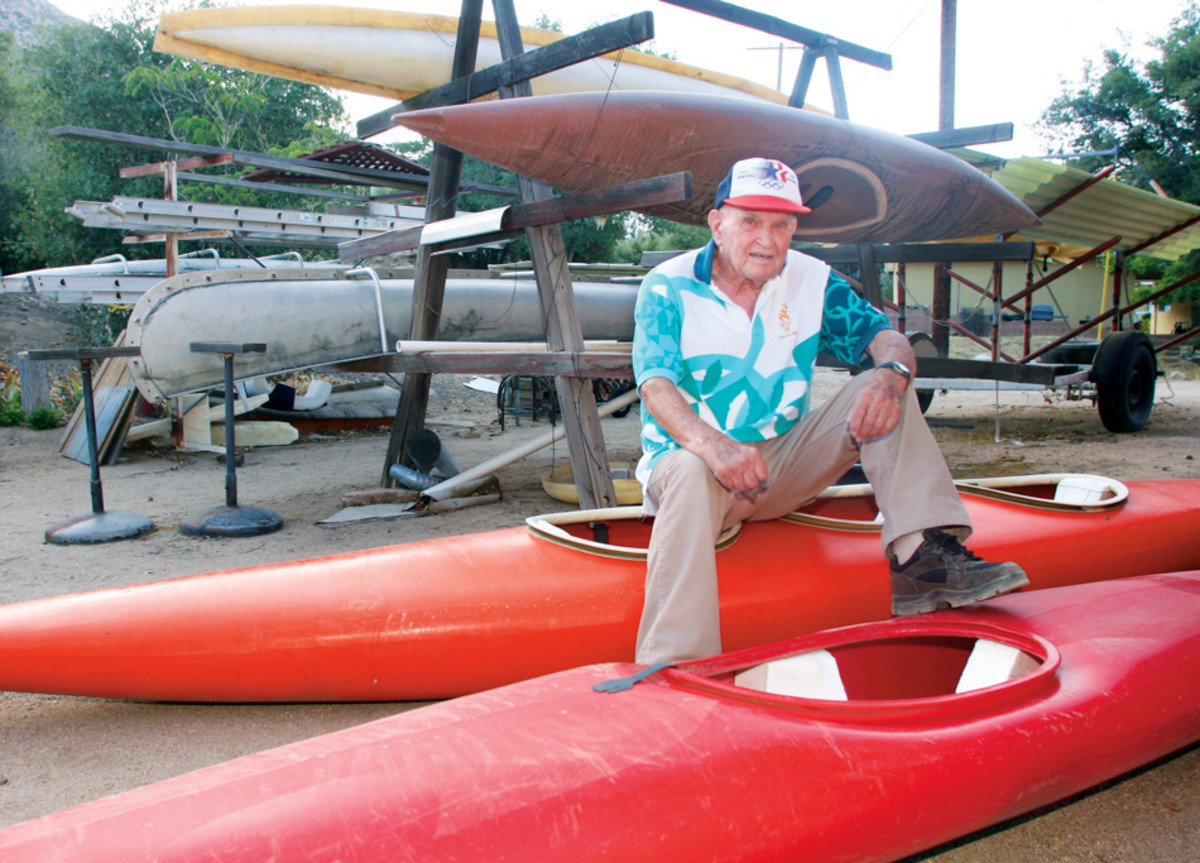 Tom Johnson, a legendary kayaking innovator, U.S. Olympic Slalom coach and member of the International Whitewater Hall of Fame, died Aug. 23 in Kernville, California. Johnson was known as the father of the plastic kayak for his central role in the development of the durable polyethylene kayaks that revolutionized river-running in the 1970s. In tribute to this humble river genius, we offer this profile which first ran in our December, 2009 "Innovators" issue. RIP.
By Eugene Buchanan
"Plastics," Mr. McGuire told Ben Braddock in 1967's The Graduate.
No one needed to tell that to Tom Johnson. The L.A. fireman became the National K-1 Wildwater Champion the same year The Graduate came out. Six years later, his rotomolded plastic Hollowform kayak turned paddling on its head as surely as Mrs. Robinson did poor Benjamin.
"Twenty years earlier, I'd predicted that someday there'd be a material we could smear inside a mold to create a one-piece boat," says Johnson, now 91 and living in Kernville, Cali.
Ever the tinkerer, Johnson had already built the world's first fiberglass canoe in 1942 ("I won't brag about that," he says). Later, he helped develop the first foam-filled fiberglass gunstock. Remembering his role in that project, colleague Don Carmichael called him for help with a project by trash can manufacturer Hollowform in Tennessee.
Johnson was on his way to Europe to coach the U.S. slalom team. He stopped in Tennessee and shared some ideas with Carmichael. When he got home to Kernville, a mold for a plastic kayak was waiting for him. Recognizing that the shape "was the wrong type of kayak," he carved a new mold for the River Chaser, adhering to International Canoe Federation specifications. The result: a 13-foot-long, canary-yellow kayak that revolutionized the sport.
Though quick to credit Hollowform's Elmer Good for masterminding the kayak's Zylar cross-linked polyethylene, Johnson isn't bashful about how it affected boating. "I knew it would take off," says Johnson, who put it through its rock-pounding paces on his hometown Kern River. "I knew it was going to change the entire world of paddling."
Indeed, former U.S. Team member Eric Evans quickly embarked on an around-the-world Odyssey with the trend-setting kayaks, taking them from South America to the Alps. An old video clip even shows him running over it with a Jeep and watching it pop back into shape. Expert paddlers, meanwhile, used it to open up new routes everywhere, bidding goodbye to the days of patching fiberglass. "It let you go into holes and get shot into the air, like today's hot dog boats, without worrying about hitting the rock at the bottom," says Johnson.
While it never made it into production, Johnson later shortened it by cutting 26 inches off the length and rounding the ends. Other companies quickly caught on, with Hydra producing the smaller Taurus and Centaur C-1 and Perception founder Bill Masters designing a rotational molder and oven to mass-produce plastic kayaks with an unprecedented one-year warranty.
But it all owes itself to Johnson, a member of the International Whitewater Hall of Fame who still has the original pattern in his garage. "It's still there if anyone wants to see it," he says. "I got the mold, too."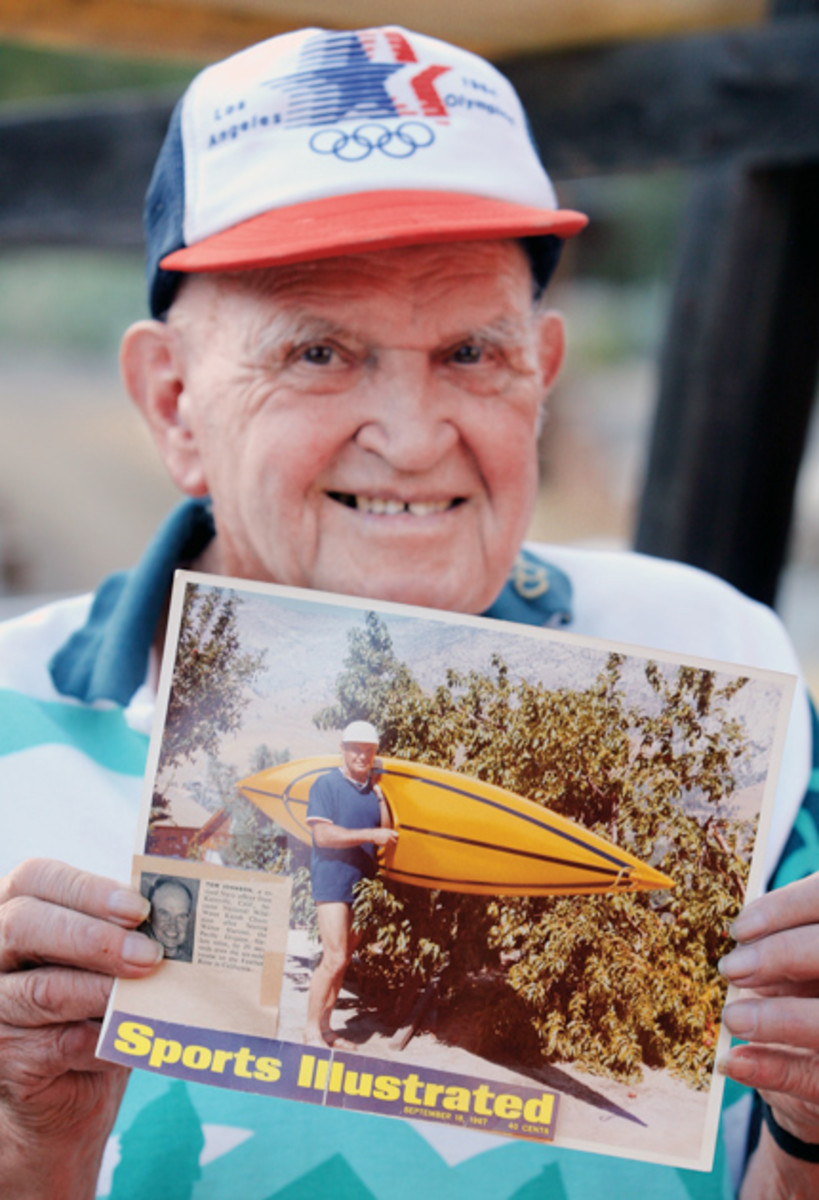 The article was originally published on Canoe & Kayak
For access to exclusive gear videos, celebrity interviews, and more, subscribe on YouTube!