Rolling on the River
Inside Adventure Filmmaker Mike Hoover's 1968 Attempt to Run North America's Wildest River
If there are a thousand ways to die, Mike Hoover has dodged 999 of them. The legendary outdoor filmmaker did not drown windsurfing across the Bering Strait. Gales did not blow him and his cameras off Everest's South Col. He was not kicked in the head collecting sperm from wild camels in Australia. He safely parachuted into the highlands of New Guinea. When rockfall killed a crew member next to him on the north face of the Eiger during the filming of the 1975 Clint Eastwood movie The Eiger Sanction, Hoover escaped with only a fractured pelvis. In Nevada's Ruby Mountains in 1994, Hoover alone survived a helicopter crash that killed four other passengers—including his wife, the renowned rock climber Beverly Johnson, and Frank Wells, president of the Walt Disney Co. A few years ago, continuing his defiance of actuarial probabilities, Hoover came through unscathed when he swam up to a great white shark near Guadalupe Island, grabbed its dorsal fin, and let it tow him around. 
So perhaps it's not surprising that Hoover survived the summer of 1968, when he was 25 and went to Alaska intending to make a film of himself and a friend attempting the first descent of one of the most forbidding wild rivers in the world. 
He did not die, but it was not for the lack of chances.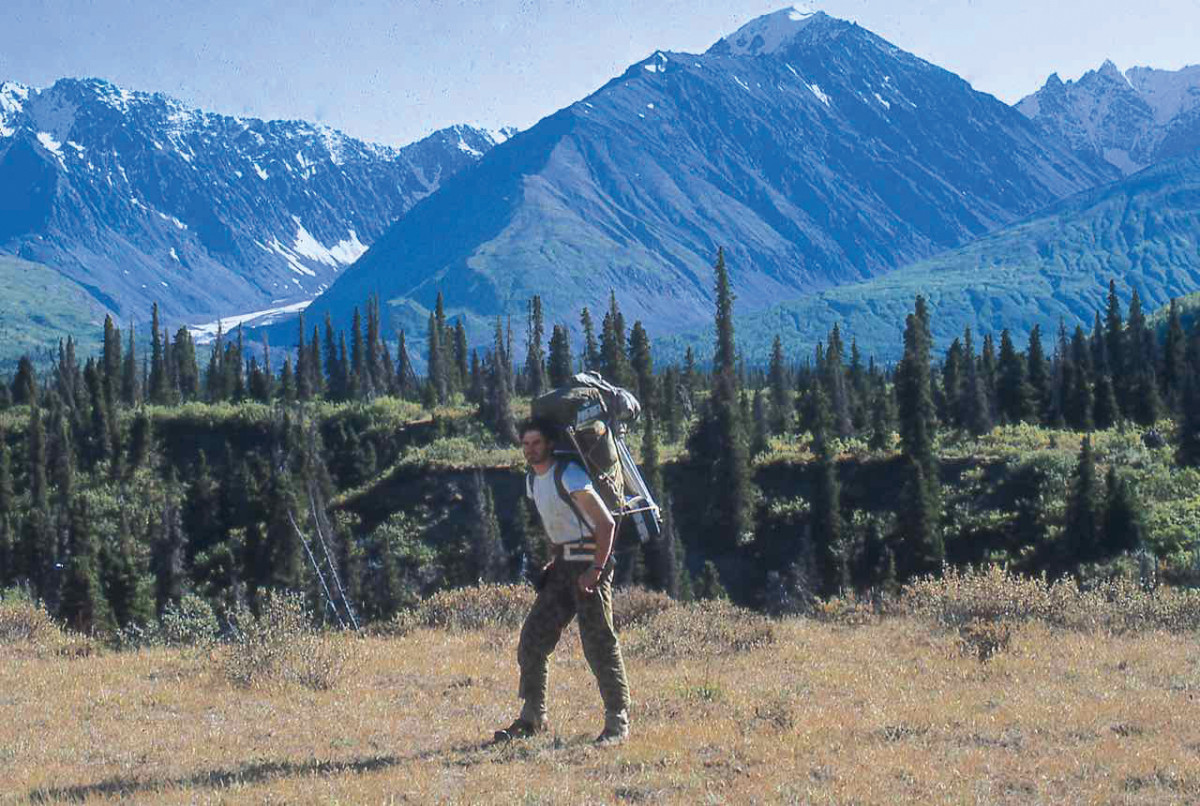 Hoover grew up in Southern California, keen to do things people told him he couldn't. He idolized Harry Houdini, the great escape artist. He considered changing his name, as Houdini had, swapping "Mike Hoover" for "Roger Hummingbird." As a kid, he escaped into books; as a teenager, into the outdoors. He climbed the epic routes of Yosemite and raced motorcycles over fire roads in the mountains above Los Angeles. He was constantly hatching plots on the wrong side of the law with his best friend, Robert "Sandy" Bredin, an agile high school wrestler who lived just down the street in Pacific Palisades. Hoover once stole a golden eagle from a zoo in Thousand Oaks. He parked the bird in Bredin's garage, then surreptitiously returned it to the zoo when he realized it was too mature to train.
Film had intrigued Hoover ever since the father of one of his roommates at Occidental College set up a 16-millimeter projector in their dorm and showed some footage from a work-in-progress documentary about garbage dumps. After graduation, Hoover analyzed what people liked to watch. Houdini had mesmerized audiences with stunts that seemed impossible. Evel Knievel was drawing crowds with crazy motorcycle jumps over mountain lions and rattlesnakes. Hoover resolved to take a page from their playbooks: Do something outlandish and film it. He was sure he'd discovered a formula for professional success: extreme adventure + camera = big-time breakthrough movie. And the place to prove it: Alaska. 
Hoover would have gone north with Bredin, but Bredin had a job at a gas station and had to help his mom with expenses. So he teamed up with Gary Francis, a neighborhood kid from an upper-middle-class family, whom Hoover and Bredin had allowed to tag along on their escapades because Gary loved motorcycles and falcons, and he was funny, especially when he described spoon-feeding his black Lab so she wouldn't down a 12-ounce can of dog food in one gulp. 
In the spring of 1968, Gary turned 21. His mother bought him a drab green Land Rover and a 10-foot inflatable Avon raft of black synthetic rubber. He and Hoover pumped it up in Gary's yard. Now they were equipped for an adventure on a river, but which one? Hoover had his eye on the 350-mile-long Colville River, on the north side of Alaska's Brooks Range, which was extremely remote, and rich in falcons, but not known for filmworthy whitewater. 
Uncertain where they were headed exactly, they loaded their gear into waterproof Army-surplus bags. Hoover stowed a 16-millimeter Bolex windup movie camera in a fiberglass box along with 25 yellow-packaged rolls of Kodachrome. Gary, a crack shot, packed a small, lightweight shotgun. Hoover had a powerful 300 Magnum Model 70 H&H Winchester rifle, his most cherished possession, bought secondhand with the $5-an-hour wages he'd earned as a janitor at a Lucky supermarket. 
If either of them said goodbye to their families, Hoover couldn't remember. It was only years later that he found himself reflecting on what the trip might have been like for Gary, who was leaving his family home for the first time and relying on Hoover as he might a wiser older brother. Hoover had already driven to Alaska twice and had floated a couple of placid Alaska rivers. He was the expedition's leader and driving force, the wilderness expert and ranking know-it-all. Gary was unaware that on one of his trips, the wilderness expert had gotten lost in the Chugach Mountains hunting goats and had to spend three nights out with nothing to eat but caramel Sugar Daddies.
They drove through Oregon and Washington and crossed into Canada, where the cool air smelled of spruce and pine. On the third day, they hit the Alaska-Canada highway, 1,500 dirt and gravel miles not much improved from the World War II supply track that had been ripped across the wilderness in nine months in 1942. Two days later at mile 916, they arrived in Whitehorse, the drowsy capital of the Yukon Territory. They walked along the Yukon River, where two huge stern-wheeler riverboats, the Casca and the Whitehorse, were sitting up on blocks—vestiges of the Klondike gold rush, when stern-wheelers steamed their way up the Yukon for hundreds of miles in support of some 100,000 stampeders who flooded the region in 1898. Even seven decades later, Whitehorse seemed to belong more to the past than the present, a world apart from the assassinations and riots and anti-war demonstrations roiling so many cities that summer of 1968. 
Spotting a man in a skiff who seemed at home on the water, Hoover asked if he knew of any unexplored rivers. "You should go see Monty Alford," the man said. "He's doing water surveys for the government. If there are any unexplored rivers in the Yukon, he would know." 
They found Monty Alford in his downtown office. He was a Brit, a hydrometric surveyor in his mid-40s with a lemony accent, a thin mustache, and a crisp, disciplined manner. Not long after he emigrated to Canada in 1948, he paddled a canoe 4,800 miles from British Columbia to the Gulf of Mexico. He brightened when Hoover said he and Gary wanted to do something no one had ever done. 
"Have you chaps heard of the Alsek?" 
"The what?"
"The Alsek River. One of the great rivers of the world. No one has ever gotten down it and lived to tell the tale. And one guy came back off his trolley." 
"Like—crazy?" 
"Yes." 
Hoover discarded all thought of the Colville. 
Alford walked out to the Land Rover to have a look at their gear. When he saw that their car and their raft were made in England, he seemed to treat the pair more seriously, as if it would take nothing less than a couple of doughty Anglophiles to crack the Alsek. Back in his office, he showed them some maps and described what they could expect. 
"You'll want to put in at Haines Junction on the Dezadeash River. The Alsek begins at the confluence of the Dezadeash and Kaskawulsh rivers. It's about 185 miles to the take-out at Dry Lake. After the confluence, the river is very braided. Try to stay in the main channel. You'll probably face a lot of katabatic winds—bloody strong winds that roll down from the mountains and blow upriver. They can shave the beard off a bloke. The first whitewater comes just before you reach the first glacier." 
"First glacier?" said Gary, speaking up for the first time. 
"The Lowell Glacier. There are three altogether where the Alsek sometimes goes under the ice." 
"The river goes under the glaciers?" 
"Not all the time, but the glaciers advance continually, and sometimes they surge into the river and block its path to the ocean. The lake in front of the Lowell Glacier is full of icebergs." 
Gary's eyes looked like buttons on a doll. 
"Glaciers aren't the prime problem," Alford said. "About 94 miles downriver is Turnback Canyon, where the Tweedsmuir squeezes the Alsek into a thrashing hydraulic that can rip rafts apart and hold even huge logs on the bottom for weeks. Remember the adage: When in doubt, get out and scout. You'll probably want to portage around Turnback Canyon because once you enter the gorge, there's no place to turn back or get out. It's six miles of do-or-die whitewater. You'll be like a ping-pong ball in a giant washing machine." 
Nothing in his manner suggested he was exaggerating. 
"You know, I jolly well wish I was going with you," Alford said, clasping Hoover's hand in both of his. He sounded sincere, and he met Hoover's eyes with a heartfelt gaze. But Hoover couldn't be sure whether Alford thought the Californians were a pair of varsity river rats headed for the whitewater hall of fame or two naïfs not long for the world. 
"Good luck," he said.
Could they have found a more perfect adventure? Hoover could hardly contain his excitement. That night they camped in Whitehorse, and in the morning drove 100 miles to Haines Junction, a town that began as a construction camp in 1942, where the Alaska-Canada Highway crossed the existing Haines Road. They parked the Land Rover by the Dezadeash River, leaving a cryptic note in hopes of keeping anyone from messing with the vehicle while they were gone: "Back in a bit. See you soon Bob." Hoover was in a hurry, not wanting to think too much lest they change their minds. He had learned to call this hasty, rushing-around feeling "coyote," as in "don't go coyote on me." Don't rush into something before you've done the "idiot check." But movie mode and his formula were making him go coyote on himself and Gary, too, pressing them to get on the water. No one has ever gotten down the Alsek… 
He was too busy loading the raft to film them preparing to depart. With the gear and the itinerary, it was crucial to keep the weight down. They were packing just one toothbrush, with the handle sawed off. Hoover decided to dispense with life jackets too—they looked dorky on camera, and if the raft flipped, he thought they could hang on until it washed up somewhere. Once they got to Dry Bay, they would have to go overland with huge loads, lugging the Avon 50 miles across wild Pacific beaches and bear country until they reached the village of Yakutat, where they could arrange transportation back to Haines Junction. The Avon weighed 80 pounds; the Bolex with lens, tripod, and film, 34 pounds. Their tent, ax, knife, stove, stove gas, cooking pan, waterproof bags, sleeping bags, half-sized air mattresses, rain ponchos, hip boots, flashlights, Kelty aluminum-frame packs, a pair of Leitz binoculars borrowed from Gary's mom, and the two guns with ammo totaled 77 pounds. That was 191 pounds of gear. If you figured 1.5 pounds of food per person per day for two weeks, they'd need to carry more than 40 pounds of provisions. They had packed a 10-pound bag of dried mashed potatoes, five pounds of butter, some oatmeal, raisins, tea, and beef bouillon cubes. To supplement the meager pantry, they planned to hunt. Arctic ground squirrels most likely. Neither of them had ever eaten an arctic ground squirrel, but they were sure some could be shot, skinned, dumped into a pan with bouillon cubes, butter, and mashed potatoes, and provide a tolerable, if not a happy, supper.
All things considered, they would be traveling light.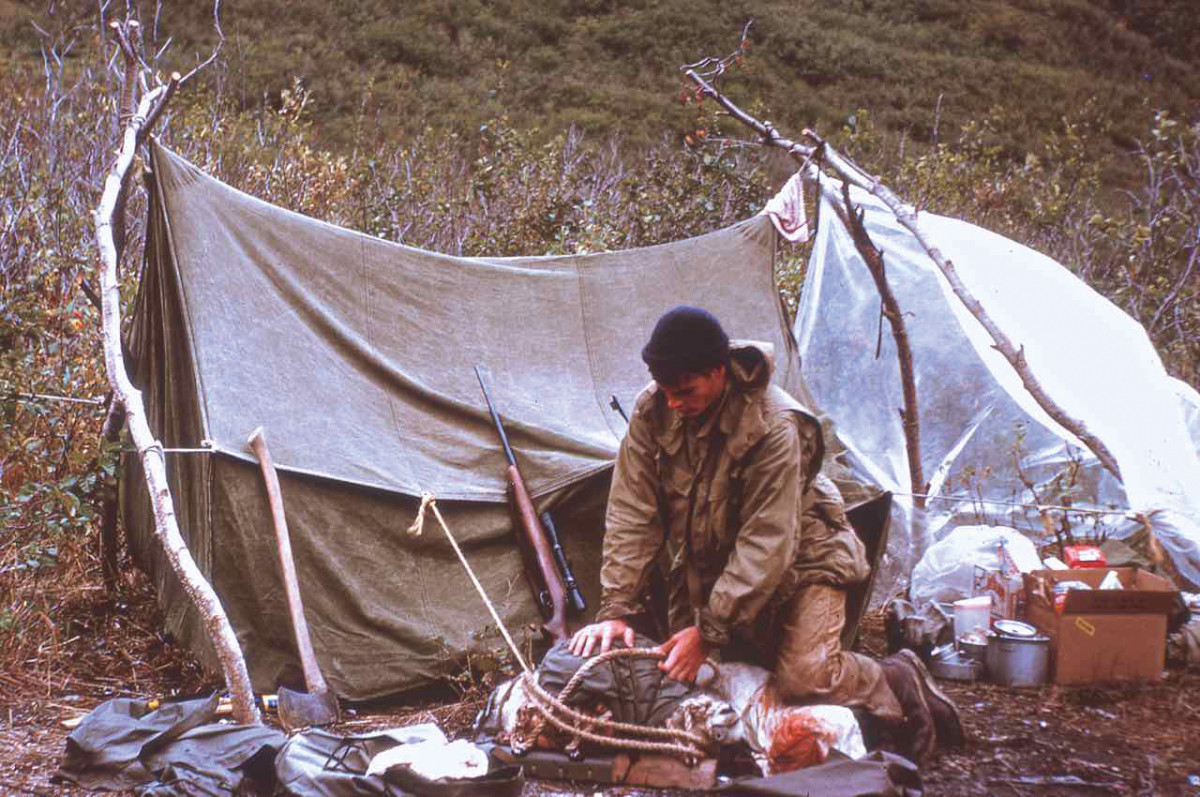 The initial stretch of the Dezadeash River ran in one slack, unbraided channel. As they shoved off, the sun was hidden behind an overcast sky. The water was quiet, the wild country silent and serene. Gary glanced around with nervous birdlike movements as they paddled past tangled thickets of willow and alder. Treeless, snow-patched mountains rose beyond the sharp green fringe of spruce and hemlock. 
"This is going to be great!" Hoover said. 
"Yeah," Gary said. 
Some 17 miles from Haines Junction, they reached the official start of the Alsek, where the clear water of the Dezadeash joined the silty glacial flow of the Kaskawulsh River. They dragged the raft onto a stony beach and pitched camp. It was a spectacular setting with only the drone of the now-braided river breaking the hush of a late-summer evening. 
In the morning, they pushed off, borne along by a current. Out of nowhere a mother grizzly and cub appeared, swimming across the river. The bears couldn't have been more than a few yards away and seemed completely unconcerned. It could have been their first encounter with a raft, and they probably didn't associate it or its occupants with danger. 
Hoover had a hard decision: film or food? Shoot with the Bolex or the Winchester? 
You can't eat Kodachrome, he decided, grabbing his Winchester as the mother and her cub clambered onto the bank and shook the frigid water off their fur. He had mom in the crosshairs of the scope but hesitated. The cub would not survive without her. She could have more cubs. 
At the crack of the rifle, the mama bolted. Her baby did not follow.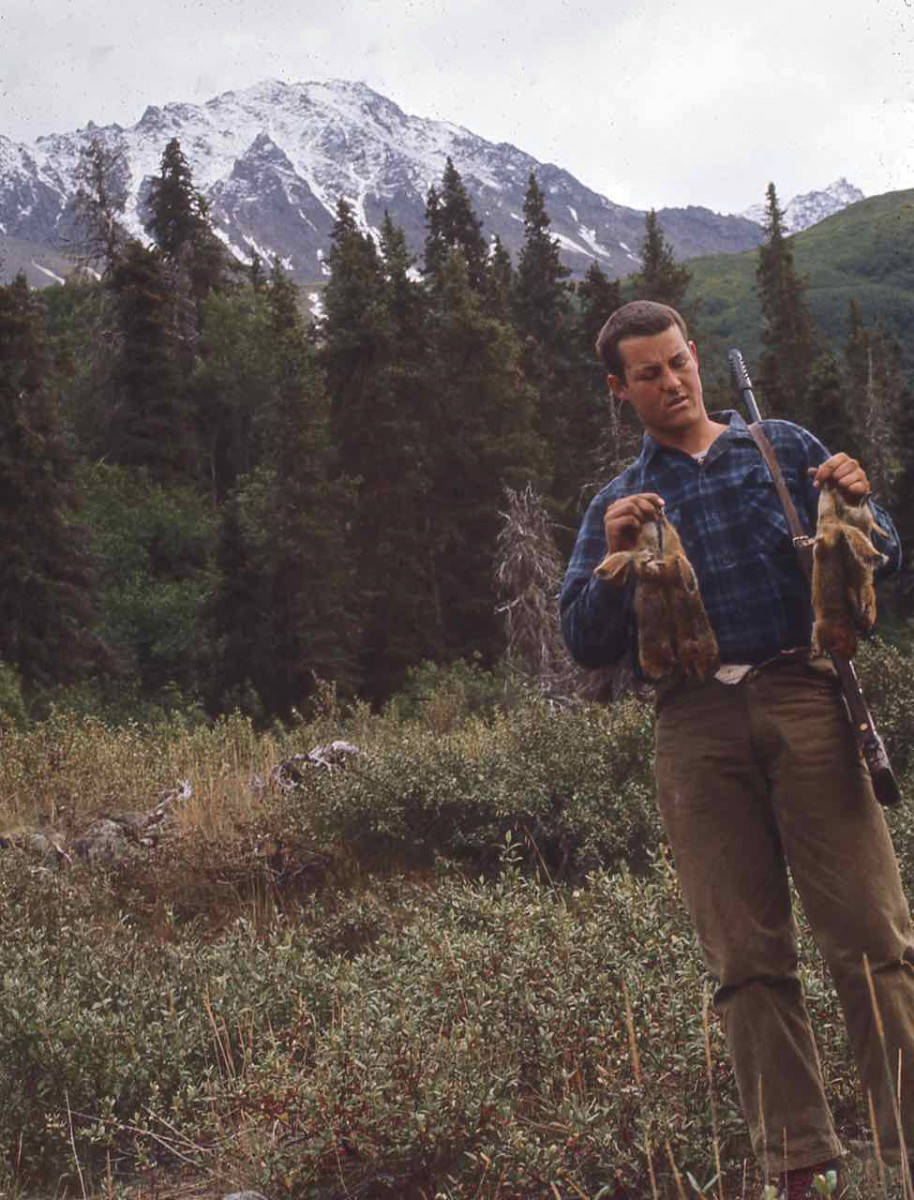 They landed the raft and set about butchering the warm little bear, pretending they were tough customers who didn't feel bad killing a cub. Many years later, when Hoover had a pet grizzly named Willy, he knew too much about little brown bears to fake feeling tough.
Gary was especially quiet. He loved animals. Not long afterward, when they pushed off the bloody beach and were back paddling with the current, Gary began mumbling to himself. The Land Rover had been so noisy they'd hardly said two words on the drive; and now nothing about the cub or any reservations about the trip itself. Hoover was preoccupied with what to film; it didn't occur to him that Gary might be anxious. It was just as well to Hoover that they weren't talking because the Bolex wasn't equipped to record sound. 
"Gary, it's really important that you try to be interesting, but without moving your lips," Hoover said. 
That afternoon they went through tame rapids, and then the Alsek swept them into an enormous meltwater lake littered with calved icebergs. Sapphire blue cliffs marked the terminus of the Lowell Glacier, a huge tongue of ice striped with bands of snow and dark lateral moraines. The Lowell reached more than 40 miles west to Mount Hubbard and Mount Kennedy in the heavily glaciated St. Elias Range.
They pitched their tiny red tent on a small rock island and built a driftwood fire. Hoover wrapped the quartered bear meat in foil and laid it on the coals. It was delicious, tender, juicy, a cross between pork and beef. He filmed some of their feast, but he was restless. He'd envisioned action on a par with Houdini escaping chains or Evel Knievel vaulting pits of fire, and what did he have? Two guys gnawing on a leg of a baby bear. 
At least they wouldn't starve. With the cooked meat and the potatoes, he calculated they had food for 10 days.
Real adventure can't be planned, of course. It begins when itineraries go to hell. In 1968, Hoover and Gary had no guide book to tell them whether it was better to steer left or right around a bedrock island, no warning about monster holes, haystacks, rocks or 10-foot standing waves. No satellite weather forecasts, no GPS to tick off the miles, no Google Earth to preview the route. Their research, if you could call it that, consisted largely of a half-hour chat with Monty Alford and some perusing of the maps in his office. They didn't even have maps of their own.
Neither did they have the inclination or the temperament to share their fears or reconcile their differences—differences in age, motives, degrees of experience, appetites for risk.
"The boldest thing Gary had done before the Alsek was run a red light in Pacific Palisades when no one was looking," Hoover recalled years later when, in retrospect, he began to understand how lonely and exposed Gary must have felt that summer, how the silence between them might have exacerbated Gary's isolation. Gary always seemed to be somewhere else, sleepwalking in a fog, mumbling to himself as if to assuage his apprehensions. And in his own way, Hoover was elsewhere too, caught up in movie monomania. Neither of them could see past themselves. And of course, neither of them knew how things would turn out. They didn't know they'd traveled 37 miles in two days and that the lethal gauntlet of Turnback Canyon lay 45 miles downriver. When you've never been to a place, the way there always seems much longer than the way back. The simple fact of not knowing what was ahead began to prey on their minds. Every rapid portended the point of no return.
In the morning, Hoover filmed as they paddled across Lowell Glacier lake with no help from a current. It seems almost cruel now given how much Gary was wishing for conversation, but Hoover reminded him again not to move his lips. Clear of the lake, they reentered the river and went rollicking through open country on a series of waves. Eventually, the water calmed down, and in the afternoon, they dragged the raft onto the damp ground of a sandbar, having come what Hoover estimated was about five not especially cinematic miles from Lowell Lake. They pitched the tent on dry sand about 150 feet from the raft; fixed a potato and bear meat supper and turned in for the night.
In the morning, Hoover was up first. He started the stove to make some oatmeal. 
He headed down to where they'd beached the raft. 
The raft was gone. 
They had not lashed the Avon to anything, only pulled it out of the water, and not beyond the margin of damp sand; the river had come up at night and carried it off. If they wanted adventure, they now had more than they bargained for, more than 40 miles down one of the wildest rivers in North America without the boat that got them there. 
Gary was up, and scared. Hoover was scared too, but in movie mode he could hear their predicament as a mellifluous voice-over: The two explorers are stranded, their raft is gone, their survival hangs in the balance… Excited to have an event to film, he unpacked the Bolex, then was brought up short. What was there to shoot? A silty river with a missing raft? 
Still holding the camera, Hoover sat on a log and tried to remember what had excited him about all the action movies he'd seen, but all that came to mind was Lawrence of Arabia and something its director, David Lean, had said when Hoover encountered him in a hotel coffee shop in Tahiti a few years before the Alsek trip. At the time, Hoover didn't know who Lean was, but they got to chatting and hit it off, and Lean let Hoover in on what he said was the secret of his success: "Don't come out of the same hole twice." Hoover nodded as if Lean had imparted some priceless wisdom, as germane to filmmakers as to groundhogs, but in truth, he didn't have a clue what it meant. And yet now, as he sat on a log gawking at the empty sandbar, it was all he could think: Don't come out of the same hole twice. 
Gary was shouting.
"I can see it! Down about a mile!"
He handed Hoover the binoculars There it was, the wayward Avon, idling in an eddy on the far side of the Alsek.
One of them would have to swim to retrieve it. Should it be the owner of the raft or the auteur with 25 rolls of Kodachrome? Hoover was desperate for an action sequence but ordering Gary to swim didn't seem fair. He proposed they choose by playing rock-paper-scissors.
"Best three out of five," said Hoover. "And the winner swims."
"Why does the winner swim?"
"You don't want the loser to swim." Gary seemed puzzled. He also seemed to have forgotten how to play rock-paper-scissors. Hoover reminded him how they should move their arms in synch three times before casting a fist for rock, or a flat palm for paper or the two-fingered snipping sign for scissors.
"Got it?"
Gary nodded.
Faced with a crucial decision, the explorers decide to play rock-paper-scissors…
"Rock-paper-scissors, shoot!" they both chanted like a couple of 6-year-olds. 
Gary's paper covered Hoover's rock. Hoover considered switching to scissors but thought Gary might anticipate the change, so he threw rock on the second pass. Gary threw paper again.
"Wow," said Hoover. "Two in a row." 
On the third pass, Gary's rock smashed Hoover's scissors. Victory was plainly the last thing he wanted.
"No," he said, suddenly waking up out of his fog.
"What do you mean?"
"I won't go."
"You won't go?"
"No."
"But you'll be the hero of the film."
"I won't go."
Coax as he might, Hoover could not get Gary to budge.
"OK, Gary, you can film me."
Hoover set up the tripod and explained that each full crank of the Bolex would give them 16 seconds of film. Much as he feared his movie was unraveling, he had more immediate concerns. He had to get across the Alsek without drowning. In one of the waterproof bags he put dry clothes, matches, and a bottle of white gas to get a fire started quickly if he needed one. He lashed the air mattresses and the waterproof bag to a pair of small logs, then stripped down to his jockey shorts and a T-shirt. He straddled the makeshift raft so only his legs were immersed in the icy water.
"Paddle to shore," Hoover yelled. "We're going to die!" Gary screamed. There were tears in his eyes, panic in his voice.
"Gary, make sure the camera is on and you're rolling when something happens."
"Like what?"
"Like me rolling over and drowning." 
Accepting the Oscar posthumously for Mr. Hoover…
"Don't miss the action, OK?" he shouted over the thundering water.
"OK."
All right, you're the escape artist, he thought, you're Roger Hummingbird. 
Roger Hummingbird waded in, trying not to dwell on the fact that a volume of water averaging 20,000 cubic feet per second had come directly from Lowell Glacier maybe half an hour ago. He sank onto the improvised raft. The air mattress and drybag shriveled instantly as if they were leaking air, but it was only the pressure inside dropping in the frigid bath. If the Alsek were any colder, he could have walked across.
He could feel the sandy bottom as his toes dragged along but soon lost sensation. His feet went numb and in short order his legs, his butt, his arms. No pain, just numbness. Paddling carefully lest he tip over, he aimed for the far shore, but the current carried him downstream. He began to get scared, doubting he could swim if he rolled over because his arms felt like wooden prosthetics. Gary had better be getting this on film, he thought. After a few minutes, he found himself moving like a machine, watching indifferently as his hands mechanically smashed the water. It mattered not in the least to him if Gary were filming. He had drifted nearly a mile downstream. It would be a terrible shot anyway, a pathetic speck thrashing in the distance…
Finally, the current eased. Hoover felt for the bottom with his toes. Nothing. He pushed his right leg down with both wooden arms and contacted the silt of the Alsek's bed. But he couldn't make his legs work; his knees were locked; his elbows wouldn't bend. What a shame to drown 10 feet from the bank. He started to laugh. Twenty minutes ago he thought Swimming to Save the Raft would be the action centerpiece of an award-winning movie.
He rolled over in what he was relieved to discover was three feet of water, and began to crawl toward the shore, nudging the deflated kit bag with his head.
He was across.
Numb all over, he kissed the ground. His hands were red, his feet purple. His whole body throbbed with cold. He had to move quickly to get the blood going. It was hard to think clearly, the stress of the passage compounded by the queasy feeling that he didn't have the faintest idea how to make a movie about anything that had happened since they'd left Haines Junction.
For two hours, he towed the Avon upstream along the crumbling bank and across a bunch of icy side streams. The paddles were in the raft. When he judged he was far enough upriver, he angled downstream toward Gary, who was dutifully filming the return of Roger Hummingbird.
"Why are you filming this?" Hoover said as he pulled up. He was about to chide Gary that they had to save film for extreme scenes only but thought better of it. The raft was the one thing they had in common.
"That's OK, Gary," he said. "We have too much film anyway."
They stayed a second night on the sandbar, hauling the Avon far up into a thicket of alder. They made a big fire and had a filling dinner. Life seemed good with the raft snugged up. Hoover kissed the ground again before zipping himself into the delicious warmth of his sleeping bag. The difficulty they'd surmounted had even buoyed his hopes for his film. Where was the adventure without setbacks? He vowed to renew the campaign in the morning. Gary lingered by the fire and slipped into the tent when Hoover was asleep.
The morning was calm. No wind, and as ever, a somber overcast. And some sober reflections in the wake of yesterday's mishap. They were in unforgiving country where few had gone; it was finally dawning how little they knew of what lay ahead.
"Let's take it slow today," Hoover said. "No coyote."
Gary agreed. But the river didn't care what they wanted. The river was bent on full coyote as it drove toward the ocean some 1,500 feet below. They were flung through the first of a series of rapids that in 1968 were just anonymous stretches of raving water. Now commercial guiding companies know them by name. Six miles below Lowell Glacier, where guidebooks now advise to go right, they went left around a large bedrock island and plunged into the maelstrom of Sam's Rapid. Two miles on, they smashed through a stretch of turbulent water that guides now call Erratic Rapid, after the giant rock that was trucked to the right bank by a glacier. And four and a half miles farther on lay a Class IV+ rapid now known as Lava North—one of the wooliest segments of the Alsek before Turnback Canyon.
The winds had kicked up; the raft was taking on water. It was about to rain.
"Let's make camp," Hoover said.
"OK," Gary said.
They pulled the Avon up the bank and secured it carefully. Hoover noticed Gary studying him in a way that suggested he had doubts about Hoover's command of their situation. Not especially hungry, they ate another dinner of baby bear and mashed potatoes. Neither lingered over after-dinner tea. The wind was increasing, the river roaring. They crawled into their sleeping bags and pulled the hoods tight to muffle the banshee howl of wind and water. Daunted by their circumstances, Hoover felt small and insignificant and unexpectedly responsible for the young friend sleeping beside him. It was just two of them, making a home for the night in a little red tent ringed by thousands of square miles of remorseless mountains and Pleistocene ice. Nobody, not even Roger Hummingbird, could ever be completely free on his own. He and Gary needed each other. They couldn't survive alone.

Deep thoughts about the inescapably social nature of the human condition helped him drift off; Hoover slept like a baby. Gary did not.
All night the wind built, drumming on the tent so loudly it drowned out the roar of the river. In the morning, they dragged the raft down to the water. They wore heavy hip-boots, the kind no one uses anymore—if you fall in, they fill with water, and you'll sink like a corpse in cement shoes.
The wind was so strong it lifted the raft aloft like a kite. Gary had to hold the raft down while Hoover ran back and forth loading the gear. They tied everything down in case the raft flipped. Knowing the ice water would soften the tubes, they pumped in air until the raft was rock-hard. They ran back to the alder to pee, knowing it would be too rough from now on to do so from the boat.
And so began their climactic day.
At first it was hard to make any headway with the wind against them. They had to yell to hear each other and were quickly soaked by wind-whipped spray. They crept forward until the grade of the Alsek steepened and they went careening forward through standing waves. By the time they realized they should get out and scout, it was too late, and they were engulfed in the churning maelstrom of Lava North, bashed by 10-foot waves and monster holes. They hunkered as low in the boat as they could, shifting manically from side to side to keep from capsizing as the Avon rocked and pitched from one perilous angle to the next. Spotting a beach, they dug for the shore and pulled out of the fray breathless, chests heaving. Neither of them said anything.
After a cold lunch of bear meat, they got back into the raft and plowed on grimly through maddened water. It occurred to Hoover he had been so coyote five days ago the only person who knew where they might be was Monty Alford. With every bend, it was as if they were being drawn deeper into a maze from which there was no escape.
They surged past the confluence of the Bates River on the left bank and farther downstream on the right a creek that drained the southern flank of Fisher Glacier. Alford had mentioned that some previous parties had bailed off the Alsek by hiking up the Bates Valley and out to the Haines Road. The channel narrowed as the Alsek cut looping right-angle turns through a V-shaped valley. The current seemed to be accelerating; there was no break in the waves. Maybe a mile ahead they could see the river funneling into a canyon below 3,000-foot granodiorite cliffs. Was this where the Tweedsmuir Glacier pinched the river into a raft-devouring gauntlet? Hoover felt the air getting warmer and suddenly remembered Alford mentioning that eddies of noticeably warmer air often flowed up through Turnback Canyon. Why hadn't they gotten out and scouted?
Turnback Canyon was actually some 20 miles downstream, but in their battered, precarious state it might have been one bend away. And now they were being drawn inexorably toward enormous rollers and what they were convinced was the point of no return.
"Paddle to shore," Hoover shouted.
"We're going to die!" Gary screamed. He was wild-eyed, paddling backward against the current.
"Paddle to shore!" Hoover shouted again.
They were stuck in the strongest part of the current. Gary was flailing at the water like a man off his trolley.
"We're going to die!" he screamed again, with tears in his eyes and panic in his voice. Hoover whipped his paddle out of the water and whacked Gary as hard as he could with the flat side of it. Stunned, Gary looked at Hoover in desperation. 
"I agree—we're going to die!" Hoover shouted. "So while we're waiting to die, why don't we try to paddle for shore?"
With new ferocity, Gary began to dig for the shore, ripping holes in the river. The raft was sideways to the current as it spun through the first of the big waves. They were paddling so hard they didn't notice the ice-cold water they were kneeling in.
It seemed they were making no progress, pinned mid-river with the canyon walls sliding past and the funnel looming, but finally they could feel the current slow a little. Hoover spotted a last small beach before a continuous line of cliffs began. As they slid past, he jammed his paddle into the riverbed, jumped out, grabbed the bow rope, braced his foot on a submerged rock, and held on as the full weight of the lumbering raft swung onto the line like a thousand-pound fish. Gary was panting and sobbing. Straining with all his might, Hoover dragged the raft against the current toward the beach until he reached an eddy running counter to the main flow and could tow it easily. He dragged it upriver and onto a steep embankment.
"Gary, we did it!" he shouted. "You were great!"
Gary, sitting with his head in his hands, still in tears and gasping for breath, didn't hear him. Hoover collapsed onto the rocky shore. He was exhausted. All this drama on the Alsek and what did he have to show for it? Nothing!
He got up and started to make camp. Their gear was still dry. Gary helped set up the tent, having regained his composure. He seemed unusually calm. He wasn't jerking his head around or mumbling.
After a while, he said, "Mike, I'm not going any farther."
"What if we just hiked down a little and scouted the next part? Just have a look?"
"You can go."
"We have lots of food and lots of time. We could just look around, explore a little."
"I'm not going," Gary said. "I'm hiking out. No more river anything. You can have the Avon and do whatever you want. I'm not going."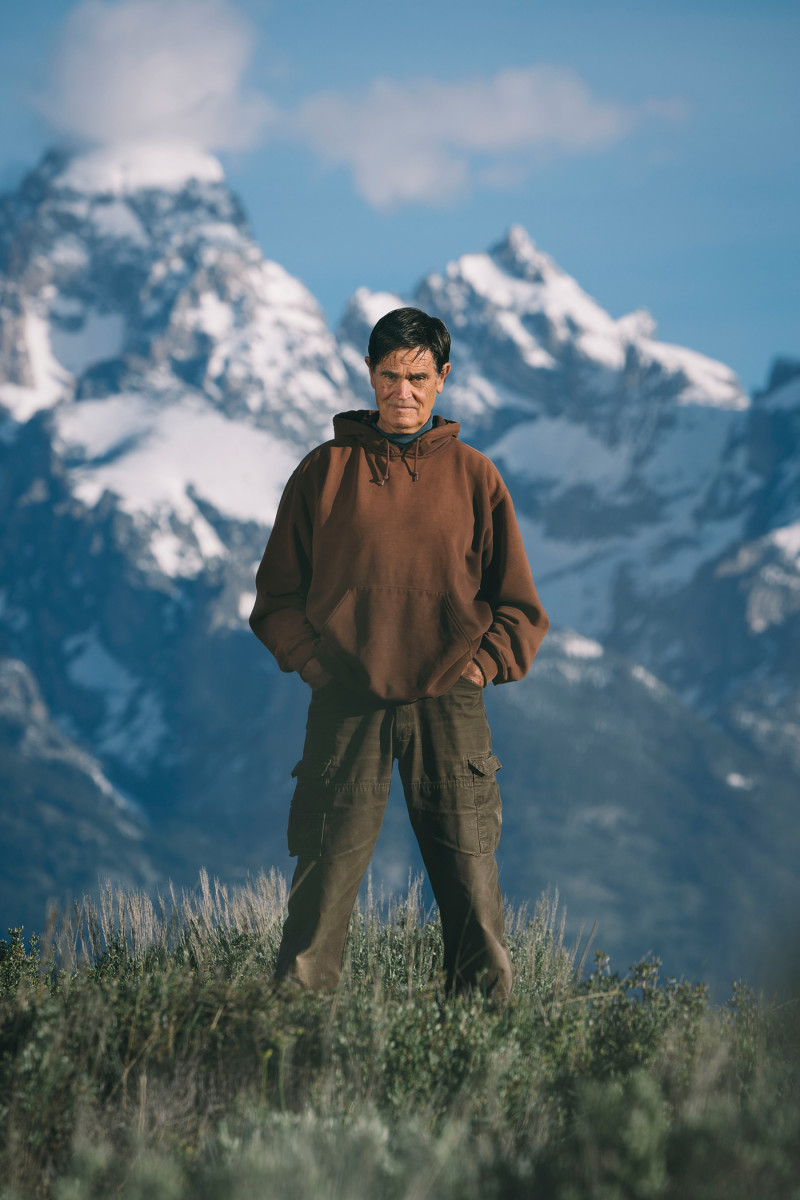 Whatever epic feats Roger Hummingbird might be capable of, running the Alsek alone was not one of them. The two men had another dinner of baby bear. The wind had died, but the river rumbled on. They crawled into their tent set uneasily on Salvation Beach. If it rained, if there was any kind of sun-struck day-melt upriver, the Alsek would rise and they'd be back in the drink.
"You're right, Gary—we'll hike out," Hoover said as they got into their sleeping bags. "But we still need to get across the river. We're on the right-hand side with all the glaciers."
They struck camp just after midnight. With so much to carry, they would have to ferry loads. They ditched the ax, the hip boots, the drybags, and what remained of the bear meat, which was beginning to spoil. They set out in predawn light, hiking with heavy packs along a 45-degree slope of stones the size of volleyballs.
The plan was to go upriver a few miles, pump up the Avon, cross, and find their way out via the Bates River valley. Gary ferried the 80-pound raft for a couple of miles, cached it, and returned to porter another load over the ankle-breaking rocks. He was moving nimbly. Hoover trudged behind, deep in gloom, his hopes for the film truly and finally dashed. He cursed the stones. The bank was so steep that he had to step into the river sometimes. He kept the waist belt of his pack unbuckled so he could shed it if he fell into the water. He steadied himself against the embankment with his left hand and carried his Winchester in his right. The rifle had gotten soaked, but he had cleaned it with bear fat. They'd need their guns if they were to eat anything over the next few days.
Brooding over the failure of his project, Hoover stumbled and pitched headfirst into the river. Instantly the current pulled him toward the funnel they feared was the start of Turnback Canyon.
He slipped one strap off his shoulder and freed his left arm, but he couldn't get his right arm clear. His right hand had a death grip on the Winchester. It was as if the hand had a mind of its own born of the hours it had invested scrubbing floors and chiseling gum off Coke machines at Lucky supermarket to earn the money to buy the rifle, the hours he had spent oiling and polishing the stock and calibrating the Leupold scope. Hoover could still touch the bottom, and he was a strong swimmer, but not with one arm, and not encumbered by a pack weighing nearly a hundred pounds. The current clutched him like some golem from the underworld. To get back to the bank, he had to slip the pack. To slip the pack, he had to free the arm; to free the arm, drop the gun; to drop the gun, unlock the hand. The choice was simple: his Winchester or his life. He ordered the hand to open. Let go of the goddamn gun! Slowly, one by one, the fingers unfurled and his most-prized possession slithered from his grasp into a river he now found himself despising.
God, he hated the Alsek. It was as if the river bore him some personal animus, determined to avenge the aggrieved spirit of the bear clan by confiscating the weapon that had killed the cub, or to make him pay for the hubris of presuming he could hum down its majestic course and flit away with an Oscar. The gun was gone. The movie was toast. Even the pride he took in self-sufficiency was punctured now that he had to depend on Gary to hunt up something for supper. And still it seemed nothing would appease the Alsek short of his drowned corpse sprawled on a ragged shingle.
He tumbled over twice, arms free but still tangled in the pack. As the final irony of his auteurship, it was not the Bolex but its waterproof box lashed to the frame of his pack that secured his future. It acted as a float and kept him from going under. After the somersaults, he was able to beach himself on the volleyball rocks 30 yards from where he'd fallen in.
And so they retraced their course, ferrying gear upriver, looking for a place to cross, unpacking and repacking the raft, inflating it as they came to side streams, deflating it when they'd gotten over. They hiked for miles upriver until they found a stretch where they could paddle to the other side. After that, Gary wanted nothing more to do with the Avon. Hoover rolled it up and cached it in an alder thicket, thinking someday he would come back and claim it, if it was still there.
They had only a little butter, a handful of potato flakes, and bouillon cubes. Gary shot two ground squirrels, which they cooked with the butter and bouillon. They were still famished.
The next morning, they reached the confluence of the Bates River. They figured they had 40 miles to the Haines Road, two or three long days skirting Bates and Mush lakes. But they were slowed to a crawl by thickets of alder. Gary was carrying his personal gear and his gun. Hoover had everything else—camera, tripod, tent, an aluminum pan, the butter, and bouillon cubes. It was brutal bushwhacking made worse by hunger. Gary shot a couple of tough small ducks called coots, which at dinner that night they mixed with the last of the butter and bouillon, and—a measure of their hunger—some moose droppings which helped thicken the stew and numb the pangs.
In the morning, Gary skipped ahead in search of game while Hoover plodded under the weight of the gear, constantly snagging his pack on alder branches. Sometimes he was five feet off the ground, clambering in the thickets like a sick orangutan. Gary, gone for hours, raced back, flush with news.
"I found a cabin with old cans of food!" He offered to carry Hoover's pack.
The cabin was run-down with a hole in one side, but it might as well have been the Ritz. The corrugated tin roof didn't leak. By the small tin-box stove was a pile of chopped wood, an ax, and five cans of what proved to be string beans and brown beans with bits of bacon. They ate everything in the cans as slowly as they could, not even bothering even to warm the contents up. They lit a fire in the stove, unfurled their sleeping bags on the wooden bunks, and retired. No wind, no droning river, no stones digging through the thin tent floor. Despite the feast, they still ached with hunger. But they were a day or two at most from the road, and the road meant food. As if to make up for how uncommunicative he'd been for most of the trip, Hoover gibbered on about how first-world people like he and Gary didn't know anything about the real, respiteless hunger that plagued millions of less privileged lives.
The gun was gone. The movie was toast. And it still seemed nothing would appease the Alsek short of his drowned corpse.
Gary grunted, too polite or too weary to tell Hoover to shut the fuck up. In the morning he shot two ducks. They toasted them over the fire. An overgrown trail took them past the lakes. Twenty miles more and they reached the Haines Road, where they found the Dezadeash Lodge, a log-cabin truck stop with a phone and a restaurant. In the kitchen cooking and laughing were two women who seemed to Hoover and Gary like nurturing angels of the hearth. There was no one else in the lodge. Their troubles were over. All the while on the river, Gary had carried a $50 bill in a pocket, and for three hours the two river warriors sat by the hearth of the laughing ladies, rafting from steaks to pancakes to pie.
Three years later, in August 1971, alone in a kayak, Walt Blackadar, a 49-year-old physician from Idaho, ran the whole length of the Alsek River, including the six hellish miles of Turnback Canyon. Of the descent, he wrote: "I want every other kayaker to read my words well. The Alsek is unpaddleable! I'm not coming back. Not for $50,000, not for all the tea in China."
Today, hundreds if not thousands of people have rafted the Alsek. Virtually all of them portage around Turnback Canyon, usually by helicopter. They pull out before the entrance of the canyon below a peak now officially known as Mount Blackadar. The river's major rapids have been named and charted, water flows have been gauged, campsites designated. On the southern flank of Lowell Glacier, there's a weather station, a webcam, and a time-lapse camera. And yet the Alsek, with its surging waters and swirling winds, its glaciers thunderously calving house-size icebergs, its scree slopes, sand dunes, cutbanks, cliffs, and rock gardens, its bears and wolverines and eagles, its tangled piles of gray driftwood and fields of purple vetch, is still a place that feels as wild as any on Earth.
As for Hoover, he came home from the Alsek with 90 seconds of footage, not even enough for a trailer. The formula he thought he'd found as a 25-year-old notably lacked a few steps. Eventually, he realized his ambitions. He went on to make more than a dozen documentaries, shoot war footage in Afghanistan, and work on numerous Hollywood productions. He won a bunch of Emmys. In 1984, he produced and directed a film about a hang-gliding boy that won the Oscar for best live-action short film.
Gary was not so fortunate. One fall day about a year after the Alsek, he went for a ride on his Triumph motorcycle in the Santa Monica Mountains. On a fire road he'd navigated many times, he lost control and crashed. The accident impaired his speech and confined him to a wheelchair. He has resided in a nursing facility for the last 50 years.
Hoover has not seen Gary since the accident—"Not visiting him is me being a coward," Hoover says. "It was easier to pretend I didn't have a part in Gary's decades of being locked in his memories with no other window."
He keeps up with Gary through his friend Robert Bredin. But when he looks back on the joys and tragedies in his life, Hoover sometimes finds himself thinking that summer on the Alsek, of those two giant stern-wheelers they saw half a century ago in Whitehorse, the Casca and the Whitehorse. Relics of a lost age. It is hard for him not to feel that he and Gary are relics of a lost age, too. All things pass, said Heraclitus, who knew his rivers. But there is an ache that lingers. Those magnificent hulks they saw sitting side by side on blocks are gone. A fire broke out one June morning in 1974 and the stern-wheelers burned to the ground. The Whitehorse Daily Star reported that hundreds of people stood on the banks of the Yukon and cried.
For access to exclusive gear videos, celebrity interviews, and more, subscribe on YouTube!