This story originally appeared in SURFER. Words by Todd Prodanovich.
It was about 9 p.m., two hours after Dane Reynolds' flight had landed at Lisbon Airport, when the immigration officials he'd been speaking with gave him the bad news: He was going to be detained for an indeterminate amount of time.
Reynolds had managed to misplace his passport between boarding his connecting flight from London and arriving at the Portuguese customs counter. Without that small, thoroughly stamped booklet, immigration wouldn't let him into Portugal. For the same reason, he also couldn't be sent back to London. The gears of immigration bureaucracy were at a standstill; therefore, so was Reynolds.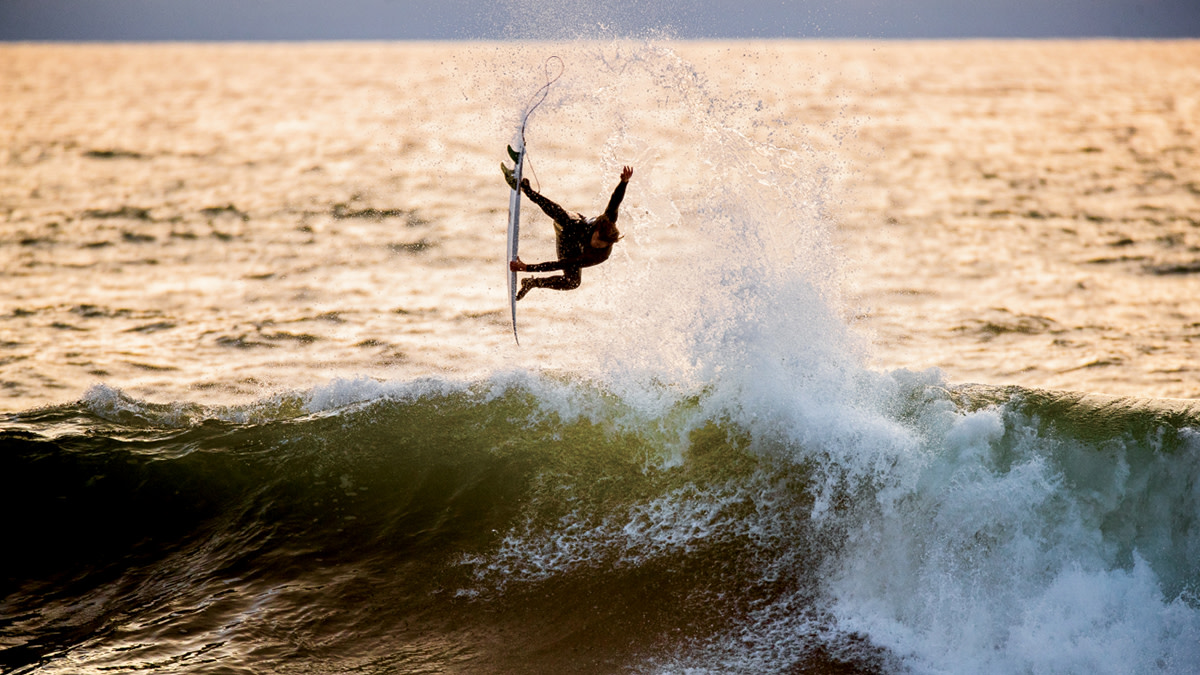 "Ummm … so where are we going?" Reynolds asked one of the men in a pressed navy-blue uniform. "Is there, like, a hotel or something here in the airport?"
The man burst into laughter. "Not exactly," he said.
He led Reynolds through a series of sterile, halogen-lit hallways to a group of holding cells. They allowed him to call his wife, Courtney, to let her know what was happening. Then the officials took Reynolds' backpack, phone and shoelaces and put him in a cell.
Up until that point, Reynolds hadn't been overly concerned about his predicament. He figured he'd either be released to the U.S. embassy
 in Lisbon or sent back to the United States, and either way it would be little more than an inconvenience. But the shoelace confiscation seemed ominous.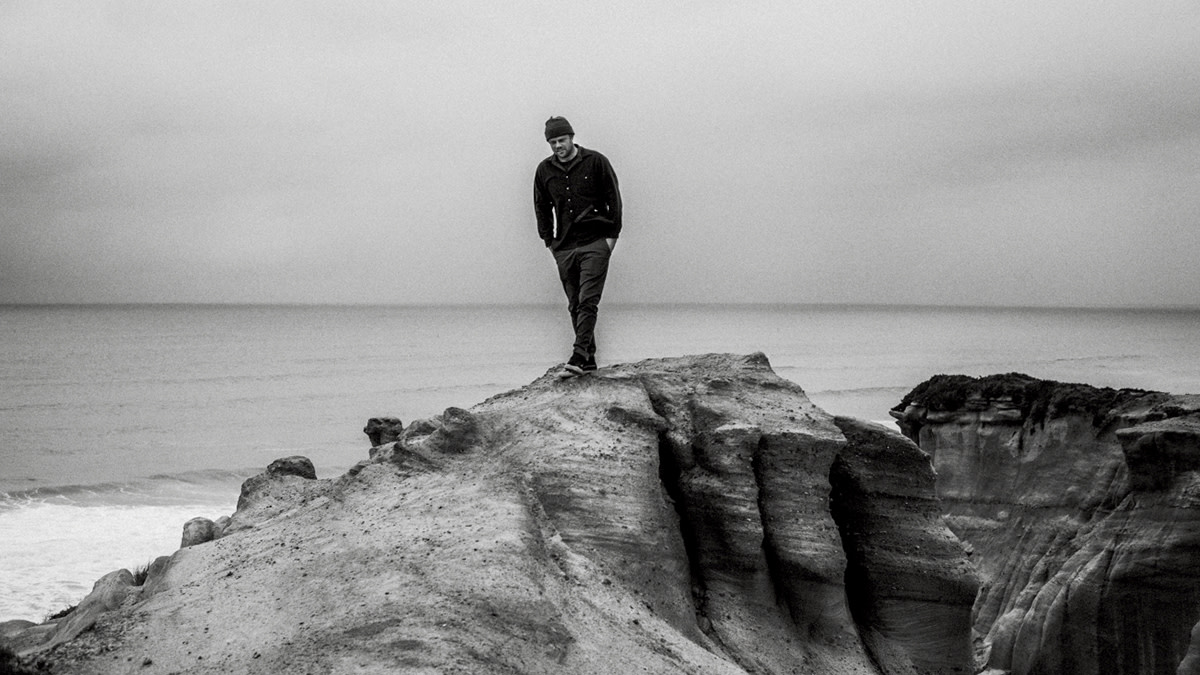 Reynolds knew it was common practice for guards to take your shoelaces in jail so that you can't try to hang yourself or strangle your cellmates, and he started wondering what the hell he'd gotten himself into. Should he be concerned with how tightly he could grip a bar of soap? Did he need to be initiated into an airport jail gang for protection? Would that require him to get some sort of facial tattoo, perhaps of the teardrop or spider-web variety?
Reynolds had a lot on his mind as he was led into the small cell, which quickly filled with roughly 30 other people despite the mere eight bunks lining the walls. But then again, he had a lot on his mind long before the immigration guards began unlacing his shoes.
He'd recently opened up about his struggles with paralyzing anxiety, as well as his public departure from longtime sponsor Quiksilver, in his film "Chapter 11." He'd turned down a substantial head-to-toe sponsorship with footwear company Vans in favor of sinking much of his own savings into a clothing brand called Former, which he and his friends were learning how to run on the fly. And he'd just found out that Courtney was pregnant again. With twins.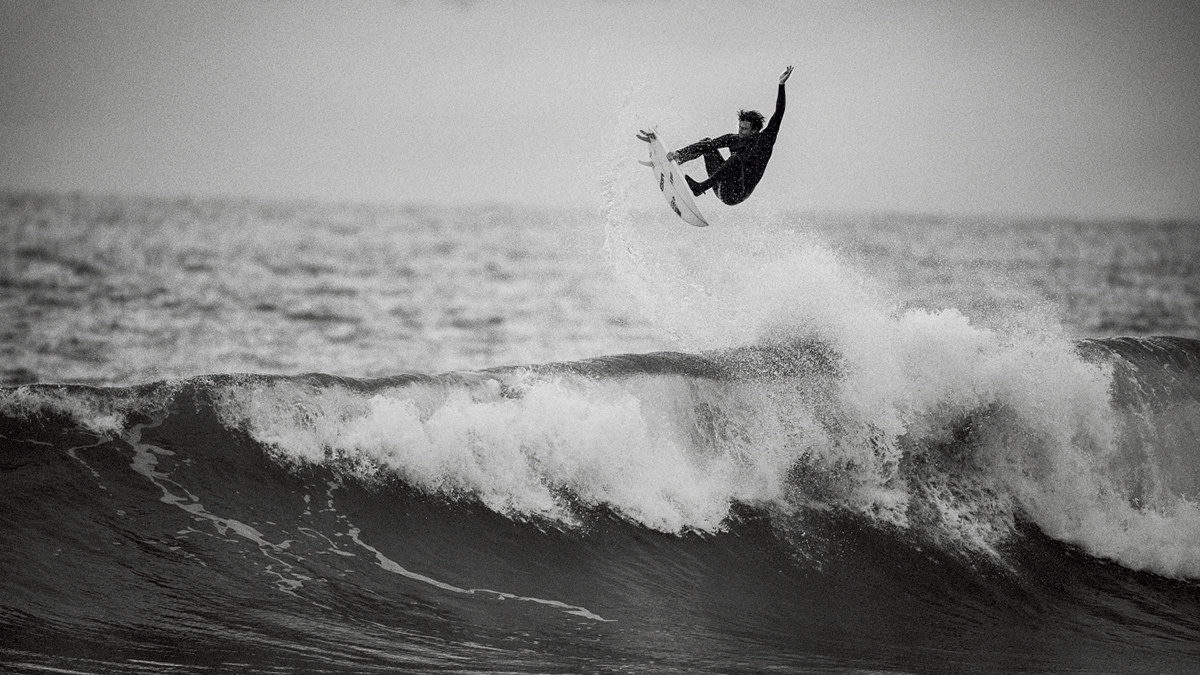 At 31 years old, Reynolds' life had become a whirlwind, and it seemed that things were starting to spin out of control. He had a lot to think about, but, on the bright side, he had plenty of time for reflection in the cell. So he grabbed a bunk, kicked up his feet and felt his eyes getting heavy as he stared at the ceiling. He'd made his bed. Now, it seemed, there was nothing left to do but sleep in it.
A month before Reynolds reached the Portuguese customs counter, I met him at California's Ventura Harbor on a gray winter morning. He pulled up in an all-black Ford Expedition, which still had that fresh showroom-floor sheen. It seemed like an odd set of wheels for a man who has spent the last decade cultivating a surfer-meets-'90s-record-store-employee image. After all, this was the same Dane Reynolds who famously drove a beater 1990 Volvo station wagon while banking millions in sponsorship dollars in the early 2010s.
"Kids, man," Reynolds said with some resignation. "It's purely utilitarian. You just need the space."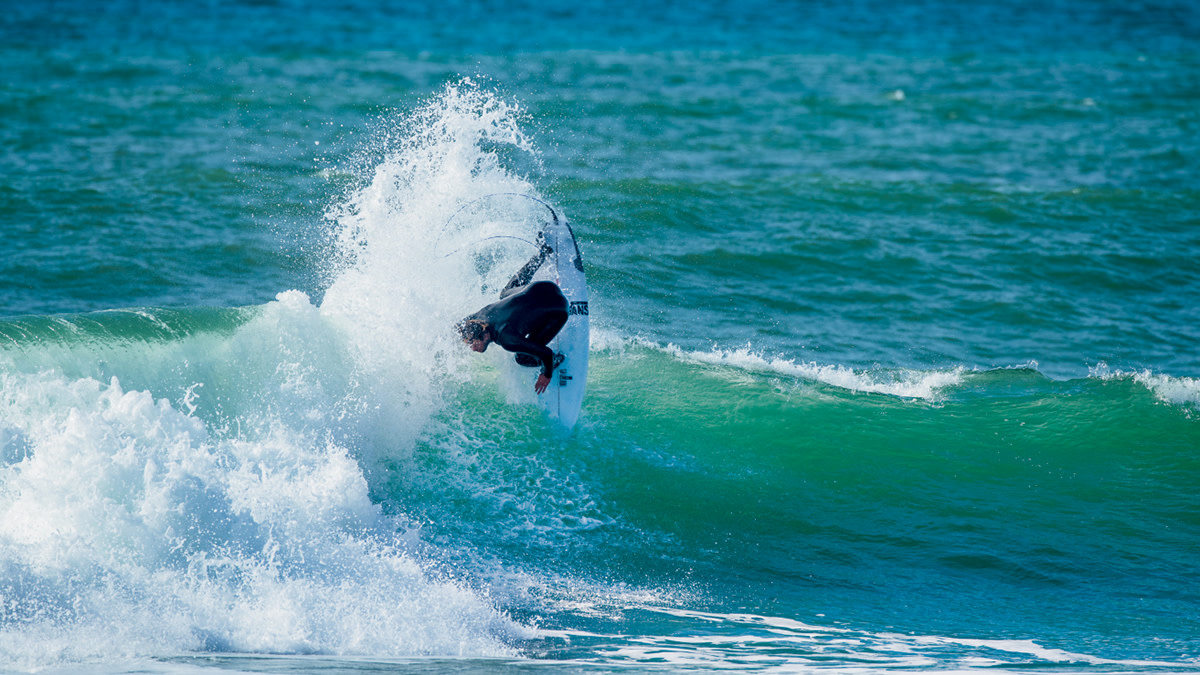 Reynolds took a sip of coffee and stood on his toes to get a better look at the lineup. He looked tastefully disheveled, wearing a black sweater with a striped collar popping out of the top, a shock of light-brown hair comically askew and a five-day shadow covering his jawline.
We walked through the lot onto a stretch of sand connecting two jetties. The wind was light and the swell was filling in, but the tide seemed all wrong. A shifty peak would hit a particular sandbar and open into a yawning barrel, but then the next wave breaking in the same place would go soft and turn into a crumbly reform.
I tried to remain optimistic, pointing out an open-faced section that had an inkling of potential. "Oh yeah?" Reynolds asked with a raised eyebrow. "I'm not gonna lie, this looks like total shit to me," he concluded with a laugh.
Reynolds has an interesting classification system he employs to describe waves. The upper end of the quality spectrum seems to consist of one word, "fun," while the lower end features a vast and colorful vocabulary to assess the nuances of lackluster surf, including "pretty average," "really bad," "just awful," "total shit," "heinous" and "absolutely horrendous."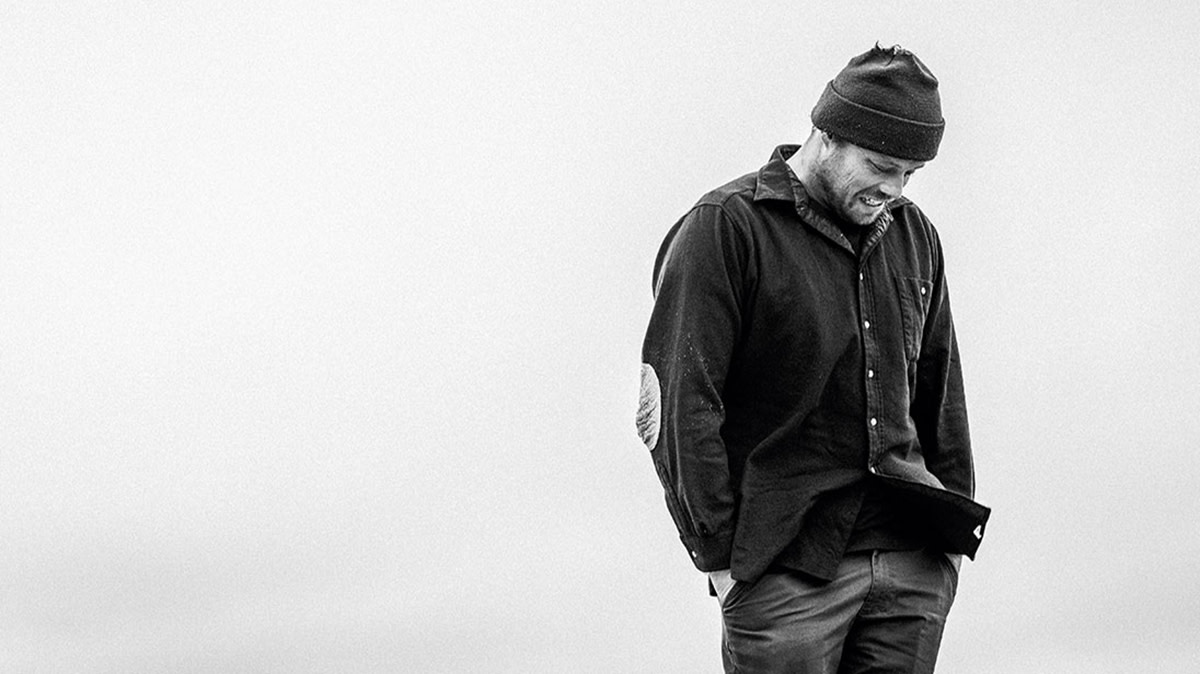 In conversation, Reynolds often uses similarly rich phrasing to describe anything from board designs to bands to famous surfers to books — topics about which he's both highly informed and extremely opinionated. But the worst judgment that he levies against a thing or person is "phony."
You could say that Reynolds is obsessed with the idea of authenticity, and that obsession has been the driving force that's elevated him from your typical aquatic athlete to a kind of surf-culture revolutionary, one with a fan base devoted enough to make Kool-Aid-serving cult leaders green with envy.
In an era when most professional surfers were happy to collect a paycheck and let their sponsors market them as they saw fit, Reynolds demanded to have a voice. In 2008 he started his own blog, Marine Layer Productions, with longtime friend and videographer Jason "Mini" Blanchard, and they put out raw edits that felt like the surf-video equivalent of Beat poems, with obscure titles like "sagres 4 ever," "somniliquy," and "sweet and tender hooligan."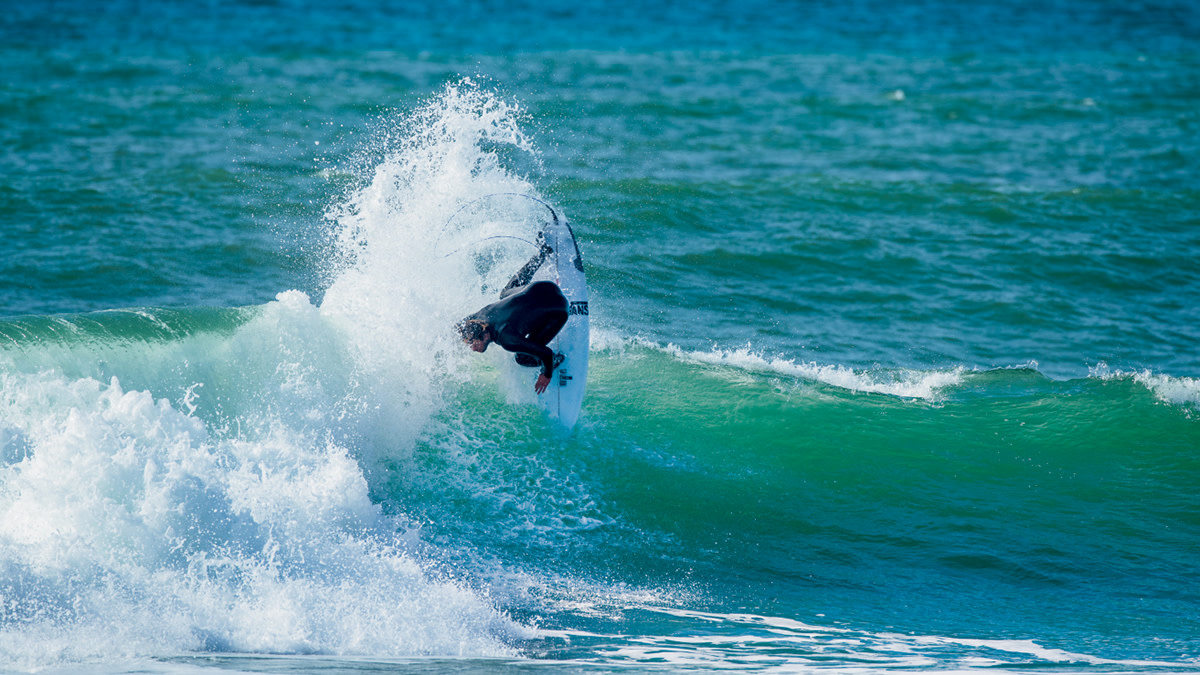 Reynolds also used the platform to rant against journalists who had misconstrued his words, or to clarify his perspective, like he did with his "Declaration of Independence," in which he explained his reasons for walking away from the World Tour in 2011 at the arguable peak of his powers. Any time he appeared on stage to accept a SURFER Poll award — his highest finish was No. 2 in 2010 and 2011 — he'd speak candidly about his perceived shortcomings as a surfer and the grim inner workings of surf brands mid-recession, all with a cynical wit.
Reynolds rarely missed an opportunity to poke fun at professional surfing, at himself, and even at the sponsors that paid him handsomely. And while his proclivity for direct, honest dialogue occasionally got him in hot water within the surf industry, that same candor endeared him to surf fans and fellow pros around the world.
"I think all freesurfers look up to Dane and what he's done," says close friend Craig Anderson. "Professional surfing was pretty conservative, but he paved the way for freesurfers to be themselves and not be afraid to have a personality within the sport. He was one of the first guys in our generation to try to get his sponsors to do things differently, in a more real way. He was always an amazing surfer, but he also had strong opinions and stuck by them."
Finish reading the rest of the story on SURFER.
More from SURFER
A Swell Worth Its Weight In Gold
For access to exclusive gear videos, celebrity interviews, and more, subscribe on YouTube!