Adventure
Inside the Minds of the World's Greatest Solo Adventurers
It's difficult to comprehend navigating a blistering Antarctic snowstorm without another living soul in sight. Or to journey into the unknown and make the first ascent of a rugged mountain in the Himalayas entirely alone. For many of us, a solo adventure of this nature is the sort of fear-inducing, sphincter-clenching, avoid-at-all-costs type situation.
Yet, there's a rare breed of explorers who are drawn to—and take pleasure in—these high stakes. While the physical challenge of their exploits, like rope-soloing a 1,000-foot rock wall in Afghanistan, is certainly daunting, it's perhaps the mental challenge of doing it alone that's even more formidable. After all, few of us really know how we'd react in a situation where the slightest err in judgement has life-altering, if not life-ending, repercussions.
To better understand what it is that appeals to the world's greatest solo adventurers, we caught up with a few of the most accomplished athletes. These are the psychological challenges they face on the reg, and how they've learned to overcome them.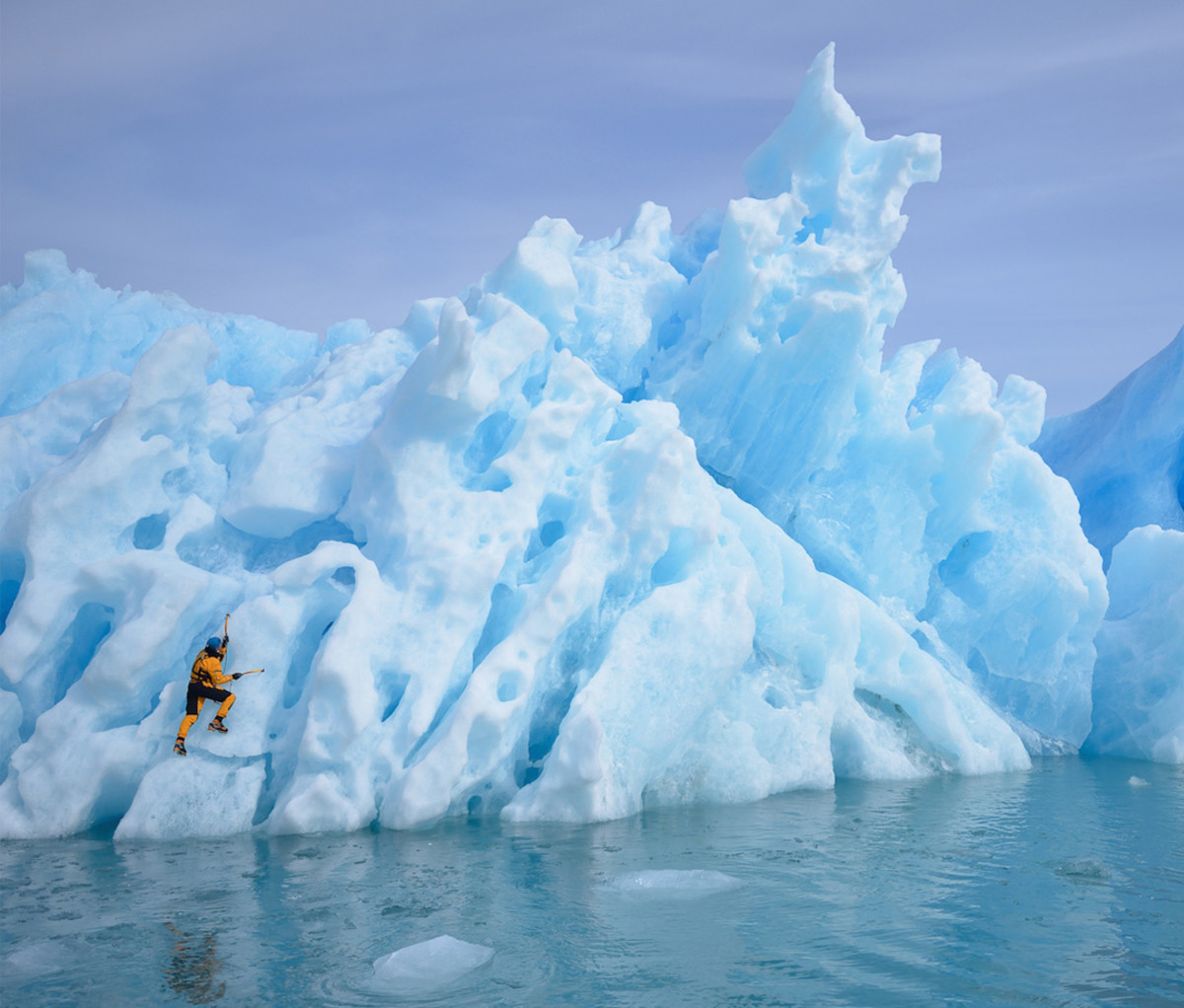 1. Mike Libecki
Mike Libecki is a rock climber-turned-explorer with established solo first ascents on all seven continents. Over the past 30 years, he's gone on 87 expeditions, nearly half of which have been alone, to such places as Afghanistan, Papua New Guinea, Baffin Island, Yemen, and Guyana.
For me, solo expeditions are about going to climb the biggest, steepest walls in the world that no one even knows about and doing first ascents. When you're up there, you're constantly living between the line of dangerous and too dangerous. You have the choice to make things 100% mathematically safe and if you get out of that zone, you'll die very quickly.
There's never a doubt in my mind about coming home alive, but there is fear. Fear is your friend because it makes you mindful. When you get really scared, that's a beautiful feeling. Not only is it exciting, but it really puts you in your zone to not make a mistake. It's the kind of situation where you should love it, be psyched about it, and can't get enough of it. If you're on a solo expedition and you have doubt, you should probably just go home.
When I'm out there, I have to make every decision for me, myself, and I. What I mean by that is I literally have a conscious vision of three people in my head where I triple check every knot, every move, every anchor, and everything else I'm doing. The biggest mental challenge is not losing your mindfulness and your focus, because one mistake on the side of a wall and you're dead.
You don't have partners to double-check anything, and there have been some pretty interesting close calls, like avoiding rock fall, getting caught in storms, high wind, and minus-60-degree weather. I've done a few solo expeditions to Afghanistan and have literally run to not get caught by some very interesting people who found out I was there. There's something about those expeditions alone that are incredibly addictive because it's such a mystery and, for me, mystery equals adventure. I call it OECD: Obsessive Expedition Climbing Disorder. It's these magical moments that I just have to get back to, and when you're on your own, that mystery is completely amplified. It really leaves me like, "Holy fuck! I need this in my life." It's a beautiful thing.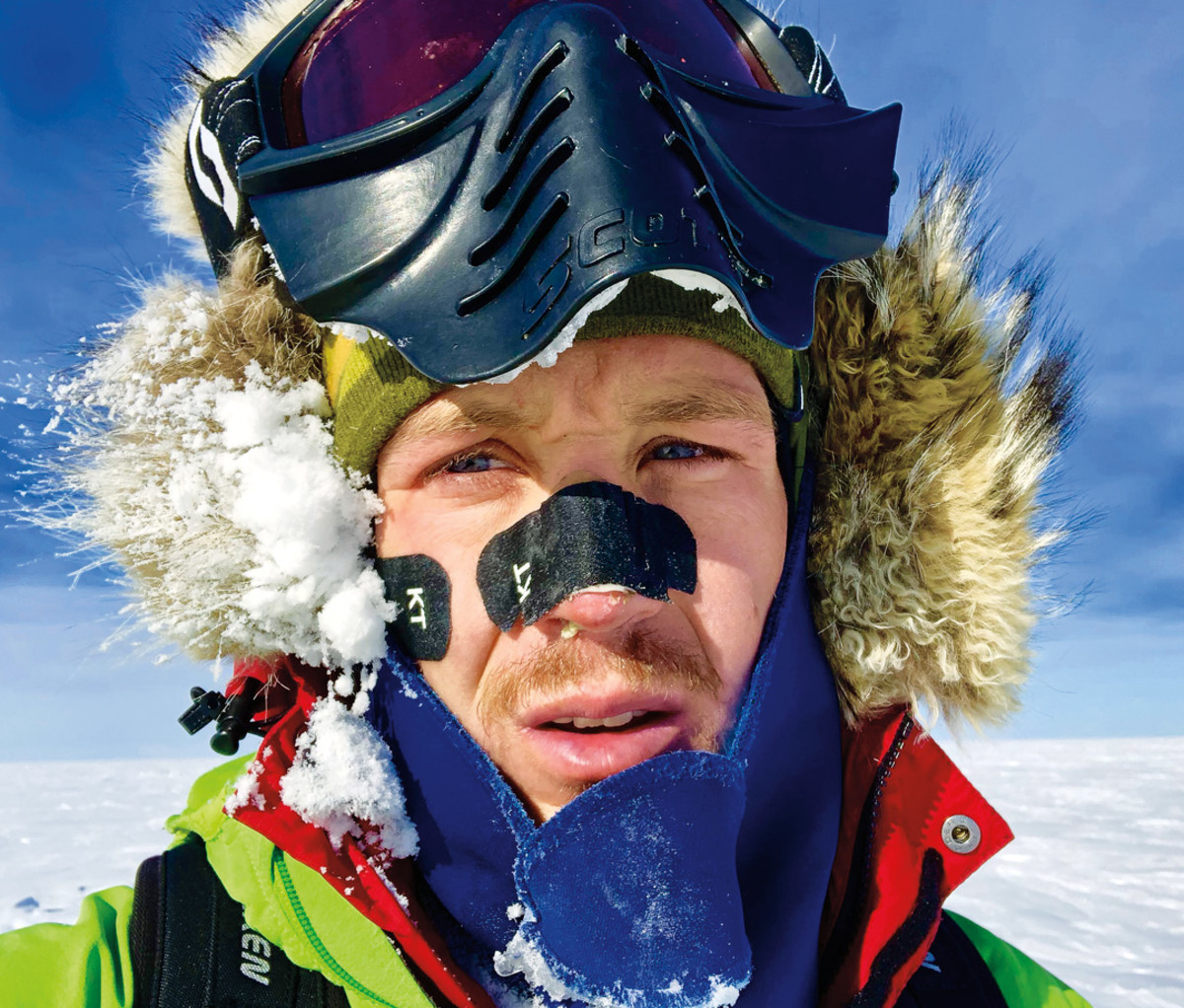 2. Colin O'Brady
Colin O'Brady is a professional endurance athlete and adventurer who holds the speed record for the Explorer's Grand Slam, reaching the North Pole, South Pole, and highest peak on each continent, in 139 days. In 2018, he completed a 932-mile solo and unsupported journey across Antarctica in 54 days.
Being alone for 54 days, in probably the most isolated part of the entire world, poses a lot of challenges, to say the least. Something I've done a lot of in my life is meditation, specifically, Vipassana meditation. The way you get into it is to go on a 10-day silent meditation retreat with no reading, no writing, no eye contact. I went to that about 8 or 9 years ago for the first time, having never meditated a minute in my life and essentially spent 10 days in total isolation.
That was my first foray into journeying deep into my mind. Of course, 54 days in Antarctica is like doing the most extreme silent meditation retreat of all time. The way I like to describe it, both the silent meditation as well as the Antarctica expedition, is that when you're alone in your own thoughts for that long, it's like a party and you're inviting all the angels and demons in your mind to it. I've found lots of euphoric moments, moments reflecting on interesting memories in my life that I hadn't thought about in a long time, lucid dreams, deep-flow states, and a profound calm that I would have a hard time finding in day-to-day life with its typical distractions. But I've also found some of the darkest edges of my own psyche. Moments of deep fear, anxiety, exhaustion, and doubt. All of those typical negative self-talks that we have. In a long solo expedition, you need an ability to look those dark edges straight in the face and overcome them. It's really a focus on shifting that mindset toward the positive, as well as observing some of those negative emotions more objectively. I've learned a lot of that through my meditation practice
At the end of my trip, and particularly the last few days, I tapped into these really deep, meditative flow states and, ultimately, I covered 77 miles in a continuous 32-hour final push to complete the project. I equate getting to that place in my mind by not just putting a Band-Aid over the fear, but actually going to the root cause of a lot of those fears. When those fear loops would come up in my brain, I was actually letting myself go there. Not in a way that was crippling, but it was almost like, "Okay, you're afraid right now. Let's think about that. Let's feel that. There's a lot of doubt coming up. Why is that there? Is that a logical fear, or is that just your mind playing tricks on you?" When I allowed myself to go there with some of these fears, I was able to dissipate them and say to myself, "Yes, that's a logical fear. You could die out here, but how do we overcome that? Execute properly. Stay focused. Be dialed in."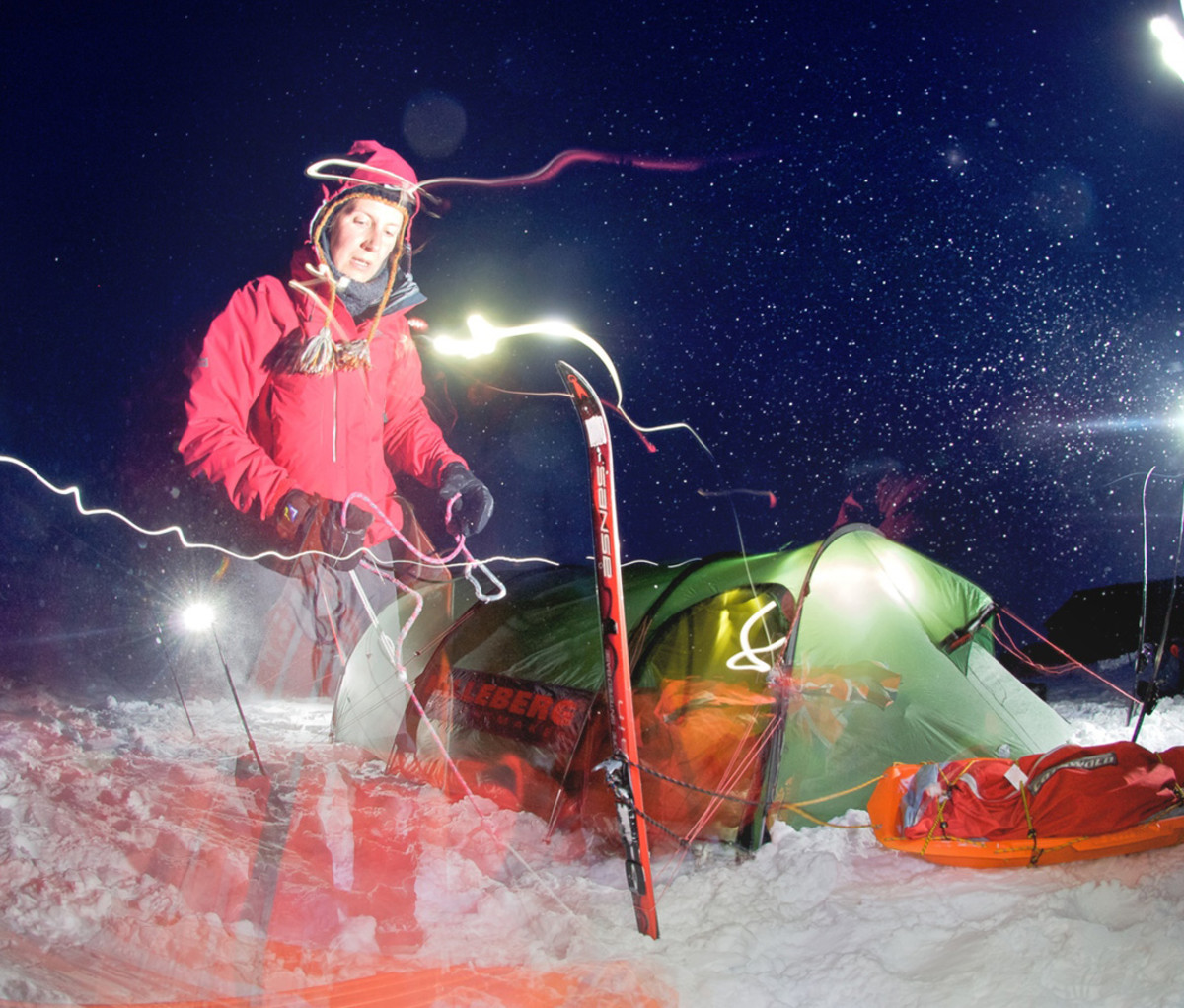 3. Felicity Aston
Felicity Aston is a British polar explorer, expedition leader, and former Antarctic scientist. In 2012, she became the first woman to ski alone across Antarctica as she journeyed 1,084 miles over 59 days, earning a place in the Guinness Book of World Records.
I thought I had prepared really well. Then in the first few seconds of my expedition, certainly the first few days, I realized that I hadn't prepared at all for the psychological challenges of being alone in that particular environment. The thing about Antarctica is that it's very otherworldly. It's absolutely huge and it's completely empty. When you get away from the coast, there's no life at all. You're not going to come across birds or penguins. It does strange things when you're in that environment day after day, week after week. You feel as if there's no existence apart from right where you are. That sounds odd to say, but very quickly you start to doubt things you remember.
When I was skiing into this white landscape, the majority of days were pretty shocking, weather-wise. A real, proper Antarctic whiteout is almost blinding. You have no sense of up or down. You have no sense of scale. No contrast, shape, or form of any kind. When you're staring into that nothingness—and this is not over a matter of hours, but over a matter of days, or occasionally it would be a week or more—your brain isn't getting any data. You're not really hearing anything other than the sound of wind in your hood, which is like white noise. You're not smelling anything. You're not speaking. There's just no data at all and your brain starts to fill in the gaps with past experiences. It starts to show you what it thinks you should be seeing. It was probably day 30-something of my expedition when I started to have little hallucinations. I would occasionally hear my name being called, for example. I knew there was no one there, but I would hear a voice calling me. When things like that start happening you think, "Okay, this is a bit concerning." But what can you do? You just sort of carry on. You're a bit sleep deprived, you've been on your own for a while, and you're dealing with a level of fear that goes up and down. The fear never goes away, but some days it's more prevalent than others.
One of the big differences I've found between traveling with a team and traveling by myself is that by myself there was constantly a voice of temptation on my shoulder that I had to find the energy to defeat. Every moment of every day, there'd be a voice saying, "You can pitch your tent now. You can call it a day now. Just get in the warmth for a few hours." It was always tempting me to take the easy option and do things that I knew weren't good ideas. Overriding that voice of temptation took a lot of energy. It was exhausting and yet, when you're out there with a team, that voice just isn't there. That was one of the biggest differences going alone.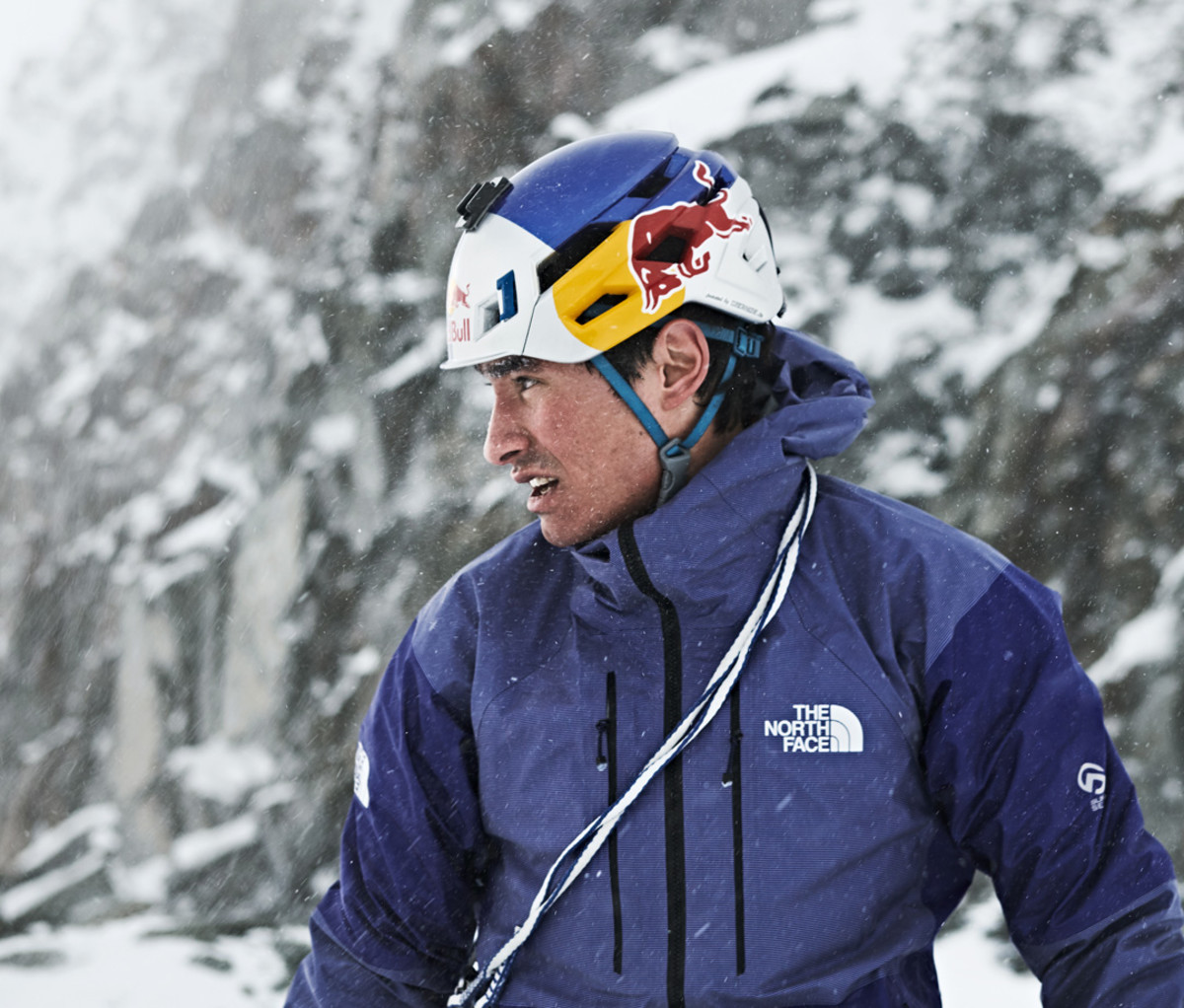 4. David Lama
David Lama is an Austrian rock climber and alpinist. In 2015, he and his partner, Conrad Anker, made an unsuccessful attempt to claim the first ascent of Lunag Ri, a 22,660-foot mountain in the Himalayas. On a second bid the following year, Anker suffered a heart attack. After descending, he was airlifted to Kathmandu and survived. In 2018, Lama returned to Lunag Ri, alone.
Mental preparation starts with asking yourself if you want to do it, if it feels right, and if it feels possible. I sometimes get the impression that it's hard for people to understand how simple the process of it all is. In the end, it comes down to your confidence and knowing that it's worth it because it's a dream of yours. That was the case with Lunag Ri.
After attempting the climb twice with Conrad, and then his heart attack, I felt the need to finish the project for the two of us. I had the realization that I didn't want to bring a new partner onto that climb because I started with Conrad and I felt confident that I could do it. It just seemed like the most beautiful way to finish it since Conrad wasn't there.
Going by yourself, you digest information more intensely. For example, on the third day of the climb, I got up and saw a big, full moon high above Shishapangma, across the Tibetan Plateau, and it was this really beautiful image, but other than that I don't have many beautiful memories of my surroundings. The focus was solely on the information that I needed to get up and back down. It's not like you don't see the sunrises and sunsets, but there are few moments when you can take them in and process them.
That same day was when things became kind of difficult from a mental aspect. I had breakfast at 5 a.m. and the moment I finished it, I threw it all back up. I knew I had to get out of the tent, nevertheless, because I didn't want to lose time. Half an hour after I started climbing, I couldn't feel my toes. I was really worried at one point that they would get such severe frostbite that I would lose them. There was a moment when I thought maybe I pushed things too far, and that feeling usually means you're already too late to make it any better. It would have taken me a day to get off the mountain and it was just going to be two or three more hours to the summit. So that's when I made a decision and knew I'd have to live with the consequences. I went for the summit and up there I saw the sun for the very first time that day. I stayed up there for a couple minutes, then started my descent. And I still have all of my toes!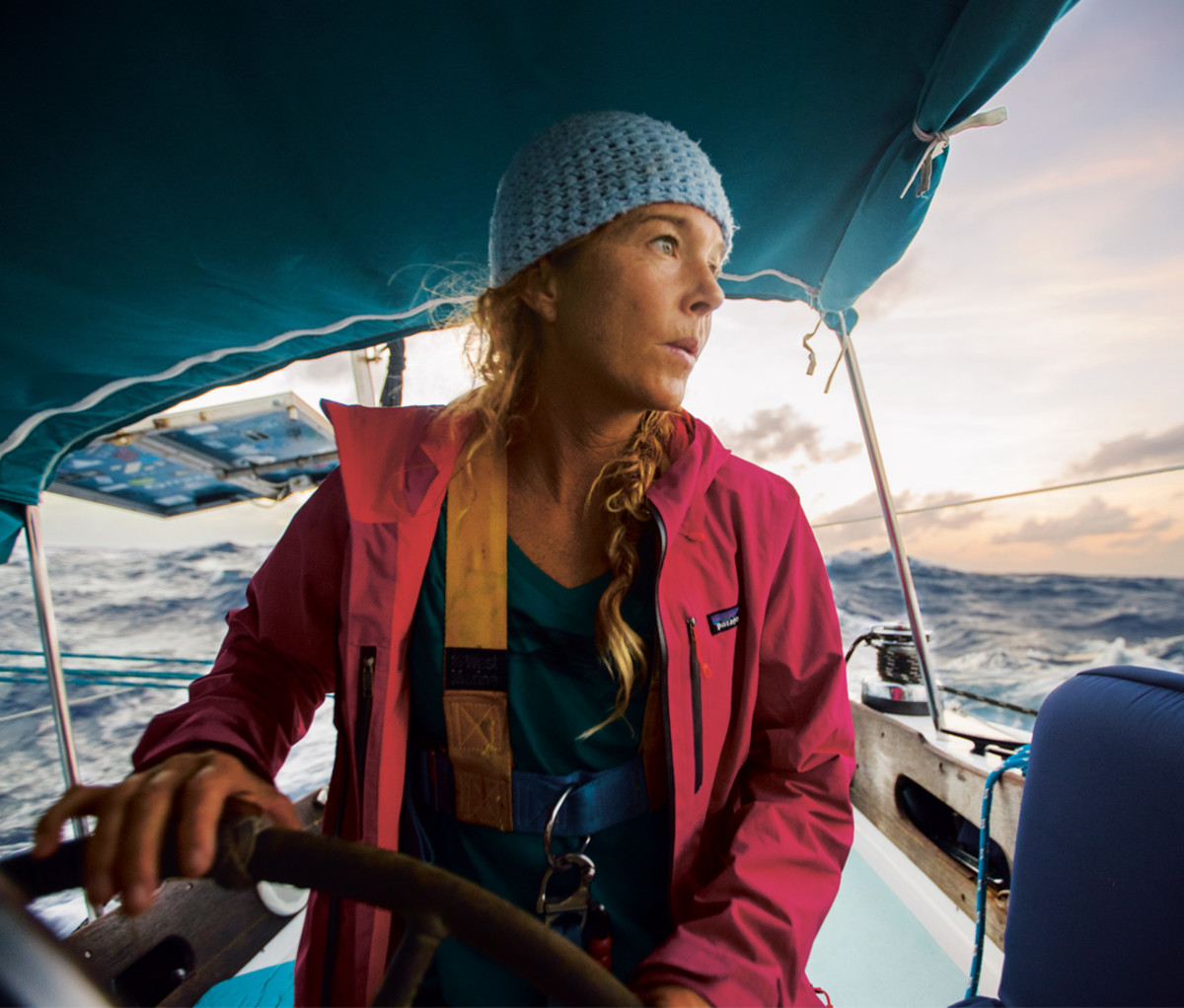 5. Captain Liz Clark
Captain Liz Clark is a surfer, sailor, and environmentalist. In 2006, she set sail from California, sailing south to Central America and into the Pacific aboard her 40-foot sailboat, Swell. Since then, she has surpassed over 20,000 nautical miles, more than half of which she completed solo.
My biggest voyaging fear is the power and unpredictability of the ocean, which I can't say I've overcome. I've learned to manage with thorough preparation and knowledge of my boat, doing my best to have reliable weather information, and, over time, developing my own kind of spirituality or relationship with the unknown that helps me have faith that everything will work out (especially if I'm living in my truth and listening to my gut).
I've faced my share of adversities out there—scary storms, lightning, mechanical failures, a mysterious leak in the boat that took 3 haul-outs and a year and a half to fix, and being a minority and a woman in foreign places. I've learned that adversities are like springboards for personal evolution if you're able to search for the positive in the situation, practice your virtues, and let go of trying to control everything. For me, it's been about changing my attitude toward hardship. That's what has made it possible to endure discomfort, disappointment, hard manual work, not knowing where my next paycheck will come from, and long, dark nights sailing upwind.
That doesn't mean I never get overwhelmed—I do! I've just learned to let that come, then let it go, buck up, and deal with whatever I have to do. Being alone out there was really scary at first—not only because I had to handle everything on my own, but because I had all this time to think about the parts of myself that I didn't like. Once I started doing the work of slaying those inner dragons – dealing with past traumas, observing my unhealthy patterns, learning my emotional triggers – I felt more love for myself, which made being alone much more enjoyable.
I do it to experience the beauty of remote ocean wildernesses. To find fun, uncrowded surf. To live on my own terms, lessen my impact on my beloved Earth, taste true freedom. To open my mind by meeting new people and learning how others live. To search for truths about life and our great mysterious universe!
For access to exclusive gear videos, celebrity interviews, and more, subscribe on YouTube!