A group of international women ambassadors have a mission…
They're hoping to empower women across the globe through skateboarding, specifically on longboards.
The Longboard Girls Crew is made up of women from different countries, including the U.S., Spain, India and Poland.
RELATED: New skateboarding video showcases natural beauty of Norway
Longboarding is more popular in some countries than others, which 20-year-old Kunjika Singh, of India, hopes to change.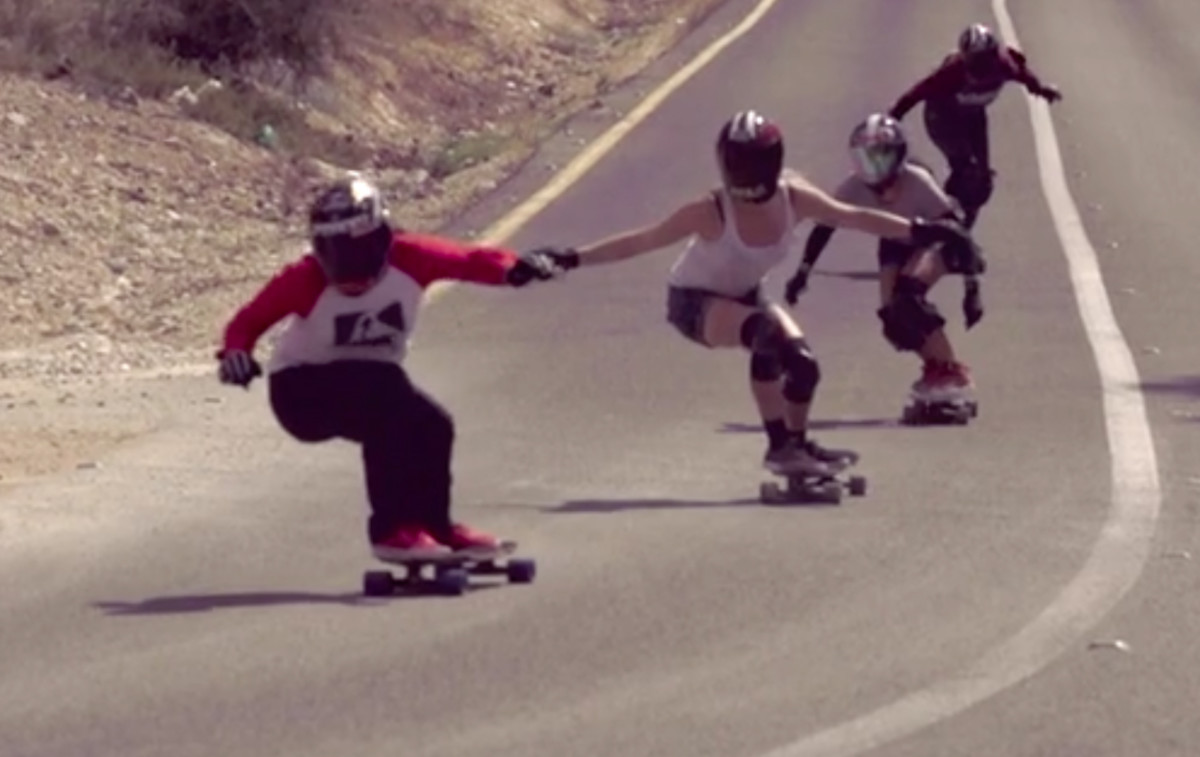 "Although skateboarding still has a great scene around Mumbai and a few other cities, longboarding isn't too prevalent," Singh told Mumbai newspaper MiD DAY. "There aren't any girl teams in India as hardly any girls practice it here."
Longboarding involves going downhill at really fast speeds, which requires smooth roads not frequented by cars.
On Saturday, part of the crew is converging in Mumbai for the premiere of Open, a documentary that follows 14 longboarders through Jerusalem. In 2013, the skaters traveled to Israel and explored the country via longboards.
As part of the premiere, some members are hosting workshops that introduce women to the sport and teach them technique.
More from GrindTV
Vancouver proposes glowing rainbow-colored bike path
BASE jumping icon arrested following fatal jump in Georgia
3 April Fools' Day action sports stories we wish were real
For access to exclusive gear videos, celebrity interviews, and more, subscribe on YouTube!