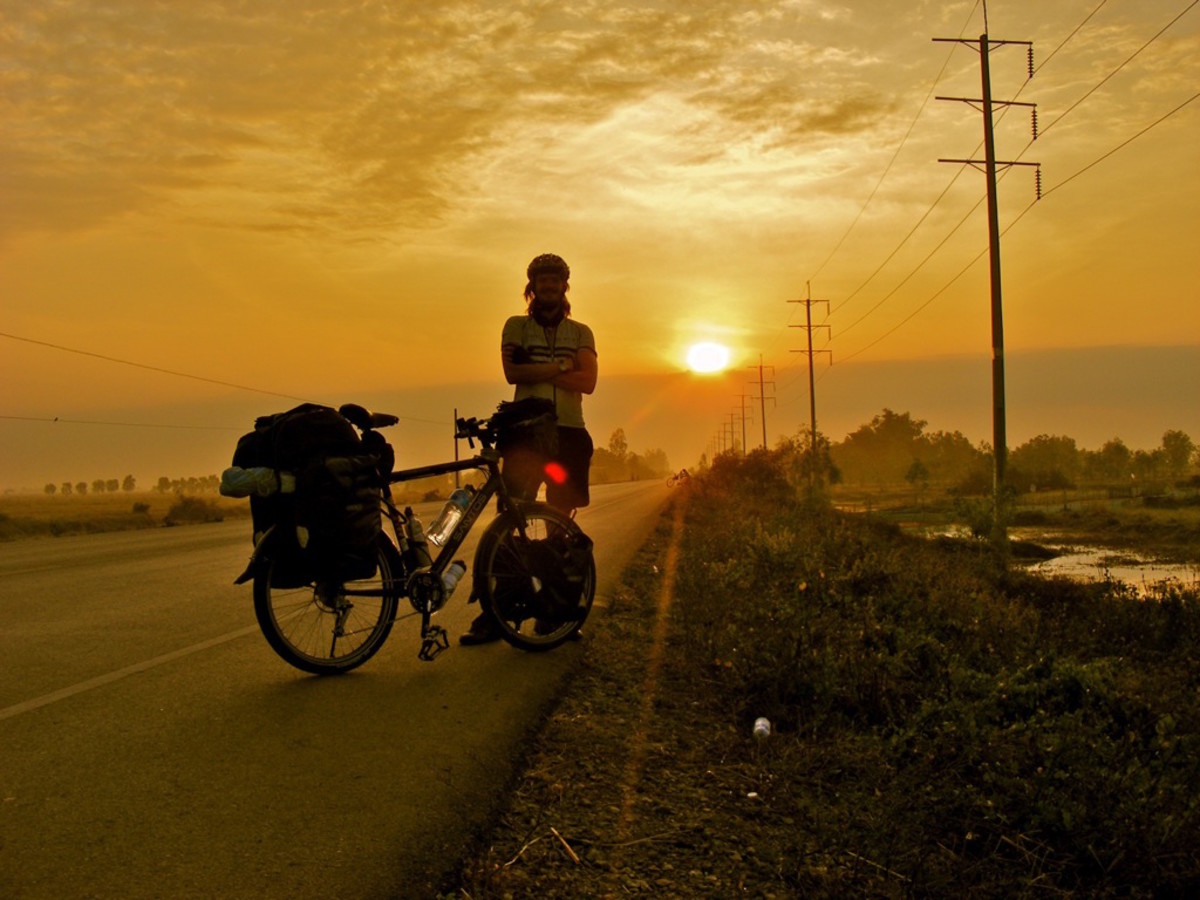 Northern Ireland-born filmmaker
Leon McCarron
finally put the six-month, 6,000-mile bike trip from New York to the Mexico border that inspired a life of adventure on paper in his memoir,
The Road Headed West
, which recently debuted in the U.S.
"I'd done a few shorter cycling journeys in high school and college, but I wanted something really inexpensive. I knew I only had about $5,000 for upwards of a year," McCarron, now 29, told GrindTV about the decision to make the 2010 solo cross-country trek.
"I chose the bike because I didn't want to go as fast as a car or as slow as a walk. I wanted something that would leave me quite vulnerable so I had a more intensive experience."
For many years I'd read stories of great journeys across the North American continent — Lewis and Clark, Steinbeck, Kerouac. All started east and struck out west, hoping to discover themselves as much as anything else. These adventures were the spark that lit my own fire of wanderlust, the writings fanning the flame. Now I was finally setting off on my own humble quest — a far cry from the heroes of old, but about as noble as I was likely to manage.
For quick-access inspiration on the road, I had scrawled a passage of Walt Whitman's "Song of the Open Road" onto a piece of paper that was now wedged into the bar-bag of my bicycle:
"Henceforth I ask not good-fortune, I myself am good-fortune.
"Henceforth I whimper no more, postpone no more.
"I myself am good-fortune."
That seemed like a good line to focus on. I manoeuvred my heavily loaded bike into the lift and took it down to the lobby — a 6-foot-square cubicle of cheap blue tiles that opened out to the stairwell and front door. Next I brought down my trailer, full of the belongings that would constitute my life for the next few months. A mandolin case and a plastic bag full of books were strapped haphazardly to the top, emphasising just how overpacked and underprepared I was. — Excerpted with permission from The Road Headed West: A 6,000-Mile Cycling Odyssey through North America, by Leon McCarron. Copyright 2015, Skyhorse Publishing, Inc.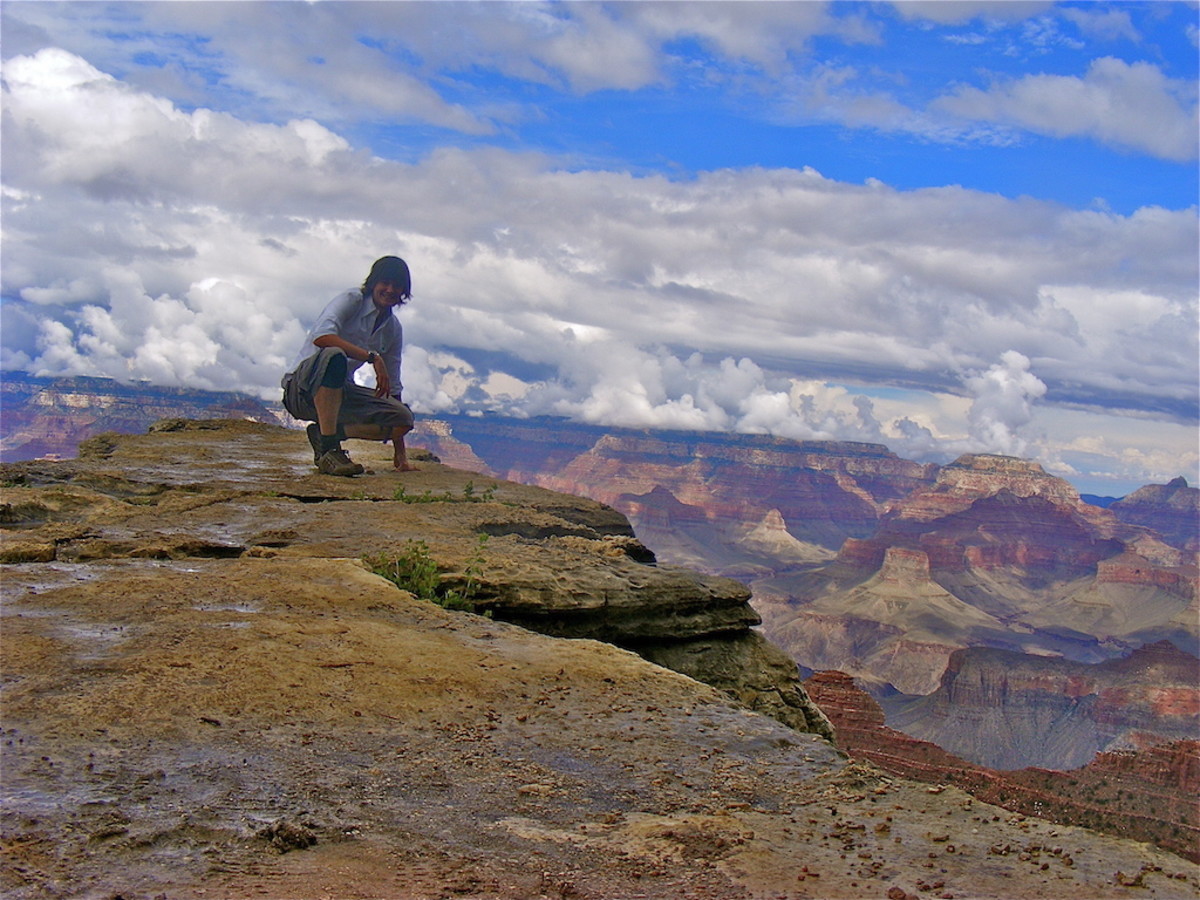 While McCarron spent more on a bike from Holland that he knew would last, for all the other stuff, he went on the cheap, securing items like a $5 raincoat off eBay and other secondhand outfits. "It was pretty rubbish stuff," he says.
But what the bike trip taught McCarron was that life isn't about stuff anyway. It is about experiences. And McCarron recorded many, from a bear visiting his tent to the sheer terror of riding in traffic, from first seeing the plains turn to mountains to poignant glimpses of humanity, which far outweighed the negatives he experienced on American roads.
"The major thing is the U.S. is just such a wonderful place, with people who went out of their way for me, like this guy Mike from a tiny town in Michigan," McCarron says. "At my lowest point, he took me in for a couple of days, fed me and took me around. I'm pretty sure I met all 1,000 people in the town, twice. It was my first experience with small-town America. It just restores your faith in humanity."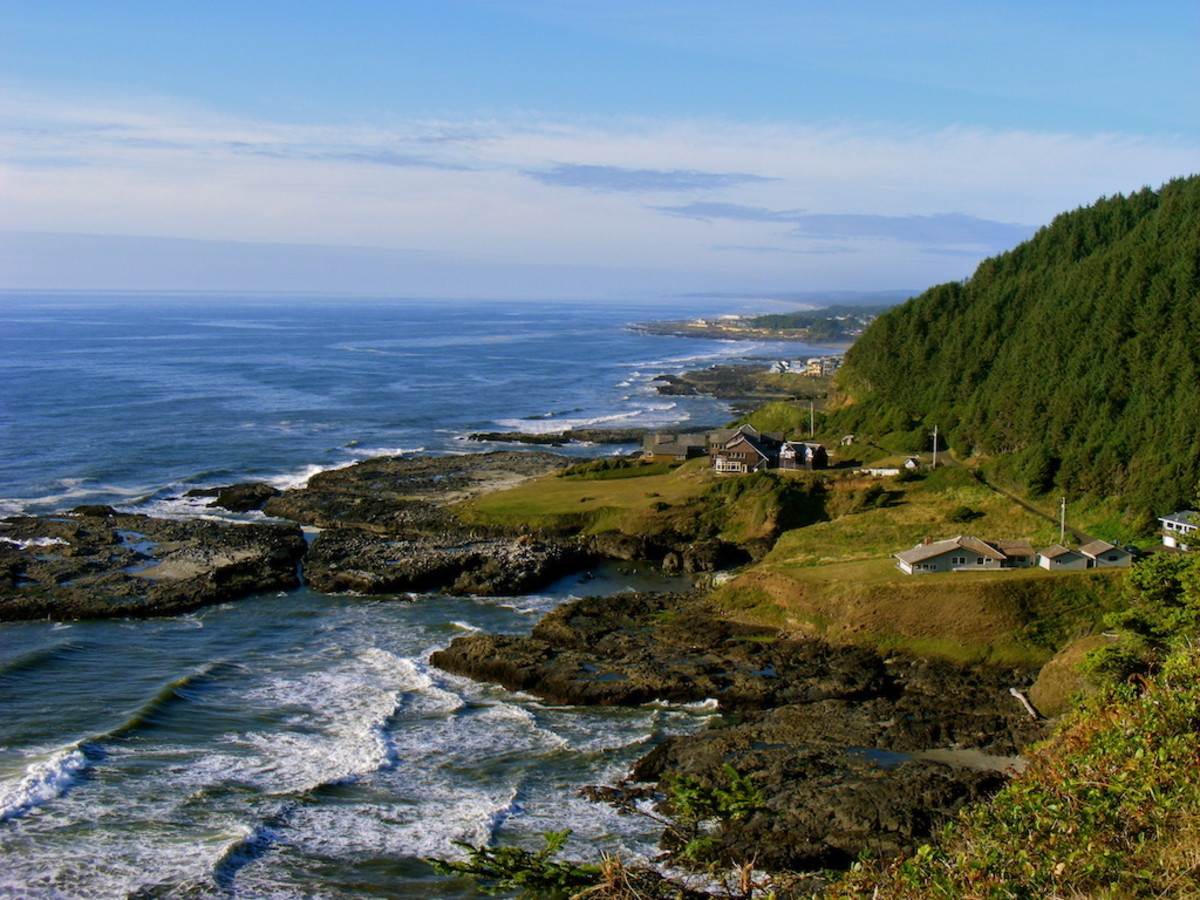 McCarron's first cycling adventure was so transformative that he couldn't help but share the wisdom he'd gleaned on his journey. "I didn't want to do it for other people. I thought it was a selfish rite-of-passage thing, but once I started, I really enjoyed writing about it," he says.
"I learned the only thing I was passionate about was sharing these stories, so I started to make a living from adventure."
In the last five years, McCarron's impressive back-to-back adventures have taken him 1,000 miles across the Empty Quarter desert in Oman and the United Arab Emirates, to following the Santa Cruz River across Argentina, inspired by the European exploration of the river, to walking the length of China.
More from GrindTV
Tony Hawk and Ben Harper get musicians to sign skateboards for charity
5 delicious snack options for trail carnivores (that aren't old jerky)
Beers and belays: Climbing Colorado's Front Range
For access to exclusive gear videos, celebrity interviews, and more, subscribe on YouTube!