If you tuned into the Burton U.S. Open of Snowboarding on Thursday, you might have noticed a unique sight: Louie Vito, a two-time X Games gold medalist, riding the halfpipe on a snowboard without a major brand logo plastered on its underside. In years past, that piece of prime advertising real estate would have surely carried the logo of a board sponsor, but now, as detailed in a new report by The New York Times, with declining sales in the snowboard industry, many riders are finding themselves without, fighting to make a living.
The report details how, for just more than five years in a row, the snowboard industry has been consistently losing participants. While in 2010-2011 snowboarding participation peaked with 8.2 million participants, those numbers decreased continually over the following years, increasing only slightly to 7.7 million riders last season.
As the amount of participants decreased, massive brands like Nike and Quiksilver (which has declared bankruptcy) have felt the decline in their pockets and have been forced to cut riders from their rosters. This has left snowboarders like Vito and Iouri "iPod" Podladtchikov, the reigning Olympic gold medalist in snowboard halfpipe, without board sponsors.
"It's gotten really challenging," Podladtchikov's agent, Circe Wallace, told The New York Times. "We've got one-percenters in snowboarding, and then everyone else fighting for amateur dollars."
RELATED: 6 things we learned at the 2016 Burton U.S. Open of Snowboarding
The decline of snowboarding isn't exactly breaking news. A 2015 report by the Associated Press noted that participation in snowboarding dropped 28 percent from 2003 to 2013, according to the National Sporting Goods Association. Also, as noted by both The New York Times and the Denver Post, as snowboarding has declined, skiing has grown in popularity, adding more than a million participants over the past five years.
Experts say there are multiple causes for the decline.
For one, the outlaw appeal of snowboarding that existed in the early days of the sport has long since faded away, and freeskiing has co-opted much of snowboarding's style. Beyond that, variable snowfall totals in recent years and the decline of traditional retail models (Sports Authority just filed for Chapter 11 protection from bankruptcy) have hurt sales, ultimately affecting the industry's ability to support its athletes.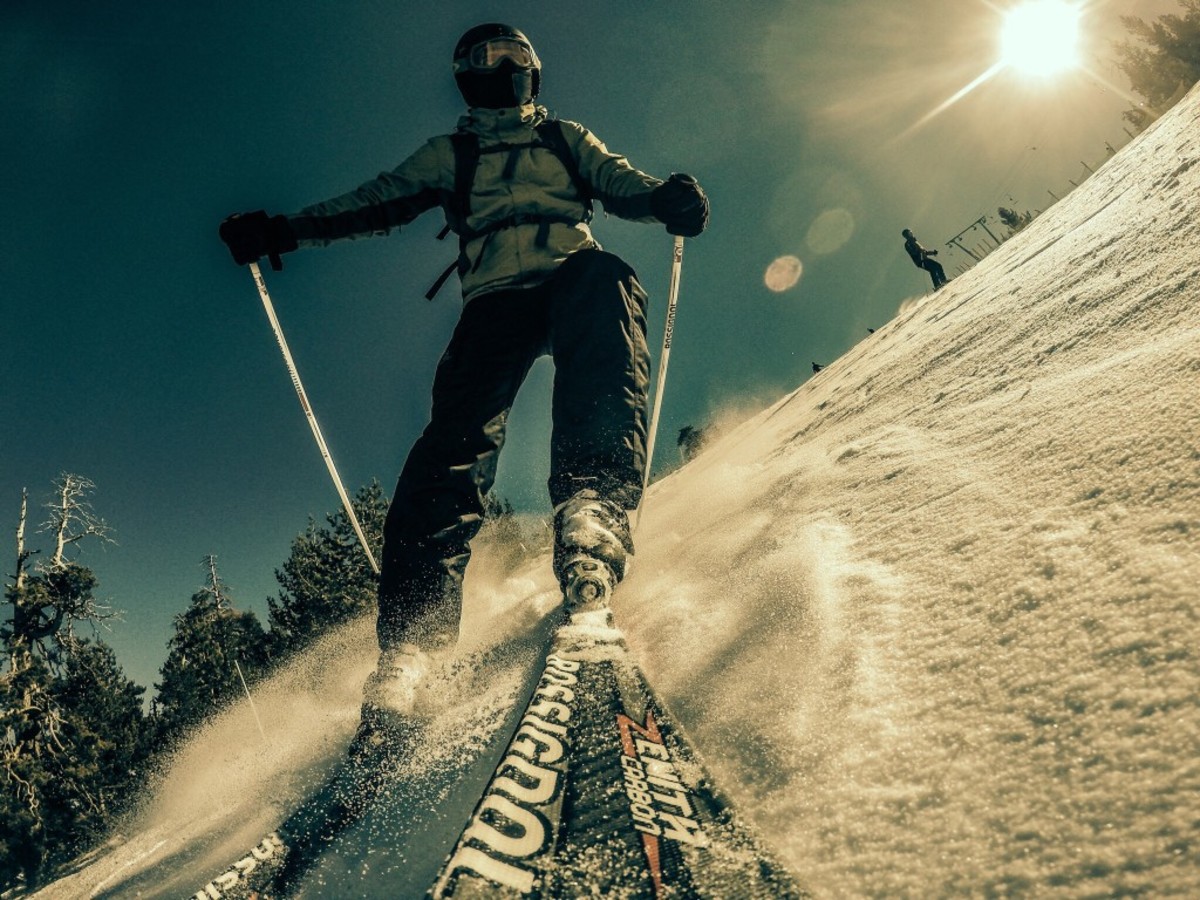 And with its biggest events, the X Games and the Olympics, typically taking place well past the peak buying season for winter sports, snowboarding can often times fail to transform the hype that comes with big moments in competition (like Chloe Kim continuing to dominate women's snowboarding at such a young age) into actual sales increases.
"We've never been a win-on-Sunday, sell-on-Monday phenomenon," Pat Bridges, the creative director at SNOWBOARDER, told the Times.
"A few bad winters and Nike pulling out meant a lot of good riders without a boot sponsor and an outerwear sponsor," Louie Vito told The New York Times, referring to Nike's decision two years ago to drop out of the snowboarding business.
Vito, who was sponsored by Nike, summarized the situation many other riders found themselves in.
"It was a problem," he told the Times.
More from GrindTV
3 adventure books to read when you're not adventuring
Here's why you probably don't stray from your tried-and-true gear brands
7 of the best places to see the Milky Way
For access to exclusive gear videos, celebrity interviews, and more, subscribe on YouTube!