Imagine coming into contact with a 16-foot long great white shark that weighs almost 3,500 pounds.
Despite being in surprisingly small back bays, cruising through surf breaks and coming precariously close to humanity, no one has seen the famed shark Mary Lee for five years (at least not that was reported or recorded).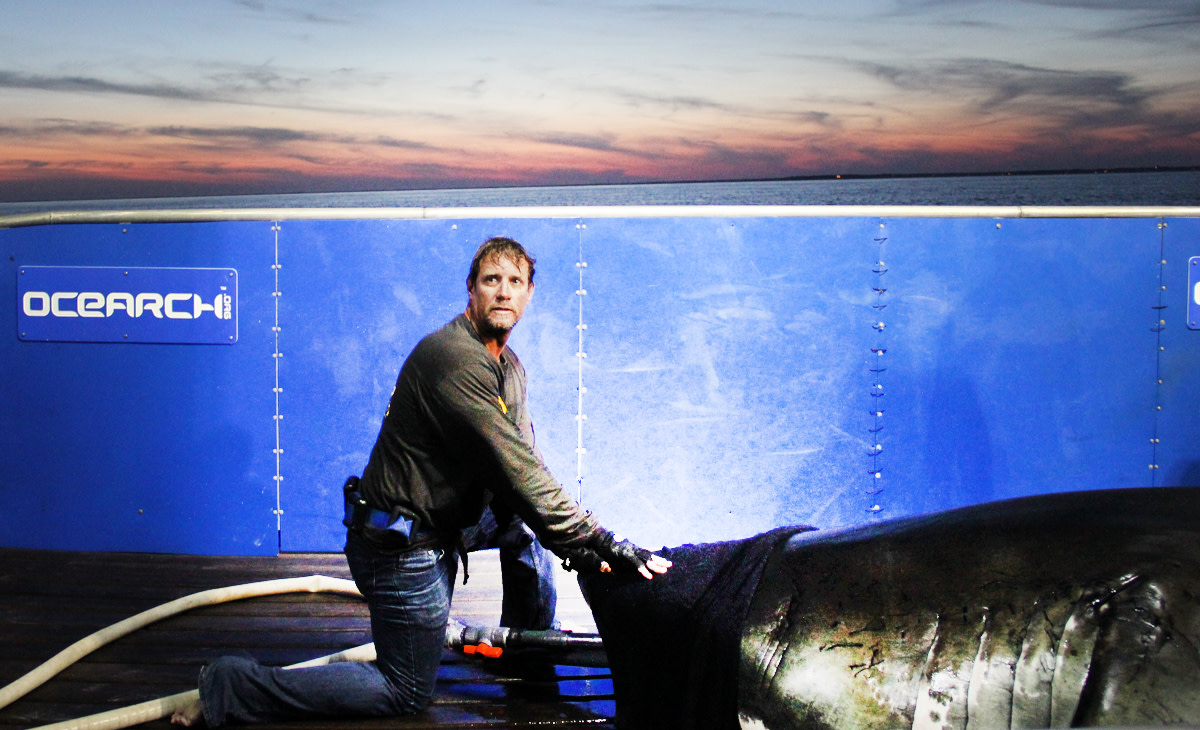 Yet, Mary Lee has arguably become the most famous shark of all time. The mature female apex predator was tagged by the shark wranglers and data collectors of OCEARCH off the coast of Cape Cod in September of 2012. For the next five years, OCEARCH recorded her swimming some 40,000 miles, exploring way up Albemarle Sound in North Carolina, enjoying the beaches of Jacksonville, Florida, and possibly sneaking into New Jersey's Barnegat Bay, setting off pings that were tracked and recorded by GPS.
And in that time she managed to rack up 129,000 followers on Twitter – which, for reference, is about twice that of @WhoisJOB, but not quite @AlanaRBlachard territory.
And one year ago this past weekend, on June 17, 2017, she pinged just off the coast of Long Beach Island, New Jersey. But that was it. That was the last word from Mary Lee.
So what happened to this matriarch of the sea? Her fans want to know.
"I don't believe anything has happened to Mary Lee," OCEARCH Founding Chairman and Expedition Leader Chris Fischer told Adventure Sports Network. "Her five-year battery has just ran out."
That's the battery on the device that Mary Lee had tagged to her dorsal fin. Without a battery, it can no longer send a signal.
But while Mary Lee may never be heard from again, Fischer feels she was invaluable in his work and changing the perception around great white sharks.
"A 4,000-pound shark can shift the tone around white sharks from fear to fascination," he explains. "And she led me to believe that the white sharks are giving birth off the south shore of Long Island in May and June each year. After her trip there, we moved the ship to that area and tagged young sharks, identifying that area as a potential birthing site and definitely where our baby white sharks spend the first part of their lives."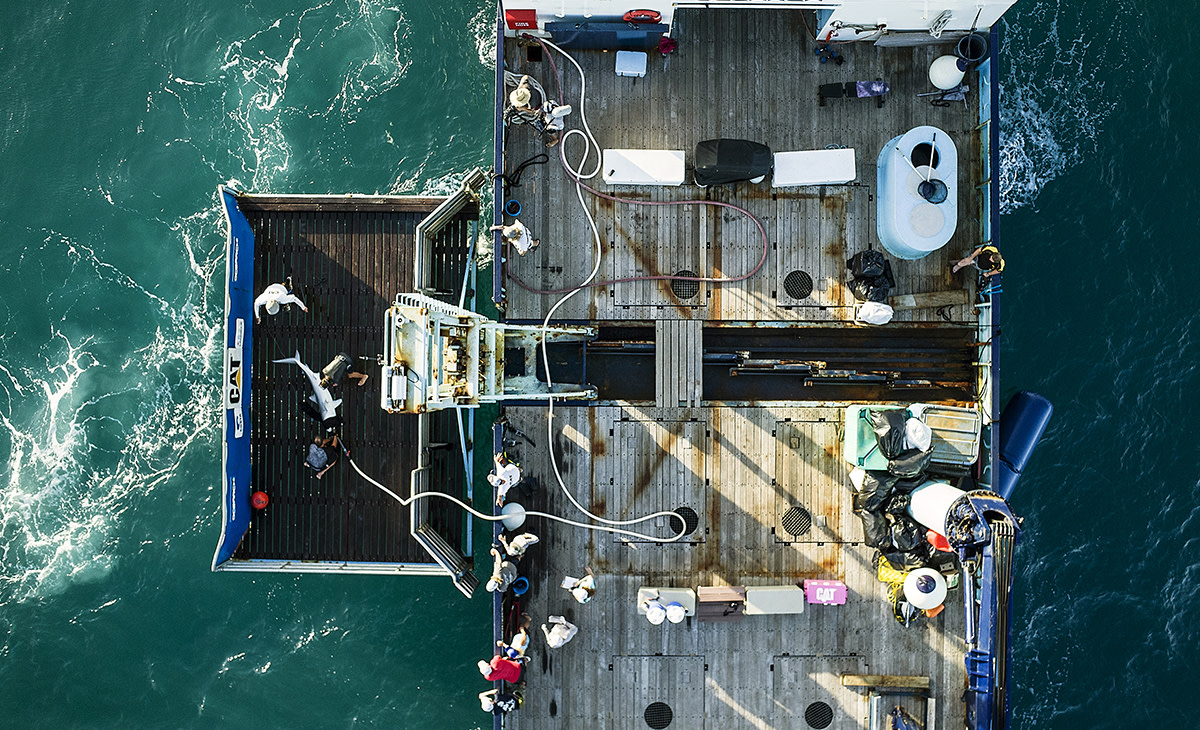 A smaller great white named Hilton has pinged off the Carolina Coast recently, but not nearly in as interesting spots at Mary Lee.
Much of OCEARCH's mission was to raise awareness for white sharks in order to protect the species. While some scientists questioned their methods, no one can deny that OCEARCH did a top notch marketing and branding job with Mary Lee.
"She is the most famous and significant real shark in history. She has help the entire East Coast of the US understand that as these big sharks go, the entire ocean system goes," Fischer explains. He has worked to spread the message that healthy numbers of apex predators keep all species in balance.
"Lots of big sharks mean lots of fish sandwiches for our grandkids. No big sharks equals no fish sandwiches in the future," Fischer continues. "She has finally gotten that part of the world to fall in love with white sharks like our big cats, wolves, etc. She has undone what Jaws did."
If Mary Lee were ever caught or photographed, Fischer feels she would be easy to identify because of the tag and a notch in her dorsal fin.
OCEARCH is currently engaged in Expedition Gulf Stream from Florida to North Carolina. They're not only tagging sharks on this mission but incorporating oceanography in studies of diverse marine creatures of the North Atlantic.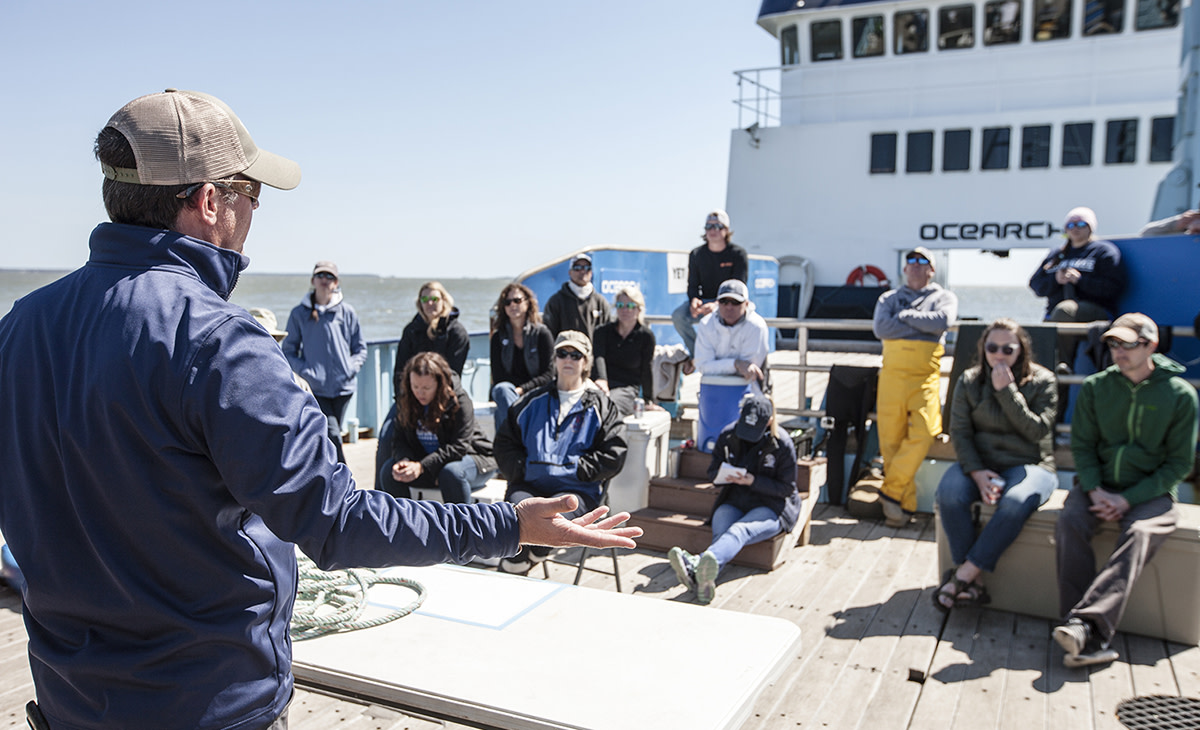 Since there is nothing to indicate that Mary Lee is anything but healthy and happy, it stands to reason that Mary Lee is again off the coast of the Mid Atlantic this time of year. She is possibly following the same bunker pods as recreational striped bass fisherman, or lingering just outside the lineup of Ocean City, Maryland, Manasquan Inlet, or Montauk … and not bothering anyone.
"She's named after my mother. We all wish her a long and abundant life. As my mom says,'We hope she is having more and more 'grand sharks' for years to come,'" Fischer tells ASN.
For access to exclusive gear videos, celebrity interviews, and more, subscribe on YouTube!