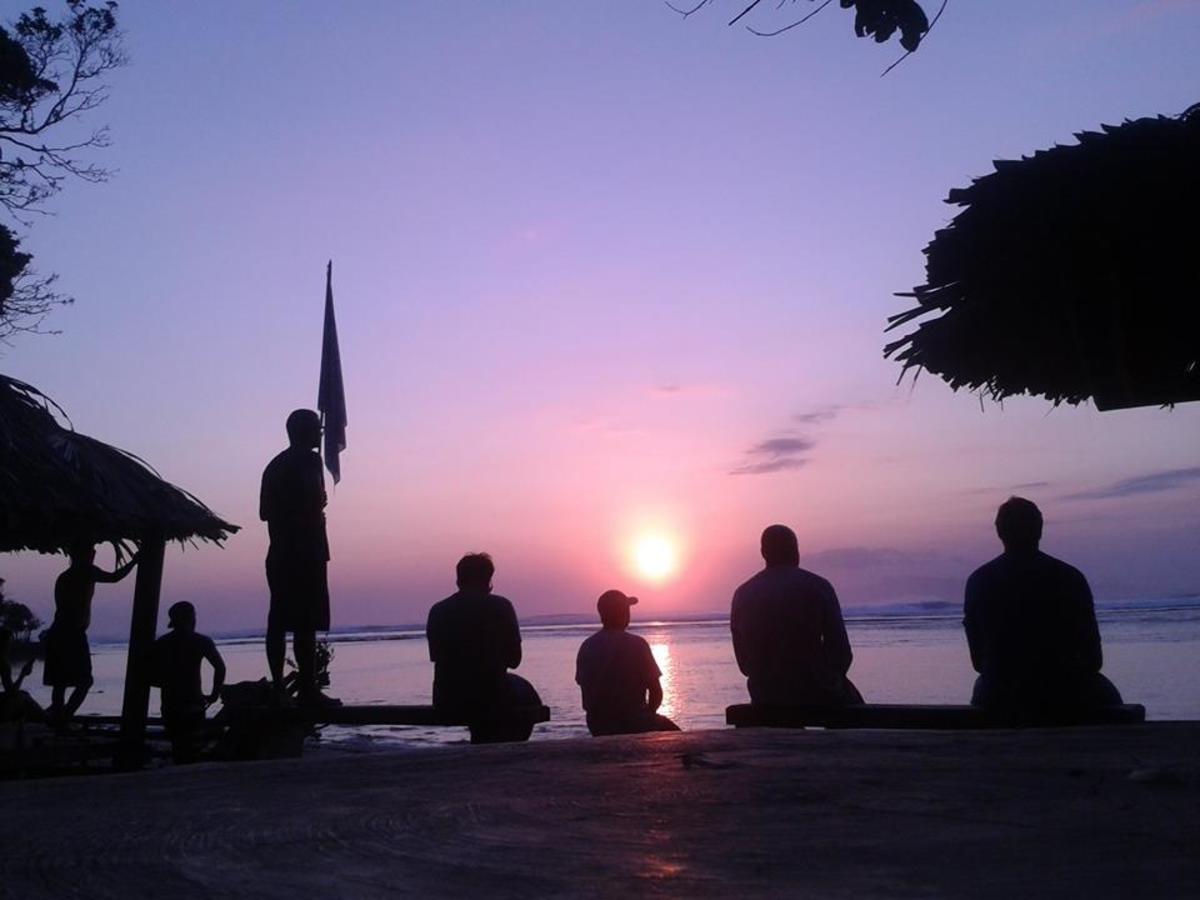 More than 35 years since Grajagan's Bobby's became one of the first-ever surf camps, it still offers one of the best surfing experiences on the planet. Grajagan is located on the very southeastern point of Java, at the tip of the wide Grajagan Bay. It was this geographical prominence that first led to its discovery back in 1972.
Whilst on a flight to Bali, American Bob Lavery spotted the mile-long reef from his airplane window, instantly recognized the potential and made a vow to return to find it. With the aid of some Suzuki 70 cc motorbikes, he and his friend Bill Boyum made the grueling three-day overland trek and arrived to score epic waves.
Knowing the wave was one of the best in the world, Boyum and his brother Mike established some basic accommodations and thus set up the prototype for the world's first surf camp. Among its first customers were some of the best surfers in the world, such as Gerry Lopez and Terry Fitzgerald. Lopez in particular has kept returning, visiting the camp for the umpteenth time in August this year.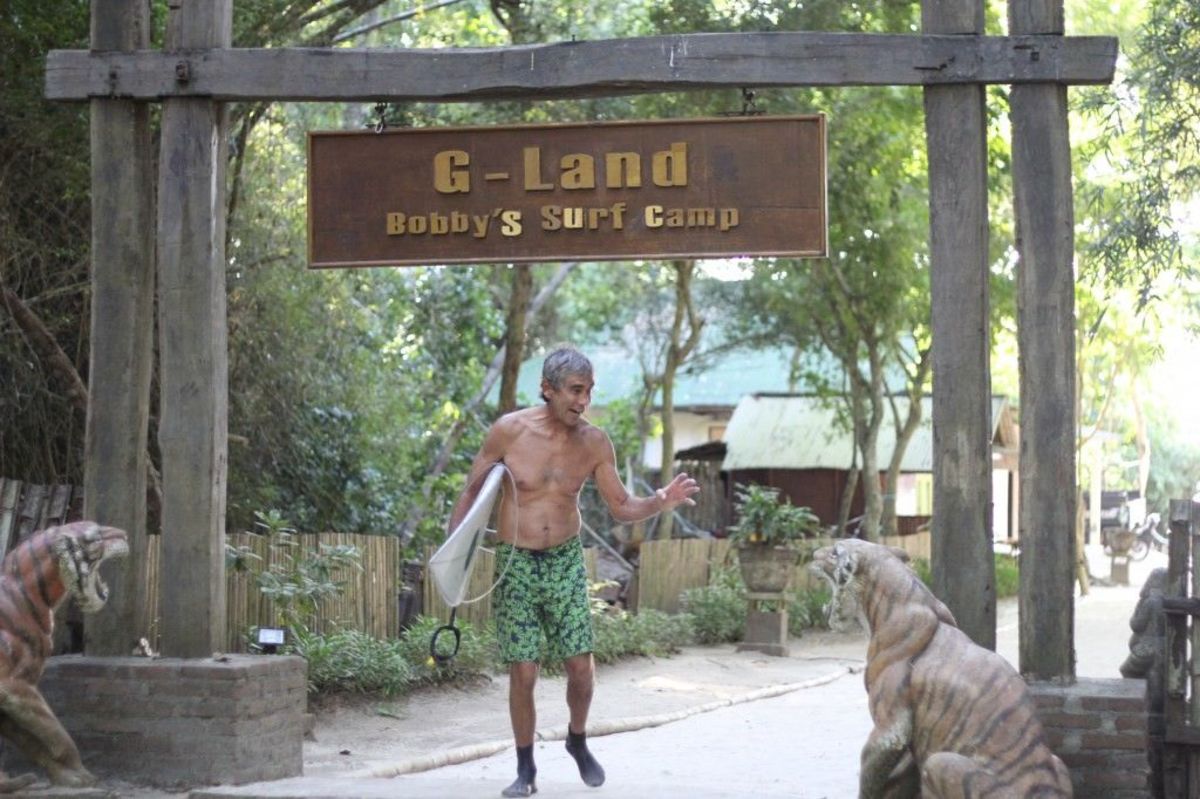 Like those pioneers, modern-day surfers now come to the place known as G-Land for the unique surf setup nestled in an untouched jungle. The length of the reef means that there is at least seven different named sections. The farthest up the point and the easiest to ride is called Kongs. At least a good half mile down the reef, the last is a super-shallow stretch of reef called Speedies, known as one of the best tubes in the world. The variety, length and quality of the wave has seen it host three WSL Quiksilver Pros (from 1995 to 1998) as well as earning a place in surfing folklore.
"Those first trips were absolutely incredible," Terry Fitzgerald told GrindTV. "We would arrive with just enough rice and water to last five days. We'd surf our brains out and then just pray that the boat would return before all our food and water [ran] out. We'd be sunburnt and starving, but it didn't matter because we were surfing this amazing wave all to ourselves."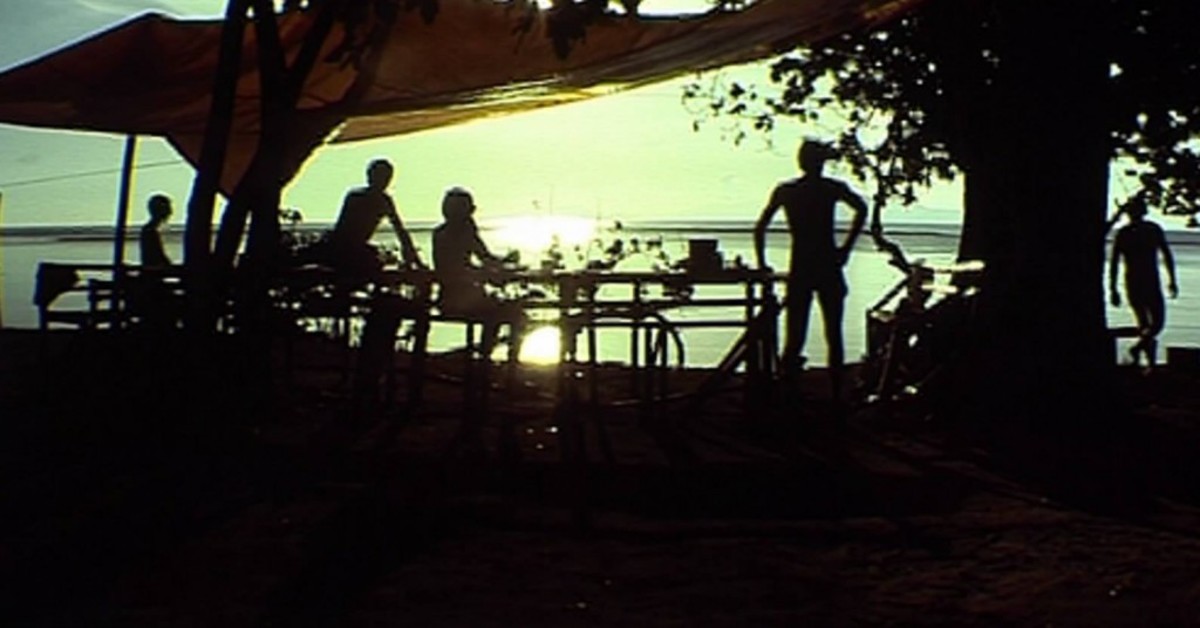 By the late '70s, Balinese entrepreneur Bobby Radiassa took charge of organizing guests and the camp operations. He still owns the camp named after him, and while many things have changed since the early days, the key to its success is that many haven't.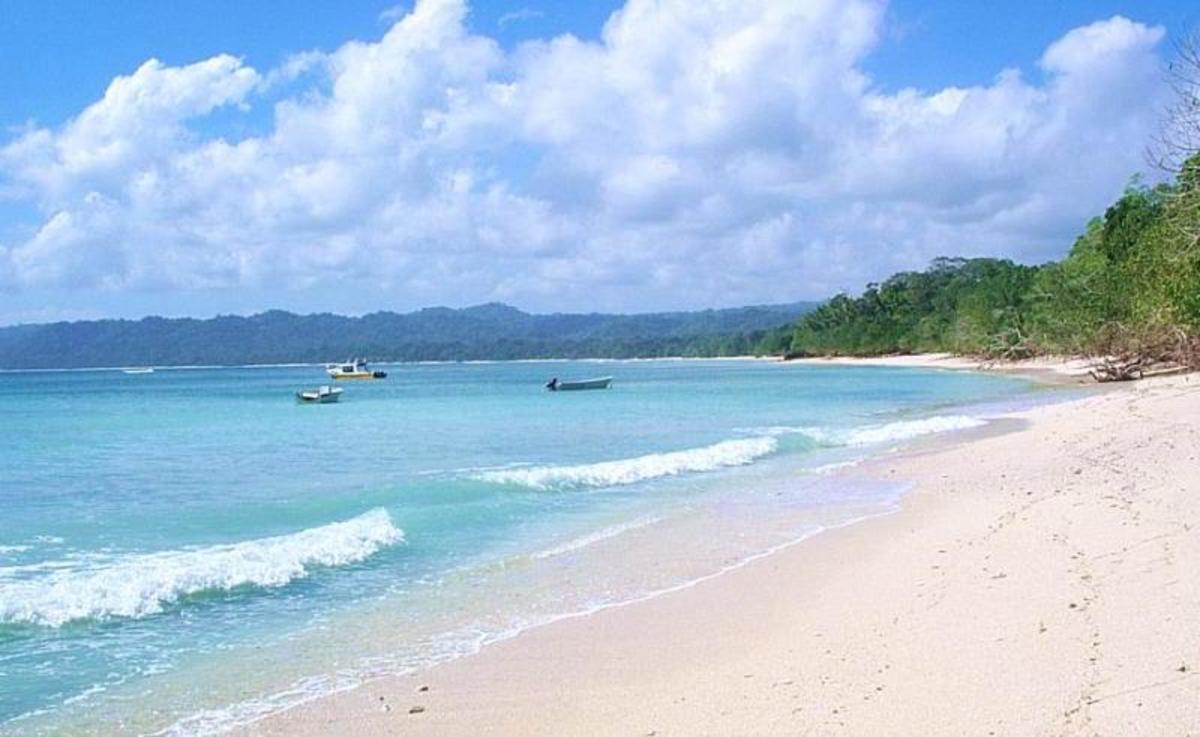 "I've been coming to G-Land every year since 1984," 55-year-old surfer Des Wilson from Sydney tells GrindTV. "Obviously the waves haven't changed, but the experience is still very authentic and original. It's one of the few places that hasn't been ruined by surf tourism. There are no distractions; you simply surf all day, maybe have a beer or two at sunset, eat well at night, go to bed and then press repeat."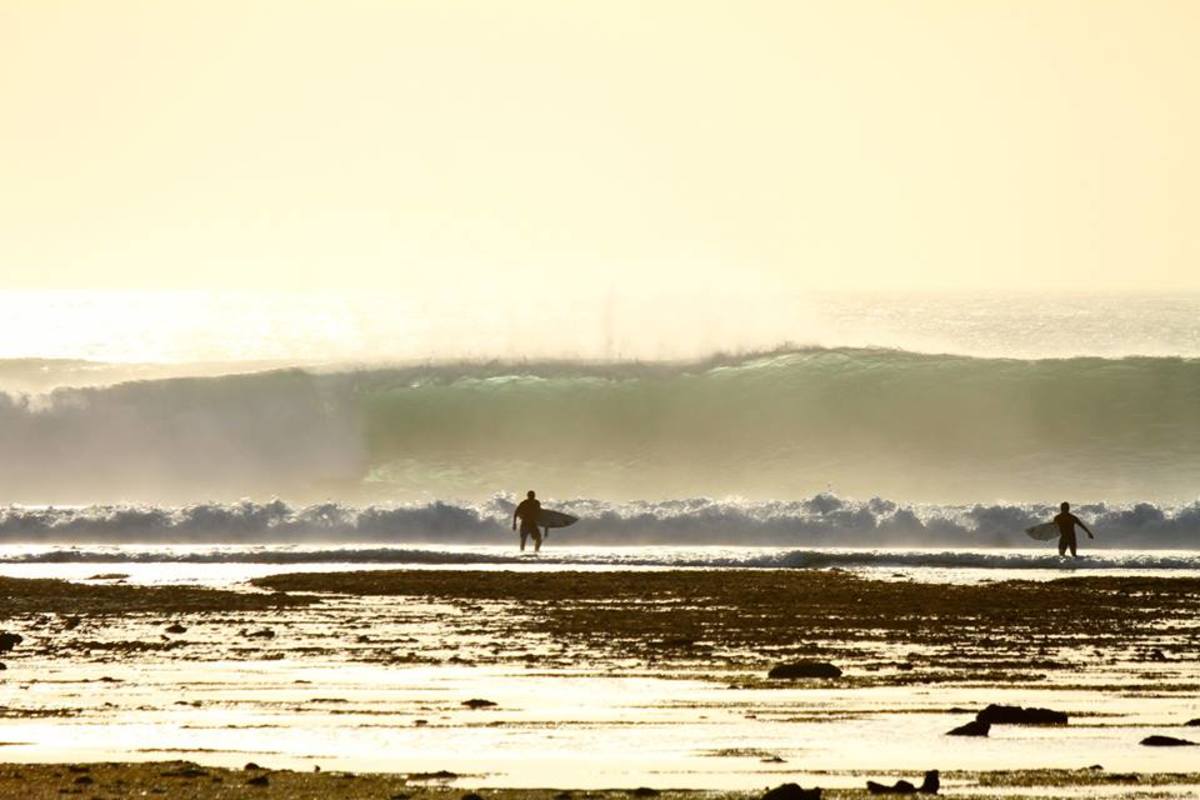 And while you might not want to leave, there is nowhere really to go. The camp is located in the 200 square miles of natural jungle that is Alas Purwo National Park, with the closest small village a two-hour drive away.
"I've had some of the best waves of my life, but there is so much more to it," said first-time visitor Ben Audet from Brazil. "One evening we were having a beer at the beach bar watching the waves at sunset. There were whales breaching out to sea, a family of monkeys bathing in the rock pools near shore and a mongoose sifting through the sand for crabs. It's rare on a surfing holiday to immerse yourself in a truly wild jungle."
Besides mongoose and monkeys, the jungle hosts deer, wild pigs and enormous Kokoda-like lizards, as well as endangered tigers, leopards and banteng, a rare Javanese bull. There is also abundant marine life, a bonus for any keen fisher.
Bobby's offers a variety of accommodations, from basic two-man huts up to more-expansive, fully air-conditioned two-story dwellings, with all visitors sharing a communal bar and dining area. Prices are affordable, ranging from $770 for six days and nights, up to $1,100, which includes three meals a day and transfers.
Thankfully, these now don't involve 70 cc motorbikes, but instead a scenic two-hour speedboat ride from Kuta in Bali.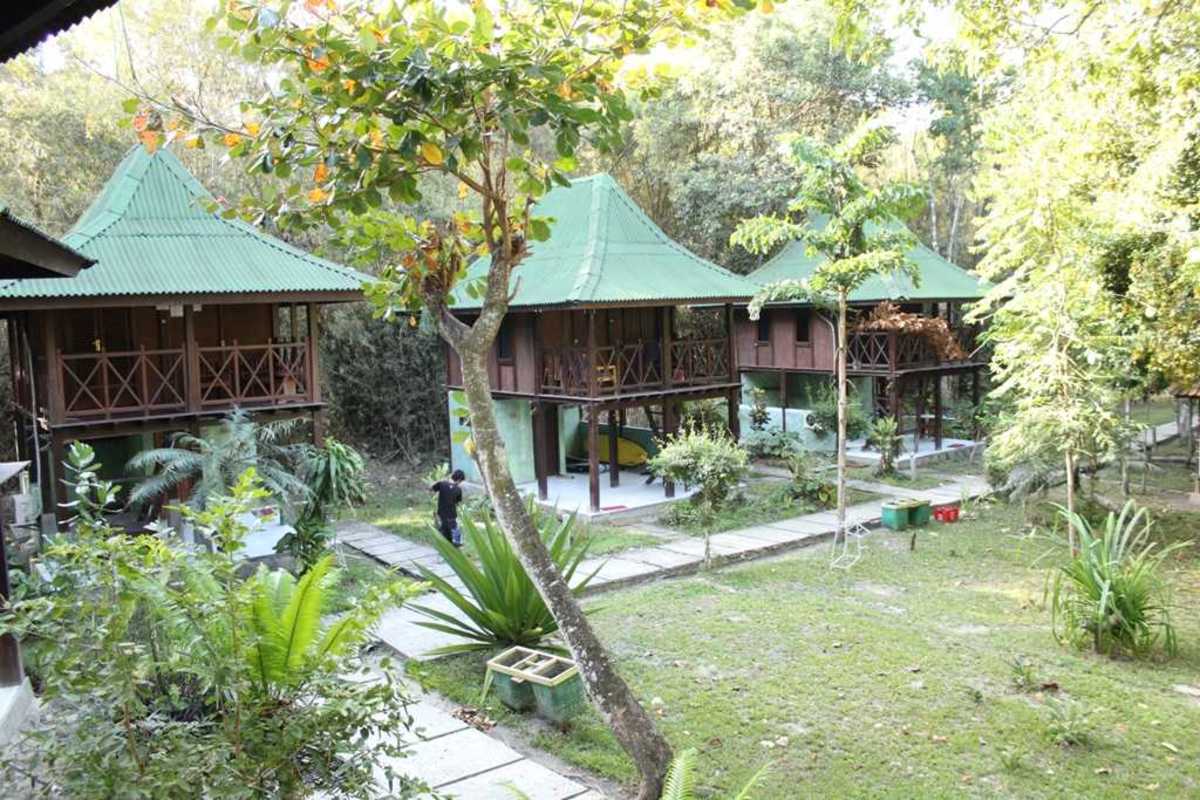 In a surfing world that is ever expanding, with new discoveries popping up each year, it's comforting to know that one of the first real surf camps can still offer something both familiar and yet constantly thrilling. You sense as long as waves keep rolling down the reef, surfers will keep coming to G-Land.
The Bare Bones
Best time to go: April to October
Airport: Denpasar (MLB)
Accommodations: Very basic huts to large, comfortable, air-conditioned cabins
Watch out for: Tigers, large waves and marauding monkeys
Boards: Take at least three, with a shortboard and two mini-guns, ideally pintails
After dark: The camp kitchen, DVD screen, bar and pool table are the sum of all the excitement in G-Land.
Alternative excitement: Jungle treks, awesome fishing, books, pool, backgammon and sunset beers
Other waves: For regularfooters or beginner surfers, a wave called Tiger Trails is a 45-minute walk away.
More from GrindTV
Escaping to the country on a Citi Bike
Kayaking 101: Picking out your paddle
Meet the cobbler on a mission to save your hiking boots
For access to exclusive gear videos, celebrity interviews, and more, subscribe on YouTube!