There are plenty of great, young, phenoms in baseball right now, from Miami righty Jose Fernandez to Boston shortstop Xander Bogaerts, who are both 21. Orioles 3B Manny Machado is also 21; St. Louis pitcher Michael Wacha is 22. But the position with the highest concentration of young studs right now is the outfield, where there are three guys who could soon become the three best players in baseball. Maybe as early as this season.
Bryce Harper is 22.
Mike Trout is 23.
Yasiel Puig is 24.
 
The last time three all-generation outfielders could make such a claim and actually be taken seriously was between 1951 and 1954 when youngsters Willie Mays, Mickey Mantle, and Frank Robinson simultaneously stalked the grass with gifts of limitless potential.
 
Since they hung up their five tools in the 1970s, there hasn't been a trio of young guns that have quite measured up. In the 1980s, a young Ricky Henderson, Dale Murphy, and Dwight Evans were considered among the top OFs of the decade. Meh. The 90s were owned by Ken Griffey Jr., the before picture of Barry Bonds, and either Larry Walker or Albert Belle. The better part of the 2000s was covered in asterisks, too, with the beefier Bonds, Vlad Guerrero, Ichiro Suzuki, and Magglio Ordonez among the best in class.
 
But going into the 2015 MLB season, the outfield is where three of the youngest, most controversial, and most energetic players in the game can be found. Here's a closer look at the three guys who are about to take over Major League Baseball.
 
Bryce Harper
Washington Nationals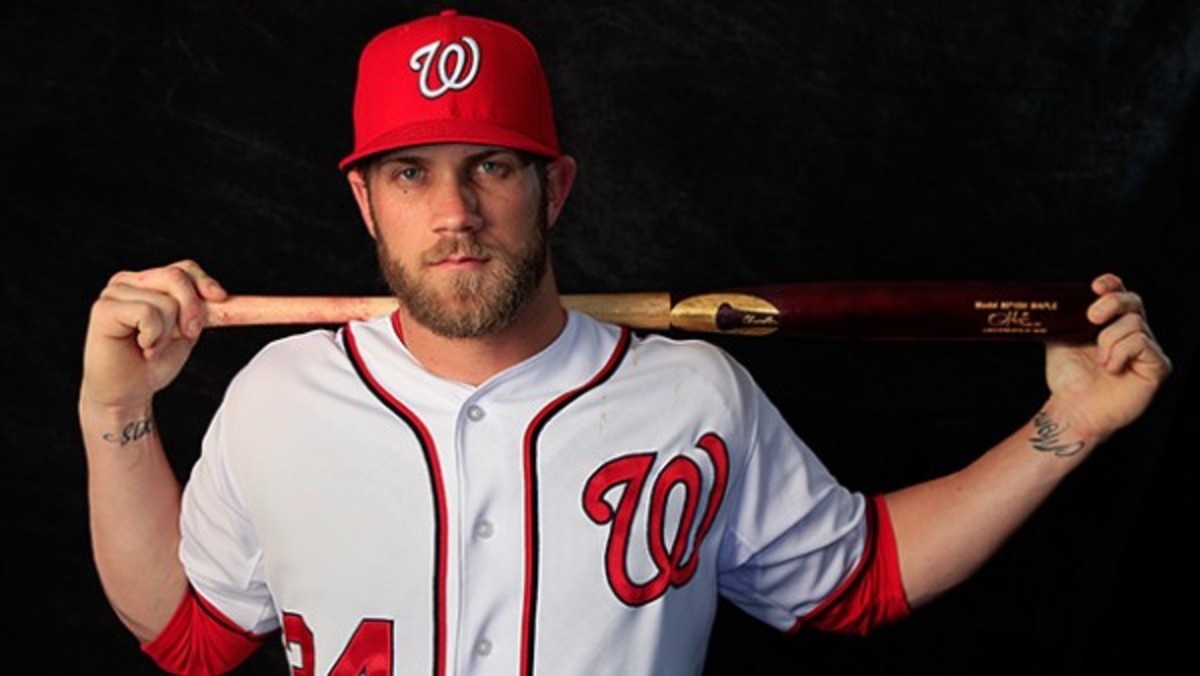 If he sucked, fewer people would probably hate Bryce Harper. But he most certainly does not suck. His peers like to say he's overrated and he gets a lot of attention for his massive Popeye forearms. He's a grinder, though; an intimidating blend of power and speed and kamikaze instincts that don't come along very often.
 
Unique talent: Putting on Bunyan-esque power-hitting displays in home run competitions.
 
Don't mess with his dad: Bryce's father, Ron Harper, is an ironworker in their native Las Vegas who once plunked his own kid.
Mike Trout
Los Angeles Angels of Anaheim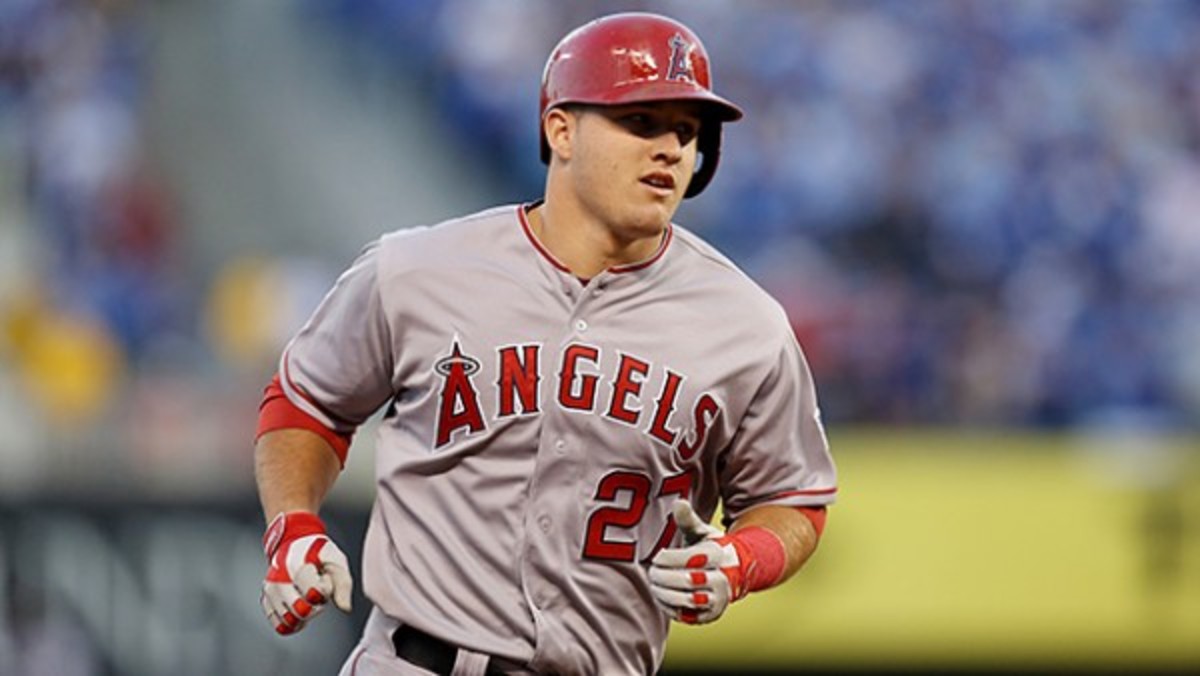 He strikes out. A lot. But the kid from South Jersey also led the American League in runs, RBI, and total bases in an MVP season last year. Only the 10th unanimous AL MVP in the award's history, Trout is already transcending the sport. Just this week he was hanging out with New England Patriots tight end Rob Gronkowski in the Angels dugout.  
Scary thought: He finished second in AL MVP voting the two seasons before that.
 
Best plug: President Obama once compared Trout to a farm bill he signed when he said, "It's like a Swiss army knife. It's like Mike Trout… It's somebody who's got a lot of tools."
 
Yasiel Puig
Los Angeles Dodgers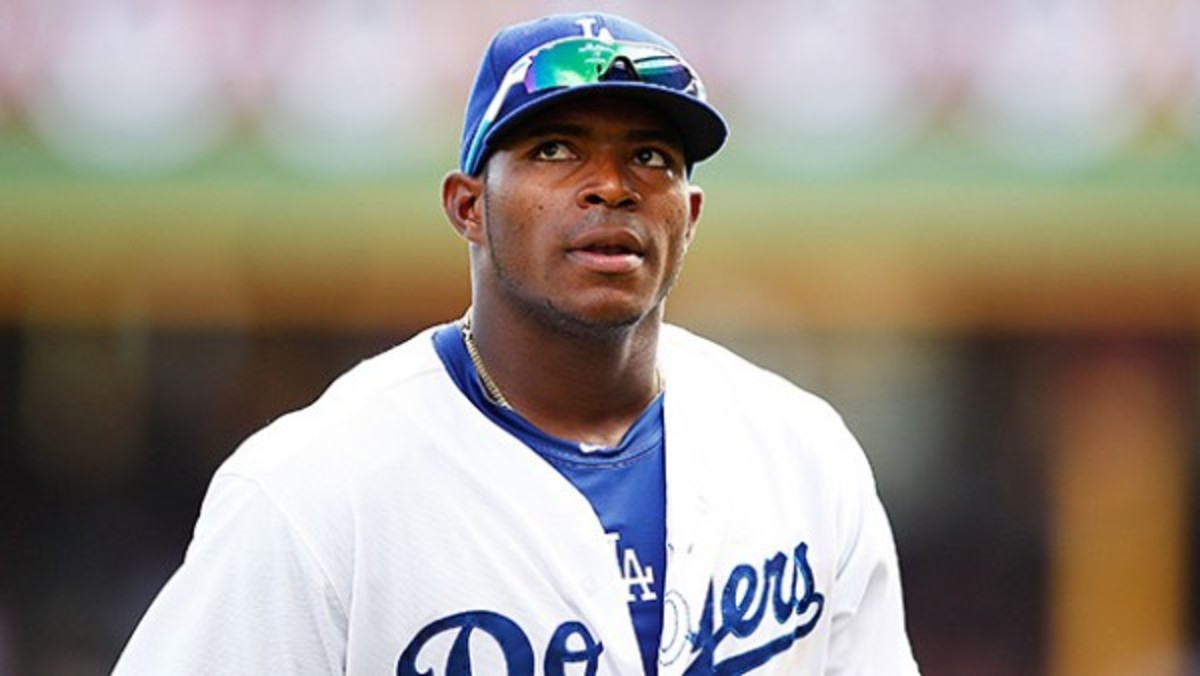 Underneath all the big home runs, excessive celebrations, and lightning-bolt throws from the furthest reaches of Chavez Ravine, Puig is just a kid. He had a tendency to do childish things last year, like make showy catches and not sliding to break up double plays, which got him benched at one point. If he screws it on right though, Puig has the gifts to be one of the great ones.
 
How he got here: A Cuban defector, Puig was nabbed by a Coast Guard cutter at the end of a boat chase in the waters between Cuba and Haiti.
 
Most likely to get into a fight: Puig's already tested these waters. Baseball is a sport where guys who don't act right have to knuckle up from time to time. He's working on it.
For access to exclusive gear videos, celebrity interviews, and more, subscribe on YouTube!