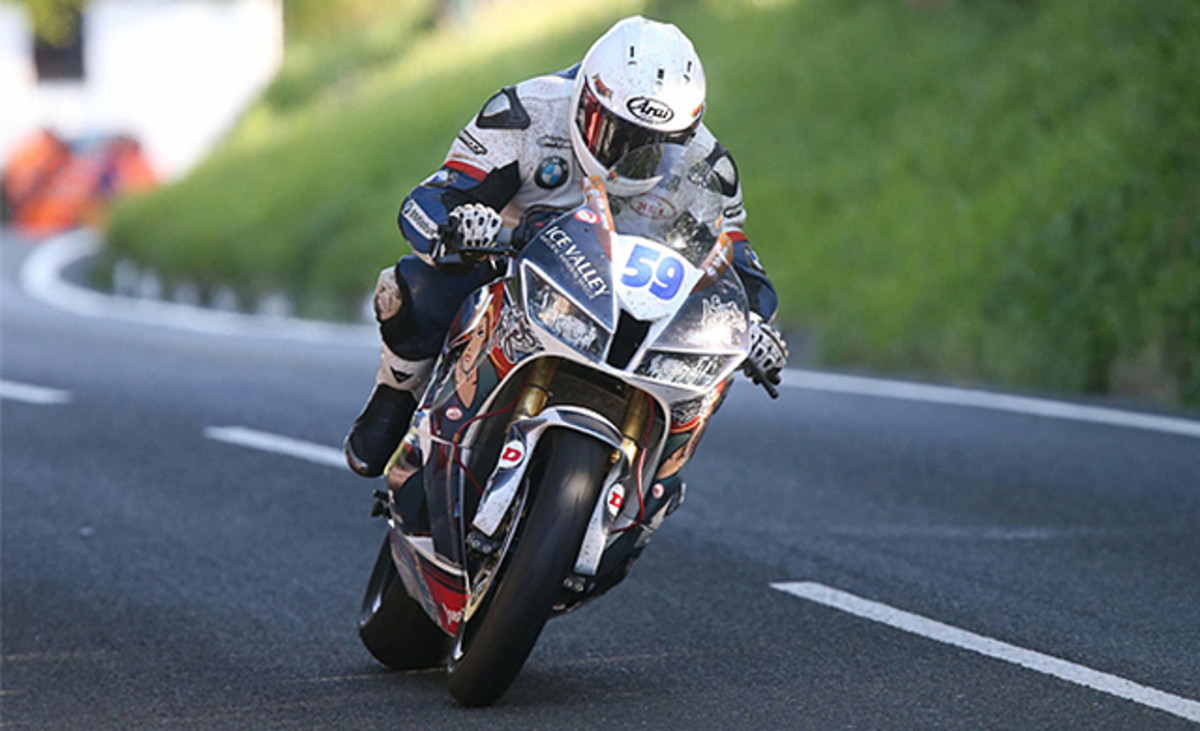 The Isle of Man TT (Tourist Trophy) is one of the most dangerous motorcycle races on Earth. Held on the Snaefell Mountain Course on the Isle of Man, it was first held in 1907 (then under the name of the International Auto-Cycle Tourist Trophy) and has been pretty much continuous except for five years during World War I, 6 years during World War II and a few rider boycotts in the 1970s over safety concerns.
Those safety concerns are very real each and every year, as riders typically travel close to 200 mph (and sometimes over that even) as they blaze around the mountainous, hairpin turns of the 37-mile course in no time. Just this weekend the 2016 version kicked off, and it wasn't long before two deaths occurred.
Sidecar rider Dwight Beare, 27, crashed on the opening day (Saturday, June 4) and lost his life. His passenger Benjamin Binns survived the crash and was described as being stable with a fractured ankle. As BBC notes, the race was immediately red-flagged but resumed later in the day.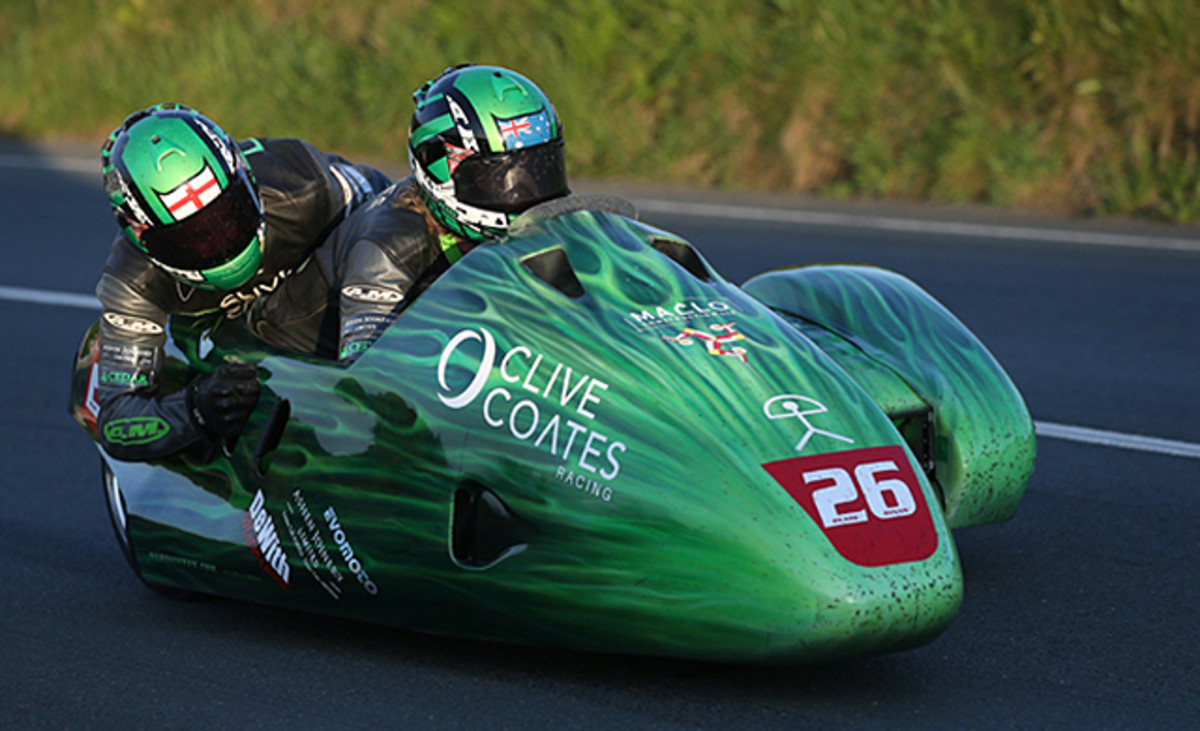 Which is when 50-year-old Paul Shoesmith had a fatal crash himself — Shoesmith was a father of four. Beare and Shoesmith are deaths 249 and 250 throughout the Isle of Man TT's running (when combined with the amateur version of the TT, the Manx Grand Prix, and going all the way back to when it was the International Auto-Cycle Tourist Trophy). That is a startling number and it makes us wonder why it's continuing to happen when it's leaving sons to grow up without fathers.
Below is POV video footage of the new record just set by Michael Dunlop this year for the fastest TT Superbike lap ever. Give it a bit of a watch and see if you can decipher anything that is actually going on.
Everything is a total blur. One wrong flinch, one stone on the course or one bird flying in front of you is enough to just end it all. I understand the heritage, the history and the prestige that the TT carries — I get it, most of these guys are veterans at the top of their game and death is the risk that the sport entails. But when the odds are more likely that you'll get injured than you won't, what's the real payoff? Because that's not risk at that point, rather it's certainty and a built-in thing that is bound to happen to you.
Back in 2012 Jalopnik had a wonderful story on the history of the TT and it's absurdity in being the world's most dangerous motorsport race. They pointed out then that on average about two deaths occur every year, and that the riders knowingly accept death as a part of pushing the boundaries of what is surely the echelon of motorcycle racing.
I am no motorcycle racer and I'm not one to say that adults cannot make their own decisions, nor am I saying that the race should be banned. I merely want to question how these deaths are treated and viewed, because human life is precious and if the TT can only conjure up some cookie-cutter, press release style short passages about men who have died for this then it's clear that this is a systemic issue. People involved are too numb to the deaths that happen every year and are too willing to chalk it up as a natural part of the race, and that's a problem.
More from GrindTV
7 of the most inspirational surfers on the planet
Watch this skateboarder grind down a steep 32-stair rail
Video of captive orca beaching itself sparks outrage
For access to exclusive gear videos, celebrity interviews, and more, subscribe on YouTube!