An Italian fashion brand is making waves in the streetwear industry by using a fairly unusual fabric to create stunning, handcrafted articles of clothing: Old surf kites.
ExKite, a streetwear brand based Sardinia, was started by two-time kitesurfing World Cup competitor Renzo Mancini in 2006 after he noticed that the kite prototypes he would help his sponsor test were being thrown out after they were tested.
Mancini saw heaps of barely-used surf kites piling up and figured there had to be a better use for the kites. And thus, the idea for ExKite was born.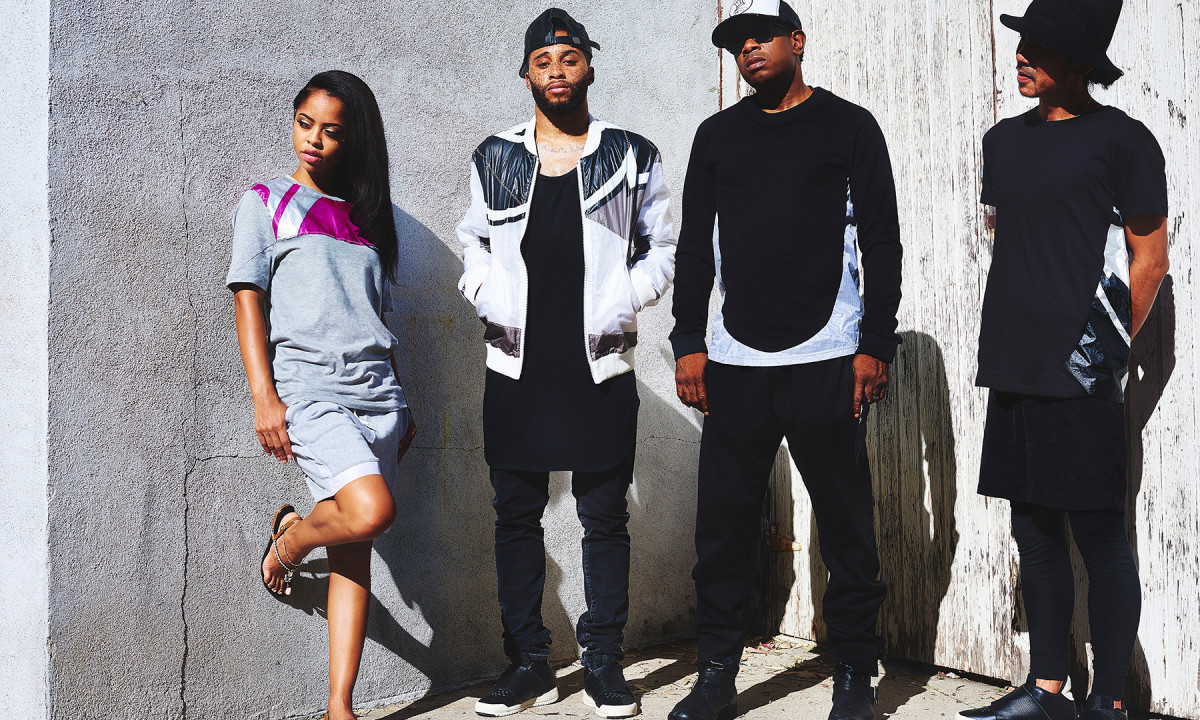 "I became inspired to give a new life to my retired kites – to make them 'fly again,'" Mancini told GrindTV. "I took my stock of pre-loved, pre-flown kites and shared the idea with my partner, Eirinn Skrede, and the ExKite story was born."
RELATED: Vissla and Surfrider contest upcycles trash into surfboards
Skrede had worked in fashion for years as both a model and a stylist and saw potential in Mancini's idea to upcycle the surf kites into one-of-a-kind fashion pieces. So the duo took an old kite and turned it into an outerwear jacket that served as the brand's first-ever piece of apparel.
"We knew we had a good idea and a very different product," Mancini told GrindTV. "But to forecast how others will appreciate it is always a shot in the dark."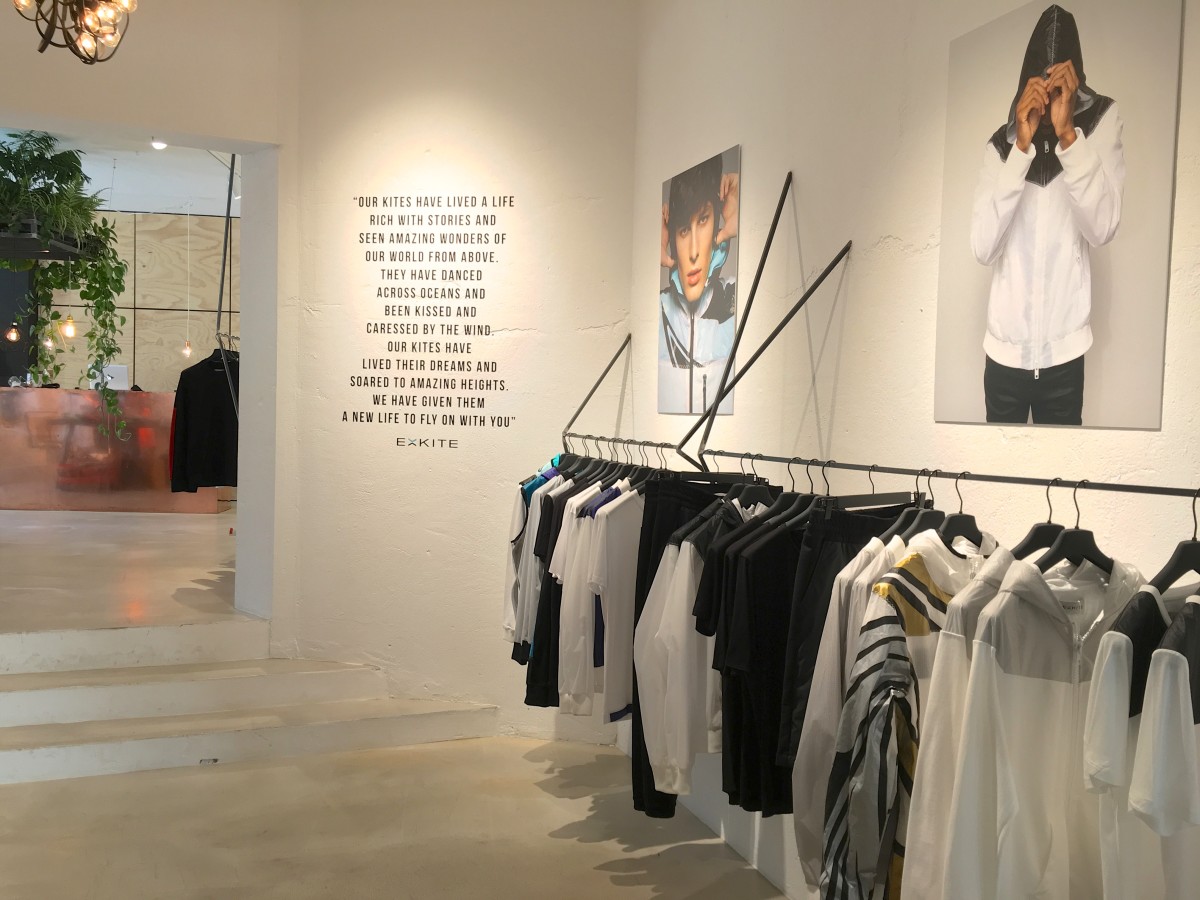 Luckily for Mancini, the response to ExKite was extremely positive.
Eco-conscious customers loved the fact that the company's practices were environmentally friendly, and discerning buyers were thrilled with the fact that Mancini and Skrede handmade each piece and included descriptions of the kite's origins in each jacket.
"It's not often that you actually can wear a story, and inside each bomber and jacket there is a label that tells where your jacket has been flying, with whom and which kite model it used to be," Mancini told GrindTV. "You get to know the story of your item and that's something out clients love."
"Plus, everything we make is one-of-a-kind," Mancini continued. "So we can guarantee you that no one else will have a jacket similar to the one you're buying."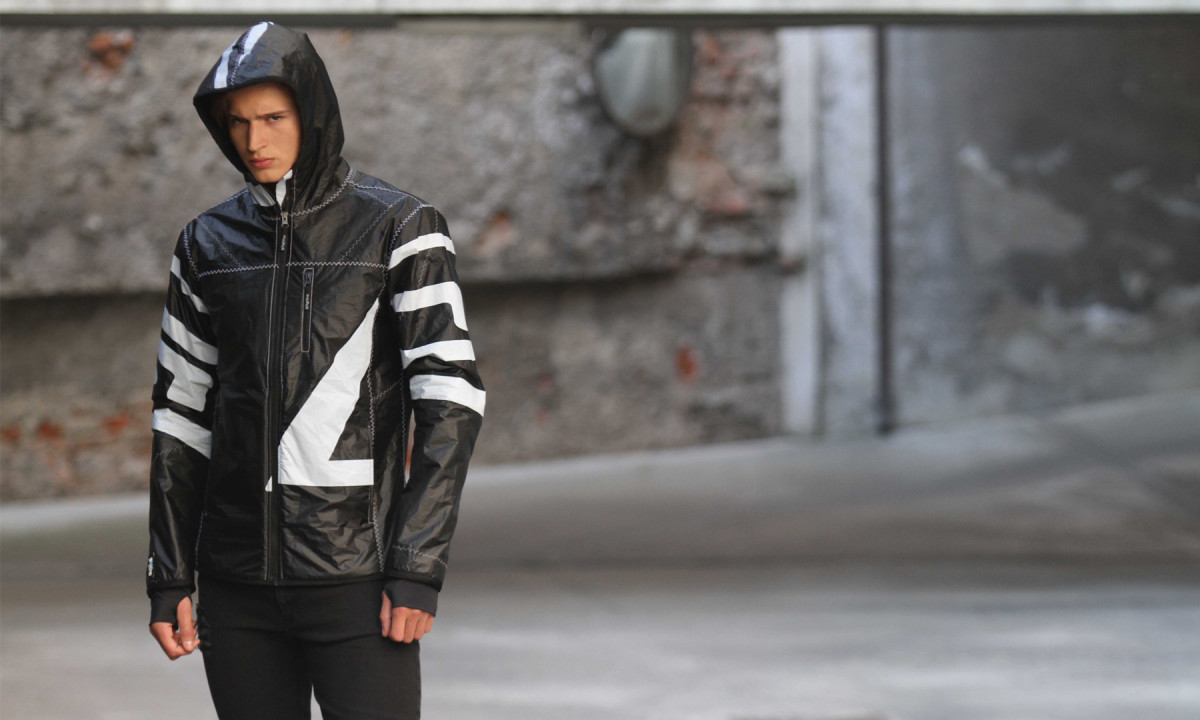 Though it might seem like wearing a jacket made out of a kite would be fairly stifling, Mancini says that the material actually "breathes a bit" and is "as comfortable to wear as any other windbreaker or leather jacket."
The fact that the jackets are actually comfortable is reassuring because they aren't exactly cheap: Each jacket costs roughly $500, each bomber about $460 and each hooded vest costs just over $300.
But those prices haven't deterred ExKite's customers, who have snapped up ExKite's products as quickly as Skrede and Mancini are able to produce them. In fact, the brand has been so successful of late that it has began to branch away from just making jackets.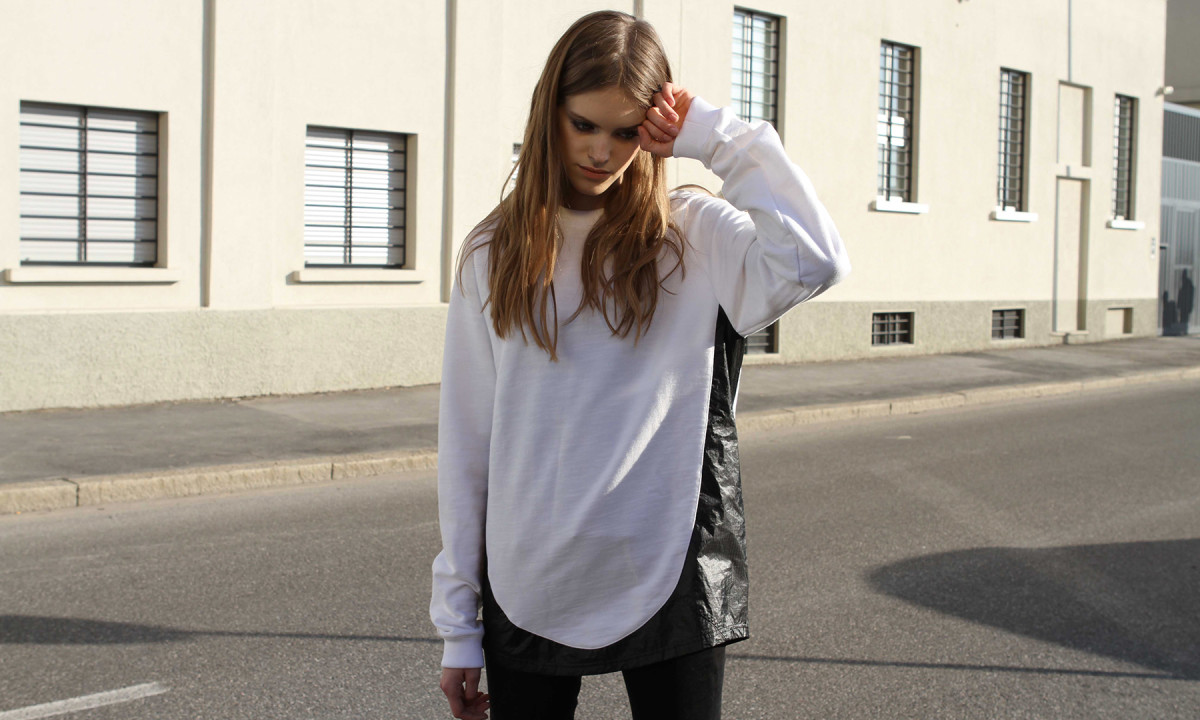 "This season we have introduced complementary designs ranging from tees to sweatshirts and tailored trousers for men and women," Mancini told GrindTV. "We continue to incorporate kites into the majority of our garments, but we are also offering items that complement our staple jackets and tees."
Mancini promises that even though the company is growing quickly, ExKite's original mission will not be forgotten.
"Our hope is that when a customer puts our jacket on, they feel completely original; one-of-a-kind," Mancini told GrindTV. "We pride ourselves in selling more than fashion; we are sharing stories that have the ability to connect people from all over the world."
More from GrindTV
Busted: 5 fuel myths for hungry athletes
4 awesome day hikes on North Carolina's Outer Banks
The 5 current trendiest travel destinations around the world
For access to exclusive gear videos, celebrity interviews, and more, subscribe on YouTube!