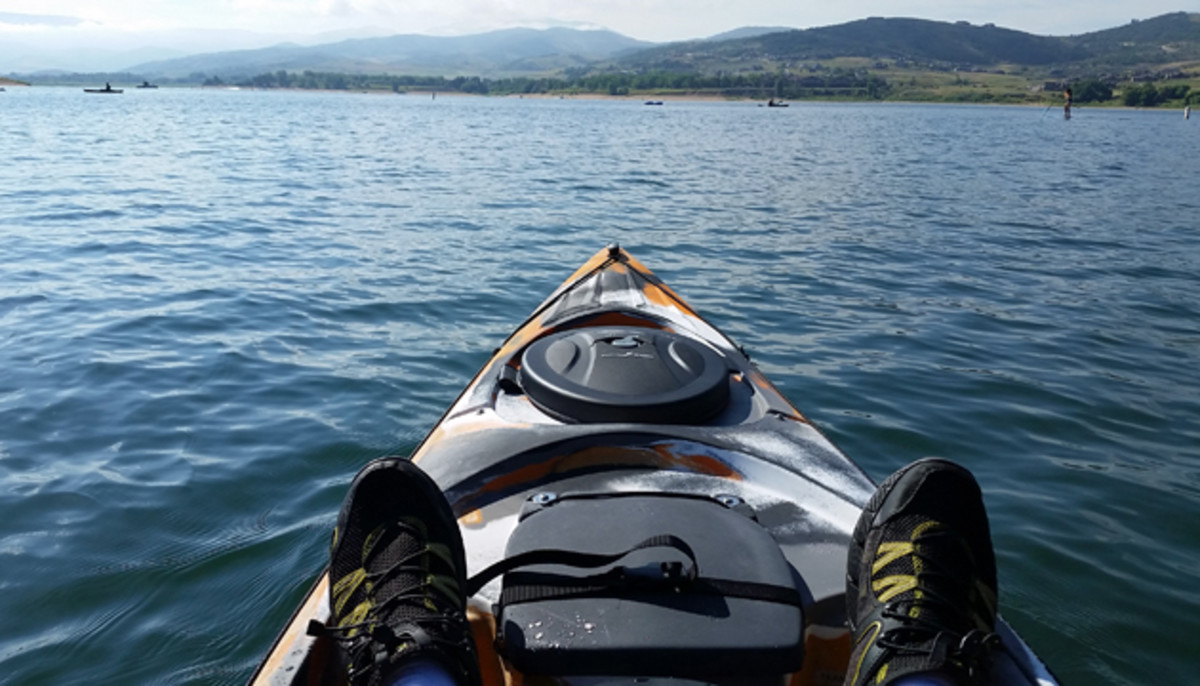 It's Back! The Ocean Kayak Trident 15
By Paul Lebowitz
"It's always great to meet an old friend," I thought as I eased myself into the tall-back seat and swung my legs into the footwells. Two easy paddle strokes later I was up to cruising speed and enjoying the view of the low-drag nose of the Ocean Kayak Trident 15. For years, this hull was my office on the water. It felt good to be home, even if the visit was a short one.
Time moves on and tastes change. As flagship fishing kayaks grew ever larger over the years, offering comforts such as elevated mesh seats and stand-up stability, Ocean Kayak discontinued the old warhorse. Just a couple years later, she's back in all her straight-forward simplicity and (by current standards) top-notch paddling performance.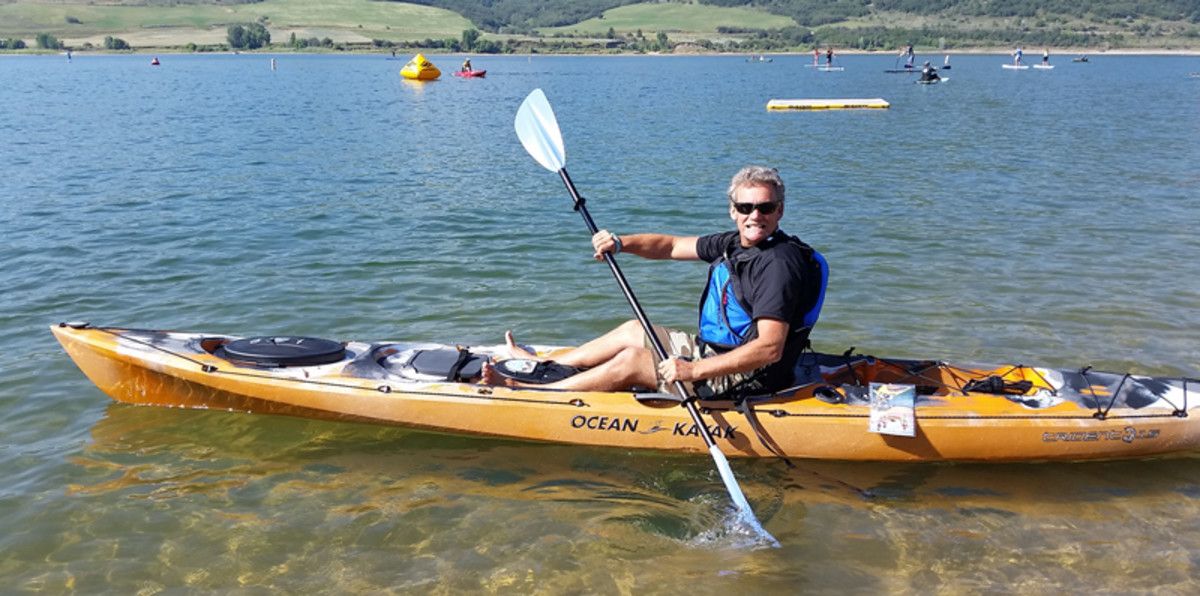 If you're looking for change, look elsewhere. When the T15 first hit the water, its Rod Pod (now Mod Pod) and Sonar Shield are cutting edge. OK's designers left them as they were. They made only one notable outfitting change, swapping the old bow hatch for a now standard Click Seal version. Otherwise, there are new color patterns such as this striking flame orange.
Newer isn't always necessary. Those looking to tackle rough surf launches, or who are looking for a low-profile, lighter-weight fishing kayak might give the revived Trident 15 a look. She still has a lot of miles left to travel.
The article was originally published on Kayak Fish
For access to exclusive gear videos, celebrity interviews, and more, subscribe on YouTube!