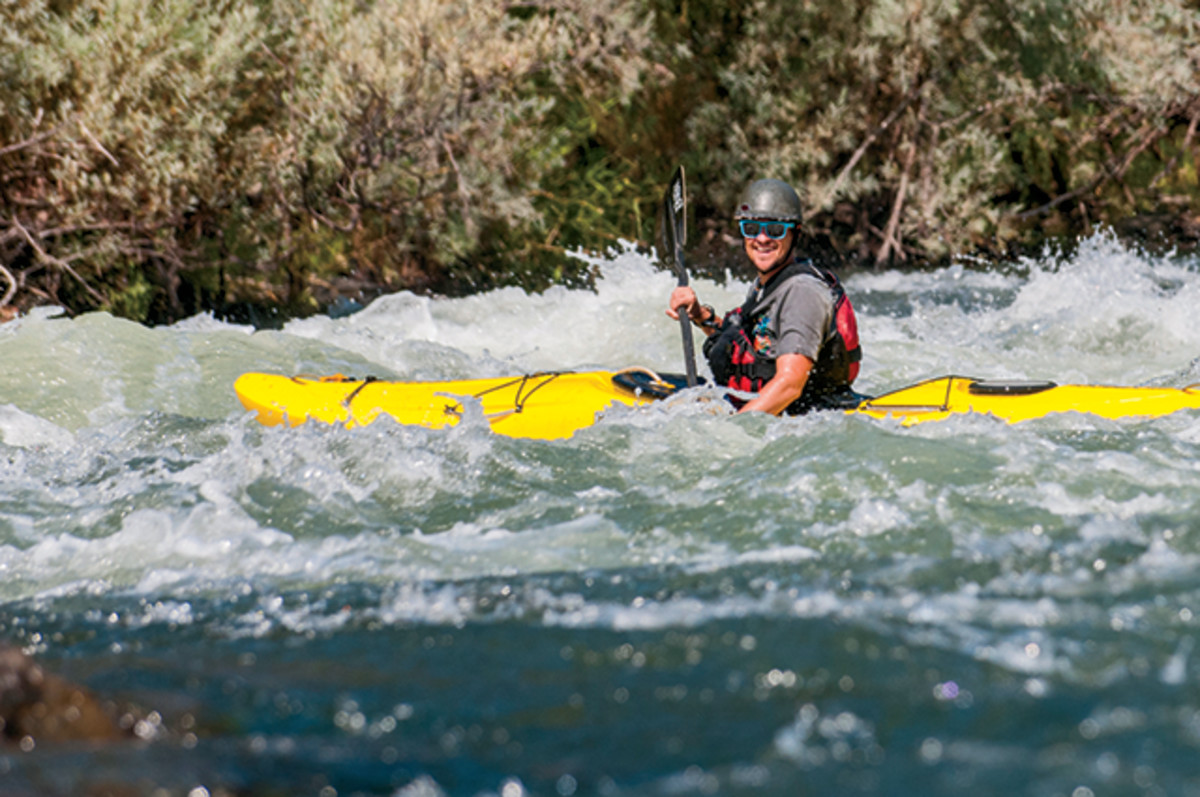 Jackson Karma RG
L: 11'10"; W: 25"; 94 gals., 58 lbs.
($1,299, jacksonkayak.com)
The "RG" in this crossover's name is intentionally ambiguous. It can stand for Rock Gardener—think big-water ocean play—or River Guide. Though the hull is an elongated take on Jackson Kayak's popular Karma river-runner, our testers agreed that it felt most like a sea kayak of any boat tested. (The RG earned high marks during extracurricular testing in ocean surf and sea caves.) With a generous 11-foot-10-inch inseam the RG is more than a foot and a half longer than the rest of the fleet, with a narrower, less-edgy hull that provides noticeably less primary stability. The length killed this boat's boof-ability, but hot damn was the RG fast on the flats. The 9.375-inch rear hatch was the smallest circumference of any test boat—making larger overnight gear items a tougher stuff into the stern storage space. Yet it proved incredibly dry and sturdy during some violent boater-less downtime below Rainie Falls (the run's toughest drop) after an unexpected swim (What? I was testing the hatch!). The RG had by far our favorite deck rigging with hearty bungees on both bow and stern, plus two extra handles behind the cockpit, should a water rescue be necessary.

The article was originally published on Canoe & Kayak
For access to exclusive gear videos, celebrity interviews, and more, subscribe on YouTube!