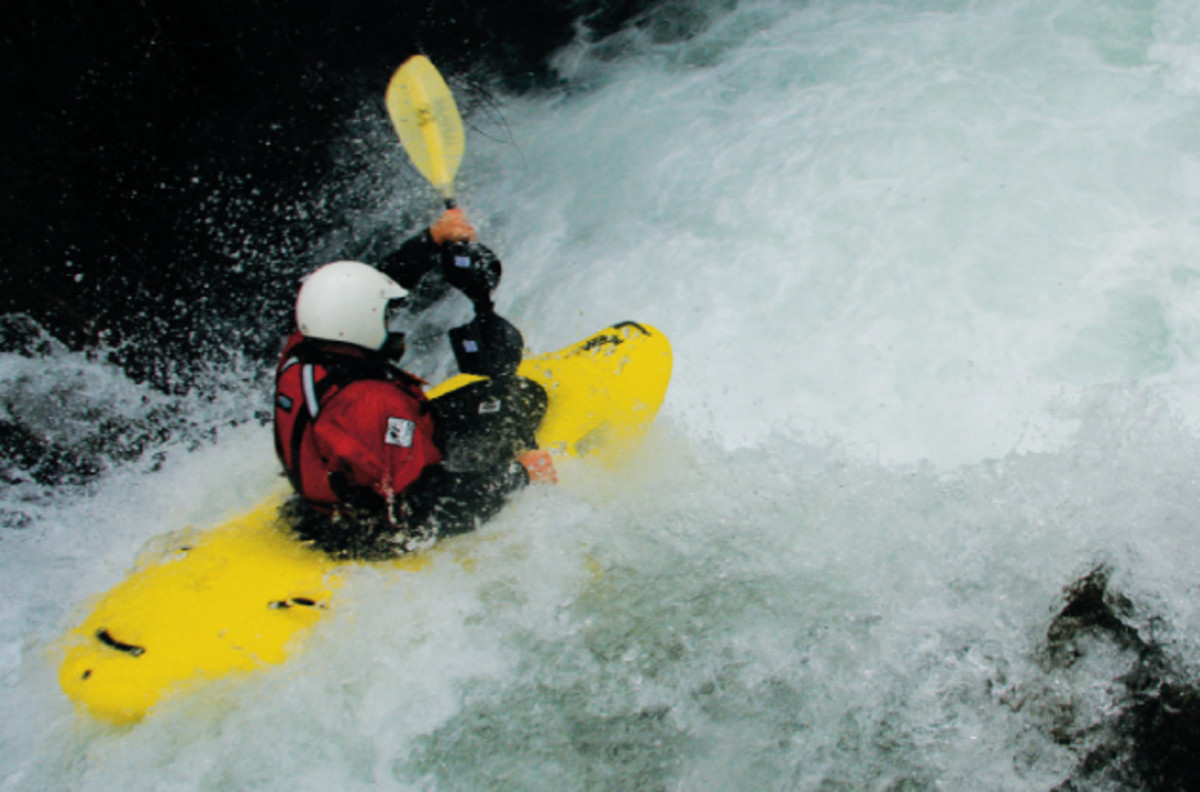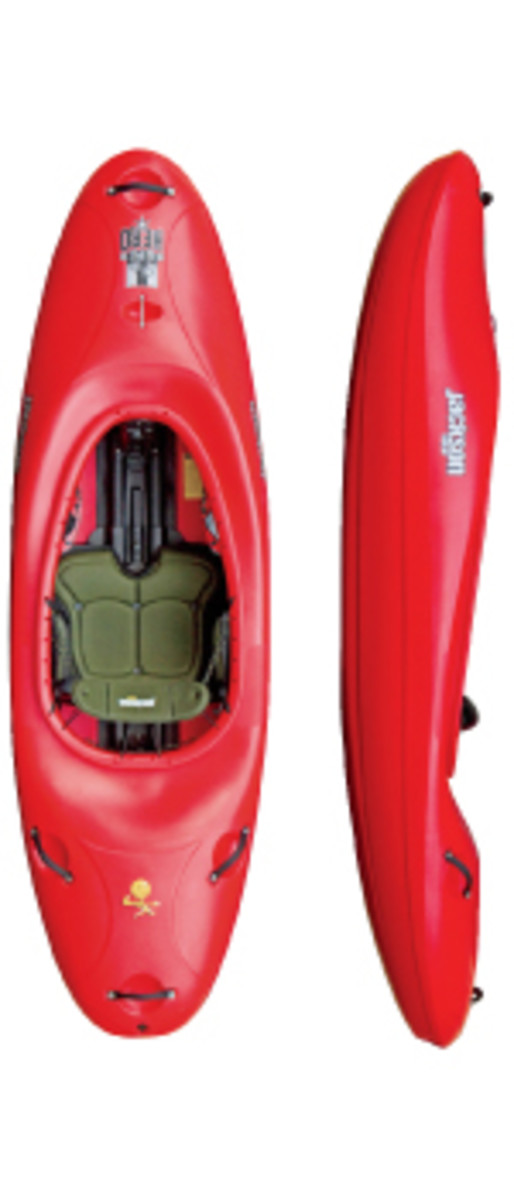 JACKSON SUPER HERO ELITE
($1,149 in superlinear cross-linked polyethelyne, jacksonkayak.com) L: 7'9″; W: 26″; 42 lbs.; 76.5 gals.
You don't necessarily need to be a hero to paddle Jackson's revamped 2011 Hero line. Faster, lighter, and easier to control than its predecessor, the new Super Hero's wide, flat-as-possible hull means stability. Lots of it. And the more-than-ample volume crammed into this short, but agile boat means you stay on top of the water, or at least resurface very quickly, even on the big drops. "This thing is meant for running waterfalls," one tester observed after running laps with it on Sunset Falls, a 15-footer on the East Fork Lewis. "Easy to boof, easy to roll, and it spins on a dime. Awesome for low-volume technical creeks like Oh Be Joyful. It would be great for larger paddlers, too." Despite being short, there is still plenty of space for overnight gear in the bulbous stern. Speaking of bulbous, the Super Hero's signature knee bumps have also been pared down from the previous model's knuckle-tapping geometry. Add Jackson's patented outfitting, with its Sweet-Cheeks seat and nearly instantaneous draw-cord adjustable back band and footbrace, it's the most comfortable and easy-to-adjust outfitting we tested.

The article was originally published on Canoe & Kayak
For access to exclusive gear videos, celebrity interviews, and more, subscribe on YouTube!