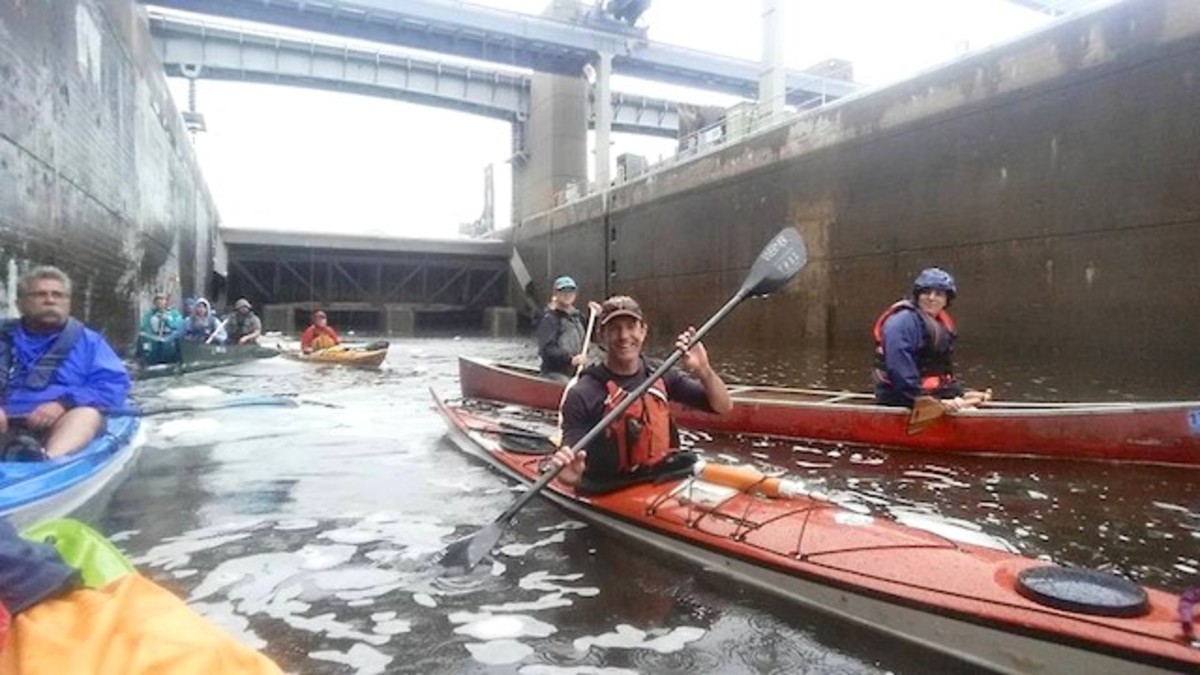 Why on earth don't we hear more about this kayak-camping wonderland? Where else can you find beautiful flat, calm water, free camping on manicured lawns, and easy access to pizza and ice cream? The Erie Canal is the perfect place for a beginning kayak camper to learn the ropes, or for experienced campers to enjoy the good life. The 363-mile shortcut from Albany to Buffalo, N.Y., was also preferable to my alternative to the Great Lakes: paddling more than 1,000 miles around New England and up the St. Lawrence River. If you're looking for solitude this may not be the place for you. However, if history and friendly people in quaint canal towns are on your ticket, then this is it.
Beta: A good, though long, day-trip starts at the boat ramp below Lock 2 in Waterford, N.Y., and continues through the "Waterford Flight," the first five locks on the canal, famous for providing the highest lift (about 150 feet) over the shortest distance (1.34 miles) of any canal in the world. Take out at Niskayuna Lions Park (about 11 miles from the put-in), or paddle nine miles farther and take out at Jumpin' Jack's Drive-In near Scotia, N.Y.
For a long weekend with a taste of the historic Erie Canal, begin at the Rotary Club Park in Little Falls, N.Y. Head east, camping on the island-side of Lock 14 the first night, at Lock 12 the second night, and at the Kiwanis Boat Ramp four miles west of Schenectady on the third. Along the way you'll pass through the highest lock on the canal, and have the opportunity to visit several historic remnants of the original canal.
Don't forget: The Erie Canal was originally built for barges and has been tuned up for yachts. Consequently, takeouts can be tricky. Use driftwood to pad your boat over rocky pullouts, and rig your boat with bow and stern lines for easy dockside tie-ups (a foam pad or carpet scrap makes a handy dock bumper). A VHF is handy for calling the lock masters, but a cell phone works as well.
Afterward: Jackburgers and shakes at Jumpin' Jacks (be sure to leave a tip).
Ed Note: In 2009 and 2010, Jake Stachovak paddled around the eastern half of the United States. These are some of his favorite stops along the way.
The article was originally published on Canoe & Kayak
For access to exclusive gear videos, celebrity interviews, and more, subscribe on YouTube!