Jamie O'Brien Wins The Volcom Pipeline Pro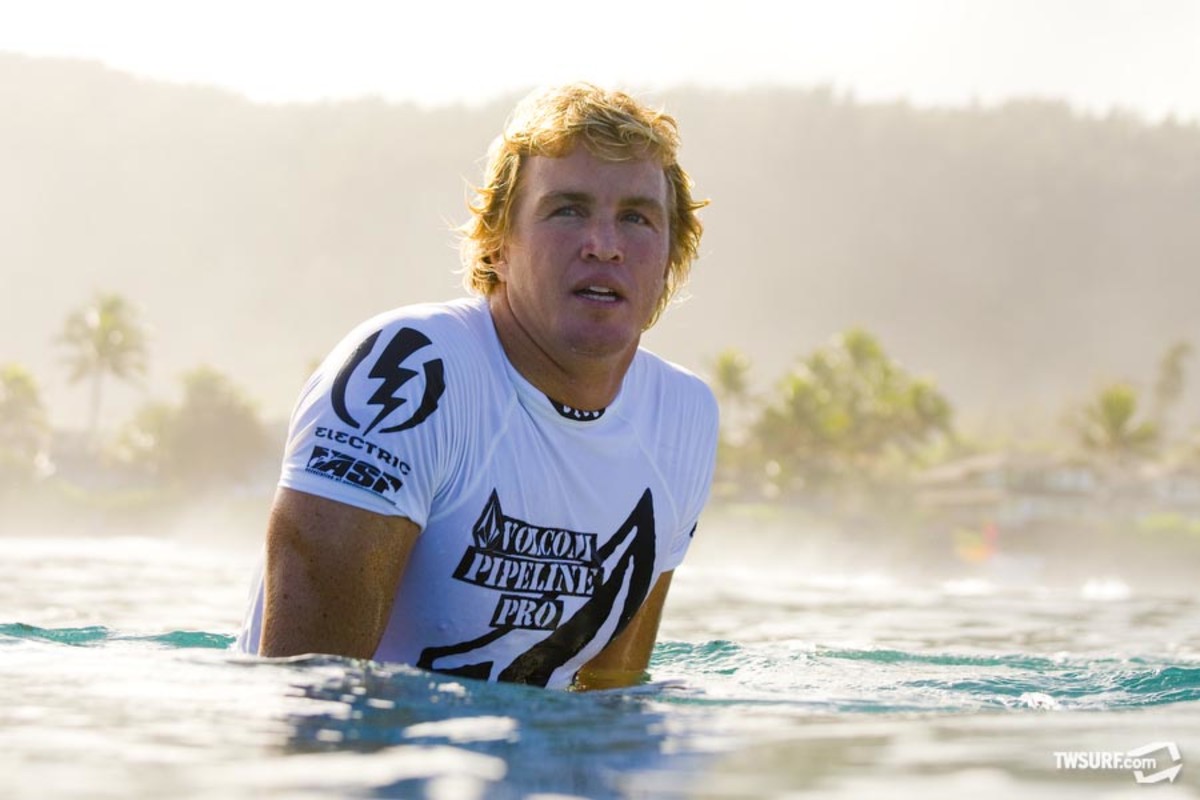 Jamie O seals his reputation as the world's premier surfer at Pipeline Despite a slow start to the final heat of the ASP World Qualifying Series 5* Volcom Pipeline Pro, Pipeline's own Jamie O'Brien has just won Volcom's first ever ASP event. In booming 6-8 foot barrels at both Pipe and Backdoor, Jamie O used his innate local knowledge of the shifting lineup to seal the win with two epic rides at Backdoor over fellow finalists Danny Fuller (4th place), Mark Mathews (3rd place), and Anthony Walsh (2nd place). For Jamie, it was his fifth win in a major surf contest here at Pipeline, proving without a doubt that he is one of the best ever at surfing's most sacred venue.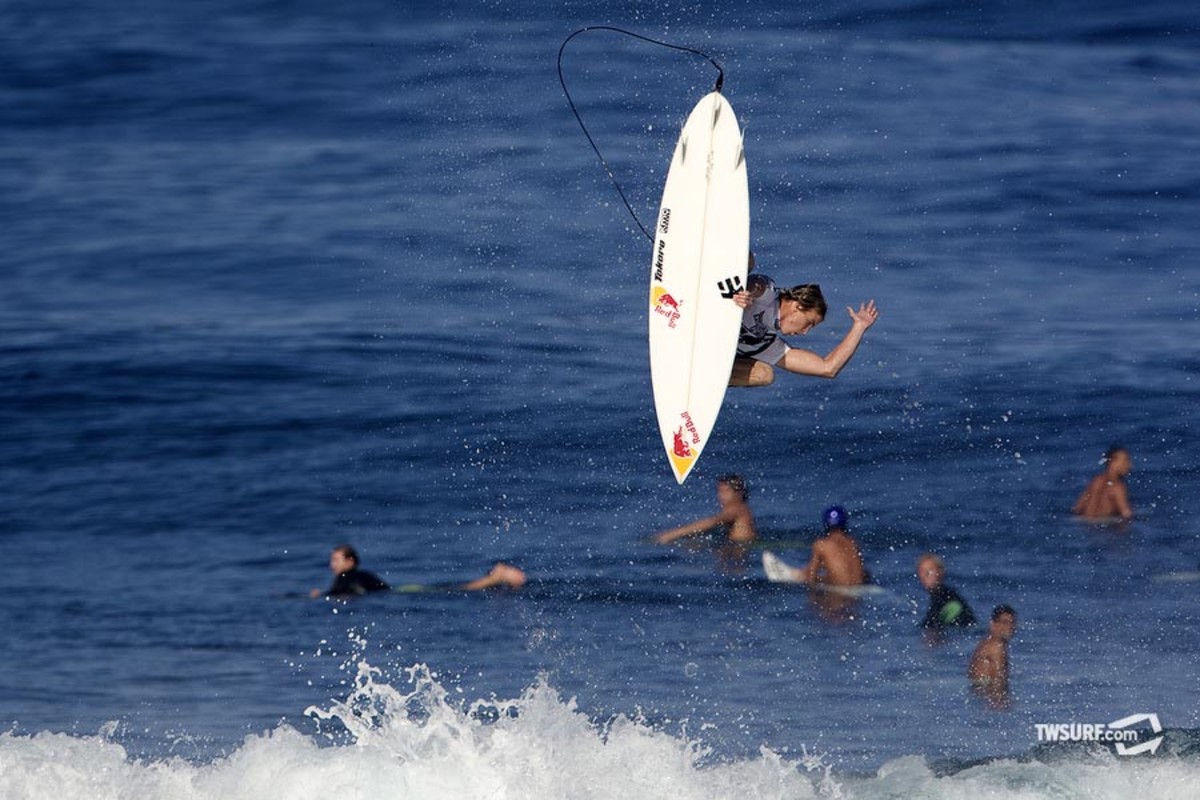 "This was one of my most special wins out here at Pipeline," said O'Brien as he received the "Warrior" helmet trophy on the victory stage. "It was a great event. When I heard Volcom stepped up to the plate to make it a 5* WQS I was really, really stoked," he added. "Like they say, Pipeline is the Proving Grounds, and I'm more than happy to win the event!"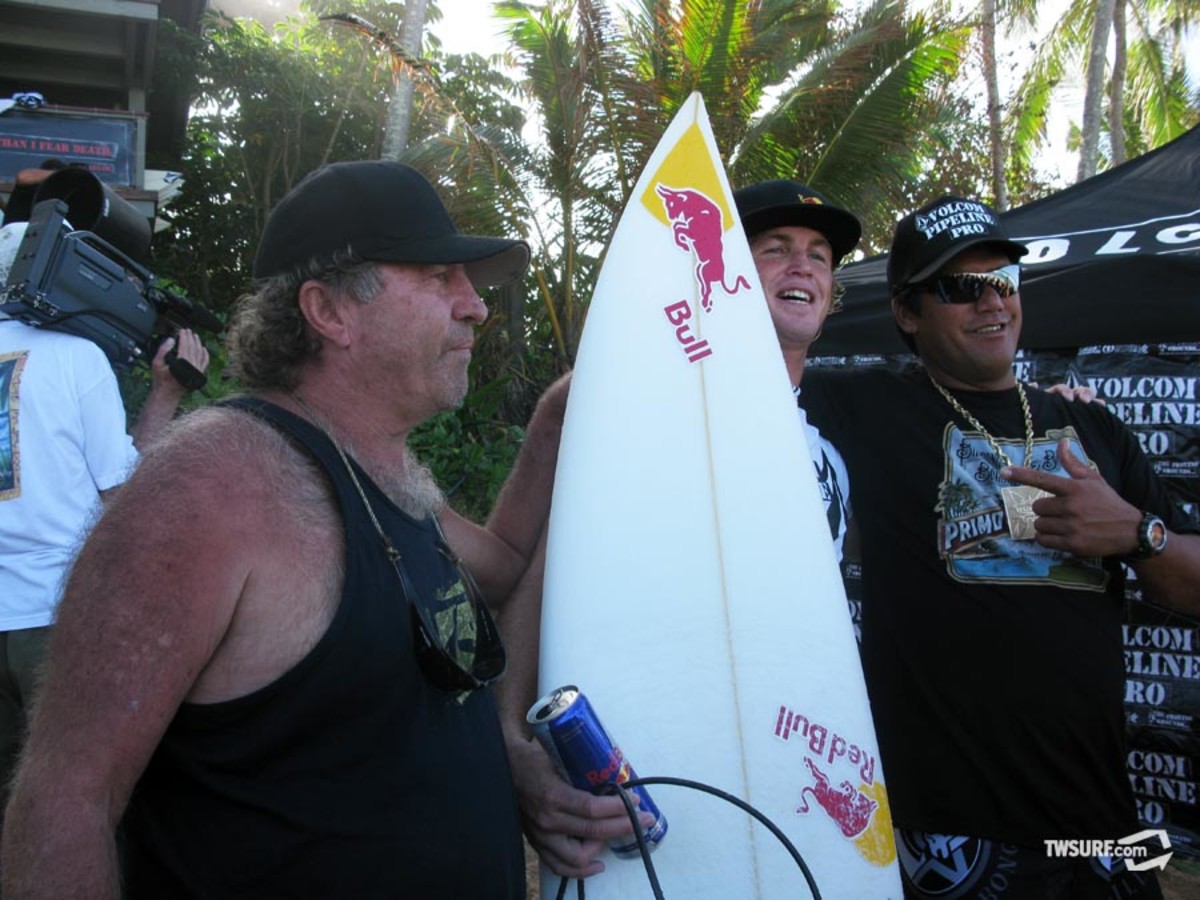 Not that Jamie needed to prove anything about his skills at Pipeline, but with his win, the overgrown kid who lives right on the beach at Pipeline did just that and cemented an already legendary legacy at the world's heaviest and most dangerous wave. The contest was held in every imaginable type of condition that Pipe could throw at the competitors ranging from 12-foot mountains of death to picture perfect, 6-foot tubes lit up by the Hawaiian sun, and in the end it J.O.B. who proved to be the most versatile "Warrior" there was. But that's not to say the victory was handed to him…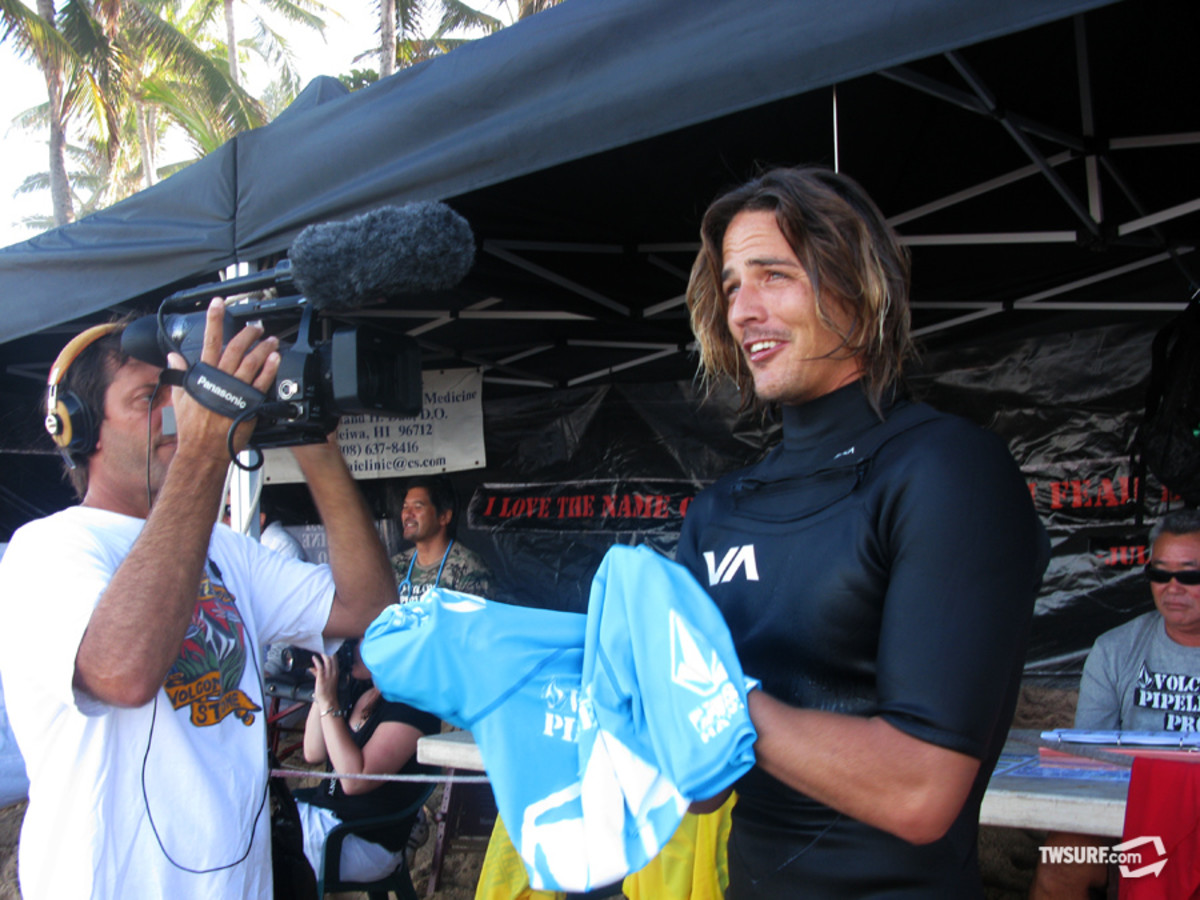 From day one of the event, Kauai's Danny Fuller, riding a 6'9" bat tail quad, was in the zone, nailing perfect Pipe barrel after barrel, his quad seeming to rocket him out of anything he pulled into no matter how deep. Unfortunately for Fuller, the lefts started to collapse right when the final started and he was unable to repeat his magic that had up to that point, nabbed him two perfect ten point rides. As a consolation, Fuller (and the top 8 finishing Hawaiian surfers) will get an entry into the Billabong Pipeline Masters this coming December.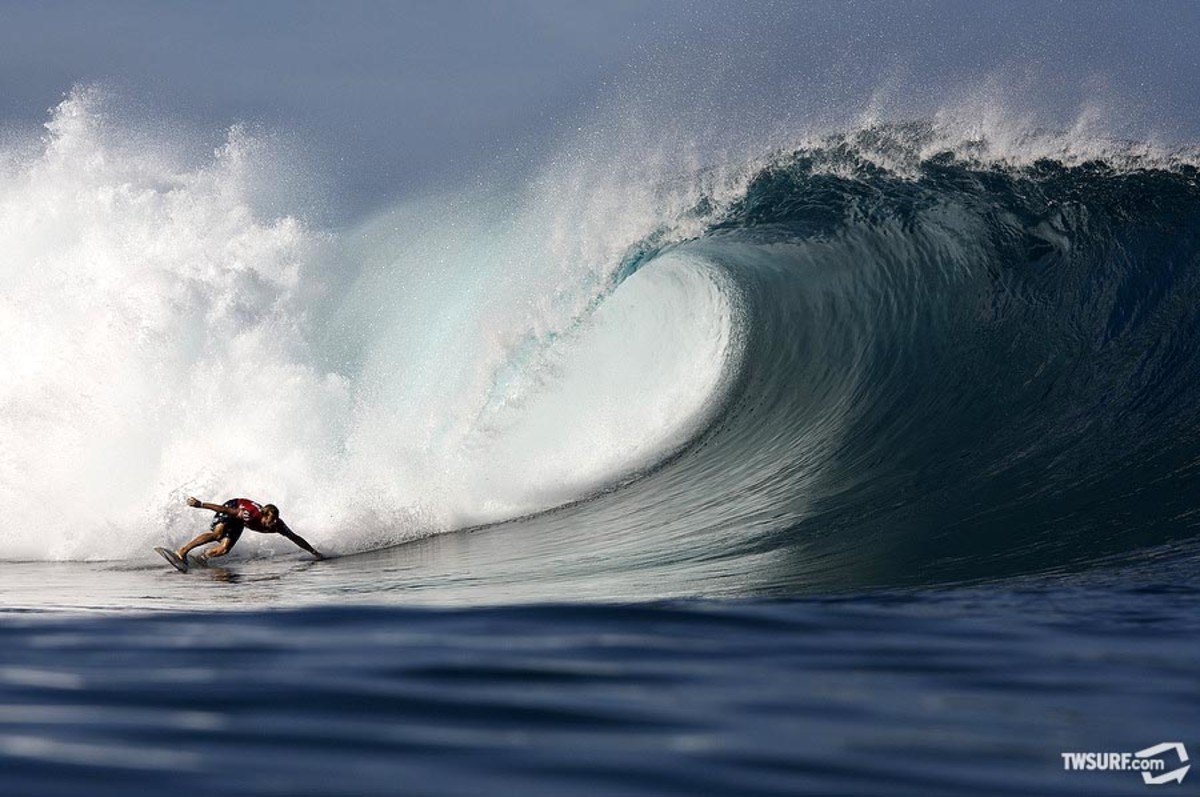 Along with Fuller, the other goofyfoot in the final, Anthony Walsh from Lennox Head in New South Wales, Australia, had a phenomenal run going into the final heat, consistently escaping out of scary looking Pipeline caverns. His luck would run out too however, and after taking off on the biggest wave of the day, he wore the lip right on top if his head, snapping his board and sending him to the beach losing crucial minutes.
"People may think I'm crazy, but I was talking to the ocean out there, asking it to go flat," said O'Brien.
Mark Mathews, who proudly sports a "Bra Boy" tattoo and is known as one of the world's hardest charging surfers, had a great run and was leading the final heat until Jamie O pulled a rabbit out of the hat and nailed two high scoring rights to take the lead. According to Jamie, after his two big scores, Mathews and him were chatting it up in the water, "Eh mate, I bet you hope the waves go flat, huh?" said the Aussie. And sure enough, it did go flat. "People may think I'm crazy, but I was talking to the ocean out there, asking it to go flat," said O'Brien.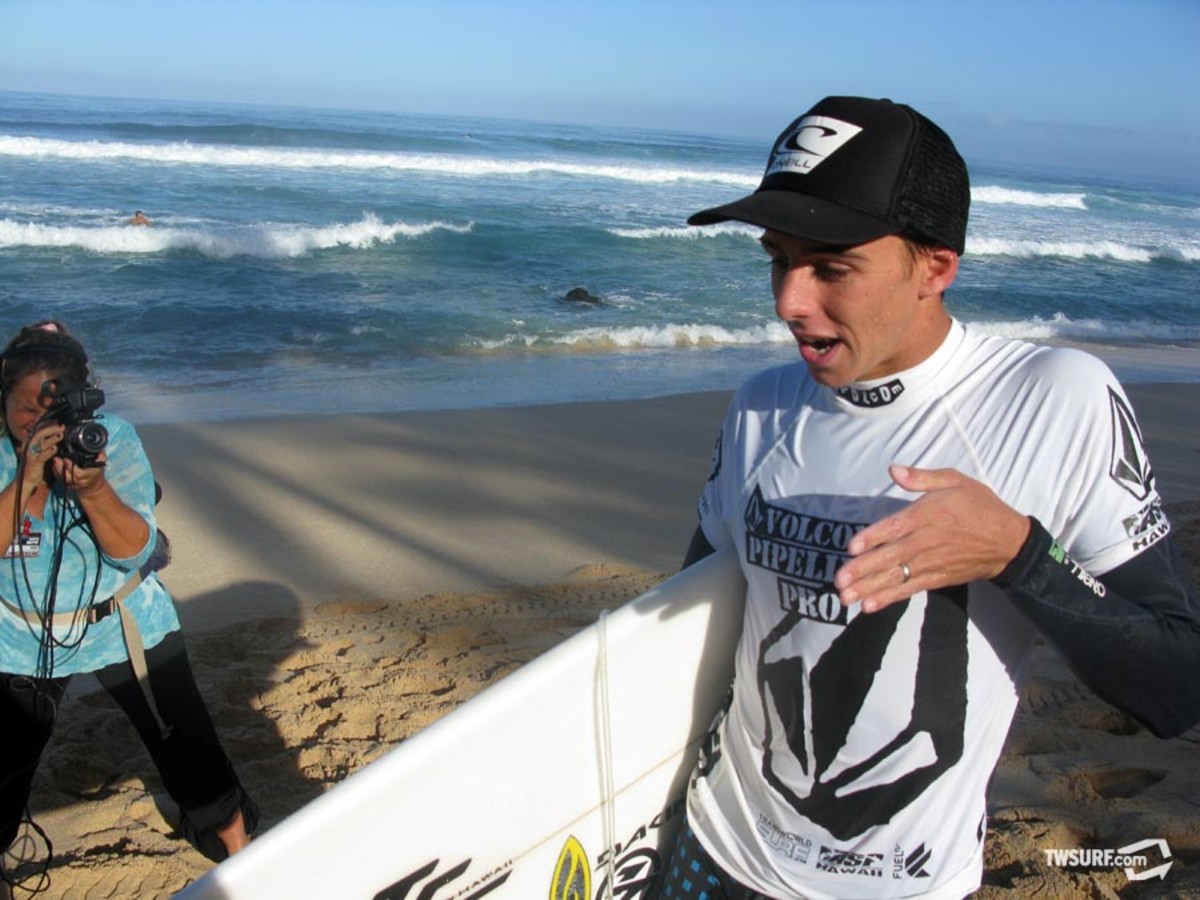 Along with the four finalists, others to make a splash at the Volcom Pipeline Pro were a young crop of Pipeline chargers, namely Brett Barley from Buxton, North Carolina, John John Florence from, well, he lives on the beach at Pipeline, and Kiron Jabour from the North Shore of Oahu.
Yesterday it was John John who beat his idols Bruce Irons and Jamie O'Brien to advance to the final day. The 17-year olds luck ran out in the semifinals against Jamie O and Mark Matthews, but we're going to go out on a limb and ay that you haven't seen the rest of him at Pipeline…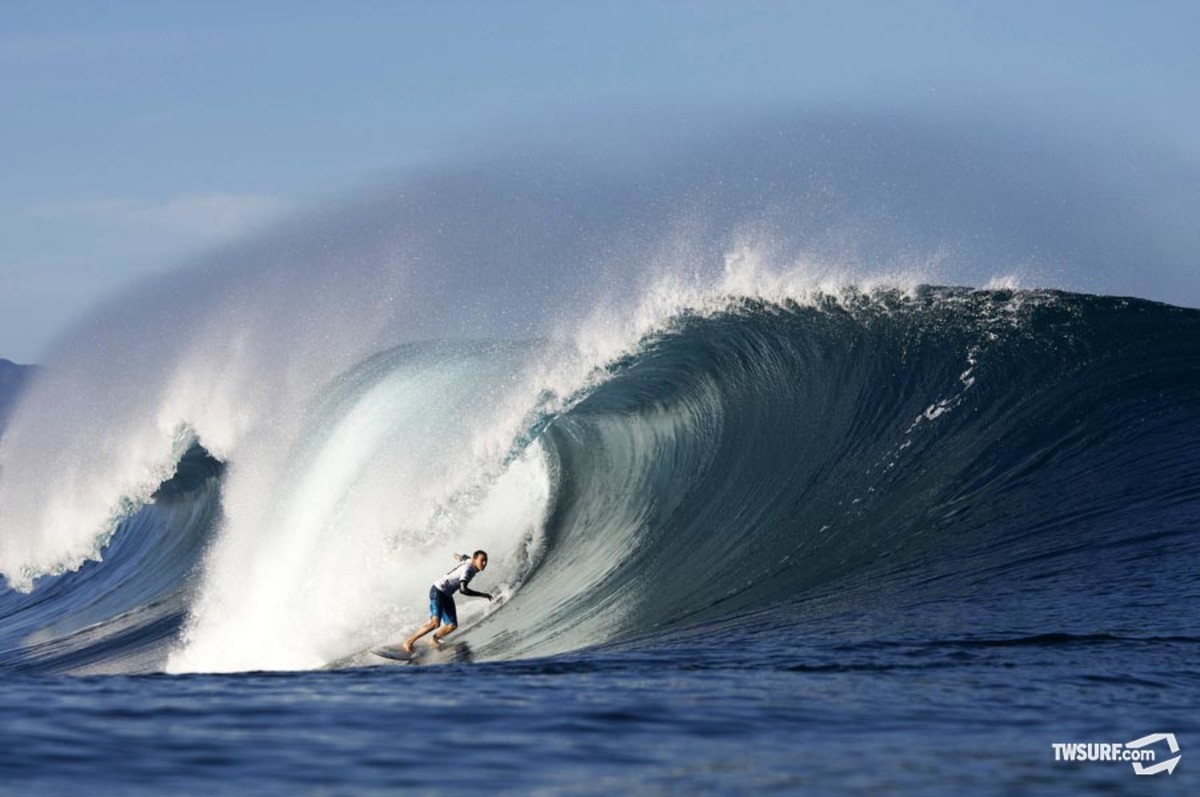 20-year old Brett Barley was one good wave from making it to the final, and proved that you don't have to be born and raised on the North Shore to excel in waves of consequence. "Gnarly Barley" as he's now called, was a crowd favorite both on the beach and on the Internet and couldn't have been more stoked on his performance, "I'm just so happy to be out there with only a few guys, usually I have to take off on closeouts just to get a wave at Pipeline," he said after bowing out in the semis.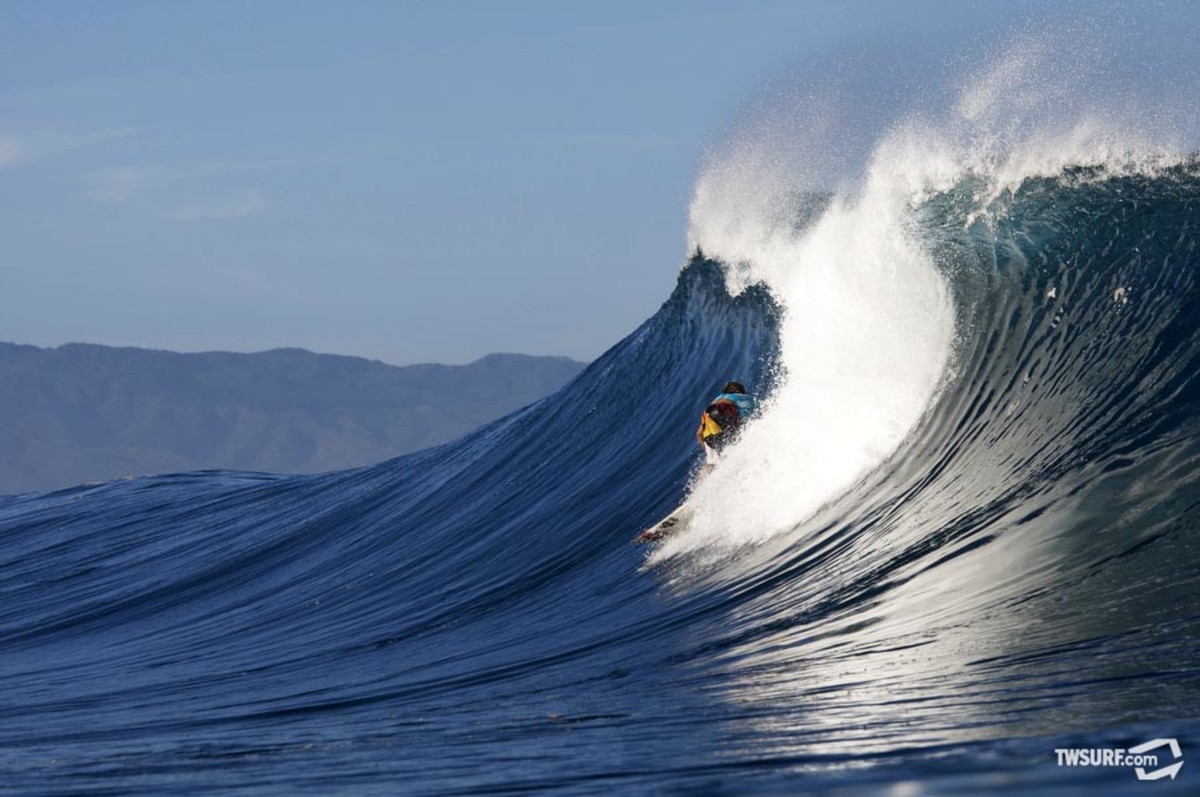 For Jabour, it was a dream run for the Hawaiian born but Brazilian blooded regular foot. He took out Reef McIntosh, Nathan Fletcher, Dusty Payne, and Jay Davies en route to a 5th place finish. For my money, the coolest aspect of the contest wasn't just thundering surf and epic barrels, it was the feeling of camaraderie between the contestants, there wasn't a ton of hassling (except by that Nils Schweizer kid he was an animal), and young guys like Brett Barley gave the older, more established guys some space and the respect they deserve. One of my favorite lines was just after the awards ceremony when Dave Wassel said something like, "I wonder who feels better, the guy who won the six-star WQS in Brazil or the dude who just won at Pipeline?" That's a no brainer, Dave, Pipeline is the ultimate proving ground and there's no better place to make a name for yourself in professional surfing than at this hallowed arena.—Justin Coté 2009 Volcom Pipeline Pro Official Results 1st: Jamie O'Brien $16,000 2nd: Anthony Walsh $9,000 3rd: Mark Mathews $4,600 4th: Danny Fuller $4,200 =5th: Ian Walsh, Kiron Jabour $3,000 =7th: John John Florence, Brett Barley $2,500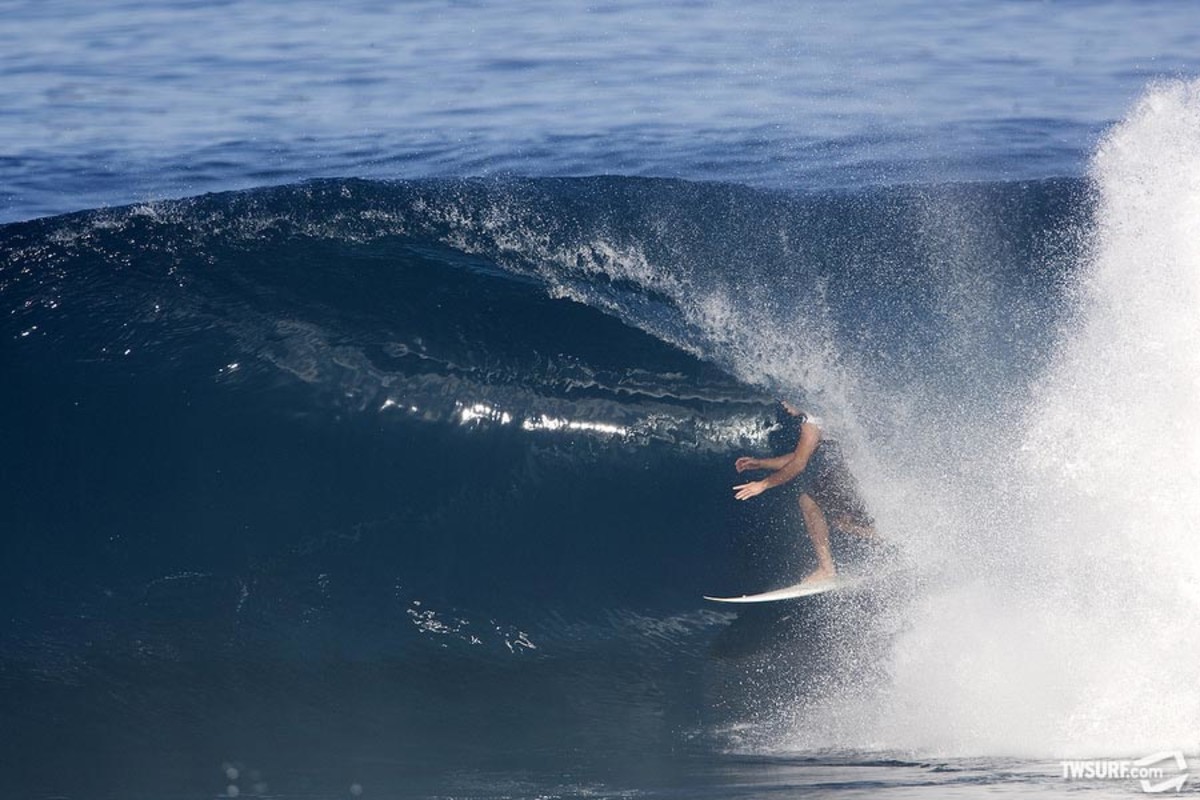 Click Through To The Next Page For More Photos!
For access to exclusive gear videos, celebrity interviews, and more, subscribe on YouTube!