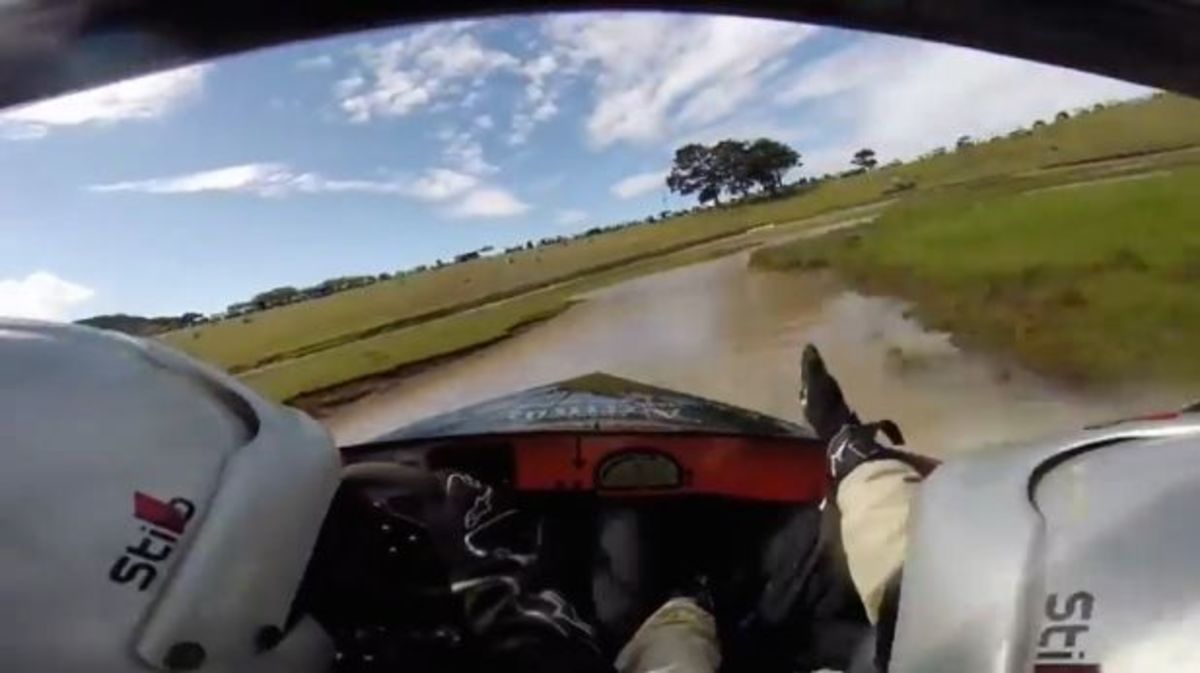 Jet boat racers navigating a jet sprint racecourse in Australia found themselves going off course and flipping their boat twice before coming to rest upside down on the bank in a "scary" high-speed crash.
As rescuers quickly arrived on the scene with cries of "get them out, get them out," driver Anthony Giustozzi and navigator Lachie Warner in the upside down Excalibur gave an odd and quite unexpected reaction as captured by the cockpit camera:
The Tweed Coast Jet Sprint Club called it the moment of the V8 Superboats Championship at Cabarita Beach in New South Wales, mainly because nobody was hurt.
"We were rolling for a little bit, and it was a bit scary, but you know, we landed all right," Giustozzi told 9News.
When a jet boat capable of reaching speeds of more than 60 mph within two seconds crashes, it usually isn't a laughing matter. But that was the reaction of the racers, who were lucky they weren't killed.
"All good boys, just flip us over," Giustozzi told the rescuers as they laughed.
Warner later posted the video on his Facebook page and wrote, "I live for this."
Here's a look at the crash from the sidelines:
More from GrindTV
Great white attacks leave Gold Coast surfers calling for shark cull
Aaron Gwin's downhill MTB run at Windham: Best of 2015?
#NoPodiumGirls calls for an end to 'eye candy' on contest podiums
For access to exclusive gear videos, celebrity interviews, and more, subscribe on YouTube!