Clarno Rapids is the first topic that comes up when talking about running the John Day River. We asked our shuttle driver Donna, a folksy grandmother who lives in the town of Fossil, about Clarno. She laughed. "Why, you could build a bridge out of all the canoes that is sunk at Clarno Rapids," she said. With that timely information, we readied ourselves to run north-central Oregon's John Day, an outstanding canoe trip-for those with solid moving-water skills.
I paddled tandem in my We-no-nah Cascade with Howie, a former college rower. Also along were Robbie and Gordon in an Old Town Appalachian and Mike in a Bell Wildfire solo. The flow level was a healthy 5,400 cfs when we started, which would add a degree of difficulty to the scenic paddling through desert canyon country. Odd rock formations and barren mounds of green and red soil speak to a time when the land was occupied by saber-tooth cats, crocodiles, and rhinoceroses. We saw mule deer, river otters, bald eagles, golden eagles, and many hawks. Less visible were the rock wrens and canyon wrens, but their flute-like notes were heard often.
The river is divided into two sections. The upper 47 miles starts at Service Creek and ends at Clarno. From Clarno to Cottonwood is another 69 miles. We had planned to put in at Clarno, but after talking to Lana, a young woman who had just inadvertently run the rapid with her male companion, we decided to add the upper section, for a total of 116 miles in five days. We wouldn't have wanted to miss any of it.
The upper 47 miles has scattered ranches but also long sections of wild country and exciting rapids. Below Clarno, the river feels more isolated and is characterized by vertical columns of basalt that form a 1,200-foot-deep canyon. Gradient on the upper section is 8 feet per mile and on the lower section is 11 feet per mile.
Howie and I had some excitement at Wreck Rapids on the first day. We knew that the rapids were coming but because of the fast flow didn't have enough warning to land and scout. We were on river right, and desperately trying to get over to river left, but didn't get there in time and instead bashed a path through a patch of willow bushes growing on a flooded gravel bar. I saw a boulder too late, and much to my dismay we went over it. Fortunately, there was enough water that we cleared the boulder, but then came a whole series of three- to four-foot standing waves.
I was paddling bow and had serious spray-skirt issues. The loose fabric made a big pocket for water to settle into. When enough gallons collected in front of me, the less-than-formidable elastic drawstring could no longer hold the skirt up, and all the water funneled down into my lap. By the time we reached quiet water, only 6 inches of my 21-inch bow was showing above the water line. (My spray skirt has since been remodeled.)
The sharp corner turns where the river flowed into the cliff walls added an extra touch of peril to our trip. Soggy Sneakers: A Paddler's Guide to Oregon Rivers, designates the "Doomsday Wall," but it seemed to us that there were a dozen places deserving of that name. With the river running high, only our vigorous efforts at the back ferry kept us from being swept into these rock faces time and again. Any canoeing textbook will say that to back ferry, you paddle backward at an angle to the current with the stern pointed upriver. The John Day River challenges that description. With the river flowing at right angles to the channel at times, we found that we had to angle the stern slightly downriver as we backpaddled. We then drifted laterally into the inevitable eddy, on the inside of the elbow.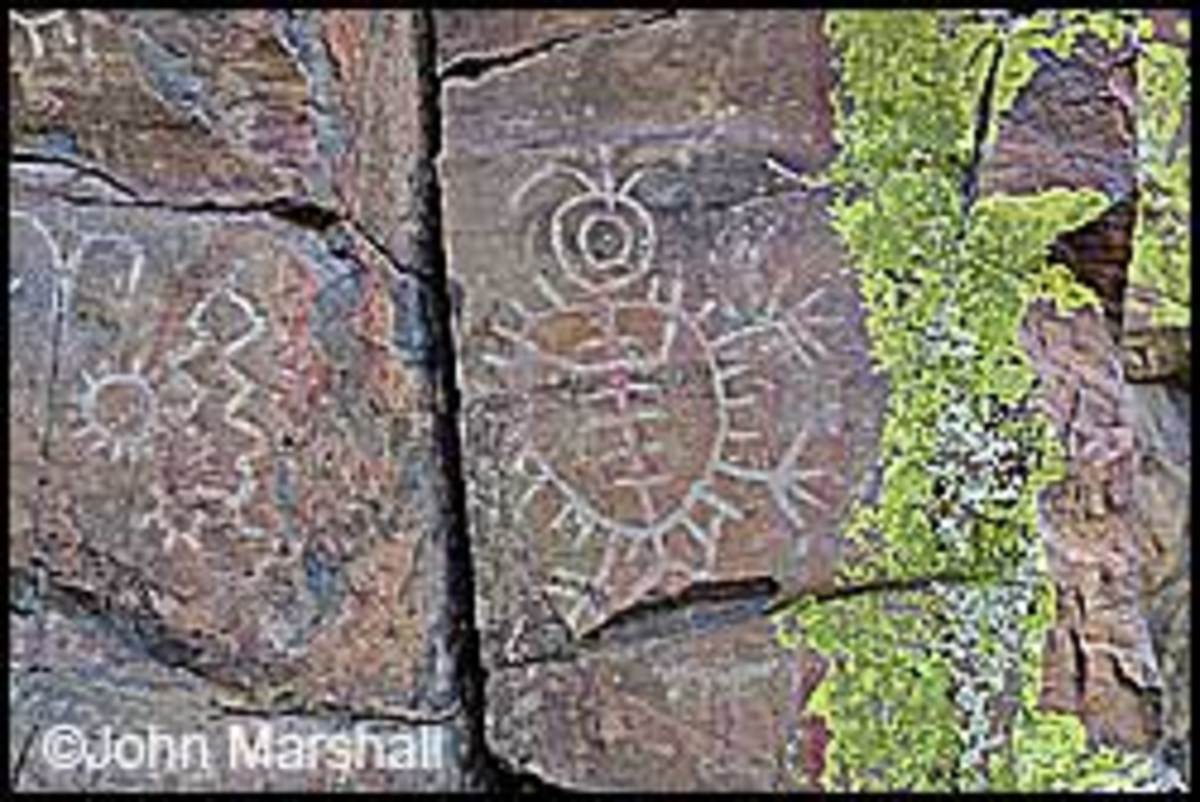 Canoes have a space advantage over kayaks and a speed advantage over rafts. The speed advantage allowed us to make 35 miles in one day despite a lot of flatwater and strong headwinds. The space advantage allowed us to camp in style. The campsites themselves were spacious, with juniper trees for shade, mesmerizing views of rock formations, and open, barren hills. We took along coolers and had cold beer at the end of each day. Dinner was set out on a table and included chicken fajitas, salads, asparagus, and smallmouth bass, courtesy of Mike, who used his solo canoe and fishing rod to good advantage.
In the end, we didn't run Clarno. Lana and her partner had set out in their small tandem canoe but didn't detect Clarno in time and wound up on an island just above the treacherous rapids. Uncertain whether they could ferry to shore, they admirably went for it. They swamped badly, but managed to get through. We marveled at their luck; Clarno at that water level rated a Class IV. We took their close call as a signal to leave it for another day. After all, why let it ruin what had been such a magnificent trip?
Getting there: The John Day River at Clarno is approximately 183 road miles from Portland. Drive 103 miles east on I-84 to Biggs Junction, then head south another 80 miles on a combination of U.S. 97 and State Route 206, or U.S. 97 and State Route 218.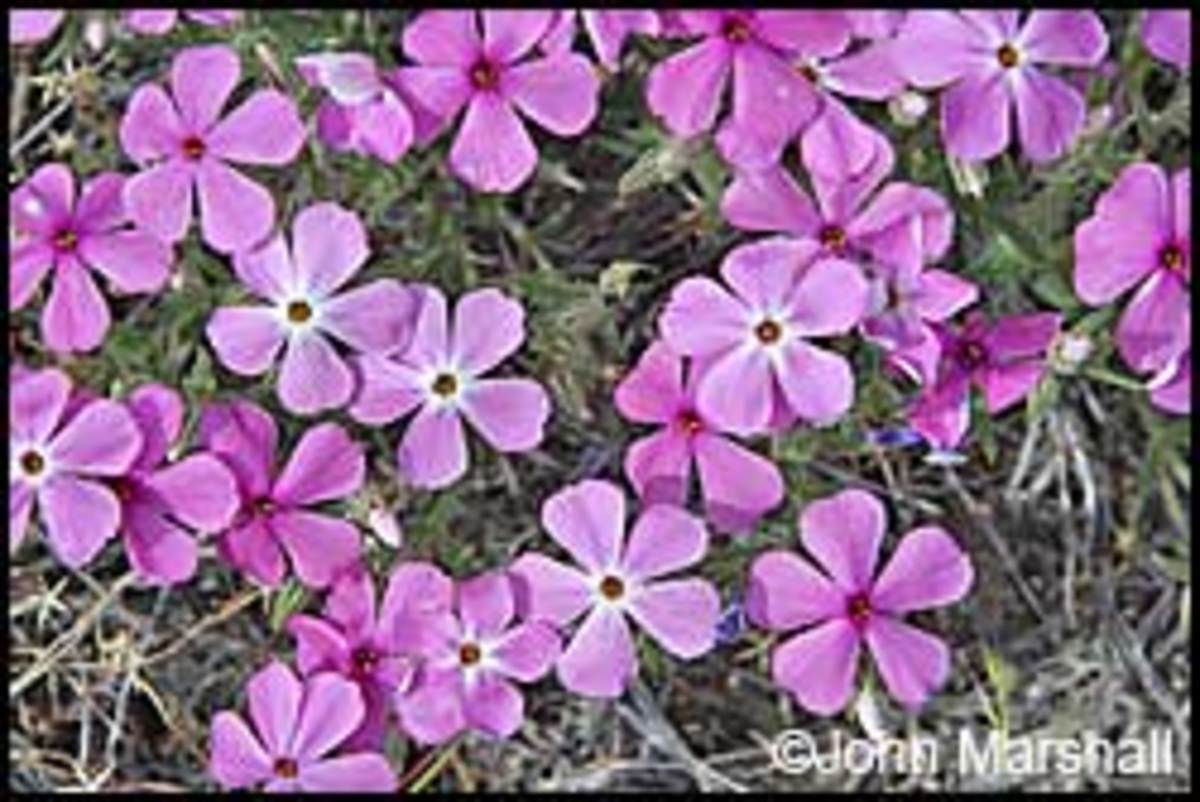 Logistics: Appropriate river levels are between 1,200 and 6,000 cfs on the USGS gauge at Service Creek. Expect the 2005 season to be short because of low snowpack.
While you're there: Visit the John Day Fossil Beds National Monument. This area is famous for plant and mammal fossils from the Cenozoic Era. Be sure to include a trip to the Painted Hills Unit, with its spectacular mounded hills of red and green soil.
Camping/Lodging: There are two BLM campgrounds in the vicinity of Service Creek. The historical Service Creek Stage Stop offers some supplies, guest rooms, and a café. Gasoline and groceries can be bought in Fossil. For motels and supermarket-type shopping, try Madras, 45 miles west of the John Day River.
Outfitters/ Resources: There are several shuttle operators, including Donna's John Day River Shuttles (541-763-4884) and Service Creek Stage Stop (541-468-3331). Boats can be rented from Alder Creek Kayak and Canoe in Portland (503-285-0464) or Bend (541-317-9407). Soggy Sneakers: A Paddler's Guide to Oregon Rivers, by Pete Giordano, will give you the basics. If you can find it, the out-of-print John Day River: Drift and Historical Guide, by Arthur Campbell, gives much river detail and history.
The article was originally published on Canoe & Kayak
For access to exclusive gear videos, celebrity interviews, and more, subscribe on YouTube!