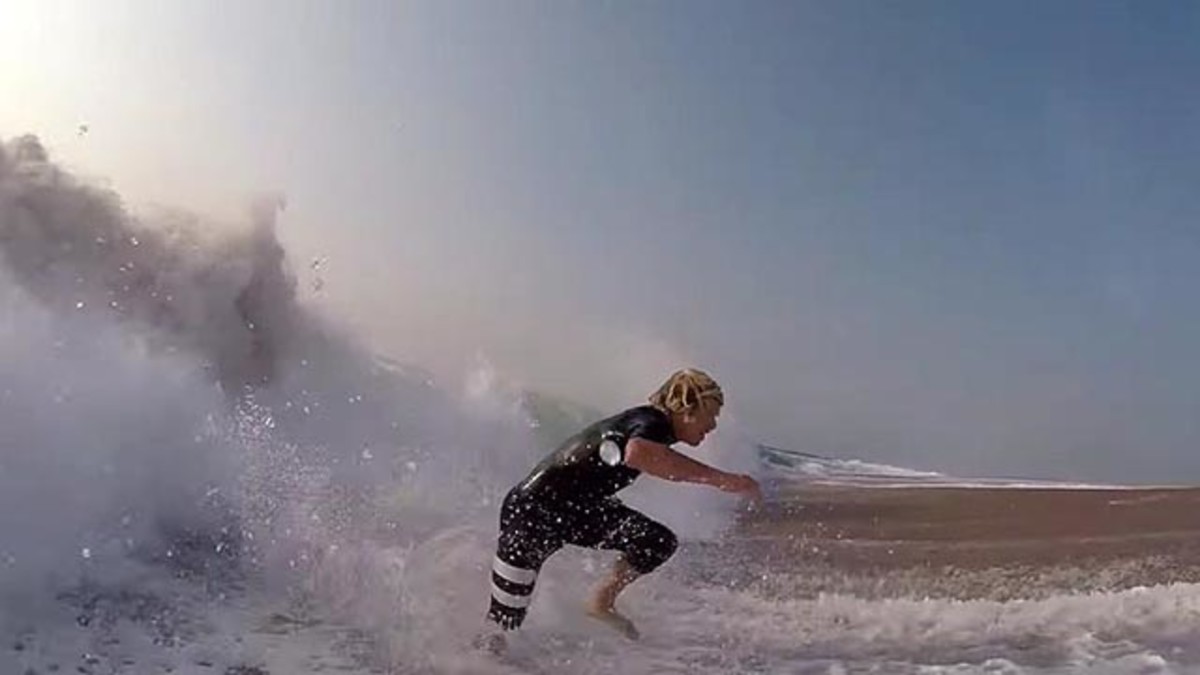 Not one to run rocks underwater, bounce around on a trampoline, or hit the gym, John John Florence has never embraced any form of training. Matter of fact, he's never even lifted a barbell in his life (err … that may or may not be true). But as he grows longer in the tooth, like many of us he's found that surfing alone isn't quite enough, and gravity must be fought tooth and nail.

"I notice that everyone is working out," JJF cheekily quips in a new episode of "Tour Notes." "They're jumping on trampolines, spinning around, landing boards and stuff. I don't have any of those workout materials on the road with me, and I've got this contest in France where I gotta make it from the outside to the inside without my legs getting tired."
So in an effort to build legs the size of Laird Hamilton, John John has taken to racing incoming shorebreak in the south of France. The workout is a liquid version of Pamplona's famous running of the bulls, and JJF and trainer/videographer Eric Knutson get absolutely steamrolled by 10 feet of crushing whitewash. "I'm sore and I'm tired," he says from the safety of dry land. "Come to think of it, it's not a very effective workout." And despite that this was filmed over a week ago, word on the street has it that John John is still excavating sand out of his hair and various body parts.
More from GrindTV
How to hold your breath longer
"John Severson's Surf" reveals surfing's Golden Age
5 wacky, weird waves that surfers love
For access to exclusive gear videos, celebrity interviews, and more, subscribe on YouTube!