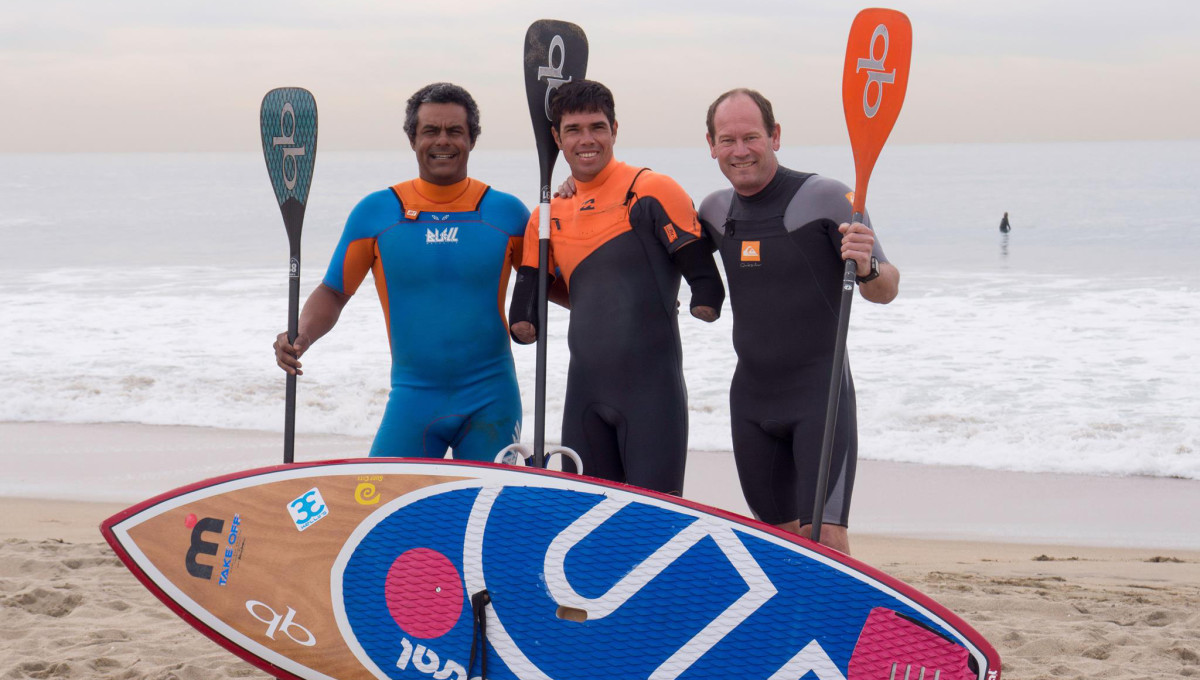 Jonas Letieri's Path from Amputee to Professional Athlete
Suppose you lived to surf. You grew up among the bountiful beach breaks of Brazil, paddling out to catch a wave at every spare moment. The ocean meant everything to you. Then one day, one second—in one fateful surge of electricity—everything goes black. You wake up in a hospital bed, and your arms are gone at the elbows.
For Jonas Letieri, this scenario is anything but hypothetical. He lost his forearms and hands in a freak electrical accident while volunteering at his church. But for Jonas, the accident didn't become the debilitating curse many people might allow it to become. Rather, the young man with the infectious grin came to deem his plight a blessing. Ironically, shortly after Jonas lost his hands, he found SUP.
"A lot of people told me it'd be impossible to surf again," Letieri said. "But my love for the ocean is so strong that nothing would stop me returning to it."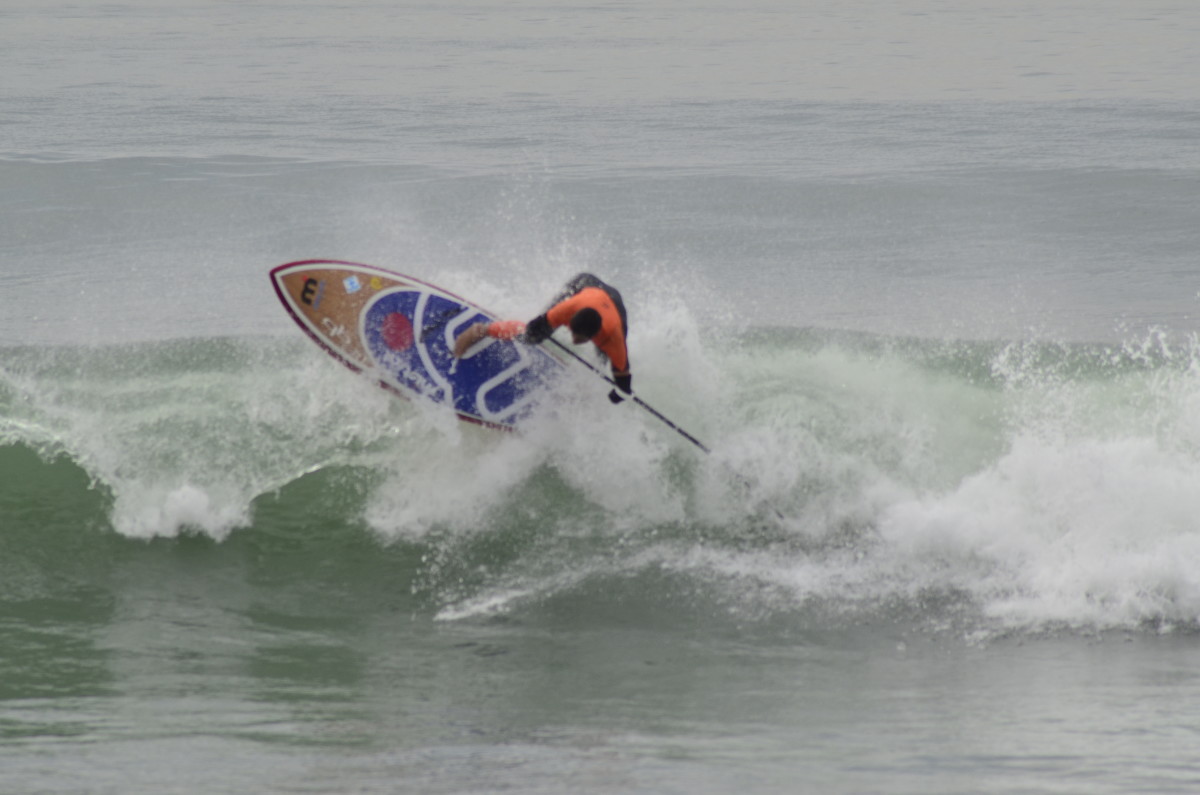 Right after his accident, Jonas and his father, Roberto, started thinking of ways to get the avid surfer back in the water. Recognizing the difficulty in popping up on a short board, they settled on SUP and soon Jonas was using a modified paddle with rings placed on either side of the shaft. Progressing rapidly, Jonas took an impressive second-place at Brazil's Battle of the Paddle in 2014. But the paddle design was imperfect, as Jonas still had to grip the handle at the top, and he often fatigued quickly.
Recognizing the difficulty in popping up on a short board, (Jonas) settled on SUP and soon was using a modified paddle with rings placed on either side of the shaft.
Enter Quickblade founder Jim Terrell, who first met Jonas at BOP Brazil and was immediately impressed.
"At our coaching clinics we teach that you don't paddle with your arms. They just connect your body to the paddle itself, and it's rotation from the trunk and hips that should generate the power. Jonas proves this is true and is incredible to watch."
When Jonas entered to compete in the Payette River Games last June, Terrell wasn't the only one paying close attention to his performance. PRG organizers Mark and Kristina Pickard, who each year would choose a PRG competitor to sponsor, opted to donate their support to Jonas for 2015.
"When Jonas won his heat everyone was cheering their lungs out and was amazed by how he keeps his balance with this cross-stern back brace move while every other paddler fell," Mark Pickard said. "The Kelly's Academy kids he worked with got some valuable SUP tips but more importantly learned a life-lesson about overcoming obstacles. They just loved him."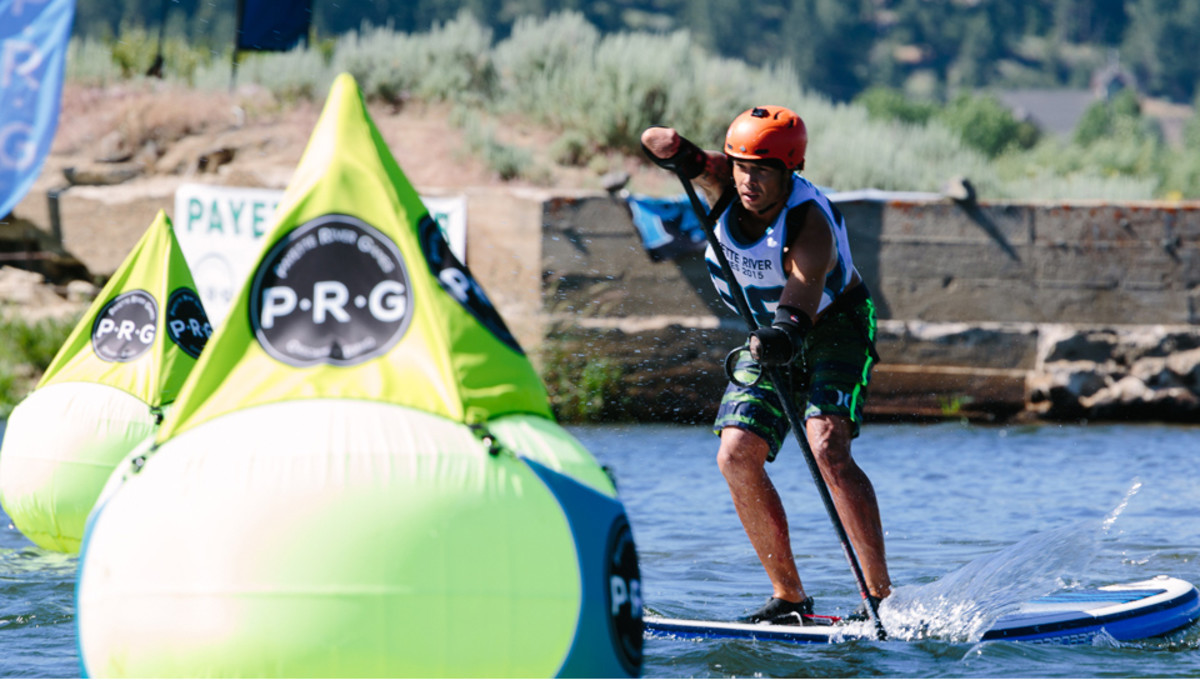 After seeing Jonas paddle again at Payette, a lightbulb went on in Terrell's head and he quickly got to work in the Quickblade design lab. The Mad Scientist made Jonas a super-lightweight paddle with a u-shaped section that provides better comfort and leverage than the previous design, while also improving the placement of the shaft rings.
Terrell gave the prototype to Jonas's countryman Kainoa Teixeira after the Pacific Paddle Games, and soon enough Jonas was out on the water with his Quickblade stick. He noticed an immediate difference while SUP surfing on downwind runs at Pero Beach and Praia Grande Beach, both mere minutes from his home in Cabo Frio.
"To go from having a paddle with uncomfortable metal rings to a custom model made by the best designer in the world is unbelievable," Jonas said.
Terrell wasn't the only member of the California SUP community who took an interest in Jonas. Since first hearing about the adaptive paddler, Anthony Vela, who had introduced Jonas to the Pickards and was determined to help him fulfill a lifelong dream of surfing in California. Vela split the travel costs with Jim and Lizzie Terrell and last week, Jonas arrived in San Clemente.
Jonas paddled with Vela and his Performance Paddling teammates and took full advantage of El Nino swells during several SUP surfing sessions. A visit to Quickblade gave him the chance to benefit from coaching sessions in the flume and enabled Terrell to make further adjustments to his paddle design. Then in was on to The Hanohano Huki Ocean Challenge in San Diego.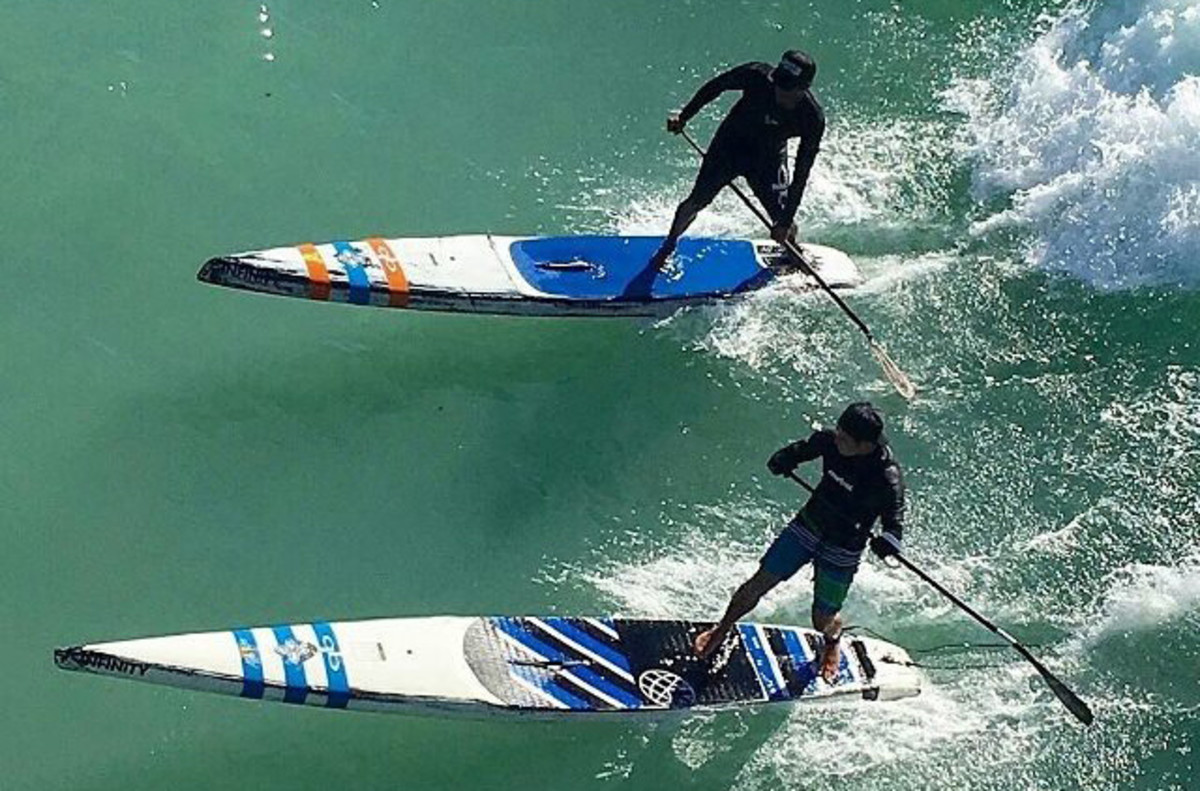 "Hanohano was an amazing experience," Jonas said. "Jimmie paddled next to me and Kai Lenny and Candice Appleby came alongside us to give me some tips and encouragement. I'm so grateful to Anthony and Jim for giving me this opportunity."
The following evening, Vela drove Jonas to Hollywood, where he didn't check out the stars on the Walk of Fame or try to catch a glimpse of the glitterati on Rodeo Drive. Instead, Jonas shared his story at Snowball Church. The impact was profound.
"Jonas does a lot to inspire me athletically and in the way he lives so exuberantly, but his testimony just floored me," Vela said. "I cried tears of joy for about 25 minutes."
Looking ahead, Jonas is exploring the possibility of teaming up with Vela for the Molokai2Oahu crossing. He also hopes to compete at the next Pacific Paddle Games, if sponsorships will allow him to do so. Regardless of what his racing future holds, Jonas is determined to get the most out of every day, and to continue paddling, skateboarding, swimming and all the other activities he loves.
"My life since the accident has been like a SUP race," Jonas said. "I'm just taking one stroke at a time and trying to enjoy each moment."
Another against-the-odds inspirational paddling story.
More SUP pros.
The article was originally published on Standup Paddling
For access to exclusive gear videos, celebrity interviews, and more, subscribe on YouTube!