Josh Hutcherson is doing his best not to work right now. But today, it's a cold February afternoon, and the 22-year-old actor is sitting in a small room tucked inside somewhere in New York's Flatiron District, away from Snow Monsters and tourists and construction, answering questions about his new project with Ron Howard: Canon's Project Imagination: The Trailer. Soon he'll head back to Los Angeles and back to his dog, Driver ("He's back home waiting for me."). Then it's off to Budapest — where Howard is shooting a film — to pick the winner of the contest, which will determine Hutcherson's next role. But first, this summer he'll star alongside Benecio del Toro in Escobar: Paradise Lost, and is back in the Hunger Games with Jennifer Lawrence as Peeta when Mockingjay Part 2 hits theaters in November.
But for right now, he says he wants "to focus on not working in the best way," and "saying 'no' more than 'yes,'" at least until he reads the right script — or, at least, one that's appropriate for his age. "I don't have the dire need to work, but I really want to work," says Hutcherson. "So I'm just kind of trying to find the right next thing to do."
We sat down with Hutcherson to talk about why he wanted to work with Howard, staying fit, and his path to sitting in the director's chair.
What have you learned from working with Ron?
I just started working with Ron recently. I've only had one meeting with him so far, but it was really cool. He's the guy that I've always said in interviews is one person that I look up to, and his career is one that I want to emulate, going from a young actor and becoming a worldwide-respected director and really an incredible filmmaker. And one piece of advice he gave me was … to go and watch some of your favorite film sequences without the sound. Because he said once you watch this magical film sequence, and you're like, 'I don't know how they do that.' And then all of a sudden you take the sound out of it, it takes away some of the magic. And you go, 'OK, that's simple, so the camera's here, and the camera's there, and it moves like this.' And you can kind of see the actual technical shooting a lot easier. And that was a cool piece of advice. I had heard it before, but just to hear it reiterated, and he said, 'Yeah, I heard it, too, and then I actually did it, and was like wow, that helps a lot.' That was a cool thing.
You have to choose a trailer that you'll then star in and produce a short film for Canon's Project Imagination: The Trailer. How do you go about choosing your own roles?
I always try to go based on character and story. Those are the most strong and important things for me, and to find a character that really is relatable, that has a true, solid voice, different from the other characters in the film, and that tells a story that is interesting, a story that you kind of lose yourself in, and you just kind of want to never stop reading the script and you can't put it down. Those are the main things. And also working with certain people. Like with this project, working with Ron Howard was a huge draw for me, and that's similar in my acting life as well.
What drew you to Project Imagination?
I thought it was a really cool concept. To have people all over the country submit their own 60-second movie trailers that they create themselves about their everyday lives or whatever it may be, for me, it felt like a hotbed for some really original content and unique, true stories. And I think sometimes in this business, you can get a little jaded with people trying to make true stories or kind of just the mundaneness of being a script-writer writing so many scripts. So to have somebody who has a fresh take on things, I thought it was really interesting. And also the idea of just inspiring people to pick up a camera and be creative and tell a story I think was really cool. And also the fact that I have no idea what it's going to be, so I'm signing on to act in something and I have no idea what the character's going to be like.
Yeah, you're sort of giving someone else this new opportunity. What was your big break like? When did you feel like you'd really made it?
I mean, I started when I was so young — I started when I was 9. For me, the first day I walked on a movie set I felt like I made it. That was good enough for me. I was like, I'm an actor now, yeah! I was like at the top point in my mind, so yeah, that was it.
With your most recent project and working on Hunger Games, how do you stay fit right now?
I like to play sports. I grew up playing sports. So for me, basketball is a huge source of cardio and exercise. And I love hiking with my dog in L.A. And I actually just recently started going to yoga. I've been planning to go more, but I haven't, and I need to, but I really liked it. I have kind of this nagging hip injury, and I really need to stretch a lot, and I have horrible flexibility, but yoga is something I really want to get more into.
Do you ever feel pressured to stay fit and be some sort of action hero?
Not really. I want to stay fit for myself because I love playing sports, and I just like being active. I like doing stuff. No matter what, I'm always looking for some kind of physical challenge of sorts, and physical competition. So I want to be at the best performance. I mean, I get lazy sometimes and start eating like an asshole, and not really taking care of myself.
Who doesn't?
Exactly, you gotta have those dark times to have the light times. It's all about balance.
So what's next for you?
This project right now is my main focus acting-wise. And then I have a movie coming out called Escobar: Paradise Lost with Benecio del Toro. It's about Pablo Escobar. It's going to come out sometime this summer. I finished filming that last year, and other than that just trying to read a lot of scripts. And I have some things I'm producing and developing [in the] early stages, and just trying to be patient right now and not, you know — I don't have the dire need to work, but I really want to work. So I'm just kind of trying to find the right next thing to do.
Do you have something in mind?
I really don't. Like I don't have a specific thing that I'm necessarily looking for. It's hard because the age I'm in right now, being 22, you're kind of too old to play high school and too young to play a young professional out of college. So you're right in that middle age, and it's tough to find good stories. I read a lot of scripts that are in college, and I just haven't found many great ones. It's kind of a hard time to find stories that are age-appropriate that are kind of at the level that I want to be doing.
What do you want to be doing in the next few years?
I want to direct. I really want to direct. And that's definitely a direction I want to head in now, and that's why I've started producing some stuff and developing some of my own projects to just kind of start to understand filmmaking from that side of the camera as well. And right now I just want to focus on not working in the best way, like really looking for — saying "no" more than "yes." Really looking for a special project. And, you know, just being patient. Right now, that's kind of the mindset that I'm in.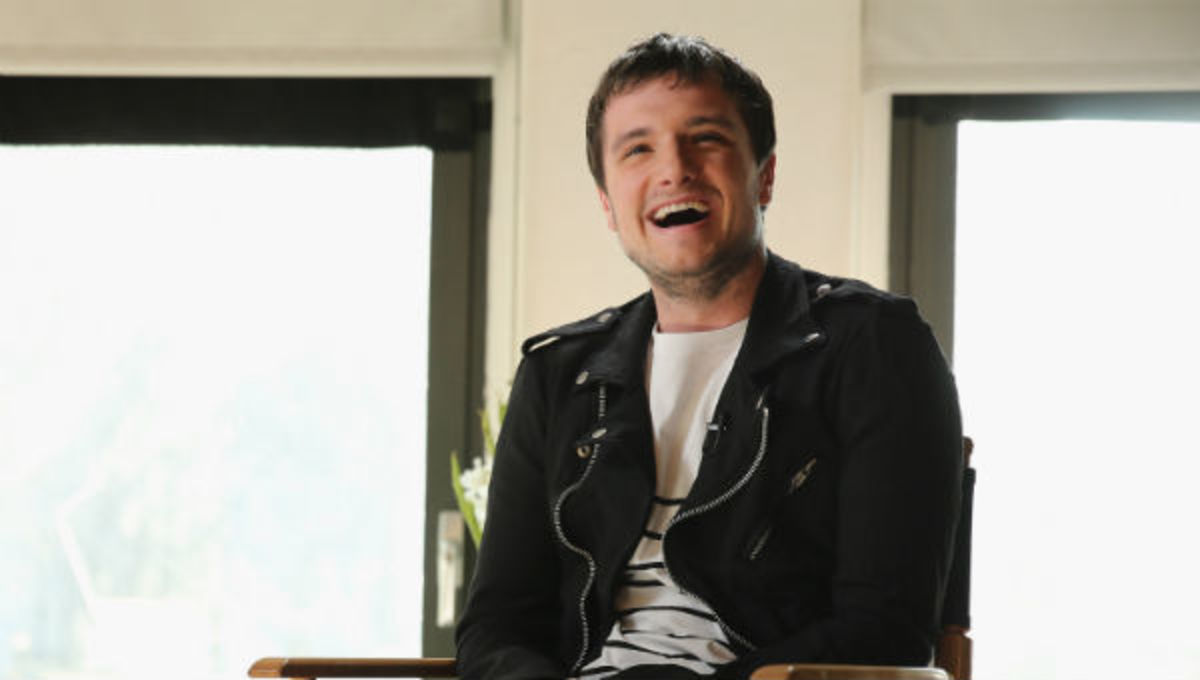 Getty Images for Canon
For access to exclusive gear videos, celebrity interviews, and more, subscribe on YouTube!