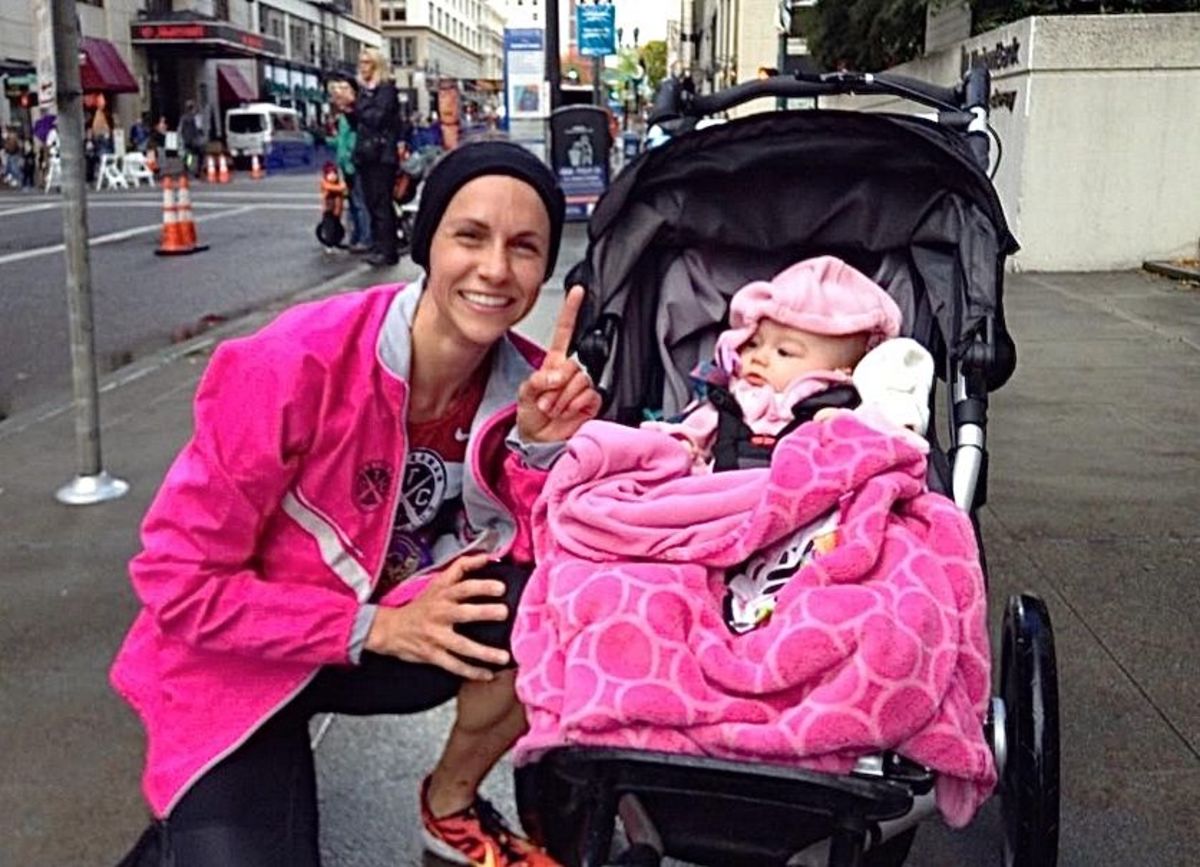 Julia Webb, whose husband, Alan Webb, owns the American record for the fastest mile, pulled off an achievement worthy of a Guinness World Record—she ran a 38:15 in a 10K run while pushing a "rent-a-baby" in a stroller.
Webb ran in the cold, wind, and rain with 7-month-old Ruby Schares—an infant of some friends—safely tucked away in blankets under a rain cover during the Run Like Hell 10K in Portland, Oregon, according to Runner's World Newswire and Webb's blog.
Alan Webb, currently pursuing a professional career in triathlon, set the American record in the mile at 3:46.91 in 2007. With her time, Julia will be the new owner of the Guinness World Record for a 10K while pushing a baby in a stroller, if it is approved. Allison Tai of Canada currently holds the record at 43:07.
After being told by organizers of numerous 10K runs that she couldn't run with a stroller, she finally found one that would accept her attempt at the record. Only there was a slight problem. She didn't have a baby for the stroller.
Webb trained while pushing her own 2-year-old daughter, but baby Joanie was "almost 3,000 miles away on a rare trip with dad" and was unavailable for Sunday's race.
That's where Stephanie and Eric Schares and their infant daughter come in.
"[Eric] jokingly suggested, 'Have you ever considered using a lighter baby?' looking down at Ruby, who was only about 4 months old at the time," Webb told Runner's World Newswire.
The idea was hatched over the summer and Webb ran with it, calling it "rent-a-baby."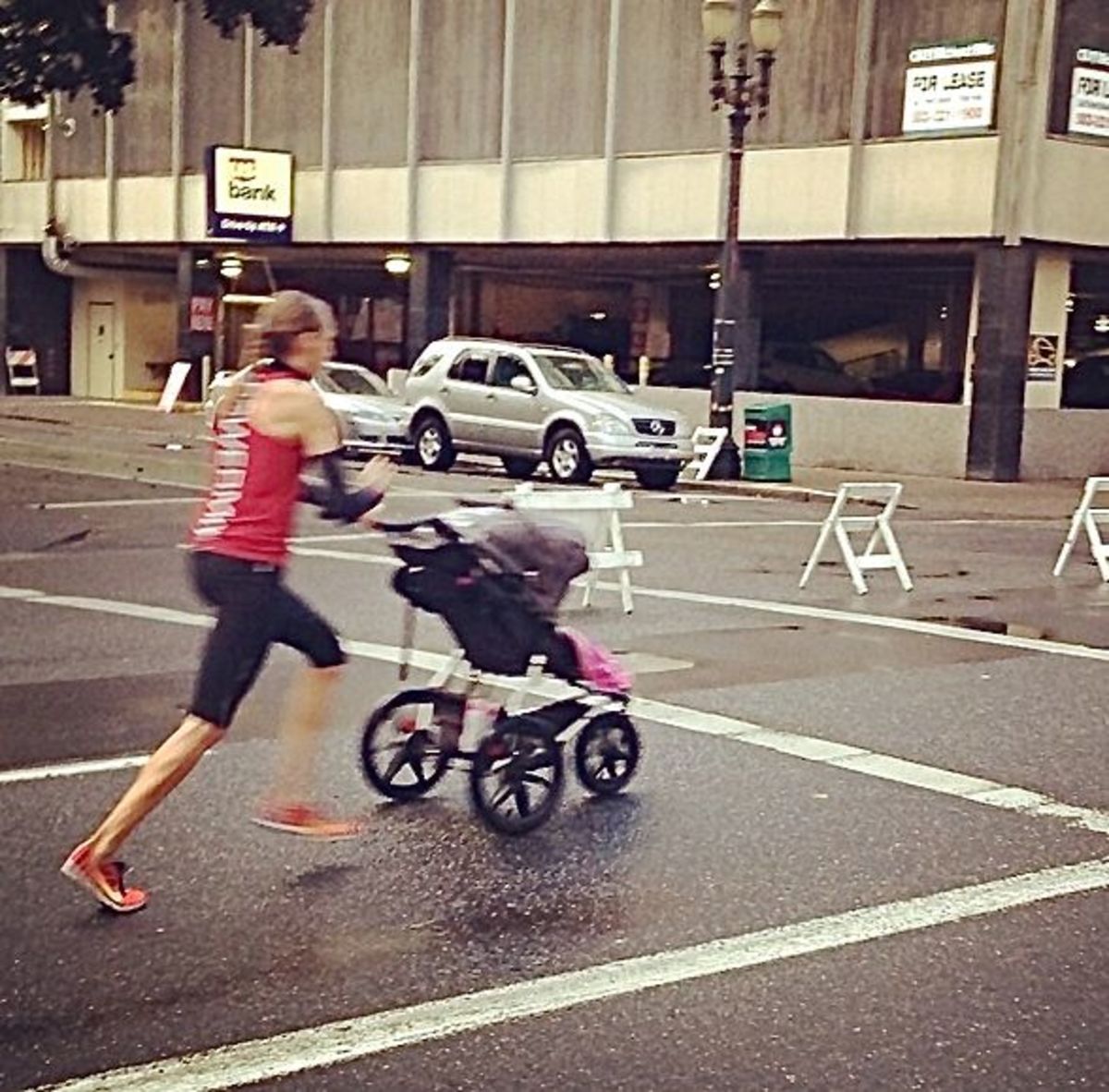 "The start was freezing, so Ruby was hidden in the cocoon, and I was still wearing my rain jacket and ear warmers when the gun went off," Webb wrote on her blog.
"I reassured Ruby's mama, Steph, that I had a great rain cover and Joanie actually does better running with that because it's like a little cocoon to protect her from the elements and usually puts her to sleep."
But Ruby didn't sleep.
"Wide-eyed Ruby definitely didn't want to miss out and was far from asleep when I peaked in at her after the finish," Webb wrote. "Just like our first [practice] run, she took it all in stride, alert, and intensely sucking on her binky, only to pass out from exhaustion once she returned home from her running adventure."
Follow David Strege on Facebook 
More from GrindTV
Pro triathlete races Ironman 4 months after giving birth
Alex Honnold climbs Heaven at Yosemite twice
For access to exclusive gear videos, celebrity interviews, and more, subscribe on YouTube!