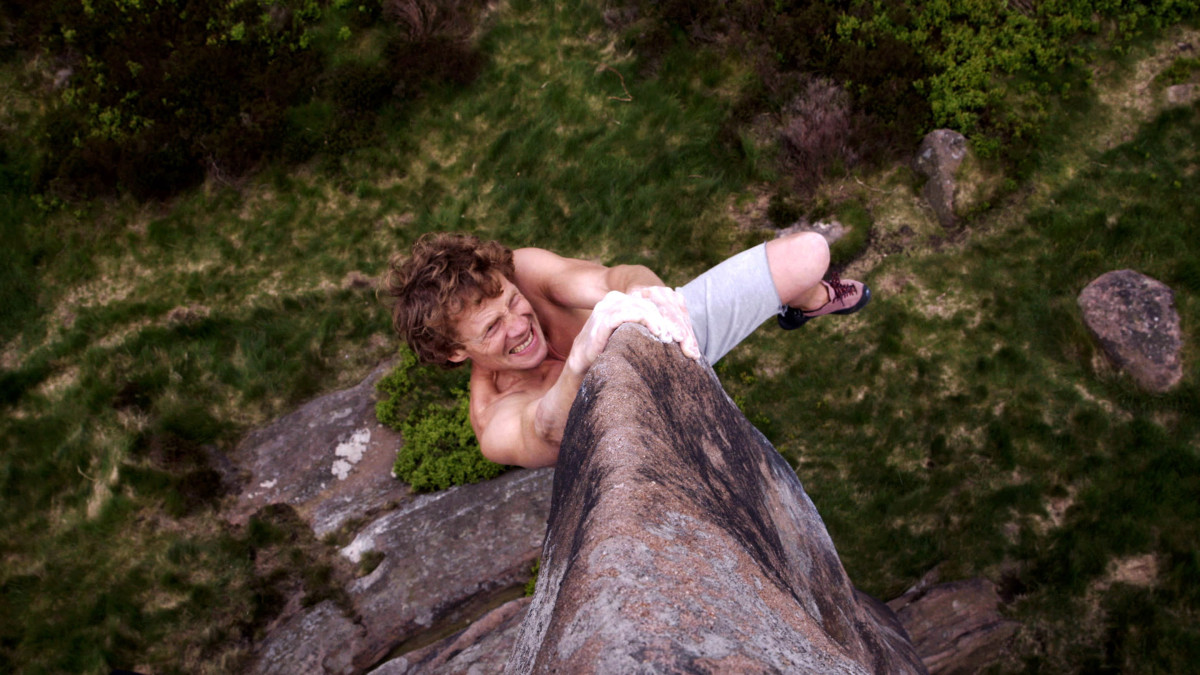 Julian Lines is the Alex Honnold of the U.K. only quite a bit older and not nearly as well-known as the American free solo climber who has been featured on "60 Minutes" for his daredevil antics of climbing without a rope.
But Lines is no less a daredevil.
While Honnold, 29, is best known for his ascents of big walls—including those in Yosemite—Lines is a 47-year-old from Northern Ireland who has been free solo climbing cliffs for more than 25 years.
"Jules is very much the dark horse of British climbing and easily the most accomplished free soloists in the U.K.," Alastair Lee, a director at Posing Productions, told Caters News.
So while Lines might not rate a segment on "60 Minutes," he warranted his own video by Lee and Caters TV, showing his abilities on a 60-foot cliff in Scotland:
"There's a lot of feeling and emotions going on when soloing," Lines told Caters. "It's quite complex, yet so simple.
"Although you have to be clear-headed before you start soloing, once you're up there, life's problems just seem to evaporate. Of course there are fears and nerves, moreso now that I'm older. In fact, I don't really like it anymore if I'm more than about 60-feet up.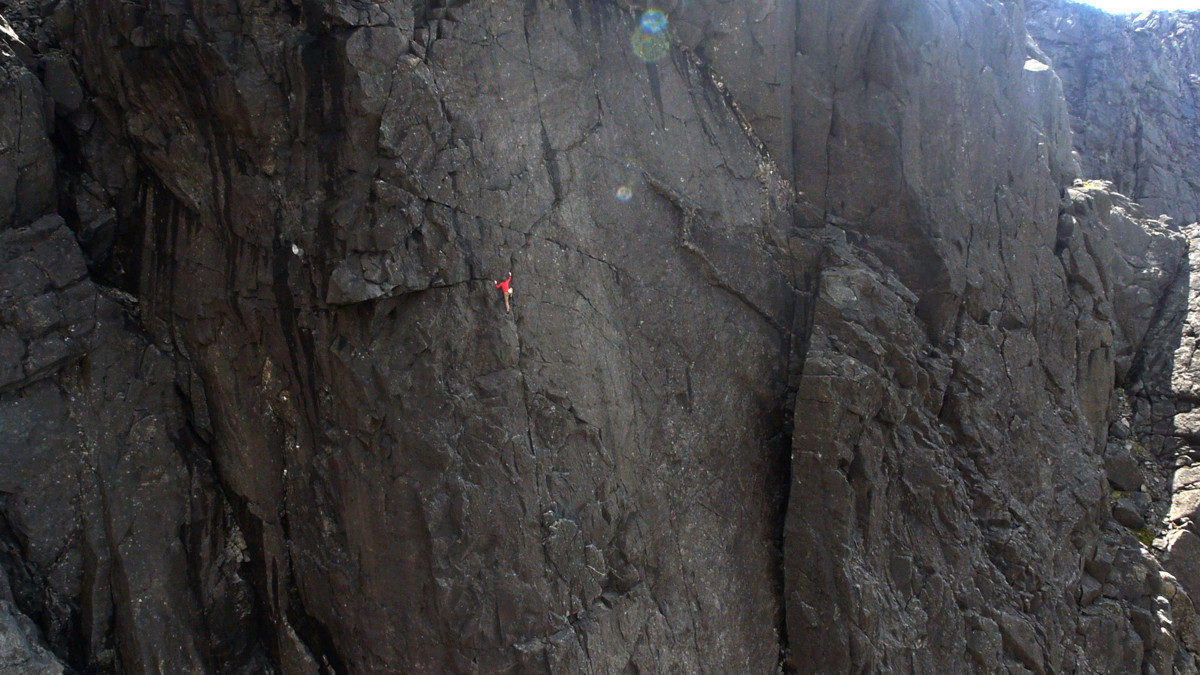 "I don't worry about slipping, I worry about my arms tiring rapidly and not being able to hold on. It's all about speed and precision."
And, as he said in the video, finding that fine line between pushing yourself enough to enjoy it and not pushing too far where you panic and lose it.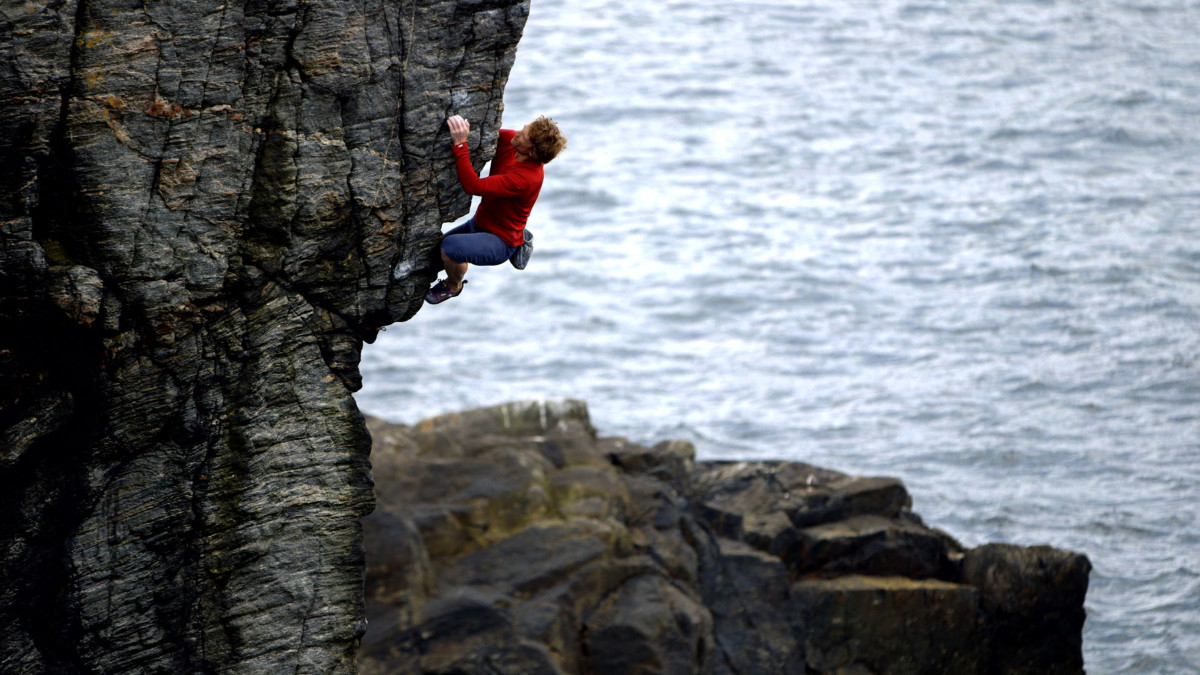 Lines admitted he's had his share of close calls and has been lucky, having once survived a 40-foot fall.
"I realize the weight of mortality catching up with me and I'm a lot more scared," Lines said in the video. "Part of my subconscious wants to carry on, I really want to do these things, but then the practicality of it and my sub-[conscious]—I'm frightened. So…there's a big battle going on."
Making his latest accomplishment that much more impressive.
Along with the video, Caters released several photos of Julian Lines climbing dangerous cliffs without ropes. Honnold would be proud.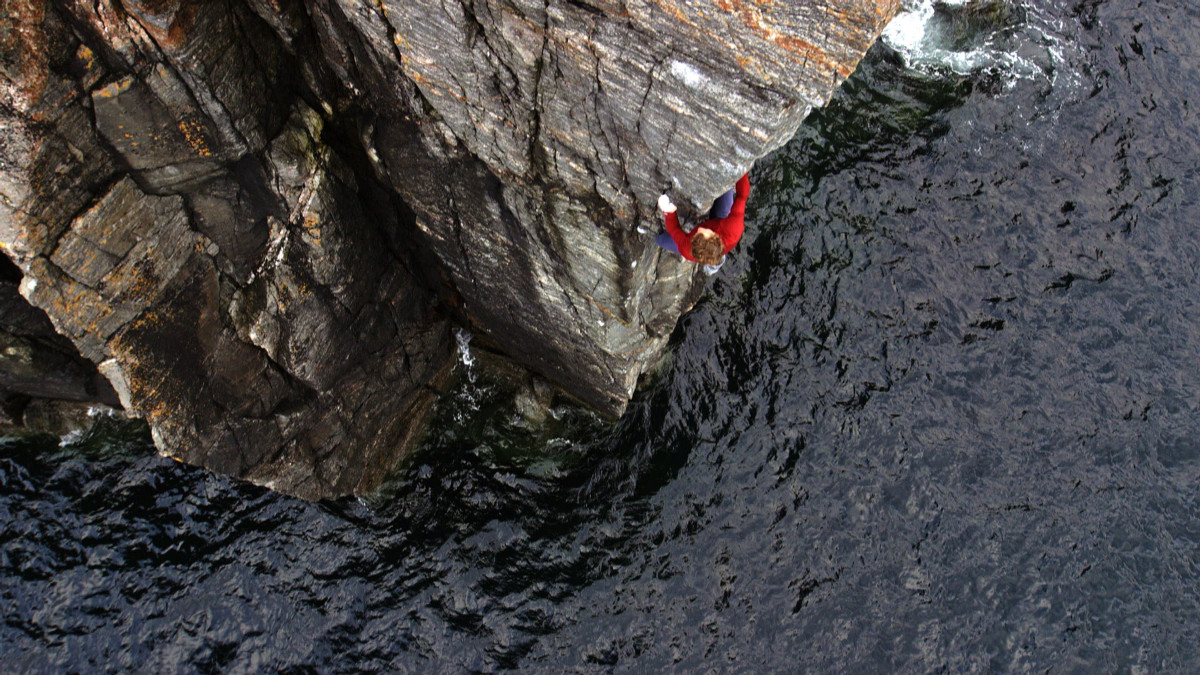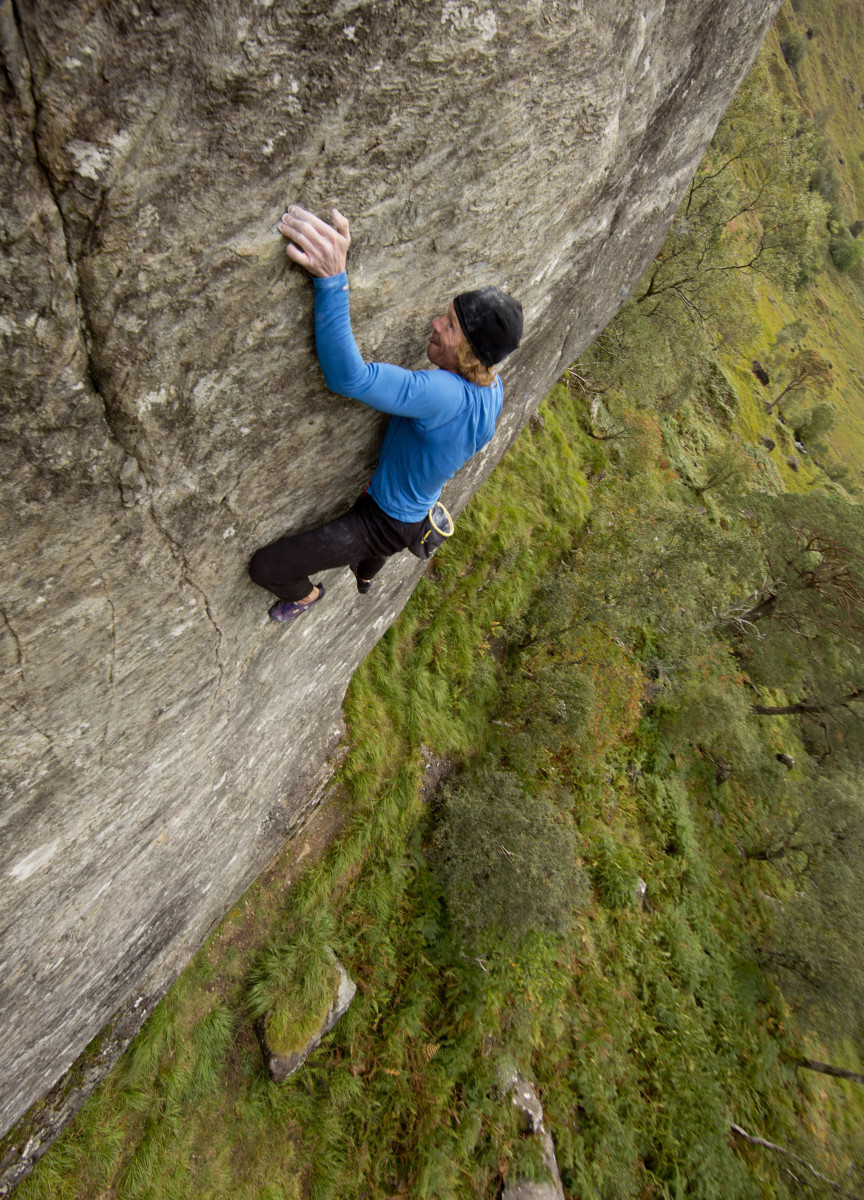 More from GrindTV
Captain suspected of poaching cheers as his ship sinks
Nenana Ice Classic 'lottery' tied to melting river
Man squeezes 61 adventure sports into 24 hours
For access to exclusive gear videos, celebrity interviews, and more, subscribe on YouTube!