According to a report on www.thedaily.com.au 20-year old Julian Wilson will skip the 2009 WQS season in order to focus on making a surf movie with Irons Bros Productions, the makers of Dude Cruise and an upcoming top-secret project involving TransWorld SURF and some random World Champion types…Good luck on your endeavour Julian, as long as it keeps you 1000's of miles away from my little sister I totally support your decision.—JC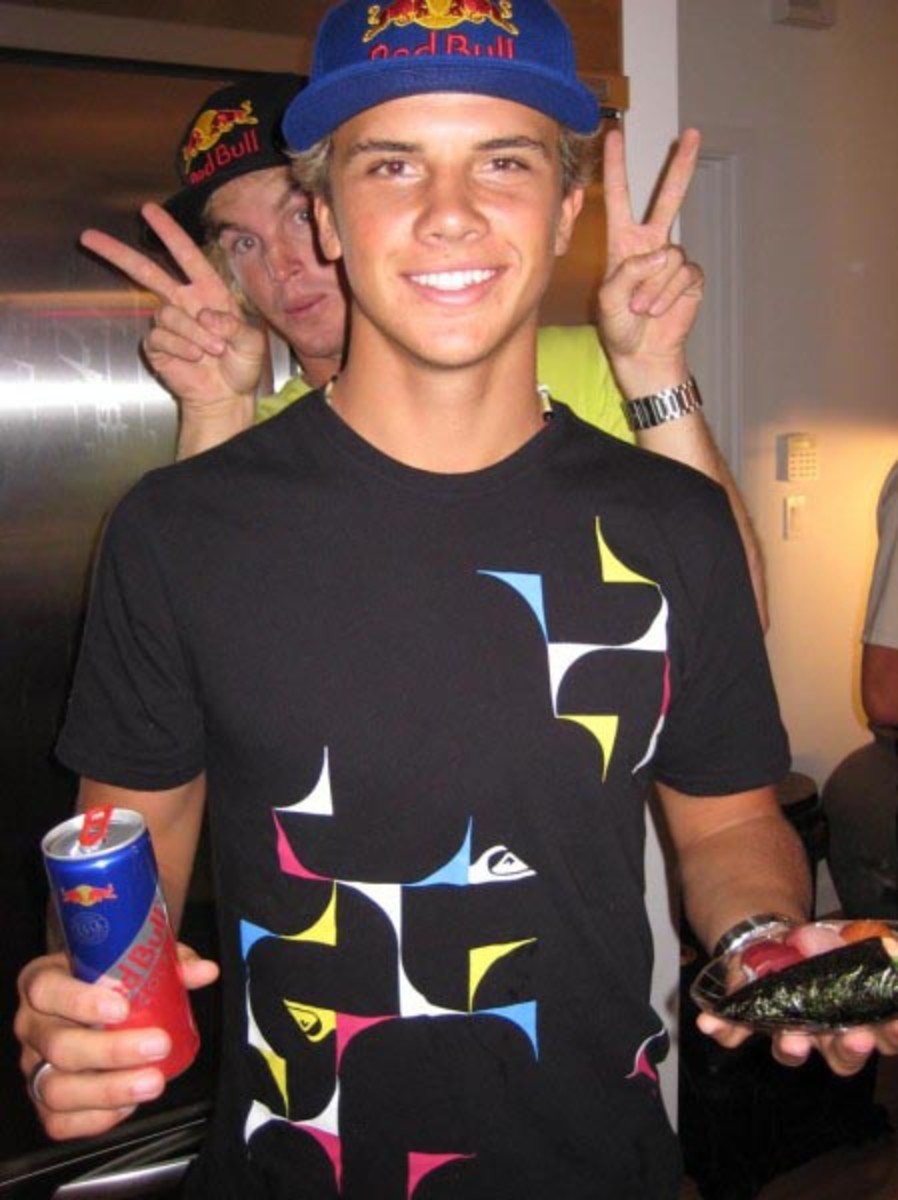 Julian Wilson with Jamie O'Brien. Photo: Justin Cote
From www.thedaily.com.au/news/:
Sunshine Coast surfing prodigy Julian Wilson has earned plenty of plaudits for his skills on a board.
Yesterday, he revealed his New Year's resolution is to turn more heads on the silver screen.
The 20-year-old will travel to some of the world's best breaks as the star of an as-yet-unnamed surfing movie, bankrolled by surfing legends Andy and Bruce Irons' production company.
In doing so, Wilson will put his aspirations of cracking it on the World Qualifying Series on hold.
"I'm not going to do the (W) QS next year; I'm going to do a movie," Wilson said.
"I'll do a few (events) I can get wildcards into through Quiksilver, but I'm definitely not chasing them."
"It's going to be all over the world. We'll pick some locations, wait for the best swells and fly there.
"I'm excited about it."
Wilson has recently arrived home from a promotional visit to Hawaii, his first stint back in the water since damaging ankle ligaments in early August. He plans on making his competitive return to the sport on Saturday at the Ocean and Earth International Teenage Rampage at Sydney's Curl Curl Beach.

Read entire article at http://www.thedaily.com.au/news/2008/dec/24/wilson-surf-worlds-best-breaks-film/
For access to exclusive gear videos, celebrity interviews, and more, subscribe on YouTube!