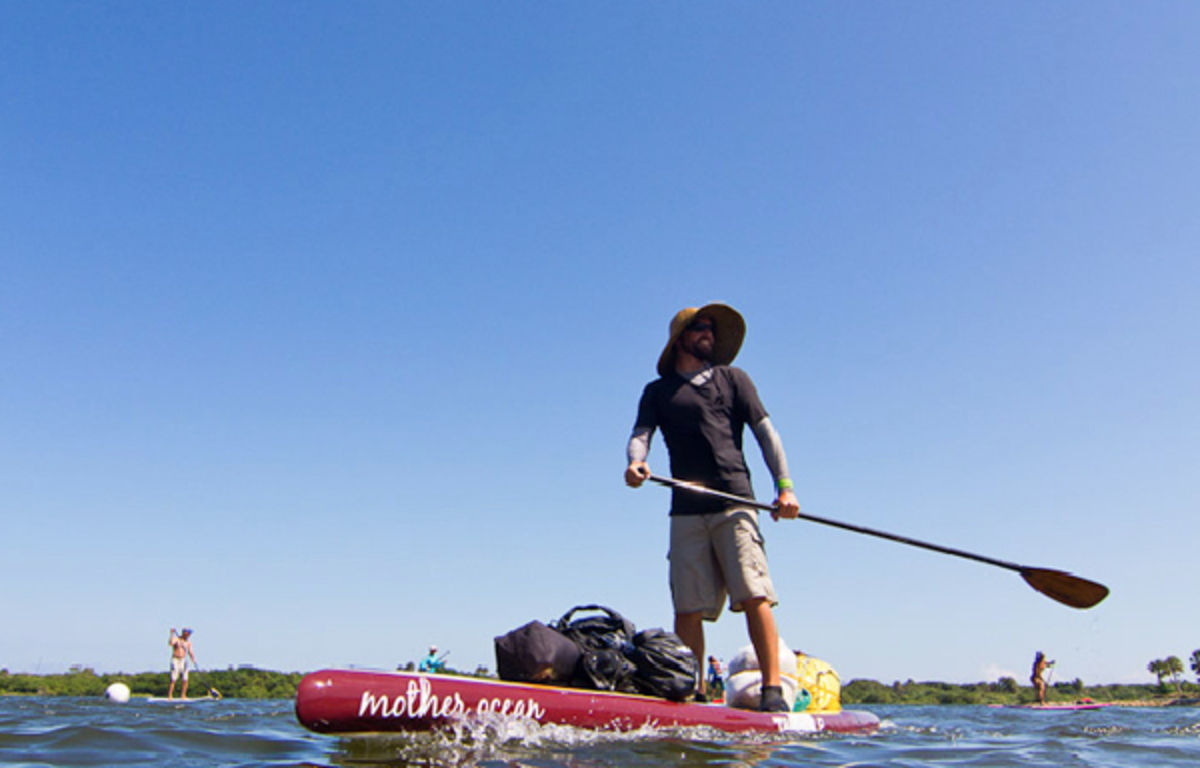 Justin Riney On His Everglade Exile
Last year, Justin Riney won the Expedition of the Year prize at the SUP Awards for his year-long trip on Florida's waterways. He raised awareness for the environment, he rallied communities and he changed his life forever. Now, the Floridian is ramping up for an adventure he's calling "Everglade Exile," a five-month adventure to raise global awareness for this delicate ecosystem. He leaves June 1. We got him on the horn to talk bug bites, conservation and why the hell he would do this trip during the summer.
Tell us about your conservation plan.
You talk about conservation with young age brackets and even older ones and they're kind of burnt out. My strategy has been to give them something to get excited about like an adventure. Then when you have their attention you can pepper in history and conservation. I think the down-to-earth, adventure perspective inspires others to get out there and creates awareness and advocates.
How was your time off?
I spent a full year in Florida last year. It's my home state but I was overwhelmed with it in the best and worst of ways. I needed to spend a few months away to gain perspective. I went to Kentucky and it was mid-winter, snowing. I holed up in a cabin and wrote, healed my body and mind. I had a broken ankle that I'd re-injured (during XF500) and I had chronic stuff with my shoulders. I've been working with a good team of chiropractors and nutritionists to get 100 percent. I've been doing two-to-three hours training each day for two months. I'm about 90-95 percent.
Why Florida again?
Florida is my home turf. Last year I went through this area so quickly. It was very healing for me at that point in the journey but it wasn't enough.
What's different from XF500?
My last objective was more broad in scope, this is focused on exploration and studies, a lot of writing and photography. The goal is to raise international awareness for the Everglades. There will be a lot fewer people and it will be more isolated. And I'll be there in the summer, in some of the harshest conditions on the planet. Bugs will smother; it's hurricane season; it's hot, humid; there are sharks, gators, crocs, dolphins, turtles, manatees all in the same spot; it's off the grid. This isn't the Florida of golf courses, Disney and perfect beaches; this is raw wilderness.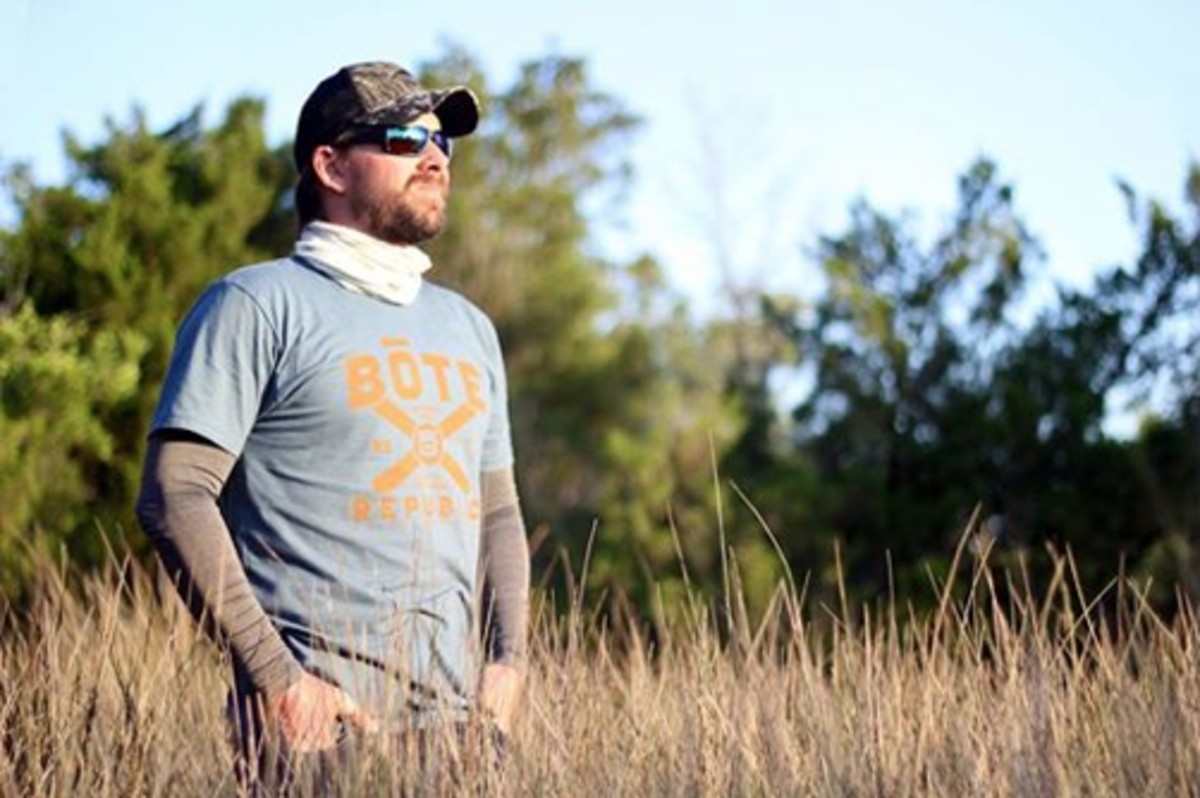 Why summer?
June to November is considered the off season. With the bugs and conditions no one wants to be down there. The flexibility that fewer restriction and visitors provide me allows me to go this length of time. During the good months I would only be able to spend two weeks at a time (because of permitting). It will be amazing to document in the off-season with no one around.
What about bugs?
This is the worst environment for bugs you can imagine. I hear it's bad already. Even the the (Indian) tribes that used to live here would escape to the Keys thing time of year because of them. You have to have something over your mouth and face or the no-see-ums will smother you. Besides insect-repellant clothing I'll try to avoid being out during peak hours, dusk and dawn. But those are also peak photography hours. I've been through a lot of buggy scenarios and have a lot of tricks.
Do you feel more prepared this time around?
From a skills standpoint I'm very confident. I know it will be incredibly challenging from logistics and communication to the elements being a lot more challenging. I'm fully expecting to run into problems with theft. All locals I know are wonderful and very supportive but it's kind of the Wild West down there.
A lot of the trip will be off the grid. I'm working with SPOT and I'll have a (satellite) phone for emergencies. I'll have about a 100 mile range from Marco Island to Florida Bay with a hub on the north end and the south end. I'll do seven- to 10-day trips then come back to fuel, restock, get pictures and writing out. I'll have locals in Everglades City stocking them up and (assistant) Cynthia Trone will be on standby from Jupiter. I'll also be doing a ton of fishing out there. It'll be a mix of living off the land and provisions.
What are some hardships you foresee?
You're always part of the ecosystem but out there you really feel like you're part of the food chain. Pythons are a big issue. And the tides are incredibly challenging. If you get stuck mid-tide it's boggy and you're stuck there in the mud until the next one. Every little thing is an issue. If you get a cut on your finger or toe you have to worry about infection. You gotta be on your game 24 hours a day out there. Anything can happen.
Tell us about the hardships the Everglades face.
Historically the Everglades used to be a big flood plain, six inches deep. They called it a river of grass. As we developed the area the Army Corp of Engineers came in and diked up Lake Okeechobee and created the entire flood control system because hurricanes destroyed some cities. There's very little freshwater flowing through there now. There are political and financial reasons for that. It's been a 40, 50, 60-year struggle between the people and big agriculture and the government. It's important for new generations to pick up the fight where old ones left off. I'm trying to raise awareness for these areas.
More Riney here.
Follow the Riney Ranch Facebook page.
The article was originally published on Standup Paddling
For access to exclusive gear videos, celebrity interviews, and more, subscribe on YouTube!