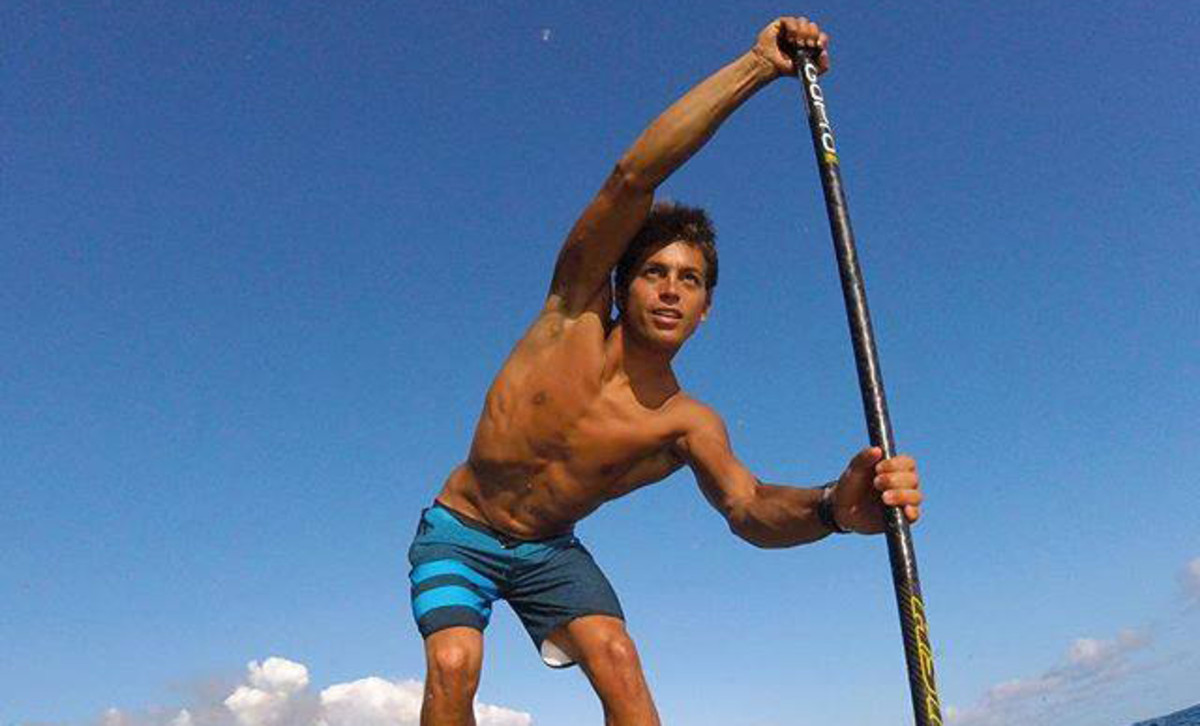 Kai Lenny | A Day in the Life of SUP's Biggest Star
Kai Lenny spends all day on the water. Literally. And he has to, if he's going to keep up with the impressive resume he's stacked for himself. If you're unfamiliar, it goes something like this:
Lenny's won four world champion titles on the Standup World Tour. He championed the Standup World Series twice, and won the Elite Race at the Battle of the Paddle the past two years straight. He surfed Jaws when he was 16 and continues to charge massive waves on his surfboard and SUP. He's won countless SUP events, but he also competes in surfing, kiting and windsurfing. And did we mention he's only 22?
About the only race Lenny has yet to champion is the daunting jaunt across the Channel of Bones, the revered downwinding race crossing known as the Molokai 2 Oahu. But tomorrow, he'll have another chance. As the elite race community gathers on Molokai, Lenny prepares to toe up against fellow champions Travis Grant, Connor Baxter and Travis Baptiste and once again race the grueling 32-mile channel crossing from Molokai to Oahu this Saturday. In preparation, Lenny has been training (and playing) harder than most people believe possible.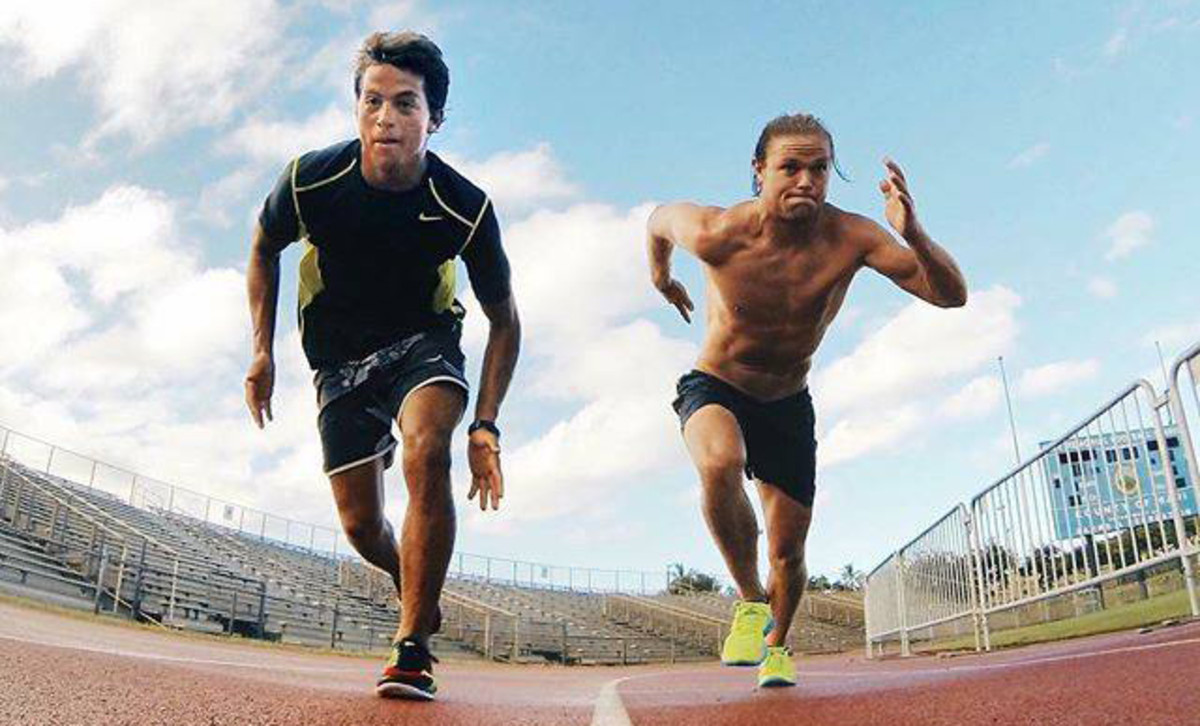 An average day for the world champ goes something like this: If the waves are breaking early on his home island of Maui, Lenny gets up between 6 and 6:30 a.m. Instead of snacking throughout the day, he prefers to load up on high-protein, calorie-dense meals, and that starts with a breakfast of four eggs smothered in pesto, Tabasco and ketchup.
Then it's straight to the water for two hours of shortboarding, followed by two hours of SUP surfing, often at Ho'okipa. To stay hydrated during his monster morning sessions, Lenny drinks "a ton of water with electrolytes." When hunger kicks in, Lenny goes to Taco Bell and loads up on bean and cheese burritos. "He tries to eat really clean but has such a fast metabolism and burns so many calories in the water that he can get away with a few things," Martin Lenny said. "We even cut the Taco Bell burritos into quarters for the Molokai support boat, so he can keep a little something in his stomach."
Once his food has settled, Kai heads back to the water to windsurf. "If there's enough of a breeze, I'll put a kite up." Cue another few hours of deep practice, followed by training session number four. On afternoons when he's feeling fatigued, Lenny takes a brief detour to a juice bar to get a smoothie. "I just pick a different number on the menu each time, but my favorite is banana and almond butter."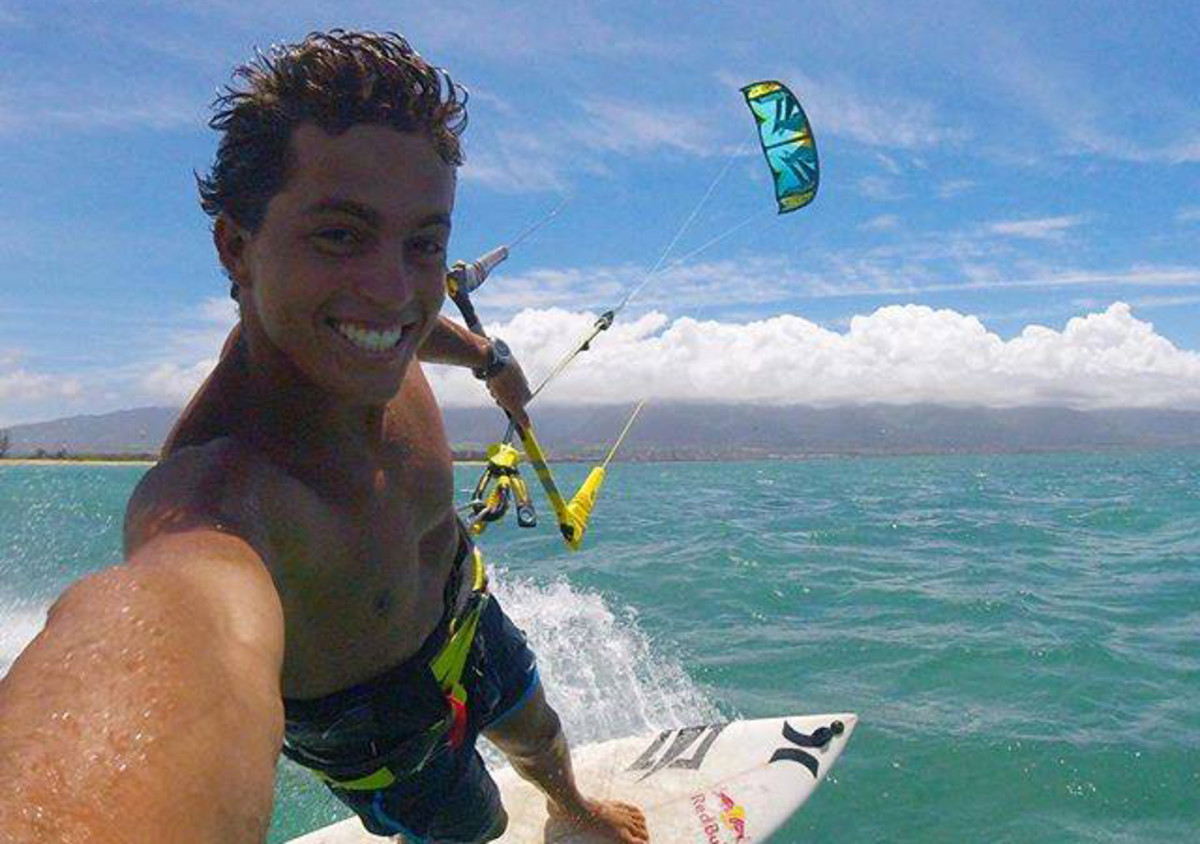 Throw down the smoothie, get back to business. Lenny switches boards again and heads out for a downwinder, often from Maliko Gulch to Kahului Harbor or, if time is short, the five miles from Maliko to the family's home in Paia. Two or three days a week he also fits in an hour-long gym session "after I've had a Red Bull to keep me going." A lot of Lenny's gym time involves "working on my weaknesses and making sure my body can handle wiping out without me blowing out a knee or shoulder."
While his regimen is "a moving target," one of his go-to exercises is what his coach calls Kaiser Toe Taps. As the name suggests, this involves Lenny tapping the toes of each foot 25 times as he balances on one leg. The catch? The active leg is attached to a bungee cord that forces him to stabilize himself as he reaches for his foot.
Suddenly, the whole day has flown by in a blur of spray, sand and sweat. Now it's time for Lenny to refuel and reconnect with his younger brother, Ridge, and his parents, Martin and Paula. Though he owns a cottage in Spreckelsville, Lenny often returns to the family home after his long days in the water.
The Lennys like to go for a communal surf before enjoying a homemade dinner. Lenny's favorites include "my mom's big salads, my grandma's chicken and pasta recipes, and my dad's steaks with vegetables, brown rice or quinoa." By the time 9 p.m. rolls around, Kai is wiped. "Sleep is so huge for me because of how hard I push myself," he said.
And yet Lenny's coach has to force him to take occasional days off. If he has just come back from racing or surfing overseas, Lenny might "just go out and surf for a couple of hours the next day. If I take a full day off, I feel sluggish for several days because my body just expects me to be out on the water. I need it."
With such an intense program, it's no wonder Lenny has achieved so much, so young. Yet it's his sheer versatility that means we shouldn't take his presence in the standup scene for granted. "I'm focusing on SUP right now because it's my passion," Lenny said. "But I feel like I can compete in four sports, so I can't say what the future holds."
Regardless of whether he keeps SUP first or takes a break to add to his junior titles in surfing, kiting or windsurfing, it's clear that Kai Lenny is just getting started.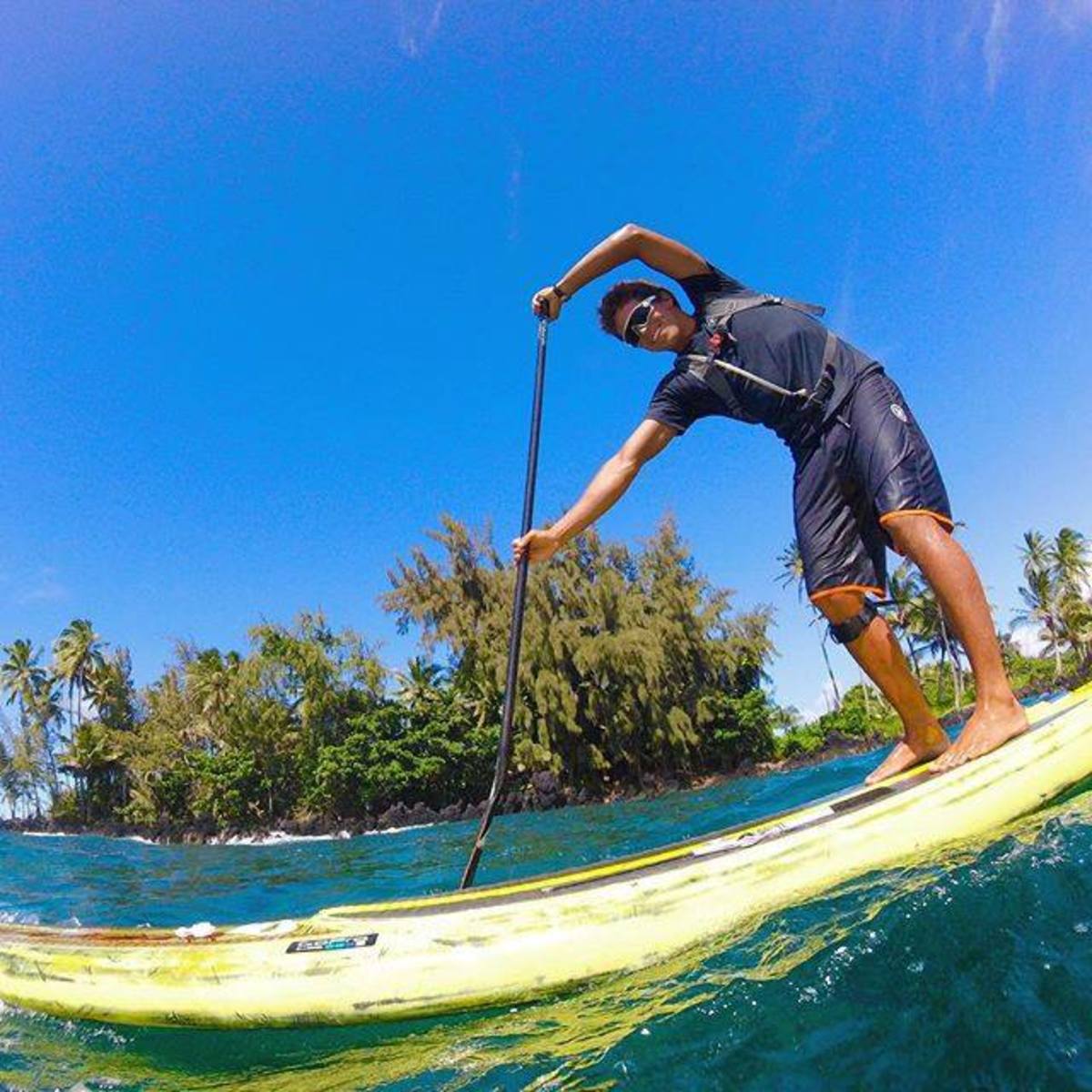 The article was originally published on Standup Paddling
For access to exclusive gear videos, celebrity interviews, and more, subscribe on YouTube!