Remember when Kai Lenny surfed a self-propelled hydrofoil this summer? Well, now he's exploring riding open ocean swells on the hydrofoil, without a jet ski.
In this latest video, Lenny talks about not having to deal with crowds by chasing swells all over the ocean. He is seen paddling into what looks like just wind chop, but then proceeds to pump and glide, riding the minuscule swell like he is floating above a wave.
RELATED: Kai Lenny surfs 'self-propelled' hydrofoil
Lenny mentioned on his Instagram that he's gotten rides over 3 miles long.
Earlier this summer, SUP world champion Connor Baxter had a run-in with a tiger shark while riding his hydrofoil SUP off the coast of Maui. And Japanese surfer Yu Tonbi Sumitomo sliced his face open trying one out this summer.
While they present dangers for even world-class surfers, Lenny clearly has the hang of the hydrofoil and will likely get some empty swells to himself for quite a while.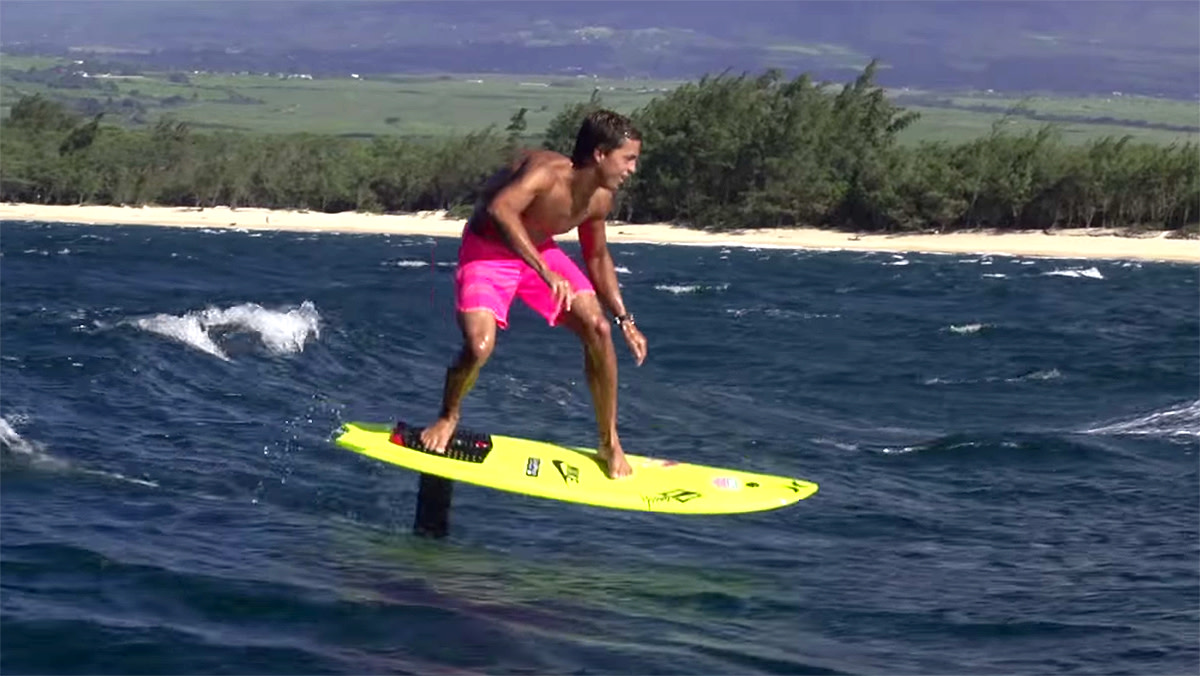 More from GrindTV
If you love Airstream trailers, this rooftop hotel in Australia is for you
Travis Rice on his new snowboarding epic, 'The Fourth Phase'
18-year-old skier Jackson Wells lands world's first skiing quad cork
For access to exclusive gear videos, celebrity interviews, and more, subscribe on YouTube!