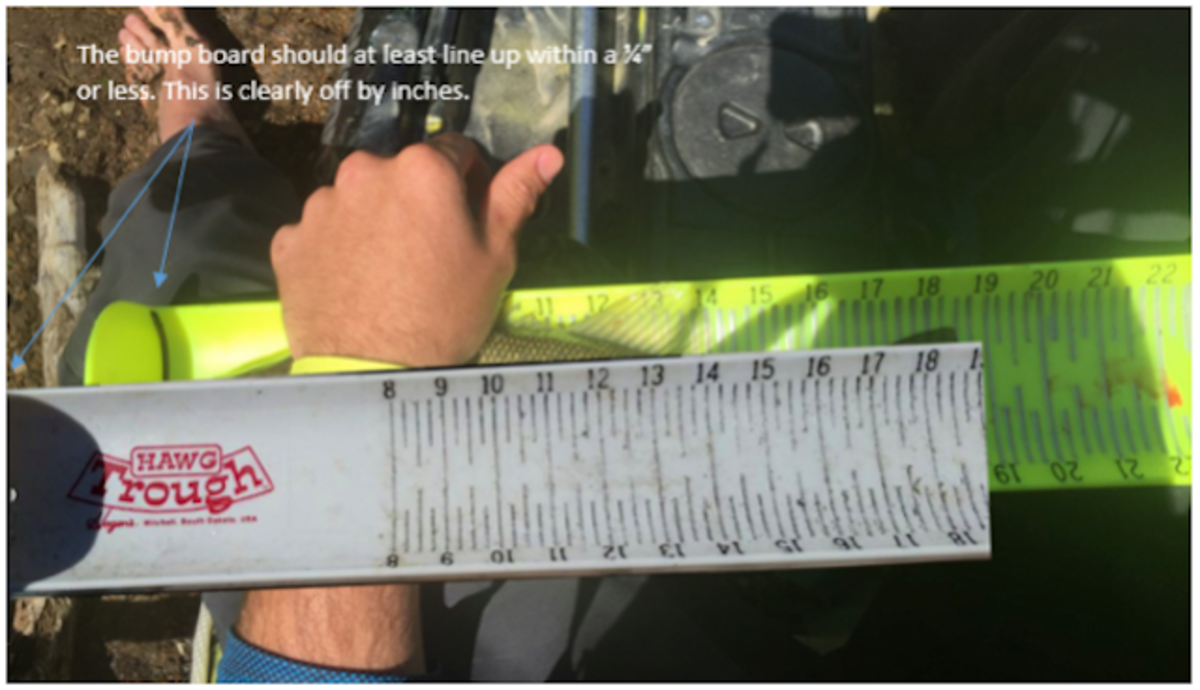 By Rich Holland
KayakFishMag.com Editor
From the beginning, sportfishing tournaments of all kinds have been dogged by cheaters looking for an easy payout. That was the case after a review of winner's photos following the Kayak Bass Series event on Dale Hollow the weekend of April 16-17 revealed that winner Andrew Shephard of Kentucky had altered the measuring boards he used to photograph fish during the catch, photo and release tournament, thereby claiming the guaranteed $3,000 top prize.
First and foremost, congratulations go out to the Kayak Bass Series organizers and vigilant anglers who caught the cheater.
Kayak tournament organizations have been increasing their scrutiny, but can be overwhelmed by the shear volume of images at the end of an event. The Kayak Bass Series said that as soon they started to post winning images Monday, attentive anglers noticed a discrepancy.
"Upon further review, I discovered that the winning angler's measuring board had been altered in a manner that would extend the length of a fish approximately 4 total inches more than the fish would normally measure," wrote Andrew Cameron of Kayak Bass Series in a Facebook post. "It has been decided by the KBS Committee that this angler is to be disqualified from this event, stripped of his earnings and title for this event, and banned from the Kayak Bass Series in whole, indefinitely."
The discovery prompted other kayak tournament organizations to revisit images posted by Shephard in previous events. It was found that Shephard modified several boards that added varying lengths and used those to photograph and enter the same fish multiple times in a single event.
Any action by enforcement agencies depends on whether the states in which Shephard took part in tournaments have laws on the books prohibiting certain forms of cheating.
The response from the kayak fishing community included immediate indignation and lifetime bans for Shephard from organizations such as Chad Hoover's Kayak Bass Fishing Trail, which found evidence of the cheating by the Kentucky man in its tournaments. Hoover quickly took to Facebook and staged two live events discussing the situation.
Hoover noted that there was at least one prior cheating incident where he was prevented by lawyers from naming the angler involved. The KBFT rewrote its rules to eliminate the loophole and this time went public with the kayaker's name.
"A guy named Andrew Shephard from Kentucky decided he was smarter than everyone else, decided he was better than everybody else when it came to fishing," said Hoover. "He decided there was another way to do it and that the rules weren't good enough to catch him, and decided that other people were stupid.
"And so there are going to be a lot of people who will say 'man, you are ruining this guys life,'" he continued. "No, he ruined his life, he exiled himself from this community, he took it upon himself not once, not twice, but repeatedly to defraud his brotherhood.
"Does it bother me to call him out publicly? Absolutely."
Hoover noted, however, that by making it seem like there isn't a fair playing field, the actions taken by Shephard could cause many kayak fishermen to not participate in tournaments, reducing the fundraising efforts of KBF to support Heroes on the Water.
"Kayak Bass Fishing is an umbrella to raise money for my brothers and sisters who don't have the opportunity to do what this person took for granted," said a passionate Hoover. "This sport saved my life. Jim Dolan over at Heroes on the Water is saving lives with plastic boats and we are helping him buy more.
"You've seen me on my shows. I like to laugh, I like to have a good time, I like entertain, to educate," Hoover added. "This is not what this sport is about, this is not what this country is about."
Hoover ended the session with some heated words, but came back later that day in a second live session with a more conciliatory message, in essence welcoming Shephard to remain a part of the kayak fishing community — "I would fish in my kayak with him tomorrow" — while reiterating the lifetime ban on tournament participation.
Hoover also said that all the kayak fishing organizations are working on technology to make the catch, photo and release format a viable way to run kayak fishing tournaments
"We are watching and we are getting better."
The article was originally published on Kayak Fish
For access to exclusive gear videos, celebrity interviews, and more, subscribe on YouTube!