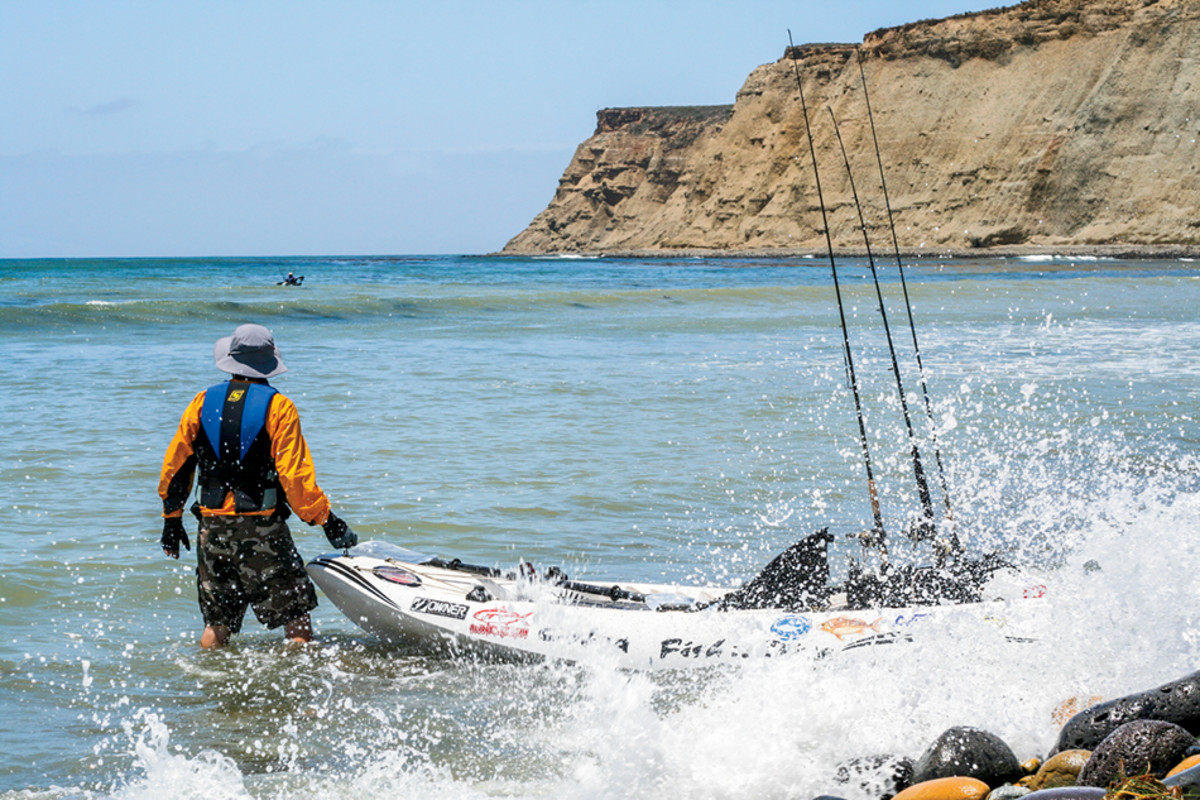 By Paul Lebowitz
The 90s Mainstays
I'm sharing a brew with Jim Sammons, now an old friend, when the early days of kayak fishing comes up. After recently talking with Niemier, I can't resist asking Jim about his favorite boat of the time. He doesn't hesitate. "The Scupper Pro was stretched out, longer. I just loved it," Sammons, now the TV host of The Kayak Fishing Show, says.
A professional kayak fishing guide—he started in 1995—Sammons might have built the first electric kayak livewell with a client. He figured it would make for an easier day than dragging a Plano bait bucket or operating a foot pump, the other options at the time. "The livewell was a square plastic tub with a smaller box for the battery on top," Jim remembers.
The Cobra Fish 'n Dive was the other fishing mainstay in the 1990s. Another friend, Al Silebi, had one—still does.
"You were in a Scupper if you liked to paddle, or a Fish 'n Dive because you liked stability," Silebi says.
Even though at the time Al was a starving student fresh out of the Navy, he's a big guy. He went with the FnD.
"The Fish 'n Dive is stupid, stupid stable and makes it across crazy surf entries like nobody's business," notes Silebi. "It doesn't take a lot of finesse. Is it fast? No. If you develop some guns, it can go places."
The Fish 'n Dive weighs 57 pounds, considered heavy in that earlier era. Now it would be considered a featherweight. Much of the heft came from accessory hatches sourced from a powerboat supplier. You had to flip about a million toggles to open one.
Next: Kayak Evolution concludes with Part 5, The Modern Era
Part 1, In the Beginning, Almost
Part 2, The Original
Part 3, Gold From Plastic
The article was originally published on Kayak Fish
For access to exclusive gear videos, celebrity interviews, and more, subscribe on YouTube!