By Mike Stevens
The Recreational Fishing and Boating Foundation recently released its 2014 report, and it shows that as a venue (shoreline, boat, riverbank, pier, jetty, etc), kayak fishing's staggering growth continues. While 4.3 percent of the market share might not seem like much when you look at the whole list, when you do the math, that works out to about 38,872,000 kayak fishing outings last year.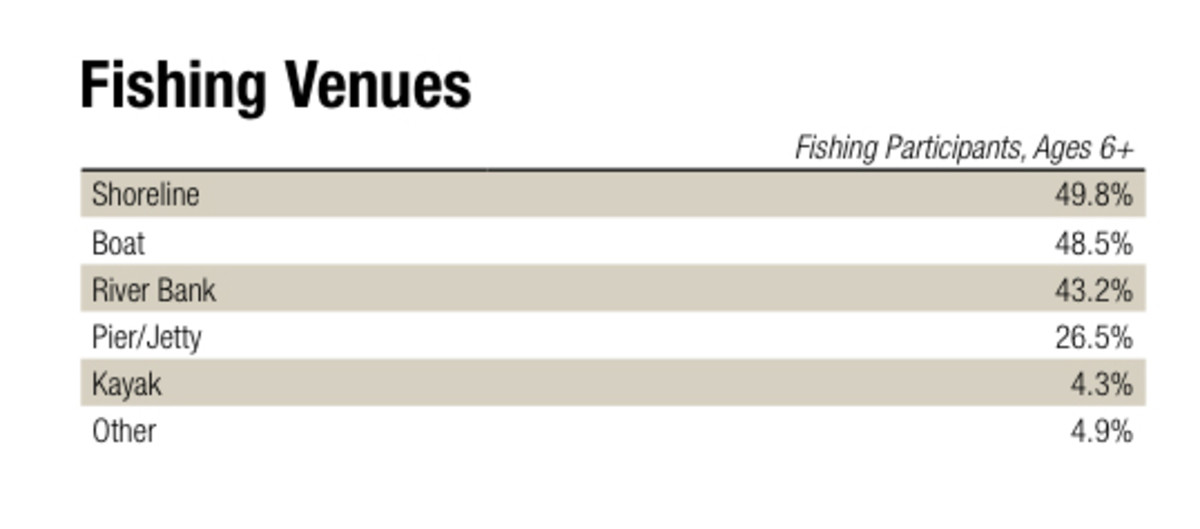 That's a lot of floating plastic, and a big gain year over year. In the 2013 report, the kayak stood at 3.6 percent.
We think the standard selling points still have a lot to do with the rapid growth: relatively low initial investment, miniscule operating costs and maintenance, versatility, the human powered factor, and even having an advantage over big boats in some cases.
Kayak fishing is also growing in the world of digital media, which can pretty much raise awareness about anything. You could fall down a 'yak fishing rabbit hole on YouTube for hours watching quality videos with some real production value, and many of them are from regular-Joe anglers getting creative with their GoPro cameras. Add that to the online forums, social media platforms, groups and clubs, and the sport has no choice but to grow in popularity.
Kayak fishing is also squarely in an exciting time when boundaries are constantly breaking. Even a casual browse through the pages of this magazine's website reveals fish size records being broken, more legit big game fishing accomplished from kayaks, guys paddling further and pioneering techniques in new bodies of water. It's a work in progress that is accessible to anyone, and boat and gear innovation is keeping pace with that of the ever-experimenting kayak angler.
4.3 percent, projecting to almost 39 million kayak fishing outings last year. This information was on the bottom of a single page in the middle of an 85-page report, and while the sport continues its ascent, surely its prominence in such publications will increase accordingly. But right now, it feels pretty cool to feel like part of an elite society. We're 20+ percentage points below pier and jetty fishing… but we are coming and coming quickly.
Wear your 4.3 percenter badge proudly.
The article was originally published on Kayak Fish
For access to exclusive gear videos, celebrity interviews, and more, subscribe on YouTube!