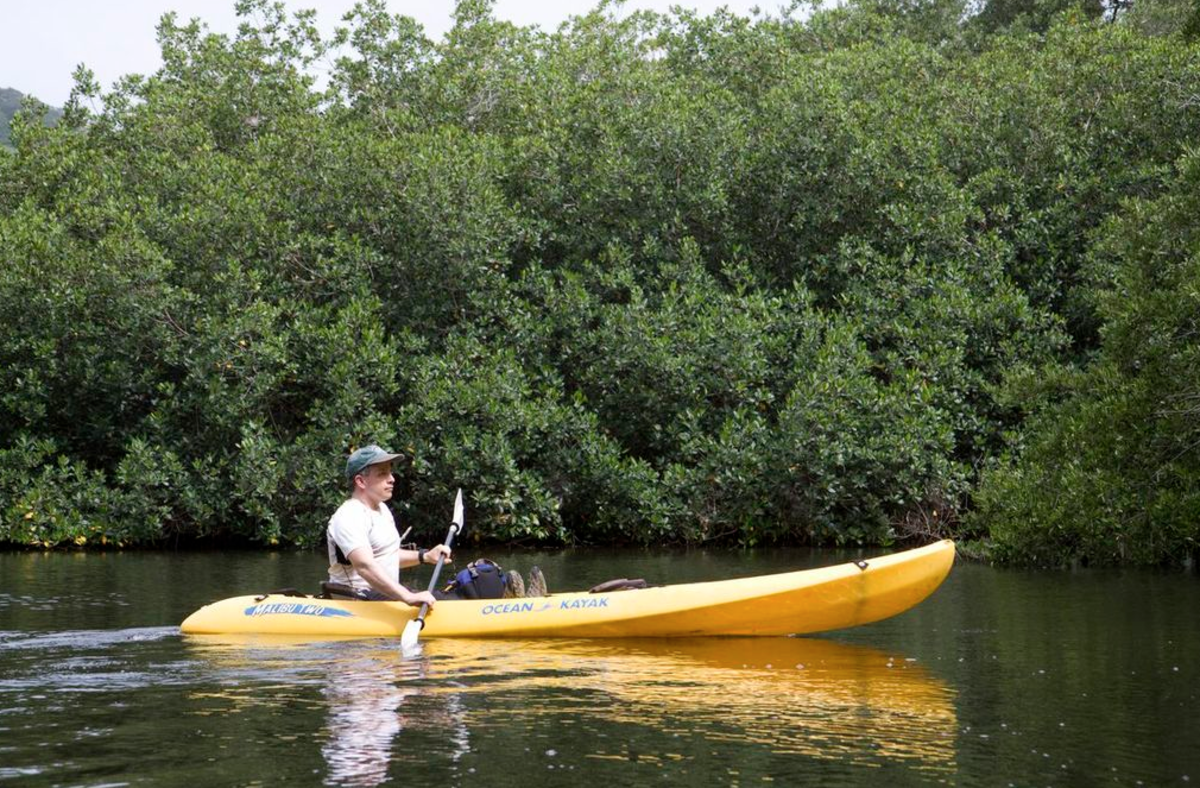 By Jeff Kinney
"This is one of the only trees around here that doesn't reproduce by spreading seeds," my guide Bismark tells me as he holds up a foot-long piece of mangrove, one of four species of the aquatic tree in this verdant Nicaraguan estuary. "Instead, it spreads little trees." With that, he unceremoniously plops the sprig into the brackish water. It slowly drifts toward the far bank where it will try to find a suitable patch of sodden earth from which to sprout.
Bismark and I paddle under lightly overcast skies about 100 yards inland from the Pacific Ocean through a mangrove swamp bristling with wildlife. A family of spider monkeys regards us with placid disinterest from the safety of an overhead branch, while hundreds of bright orange Halloween crabs line the shores with vaguely menacing stares on their tiny faces, plopping into their holes with remarkable alacrity as soon as we approach. Some 90 species of birds live here too, including the snowy egret that glides from tree to tree just ahead, inviting us deeper into her little slice of paradise. Only the chirping tree frogs and our dripping paddles break the stillness of the water.
This gorgeous little aquatic Eden is a few steps from Morgan's Rock Hacienda and Lodge, one of the only high-end resorts in Nicaragua. Unlike neighboring nearby Costa Rica and Belize, Nicaragua has yet to become an adventure tourism cliché, in part because of the political violence of the 1980s. Most areas are plenty safe for tourists now, and the relative absence of creeping Americanization is refreshing. Outside of Managua, the capital, I saw only two American retail outfitters in over a week. Farmers herd their cattle in the middle of the road, people carry baskets on their heads, and if you want a coffee outside of the resort you'll have to ask for it in Spanish. Nicaragua makes you feel as if you've been somewhere different.
Happily, that applies to paddling as well. Miles of sparsely developed coastline pockmarked with little-used public beaches are tailor-made for multiday trips. Inland paddling opportunities also beckon, most particularly on 3,191-square-mile Lake Nicaragua, the largest freshwater lake in Central America and an easy drive from Morgan's Rock. There I enjoyed several hours of tranquil paddling among "the Islets", a group of 365 small islands formed when, millennia ago, nearby volcano Mombacho heaved thousands of tons of molten rock into the shallow water. You can also rent a kayak on Ometepe Island for a sea-level view of its endemic flora and fauna. Comprising two additional volcanoes—one of which is still active—that stand in the middle of Lake Nicaragua like giant watch towers, Ometepe is an oasis of cultural and biological diversity so unique that it was declared a UNESCO Biosphere Preserve in 2010.
If you're interested in experiencing this pristine paradise, go soon. An international airport is planned for Ometepe, and Nicaragua is already gaining buzz as the next great tourist discovery. When it appears on travelers' radar screens, the vibe of this fascinating country could change forever.
If You Go
Morgan's Rock Hacienda and Lodge (doubles from $190 per person per night during the high season mid-November through mid-December and January through April) is pretty much the last word at the top of Nicaragua's nascent sustainable tourism market. The resort features 15 luxurious bungalows, many of which sport views of a mile-long private beach. About 60 percent of the food served there is grown organically on-site, the water is solar-heated, and nearly half of the property is set aside as a nature reserve, with the rest devoted to low-impact agriculture and sustainable forestry.
You can also try the beach town of San Juan del Sur 15 minutes away, which offers a range of accommodations and provides a perfect home base for paddling and other outdoor adventures. Rent a kayak from Odysea Kayak Tours and Iguana Beach Bar.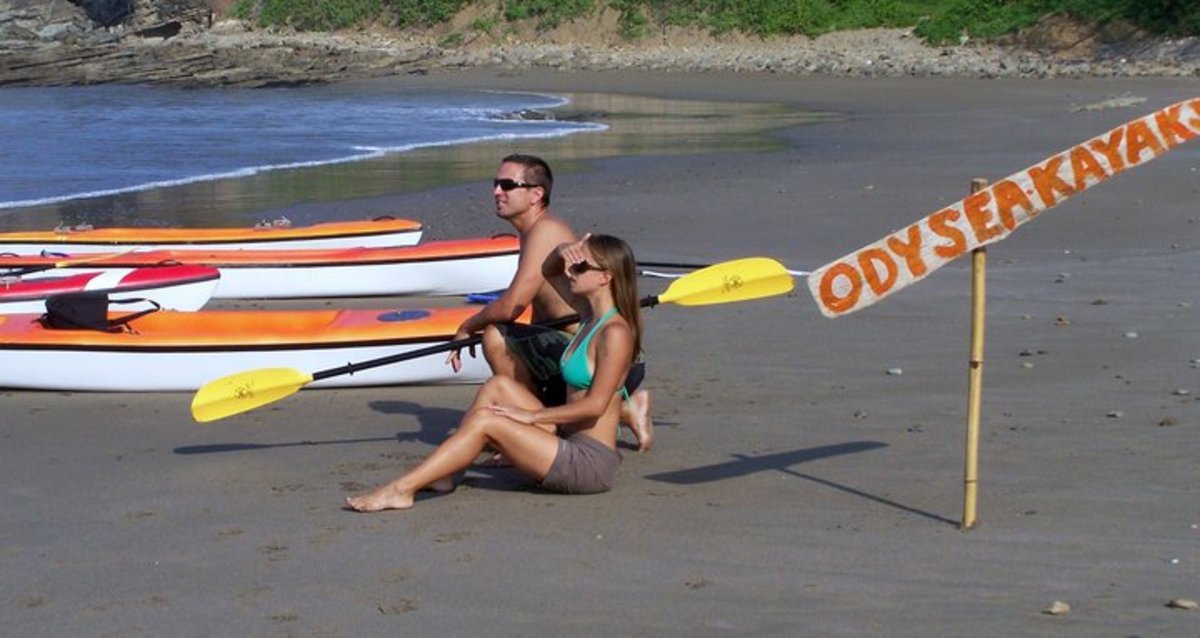 The article was originally published on Canoe & Kayak
For access to exclusive gear videos, celebrity interviews, and more, subscribe on YouTube!