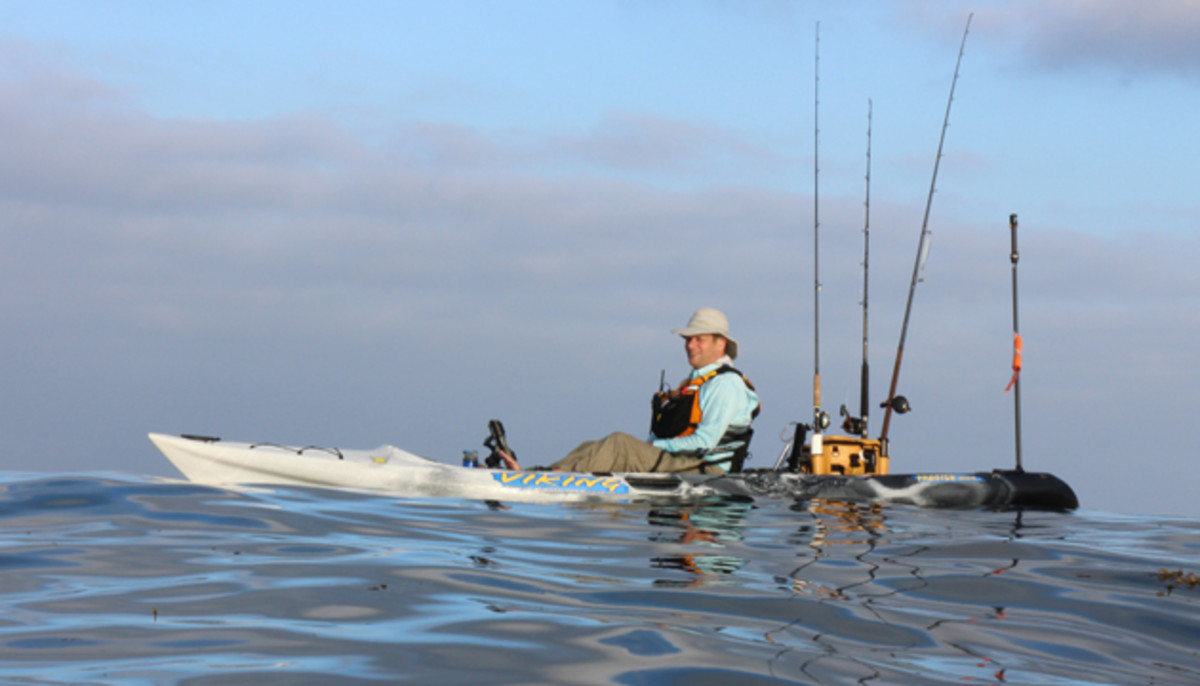 By Paul Lebowitz
The new Jackson Kayak Kraken is an offshore heavy hauler. During the design phase, staffers aimed for a 550-pound weight capacity. At launch, the company rated it for a conservative 400 pounds. I think it's underrated; I'm not alone.
The Ocean Kayak Trident 15 is a similar style of fishing kayak—indeed, Jim Sammons had as much a hand in developing it as he did the Kraken. Ocean Kayak rated this now-retired model at 500 to 550 pounds.
There's no industry standard for determining the maximum weight capacity of a fishing kayak. Every company approaches the question a little differently. The more you dive into the numbers, the more it is obvious. For example, the sleek, lower volume Viking Profish Reload is rated at 440 pounds.
While every manufacturer assigns a weight capacity to its designs, it isn't truly a hard and fast rating. Working weight capacity is dependent on water and weather conditions, the user's experience level, load distribution, and the user's fitness and agility level. Keep this in mind when you're shopping – the only way to know whether a boat is fit for your intended use is to test fish it with a full gear load.
Because there is so much variation in how companies approach the question, I asked representatives of several major manufacturers to explain how they determine their weight ratings. Here are the answers from those who responded, edited for brevity. This isn't meant to be an exhaustive examination (there's much more to the process). Consider it a sampling of industry thinking: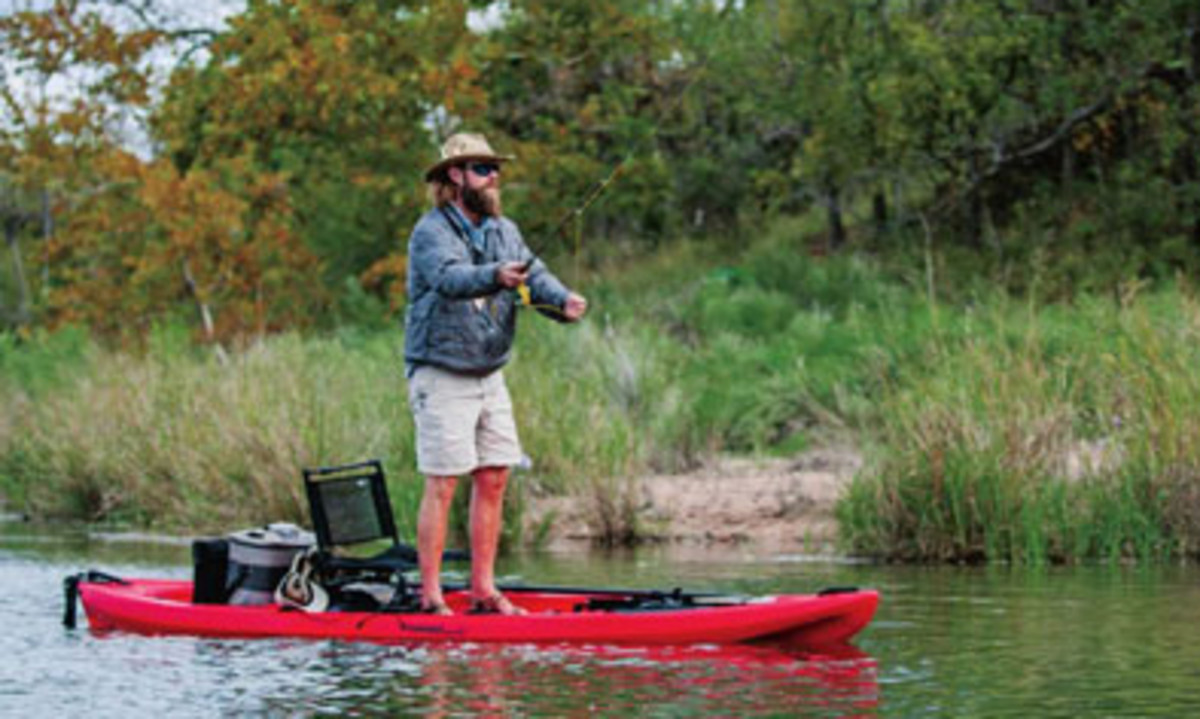 Diablo Paddlesports
offers a working and maximum capacity for each of its hybrid sit-down/stand-up designs. Thomas Flemons, owner:
"We have been trying to give our customers the maximum weight we recommend while retaining performance [the working capacity]. The rule of thumb that I have always heard and preached is the working capacity should be roughly two-thirds of the maximum capacity. We have the Adios and Amigos at a max capacity of 600 pounds and working capacity of 400 pounds."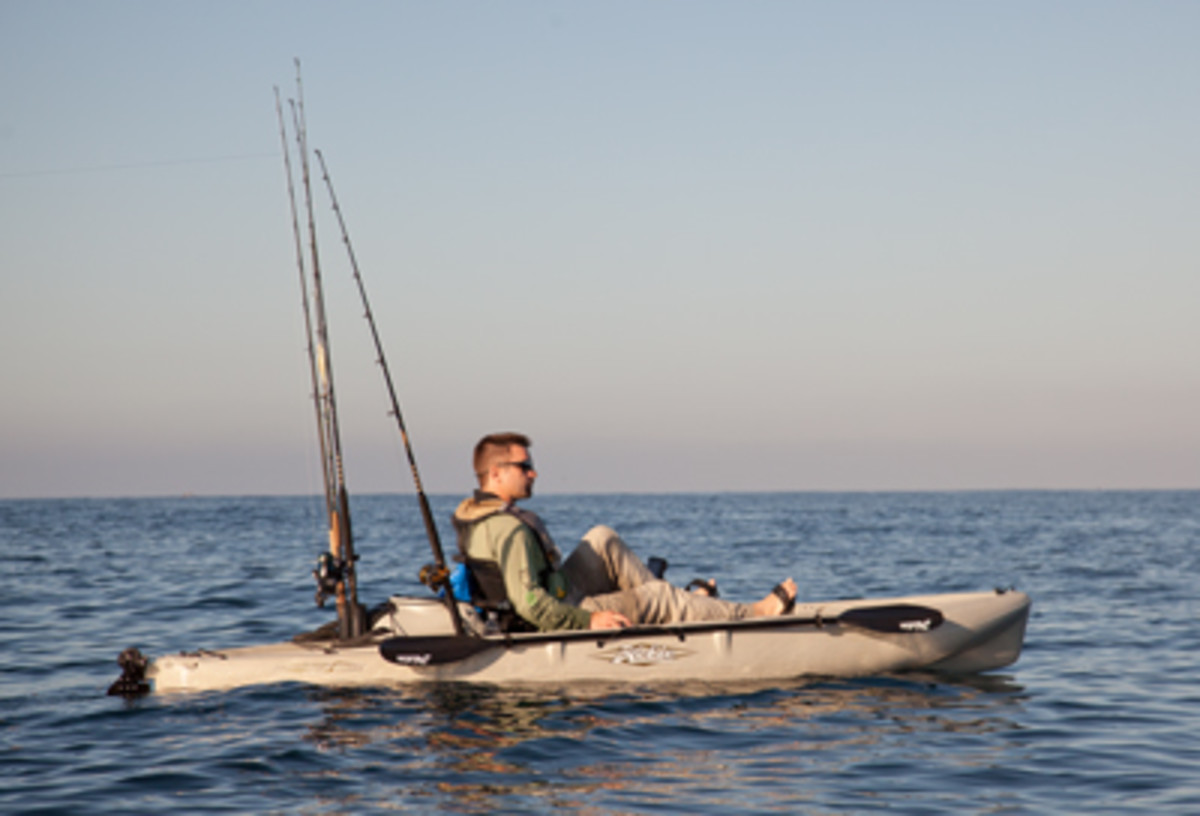 Hobie
is the only manufacturer that claims to meet
National Marine Manufacturers Association
floatation standards, which requires a reserve floatation of ten percent of stated capacity when the entire hull is one hundred percent compromised and full of water. In essence, unsinkable. Jim Czarnowski, product designer:
"We take weights and put them in the boats. You could put 1,000 pounds in an Outback but what is the experience? If you have [a Hobie] loaded to our stated capacity it is an actual capacity that you can use in sheltered water. You don't want your hatch to be even close to the waterline, you don't want to lose stability. If you're out in rough seas you want to be at less than stated capacity."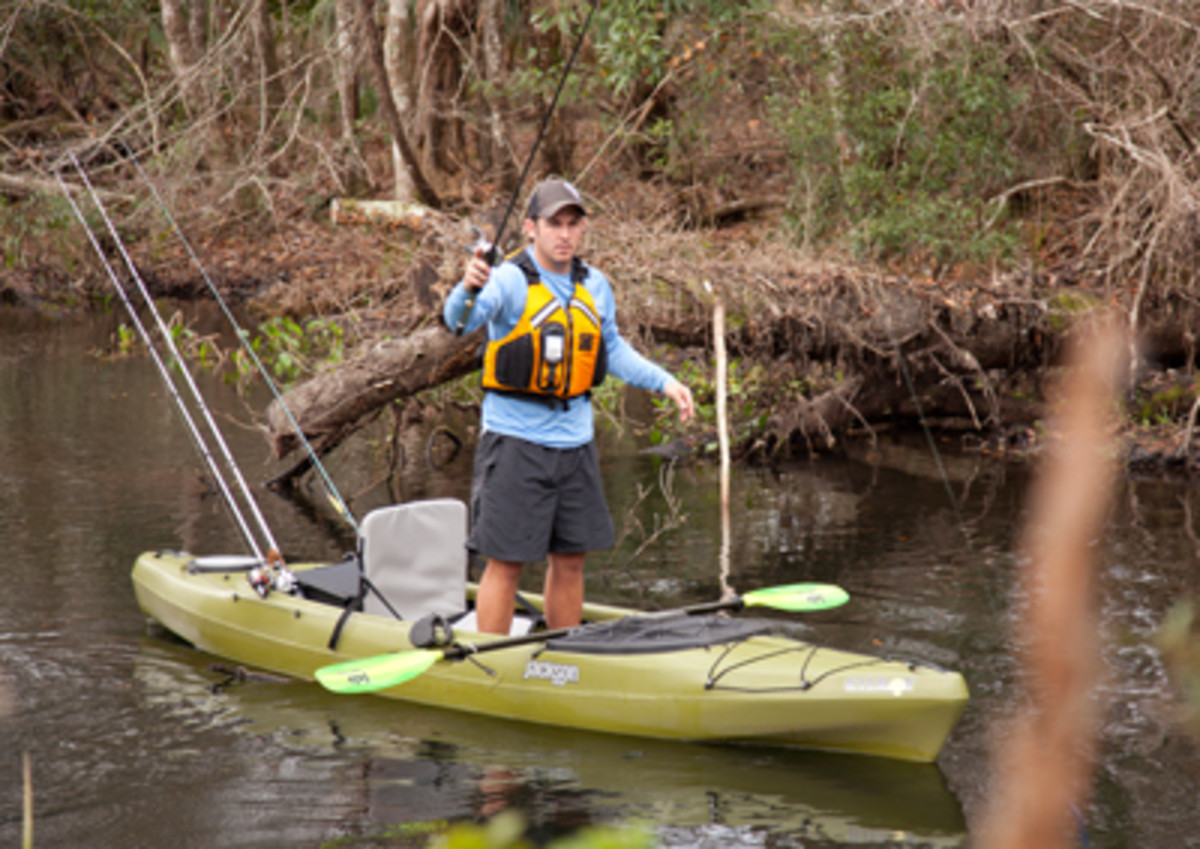 Jackson Kayak
rates its fishing boats from a conservative whitewater perspective. James McBeath, director of marketing:
"In whitewater if you are over the boat's performance levels, your day is greatly affected, and that can be serious. In fishing we may change the way we look at things. I had my Big Rig loaded with gear, about 150 pounds over listed capacity (450 pounds, another highly conservative rating – Ed.) and, other than a slower start it moved along quite well."
"Many kayak manufacturers also include the weight of the kayak in the capacity calculations… Adding your 50 to 100+ pounds as a competitive edge/excuse. We believe capacity should be what it is intended to be, what it can carry. Our [Kraken] design was to be 550 pounds and we achieved both speed and stability improvements over competitors' boats we were testing with at the same weight. Yeah, we test stuff."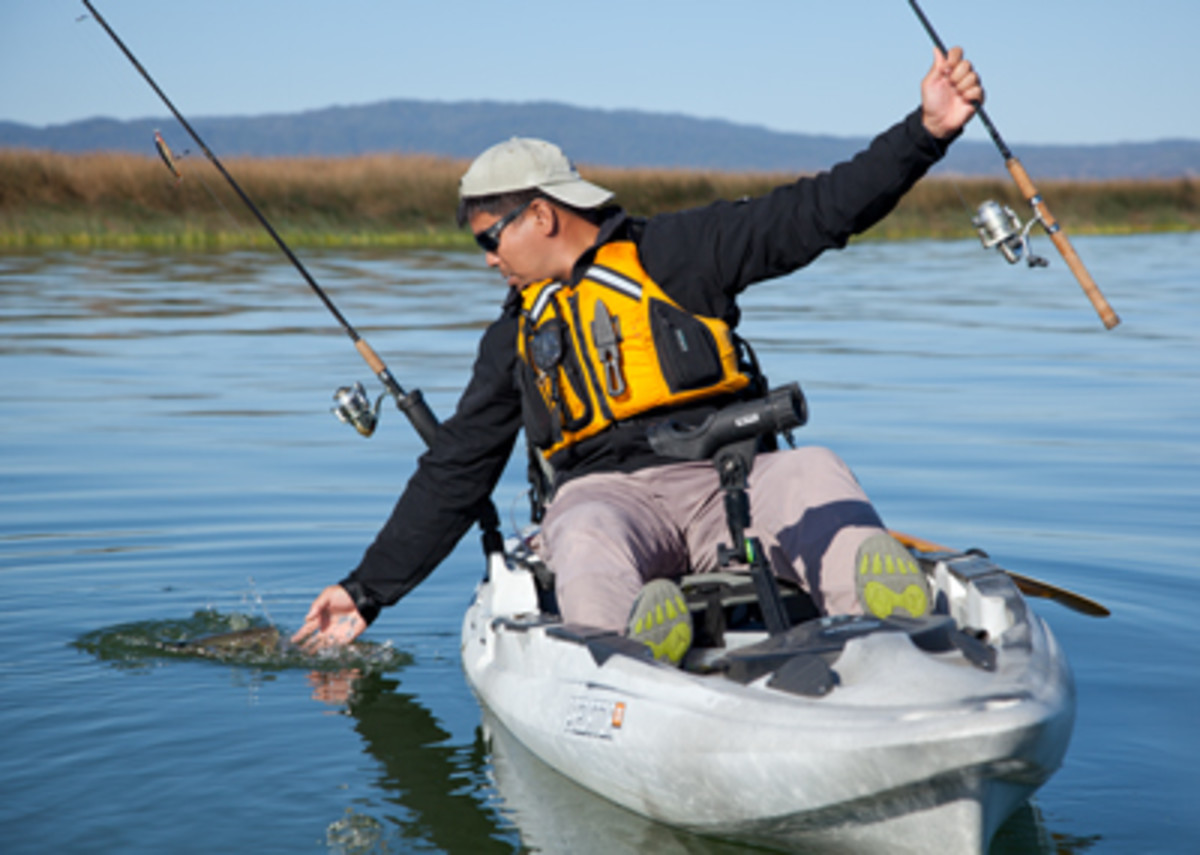 Johnson Outdoors Watercraft
, parent company of brands
Ocean Kayak
and
Old Town
, is unique in listing a maximum weight range, for instance, 500 to 550 pounds. Bob McDonough, veteran product designer:
"A fishing kayak will paddle okay with a ton of weight. They have lots of freeboard. I calculate the capacity of fishing kayaks based on water on the floor of the kayak. If you're comfortable with a lot of water in the floor, the capacity can be higher, hence the range."
"The ABYC (American Boat and Yacht Council) published voluntary standards for calculating capacity to help eliminate grossly overstated capacities. Maybe we need a qualifier: We match or exceed recommended ABYC standards for calculating capacity."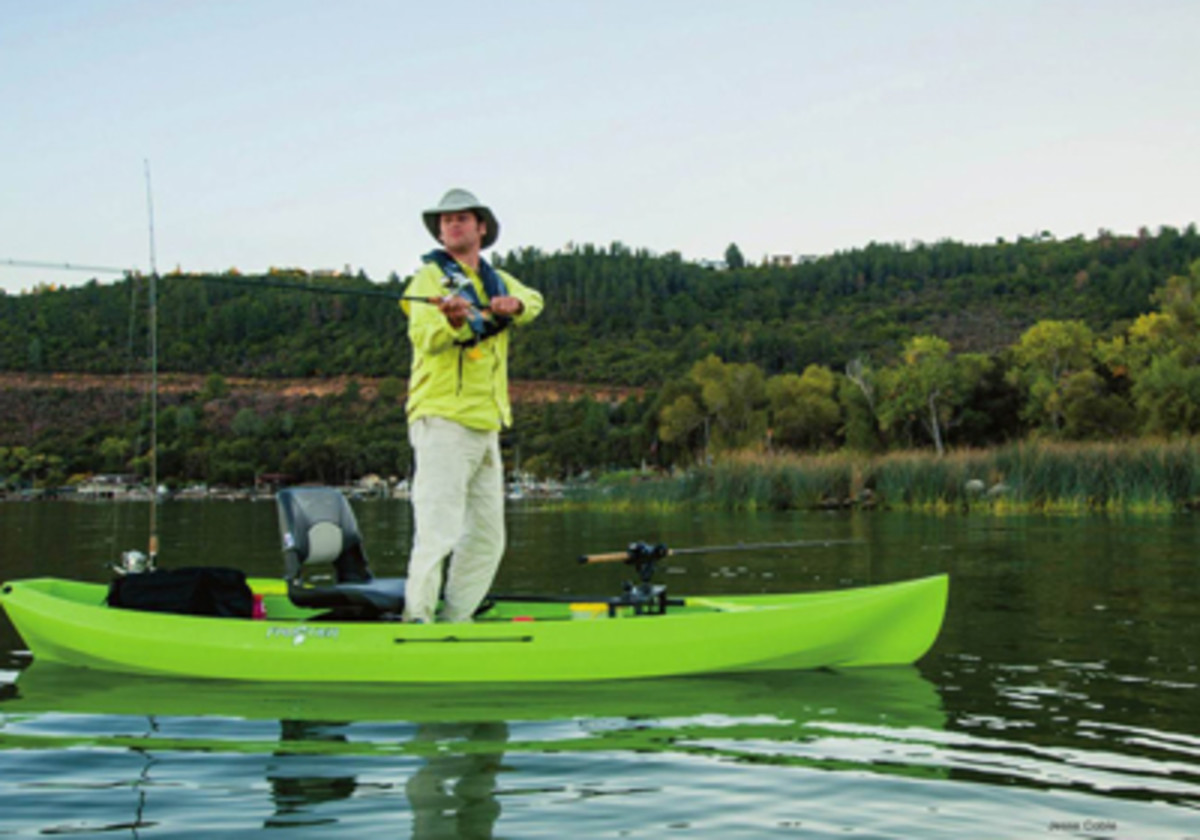 Nucanoe
builds the widest, most stable designs in the market. The company lists a self-bailing and a maximum weight capacity for each model. Blake Young, owner:
"We first determine the weight capacity via computer modeling in CAD. Then we test it out on the water in various conditions to ensure that the kayak is safe and functions properly at that weight. With our Frontier models, water will enter into the deck floor via the scuppers at a lesser weight, so we included the self-bailing capacity in our specs. Above that weight, the scuppers will need to be plugged. One important factor in this weight distribution. Our capacities are based on even distribution of weight so the kayak is trimmed out evenly. Uneven weight distribution will lower the functional weight capacity."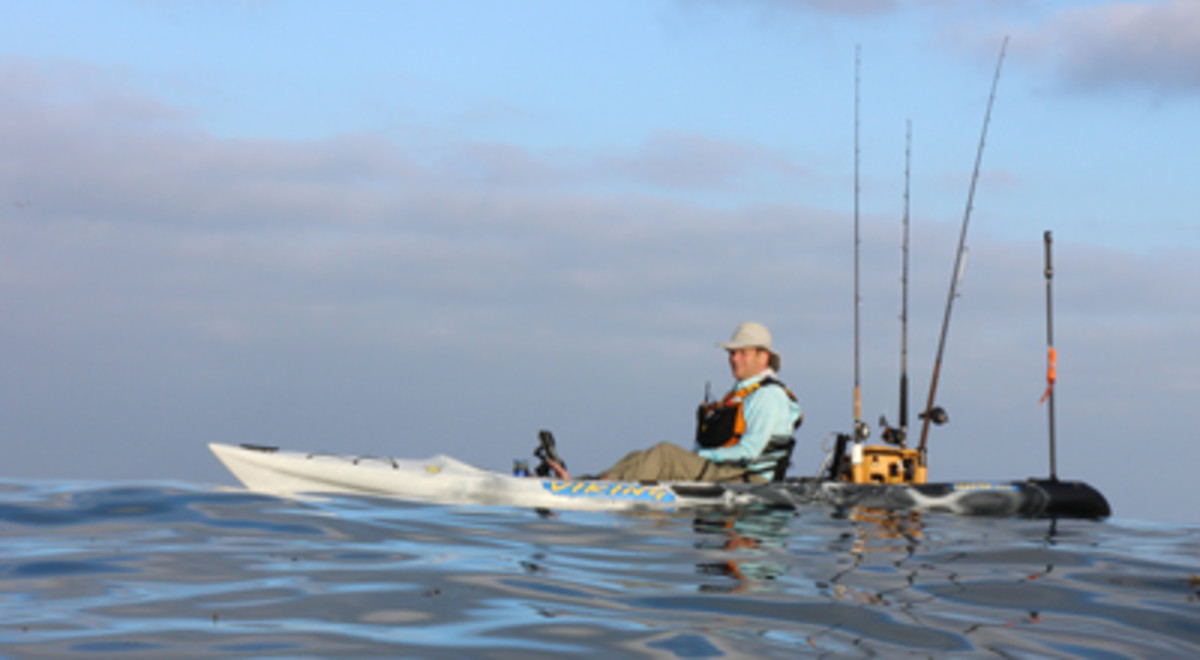 Viking Kayaks
produces performance-oriented kayaks that incorporate novel fishing features on their sleek hulls. Grant Montague, owner:
"The load bearing part of the kayak is the seat area and rear well. We base the capacity on actual sea tests with big guys and their gear, then load the rear well up to the point where we go 'that's the maximum load we would consider safe.'" In this case [the Profish Reload] it was a 310-pound paddler with 30 pounds of gear (water, fish finder, batteries, rods, tackle, etc.) and 100 pounds of weight in the rear well."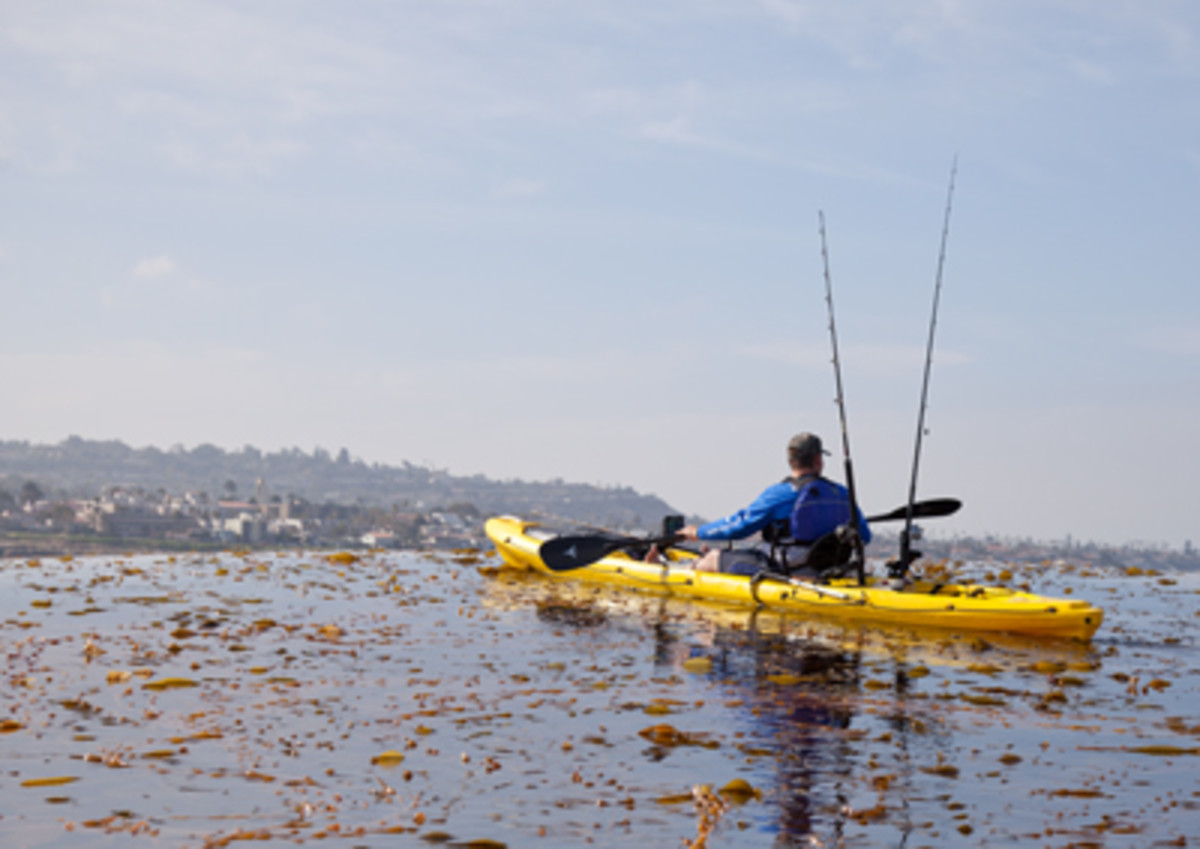 Wilderness Systems
builds a boat for virtually every fishing environment. The company looks to fill in missing niches when considering a new product. David Maughan, product designer:
"When we're designing a new kayak, we first reference an existing design [to determine a target capacity]. For example, with the Threshers we looked at where we are on the Tarpons or the Ride. Once I start working on the hull itself in CAD and know the wetted surface area, we can calculate what the volume is at/below the waterline. That will give us ballpark figure. As we develop I can add more volume to get the load we need."
"Once we have a prototype, we put it on the water and load it up. Is the waterline the same as the CAD model? What is the stability and performance with that waterline? Once we have a production boat, we run it through [more] tests [to determine the final capacity rating]."
The article was originally published on Kayak Fish
For access to exclusive gear videos, celebrity interviews, and more, subscribe on YouTube!