Go fish for birthday treats for your favorite angler.
---
Seairsports Coiled Fishing Rod Leash, $22 (seairsports.com)
The rod leash is the most underrated piece of equipment in the angler's gear bag, and can save them hundreds or thousands of dollars. Capsizes happen—and if it's not tied down, it is sinking.
Pacific Angler Kayak Fishing Seat, $170 (seairsports.com)
Seairsports is the premier kayak seat manufacturer; they have perfected the fishing kayak seat. For the gearhead fisherman, this seat provides attachment options for fishing gear like a gaff, water bottle, bait knife, and hook remover, organizing the boat while keeping everything at his fingertips.
Frabill Net/Gaff Holder, $15 (frabill.com)
This unit is small and capable of making your pliers, net, or gaff easily accessible. Depending on your kayak, you can mount this in your tank well area behind your seat or on your bait tank.
Berkley Big Game Fish Lip Grip, $35 (berkley-fishing.com)
This is one of my favorite fishing tools to help with a poisonous or toothy catch. When you squeeze the handle, the claw opens, let go and the claw grips hard. This is a must for the catch and release angler—complete with arm band to prevent dropping.
XTools E-Z Lock Gaff, $TK (xtools.us)
This gaff may look like a Fischer Price toy, but it has all the qualities serious anglers look for—a stainless steel hook, soft but solid grip, light weight aluminum construction, and point protector sleeve. The best part? It floats.
Liquid Fishing Bait Tanks,Thresher Tank $99.99 (liquidfishing.com)
It's simple; live bait catches big fish and the Thresher keeps your bait alive longer. It's a 4.7 gal. bait tank with built in battery compartment pump and aerato. The lightweight plastic box will fit in most SOT kayaks and has a compartment for a 12 volt battery to keep the air flowing. The battery is not included but is a common size and found at most hardware stores.
Slickfish snag-free lure, $18 (slickfishlure.com)
Bass live in weeds. They spawn in the weeds. And stalk prey in the weeds. Now you can cast where no lure has (successfully) been cast before—in mossy, wooded, or heavily covered areas. The SlickFish's retractable hooks stow away inside the body of the lure until a hard tug on the line releases and sets them in your prize catch. Designed to mirror the movement of a wounded shad, the colorful Slickfish lures fall slowly and stay in the strike zone longer, attracting more bass. Each handmade Slickfish lure is easy to set on a braided line—leave the hook out for use in open water like a traditional lure.
The following are contributions from Paul Lebowitz's wish list…
---
Stohlquist Fisherman PFD ($100, stohlquist.com)
The Stohlquist Fisherman is virtually a wearable tackle box—two rigid "drawbridge" pockets open into a portable workspace, then zip up to protect your goodies. Velcro pocket liners secure foam fly blocks while lash tabs, anchor points, and tool hangers keep essentials at hand; there's even a loop and tab for holding a rod. And it'll save your life.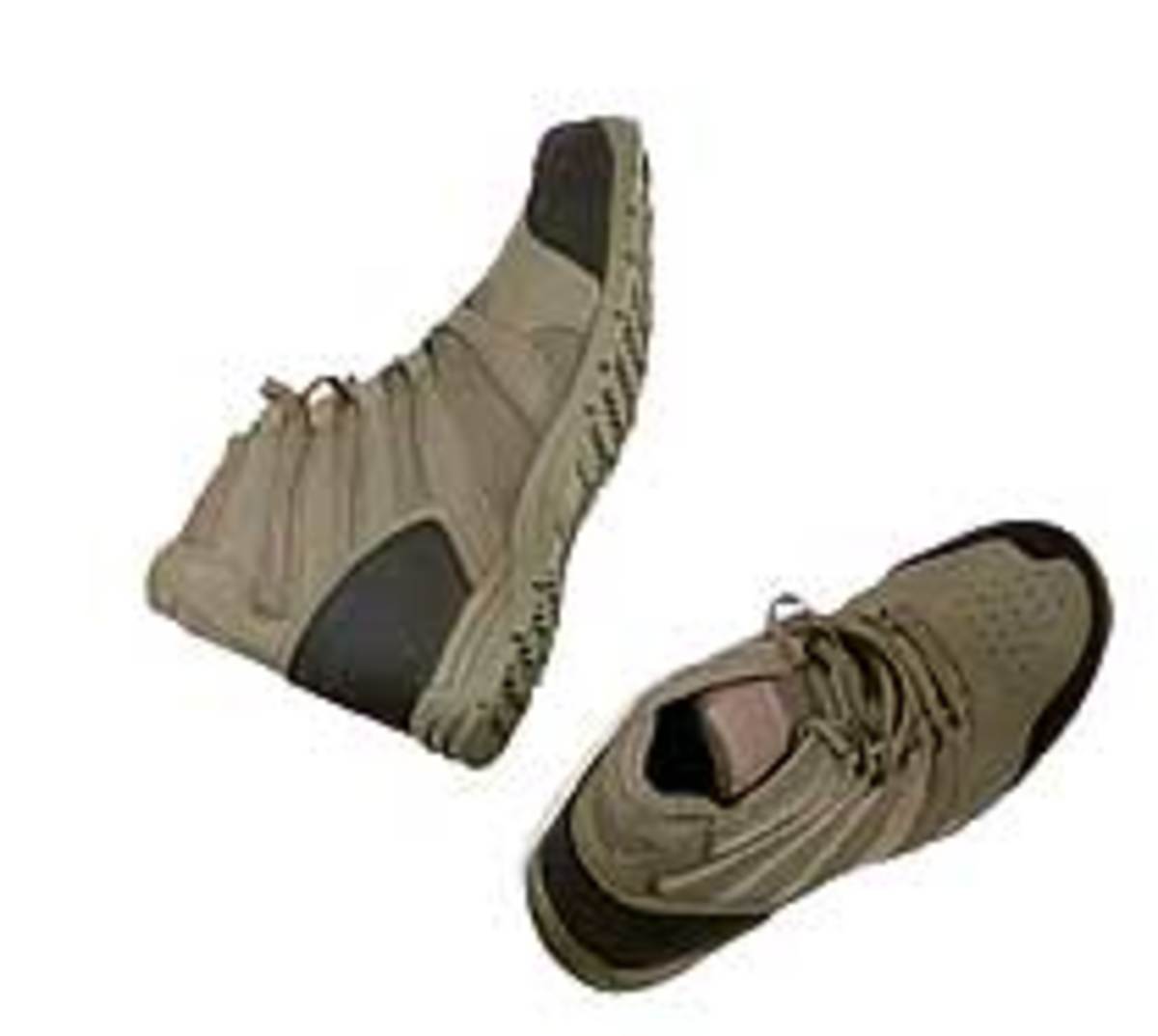 OTB Abyss tactical water boot ($115, otbboots.com)
Ever strap a pair of fins to your boots, swim eight miles out of a nuclear attack submarine, and then storm the beach to defend freedom against all comers? We didn't think so. But it is nice to know your boots are up to the task, having been tested and approved by the U.S. Navy SEALS. With quick-draining soles, fast-drying synthetic construction and grippy "tactical rubber" outsoles, these boots will carry you seamlessly Over The Beach—OTB, get it—in comfort and with great ankle support. Your mama never wore combat boots like these.

Humminbird 383 Combo fishfinder ($400, humminbird.com)
Humminbird's 383 Combo Fishfinder makes the most of precious deck space by mating 300-watt, dual-beam fish hunting performance with a 16-channel GPS. The unit uses top-of-the line sonar technology to detect details down to the feathers on your jig, then displays it all on a full-color, sunlight-viewable screen—use the freeze-frame option to take a closer look. Portable model ($450) comes in a nylon bag with zipper access to battery, charger, and suction cup transducer storage compartments.
Lamiglas Kayak Series rod ($200, lamiglas.com) with Team Daiwa Tierra spinning reel ($130, daiwa.com)
With fast action tips and plenty of backbone, the super-sensitive, 7-foot-6-inch Lamiglas Kayak Series rods have short butts and long foregrips for fishing sit-down style. The rod blanks sandwich fiberglass between graphite for superior durability. Six models deftly handle anything from wispy 6-pound string to beefy 40-pound cable. Pair with a strong-yet-lightweight Team Daiwa Tierra spinning reel—with a rigid aluminum body, silky sealed drags, and hi-tech gearing—for maximum fish-stopping power. Six models tackle everything from rainbows to reds.
Okuma Baidarka rod with Induron IDx round baitcasting reel ($110, $120, okumafishingteam.com)
Okuma's new Baidarka rod is sure to make a splash. The graphite or fiberglass rod won't sink—sealed blanks and extra-long foam grips float this stick flat on the surface. Integrated lash points, hardened guides, durable tips, shortened butts, and kayak-tuned actions round out this revolutionary rod. Catch fish and save dough by pairing one with an Induron IDx series levelwind baitcaster, which boasts one-piece aluminum frames, hardened brass gears, and stainless bearings—for half the price of comparable reels.
---
For more gift ideas check out these gear reviews –

Fishing Kayaks
Waterproof Cases
Waterproof Binoculars
The article was originally published on Canoe & Kayak
For access to exclusive gear videos, celebrity interviews, and more, subscribe on YouTube!