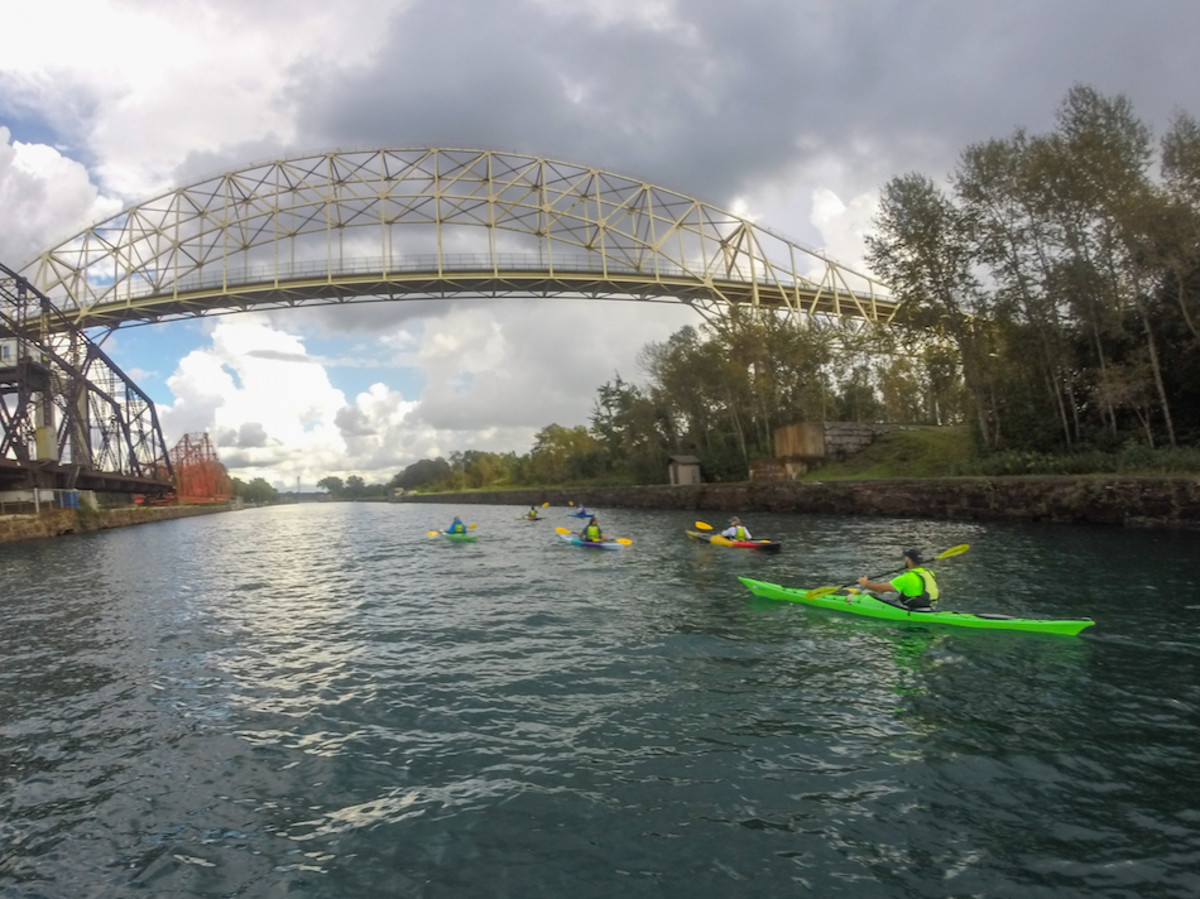 By Jennifer Simonson
The Great Lakes make up more than 20 percent of the world's fresh water by volume, providing a seemingly endless number of options for kayaking trips from spring paddling through the melting ice to micro-brewery tours on kayaks. No trip is more unique, however, than kayaking through Soo Locks, one of the engineering world's greatest maritime accomplishments and one of the world's busiest ports.
The seven-mile paddle through the Soo Locks begins in Michigan's Upper Peninsula on the St. Marys River. The river separates the United States from Canada and Lake Huron from Lake Superior. It runs north of Sault Ste. Marie, Michigan, the third oldest settlement in the United States. The area's natural water highway system once attracted fur traders, explorers and Native Americans, despite the troublesome rapids in St. Marys River caused by the elevation drop between Lake Superior and Lake Huron.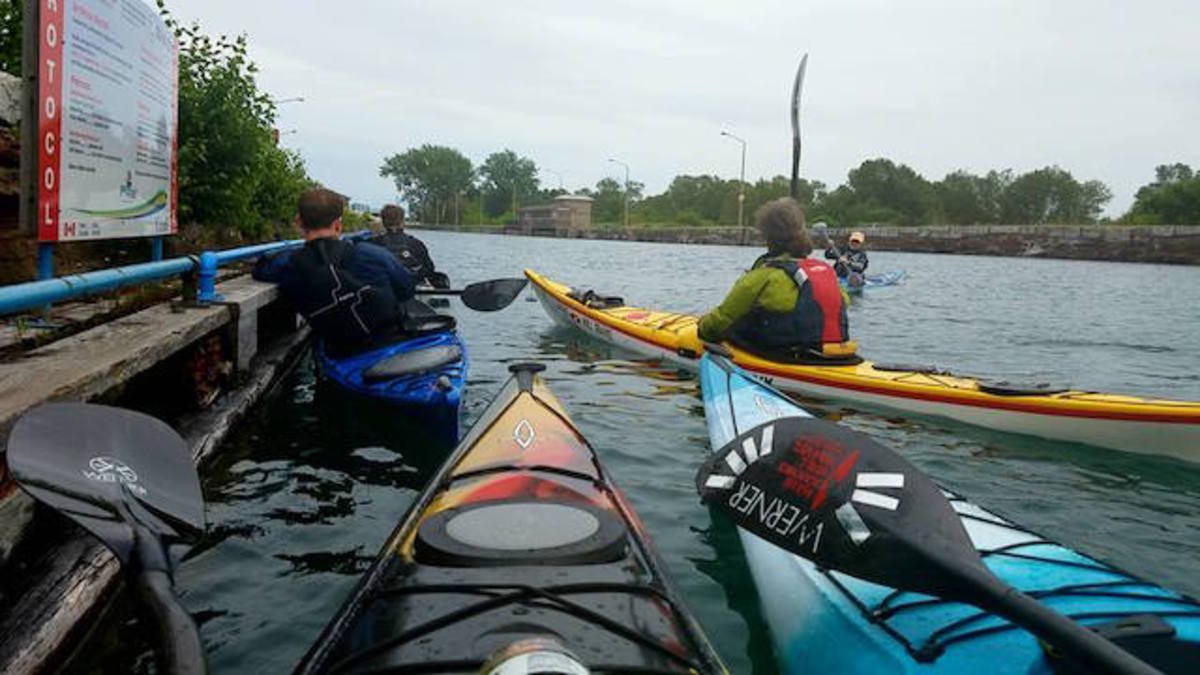 Engineers solved that problem in 1855 with the legendary Soo Locks. Connecting the two lakes with an elevator-like system, the locks provide passage and a vital shipping connection for more than 10,000 tugboats, freighters and barges carrying 86 million tons of cargo each year.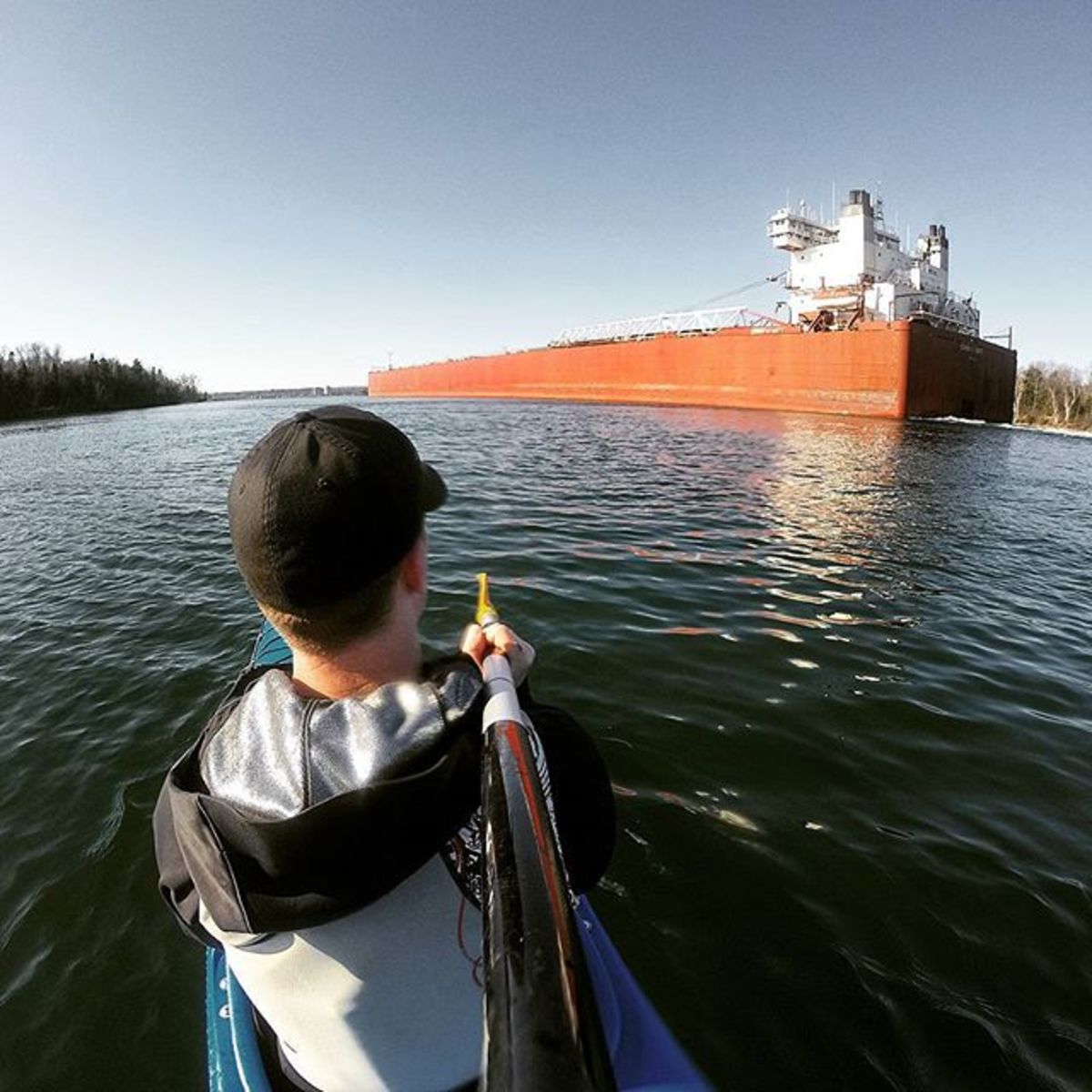 Paddlers can launch their boats on the public beaches of Sherman Park and paddle east down the river. The current is easy and slow going until it is time to cross the shipping channel. The typically strong currents in the channel intensify if freighters or barges are present. According to Ken Hooper, owner of Bird's Eye Outfitters, the active shipping channel combined with the length of the trip makes it a moderately difficult paddle.
Once in Canadian waters, you enter the lock system. Giant gates on both sides of a 1,200-foot-long pool of water close as you slowly drop 21 feet and enter the lower St. Marys River. Families taking a stroll on the Canadian side may lean over the railing and wave during your passage through the locks.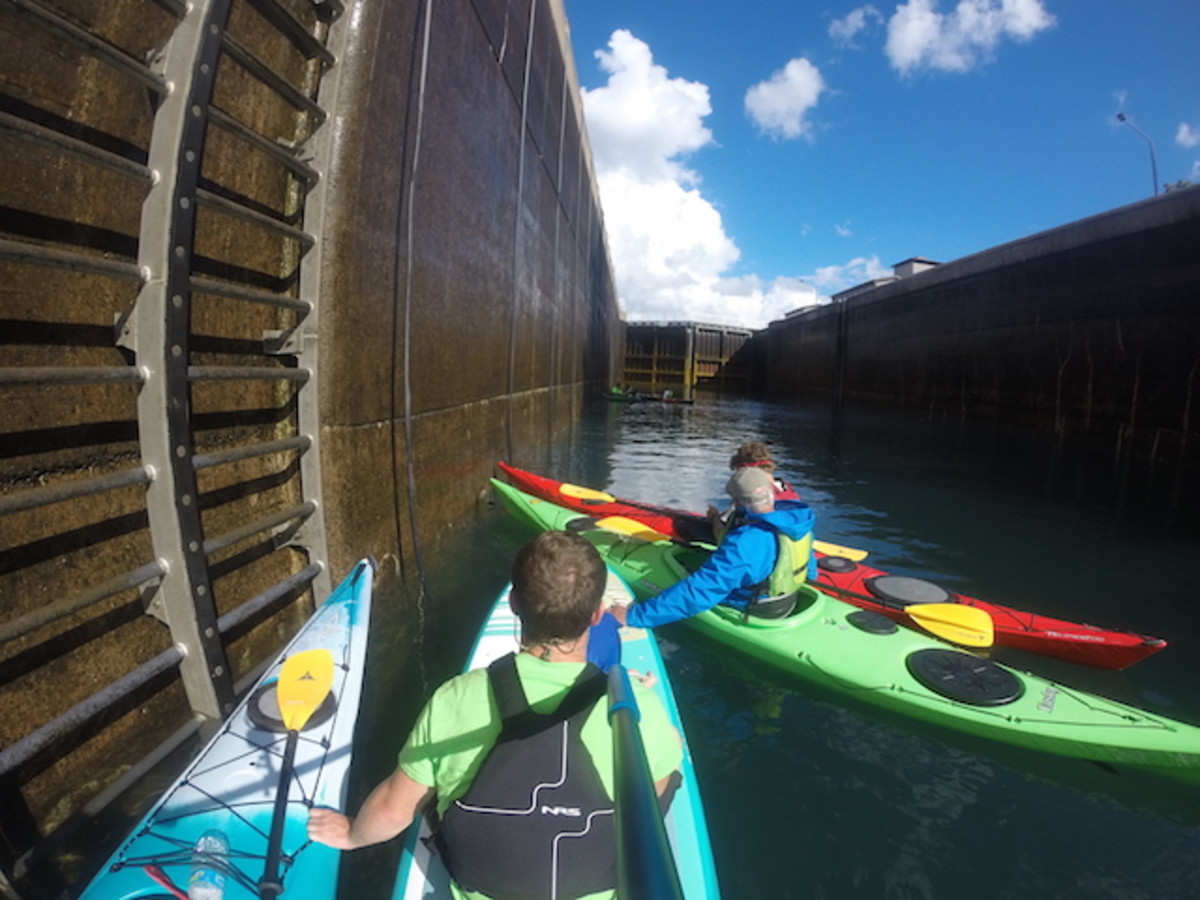 The last two hours of the trip are a leisurely coast along the banks of the quaint UP town. You'll pass the historical Edison building, one of the oldest continuously operating power plants in North America, the Coast Guard and downtown St. Sault Marie. After roughly four hours of paddling, debark at Rotary Island and search out one of the area's famous fudge shops.
More destinations from C&K:
—Explore Blue Ridge, Georgia, a perfect base for paddling the legendary Ocoee River.
—There's something for everyone in New York's Adirondack Park
The article was originally published on Canoe & Kayak
For access to exclusive gear videos, celebrity interviews, and more, subscribe on YouTube!