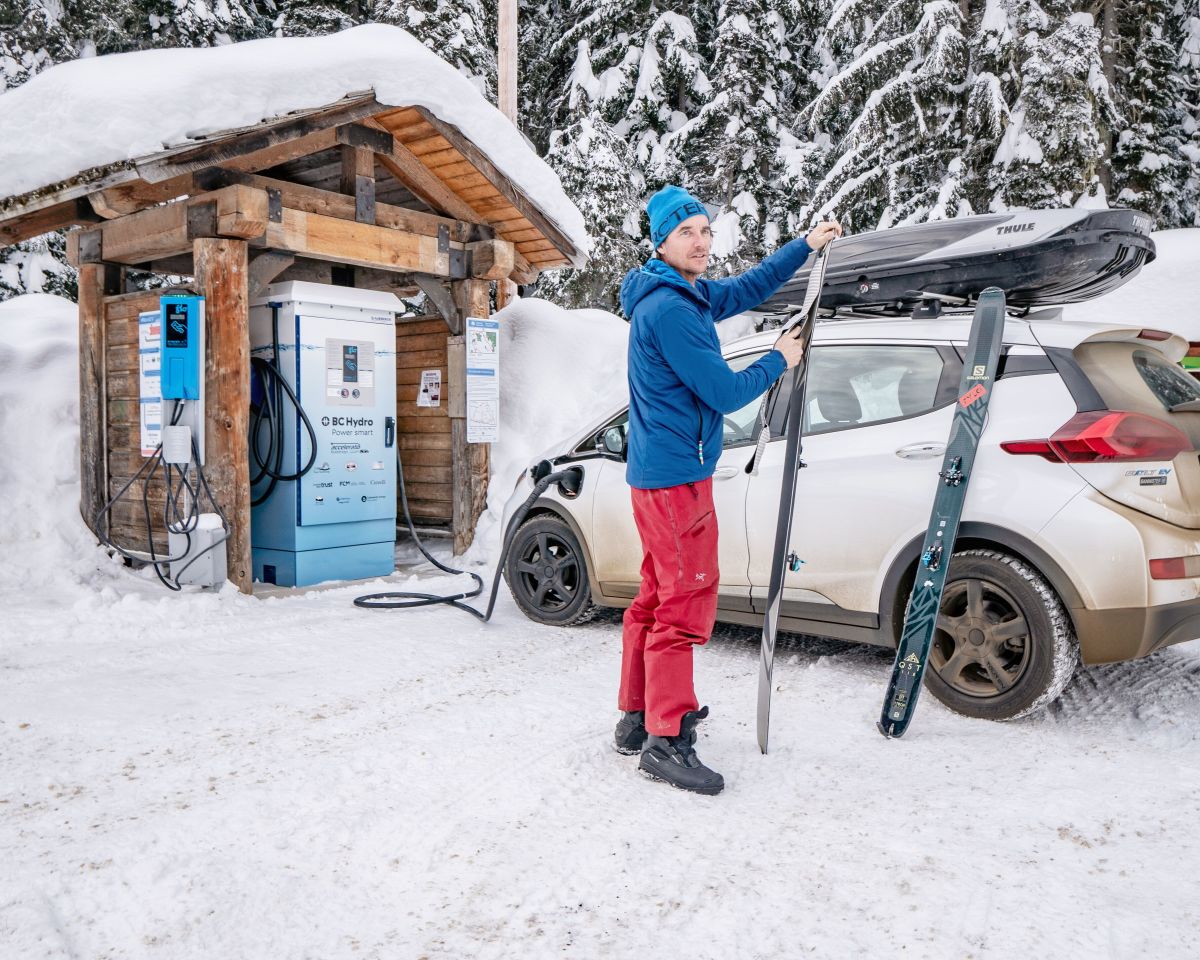 Pro skier and guide Greg Hill has a tendency to think big. Hill, who was dubbed the "Two Million Foot Man" for setting a rather lofty record of climbing and skiing 2 million feet in a year (a record that has since been broken), Hill who was also once a fastidious tree planter, Hill has planted over a million trees. More recently, Hill has taken on another ambitious but more responsible goal of scaling back his own carbon footprint. One way he is doing so is by keeping his adventures more local. We recently caught up with Hill in his own backyard, the Rogers Pass.
Rogers Pass is located just west of Golden and east of Revelstoke in British Columbia is an iconic highway corridor that is home to some of the best ski touring in the world. The appeal of "The Pass" is that it features easy access to big terrain. This is one of the many reasons Hill decided to live in Revelstoke.
"With the best snow in Canada, and a lifetime of adventure, I knew I had to live here," Hill tells ASN.
This is also why "The Pass" is one of the most complicated places to ski tour since all the terrain is complex. It is suggested to have advanced avalanche training and experience, or to hire a certified guide. (The latter, one can easily do using services like 57hours where you can easily hire Hill and or other guides.)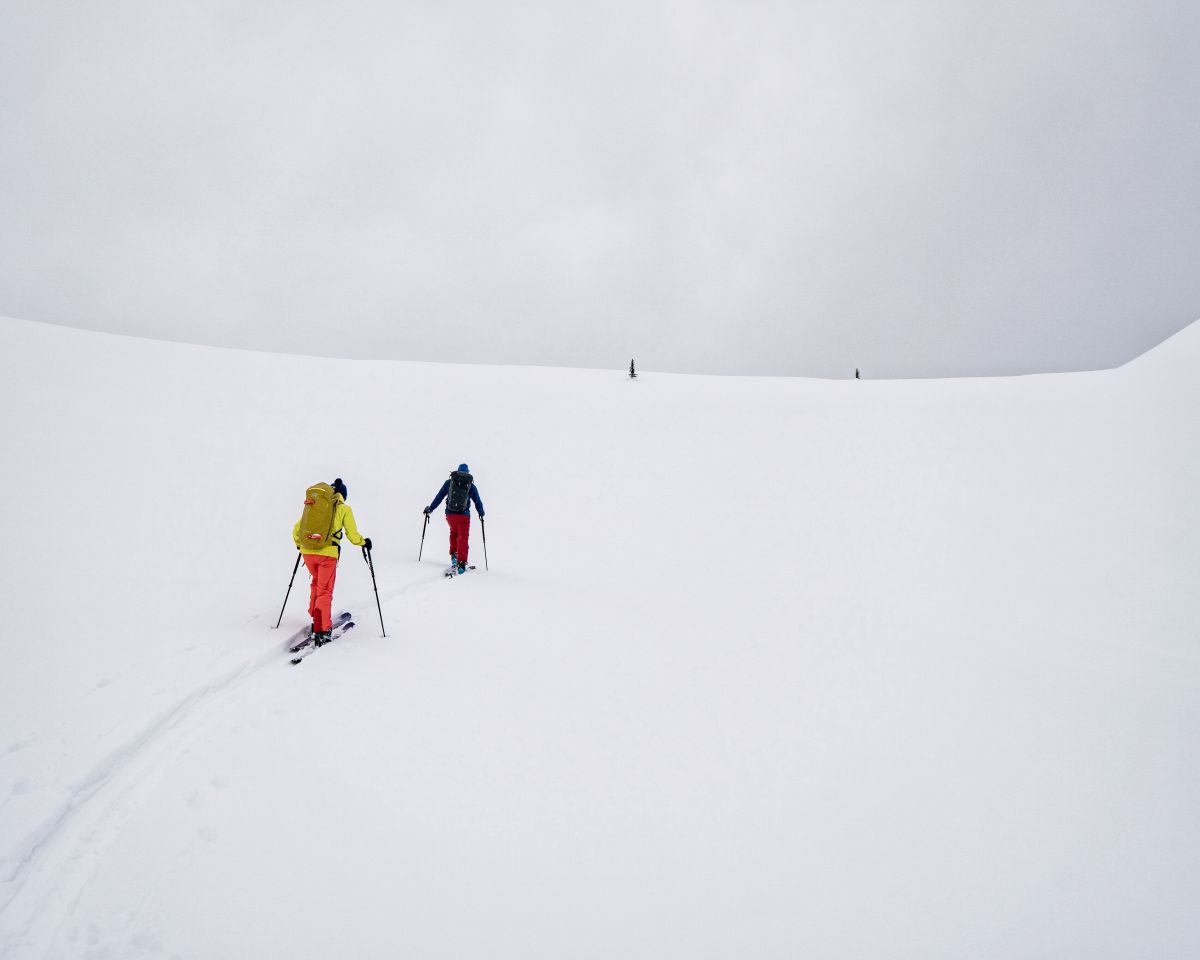 Having Hill guide us in his own backyard was a treat. We met Hill at the visitor center (where skiers can collect their permits and get more information on conditions and closed areas). Because Rogers Pass is home the world's largest mobile avalanche control unit using live ammunition in the world, they need 100-percent user compliance of their Winter Permit System. It is also important to know that they are doing control work for the users of the highway, not for the backcountry.
"The Rogers Pass is so unique in regards to its openings and closures. You really have to know what you are doing before visiting, otherwise the consequences are severe," says Hill. "The Rogers Pass has a unique avalanche system to ensure that people who drive through the corridor are kept safe. The system needs to be understood, as making an uninformed mistake could be deadly."
After getting our permits, Hill, unplugs his electric car from the charging station. "This is the most unique charger I have ever used, you can literally charge while you ski!!" Hill smiles, and we head off to Loop Brook, a few clicks down the road.
Just past the trailhead, Hill shows us the old railroad pillars that were used to help make the "loop track" which was created to help trains in 1885 to generate enough speed to get up the pass, an engineering feat in its time. After a safety briefing and beacon check, we head up the brook towards Mount Bonney.
Hill follows the main skin track up the west side of the creek. He comments on how he has never seen so many tracks and on how he has seen some bizarre unsafe lines recently.
"Lately the amount of backcountry enthusiasts has increased," Hill tells ASN. "But overall the experience level has decreased, so I am seeing unsafe skin tracks and more wild lines than ever before."
Hill decides to take us another more scenic way. Cutting his on track on the crystally snow, Hill laments on how he used to wonder why people would take the longer route, now he wonders why they wouldn't.
"Just look at it," Hill sighs.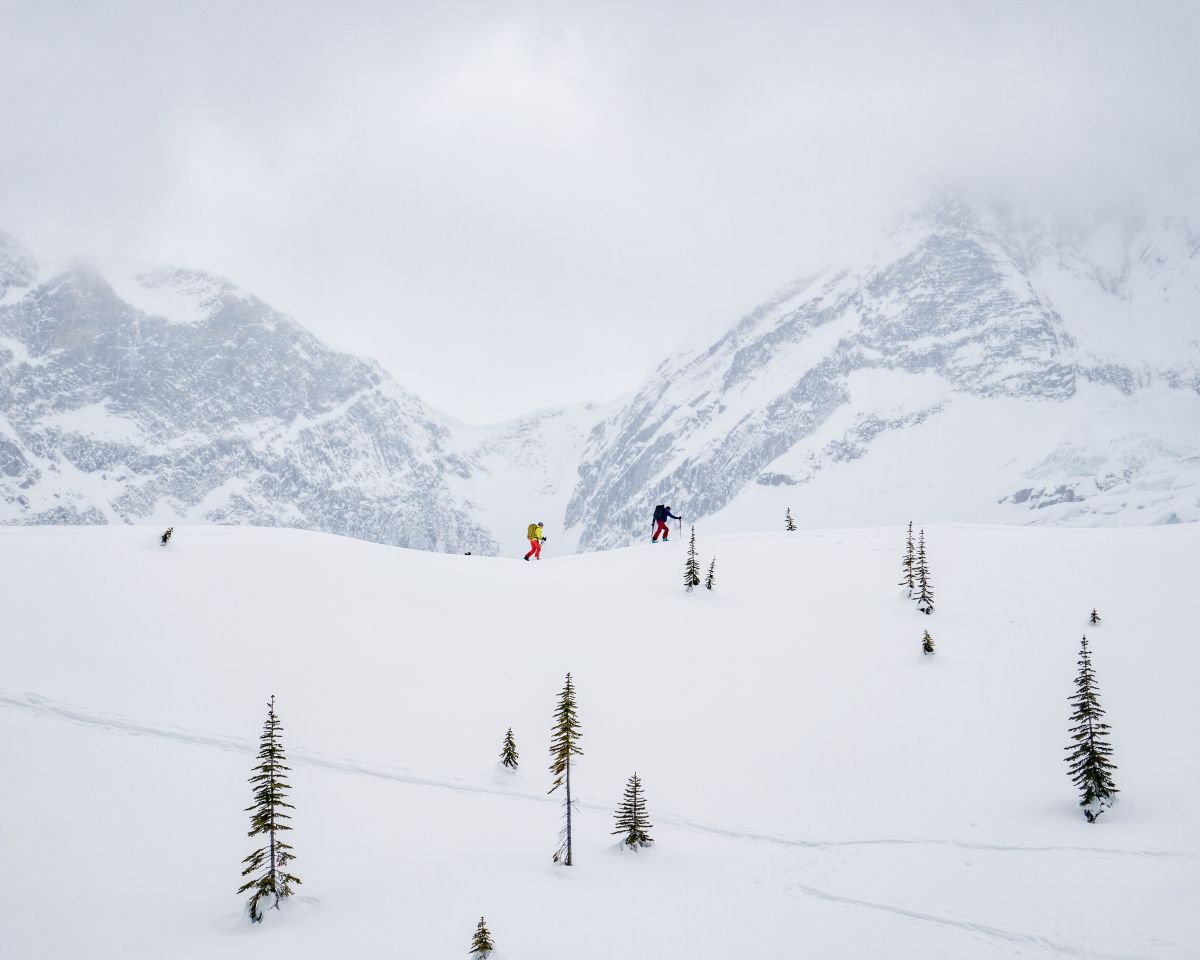 Hill has always been adventurous – that is what drives him. But he is more thoughtful about his impact and how he adventures. We stop to have a quick tea and he shows us a the Bonney Glacier. where it used to come down to and where it stops now. It is drastically different.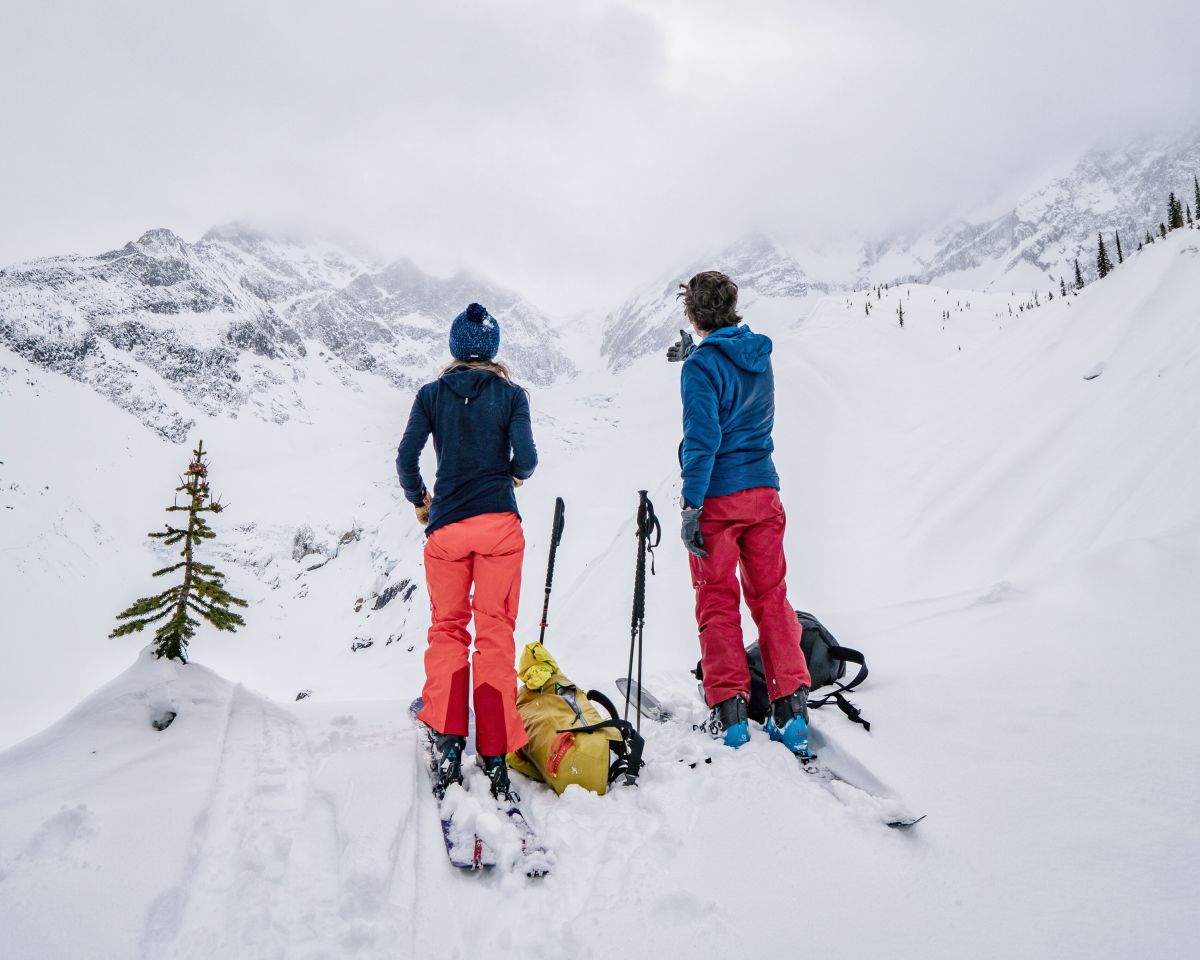 "We used to ski down the glacier all the way down about 50-100 meters farther," Hills says.
We continue our way up toward the moraine just around 2200 meters. This a momentous place for Hill, because is it where he reached his 2 million feet in 2010. Just a way up, we take our final stop and pull our skins. Hill was surprised to see all the skin tracks below, is equally surprised but rather happy to see zero downhill tracks for our descent.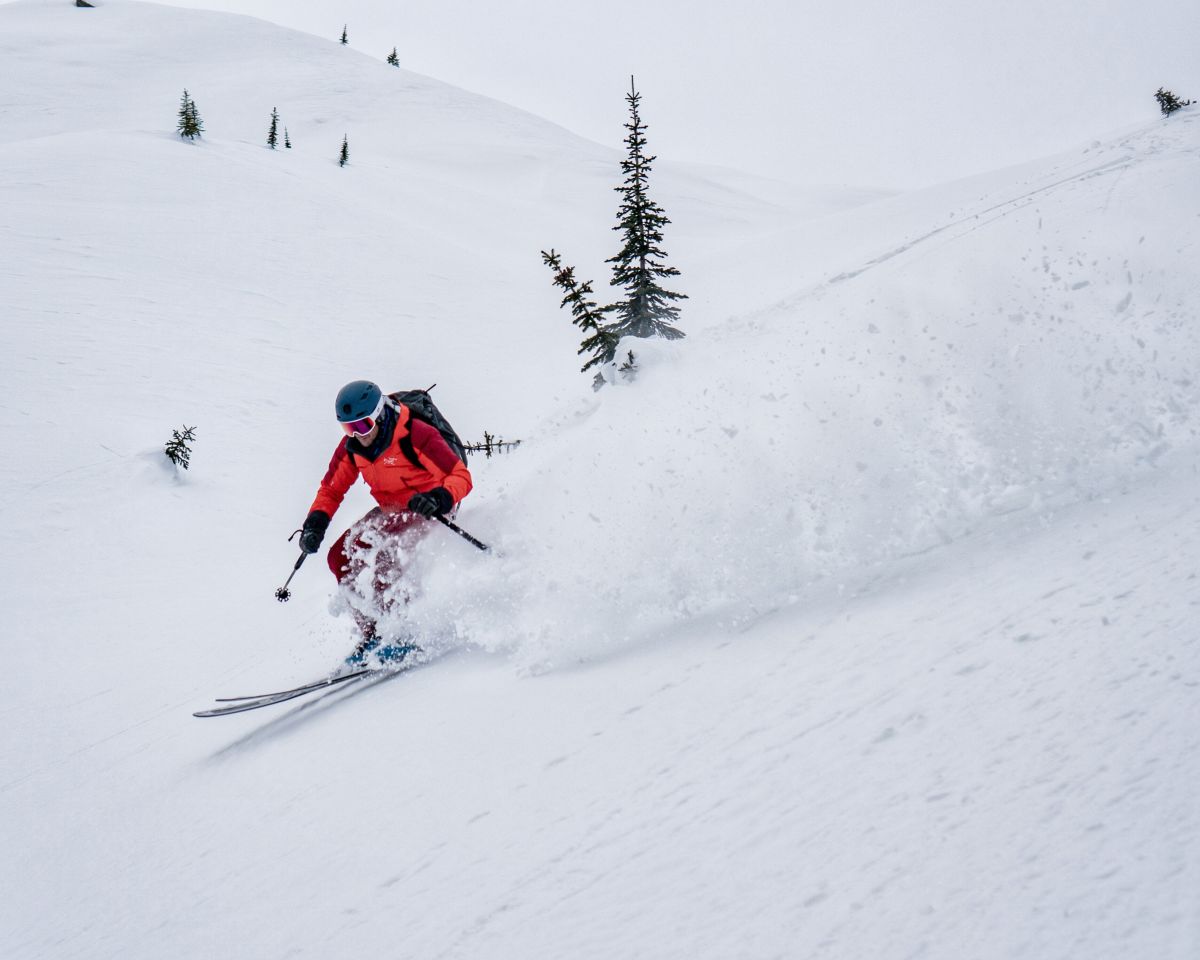 "Normally, it is just wall to wall tracks," he explains. Hill shrugs and practically skips down on his skis roosting the sparse vegetation with each turn.
Hill who knows Bonney Brook area like the back of his hand, finds a sweet gully for us to exit and we make our way back to the parking lot with wide smiles.
After reaching the parking lot, Hill makes a quick text to his son.
Hill smiles and says, "One of the side benefits of keeping my adventures close to home, is that I am close to home."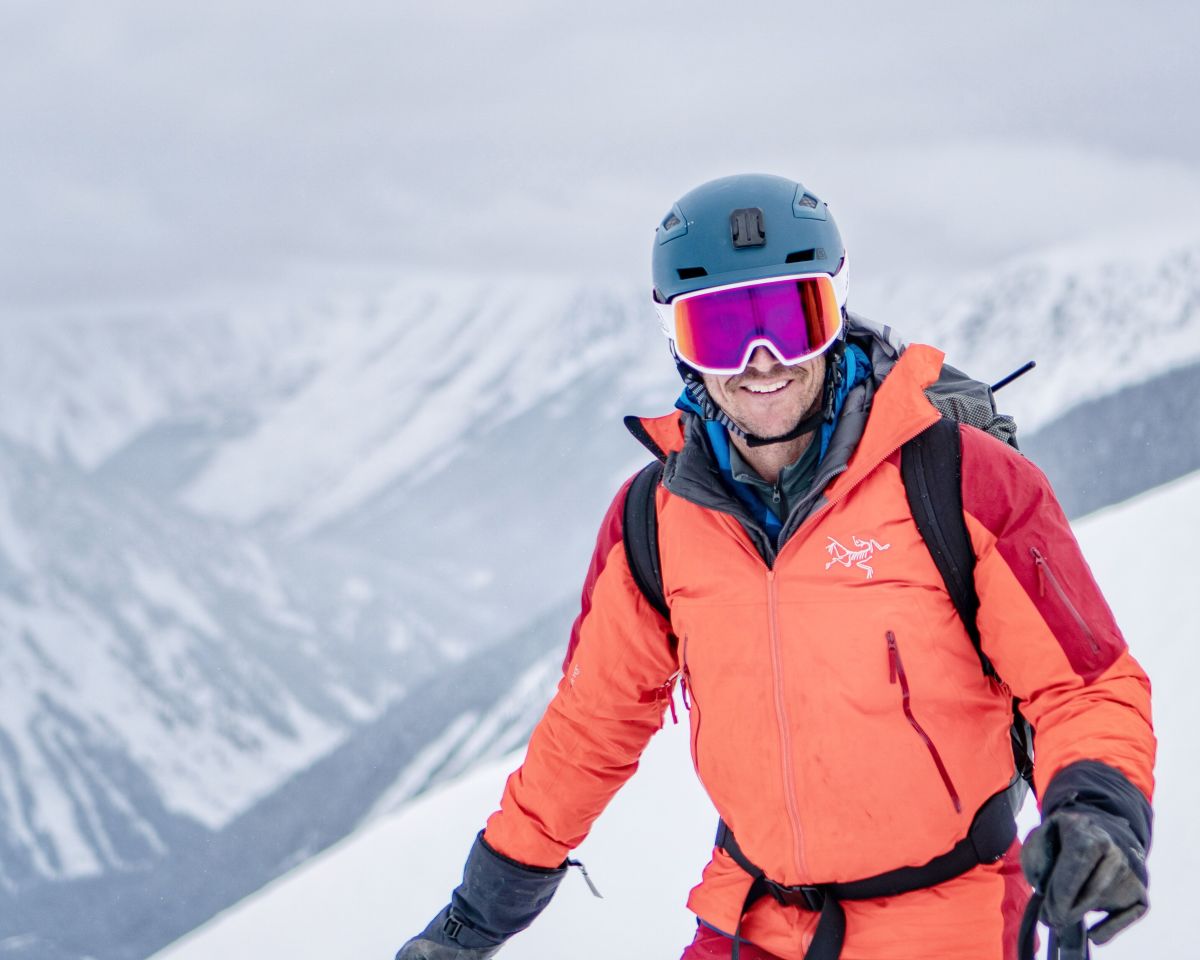 For access to exclusive gear videos, celebrity interviews, and more, subscribe on YouTube!