On Thursday evening, Kelly Slater posted to his Instagram story that he witnessed a great white shark breaching 50 yards from him while surfing Lower Trestles before dark.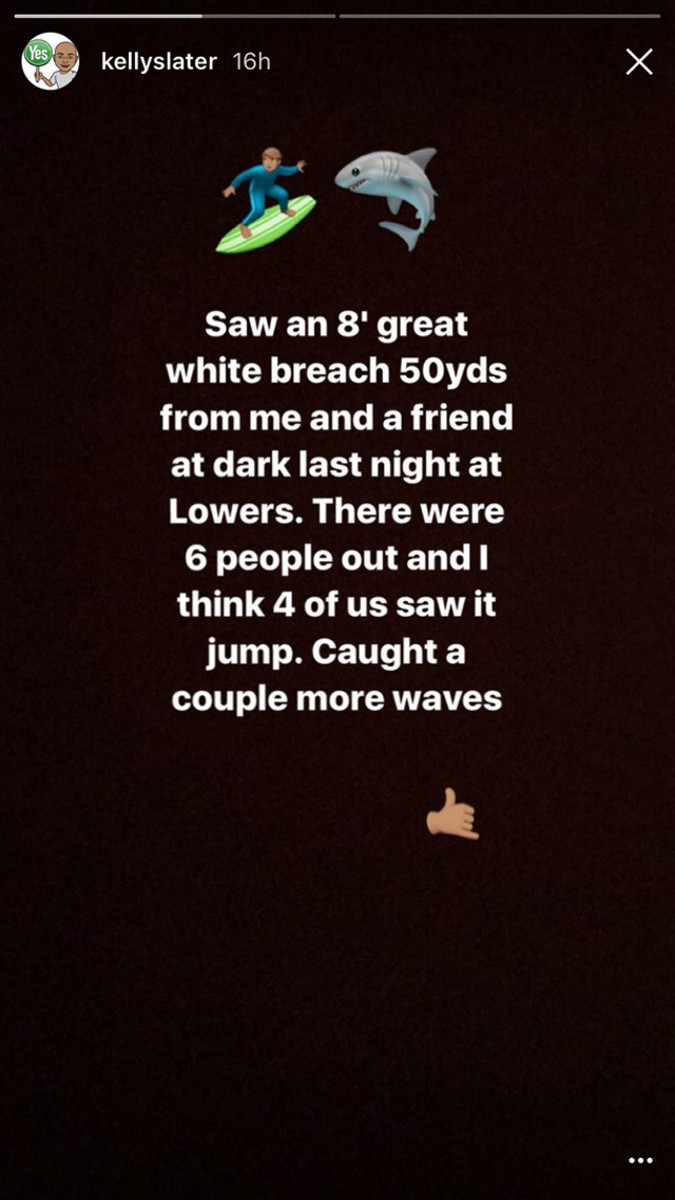 Slater's post explains that it was an 8-foot great white about 50 yards from him and a friend before dark. Six people were out in the lineup, Slater continued, saying that four of them saw it jump. Being the 11-time world champ he is, he caught a few more waves before heading in.
While there have been plenty of breachings at Lower Trestles this year and plenty of sightings and encounters all over Southern California, it is notable when the champ happens to see one at one of the most popular surf breaks in all of America. The Lowers Championship Tour event was even put on hold last fall when a great white shark breached outside the lineup.
As you might recall, one of the last times Slater mentioned sharks was after the death of a Reunion Island bodyboarder back in February. Slater took to Instagram to call for the culling of sharks off the island.
Slater, who was warming up for the upcoming Corona Open J-Bay at Jeffreys Bay probably wasn't necessarily looking to replicate the sharky experience in South Africa. That said, this was merely a sighting and nowhere near a close encounter — just a reminder that if you're going to be surfing close to dark, have some friends with you.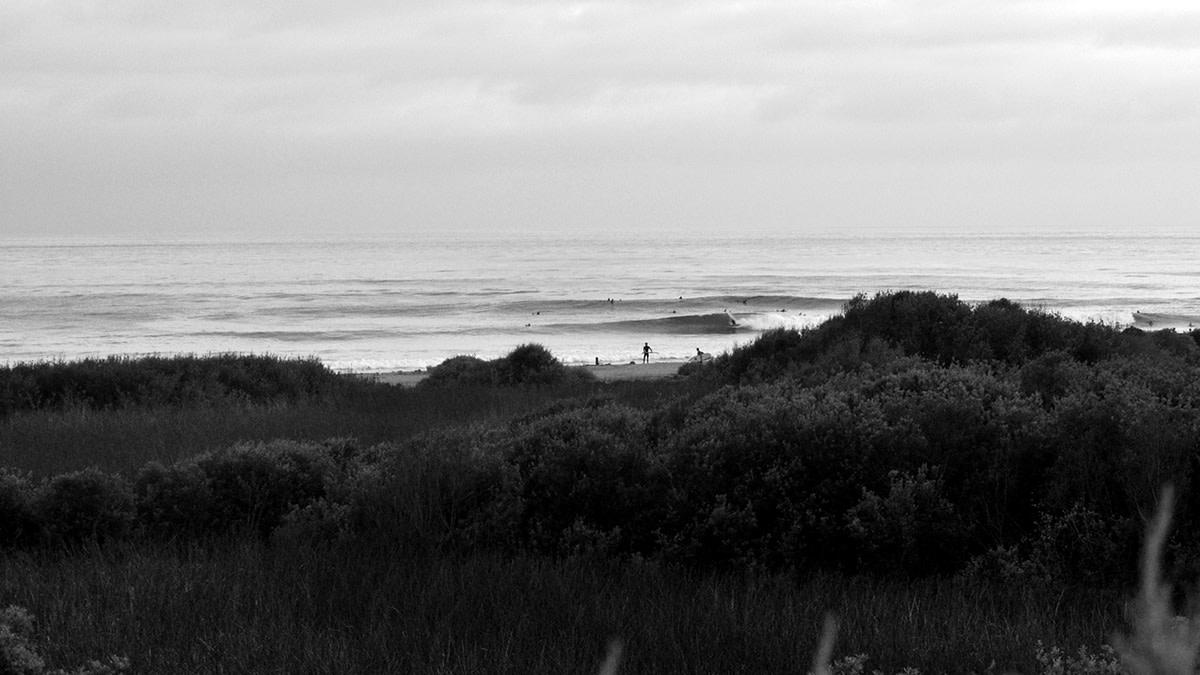 Read more about sharks from ASN
For access to exclusive gear videos, celebrity interviews, and more, subscribe on YouTube!