<iframe width="612″ height="412″ src="https://www.youtube.com/embed/gfeWA40p-0U" frameborder="0″ allowfullscreen></iframe>
Kelly Slater, riding surfboards dedicated to departed friends, has reached the quarterfinals on Day 3 of the Volcom Pipe Pro, which is ongoing at the time of this writing. The 11-time world champion posted two of the three highest heat scores of the event, in Rounds 3 and 4. "I switched to a little smaller board; this is my Todd Chesser tribute board," he told the WSL afterwards. A mentor and close friend to Kelly, Chesser died in 1997 while surfing an outer reef of Hawaii.
Slater, the defending champion, has four other boards for the event, each paying tribute to a friend who has passed away. "They have all been painted by a local artist and one is dedicated to our good friend Jeremy 'Wire' Curtain," said veteran Hawaiian photographer Sean Davey. Wire hosted Davey and Kelly on multiple trips to King Island, near Tasmania, and died in 2012.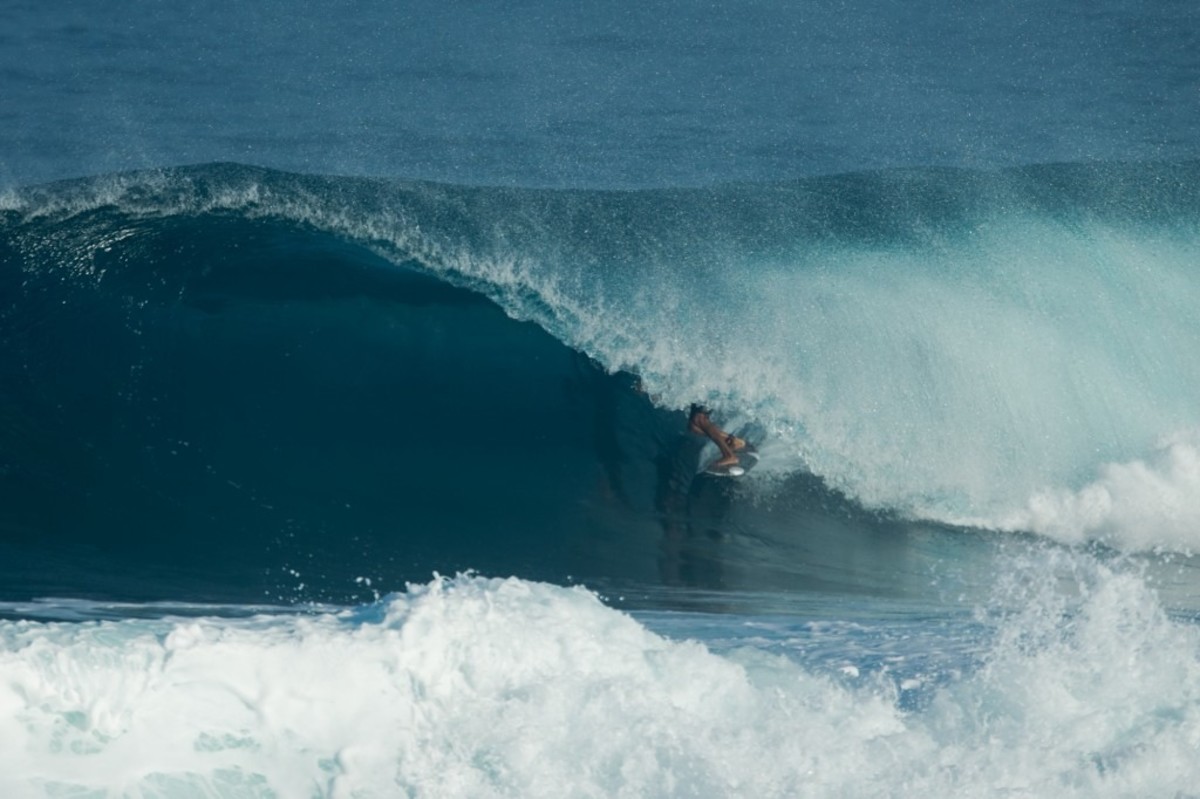 Kelly Slater's surfboards are of particular interest now as rumors of his investment in Firewire Surfboards and a possible move from long-time sponsor Channel Islands have been circulating for the last three days. Both Kelly and Firewire have neither confirmed, or denied, the rumors.
"I'll address the surfboard stuff soon," Slater told Stab magazine. "It's nothing definite until it's finished and it's a work in progress."
Mark Price, the chief executive of Firewire told Tracks, "At this juncture Firewire has no comment on the situation. All parties involved in Kelly's offer have agreed that if anything is to be said right now, it should come from either Kelly or his manager."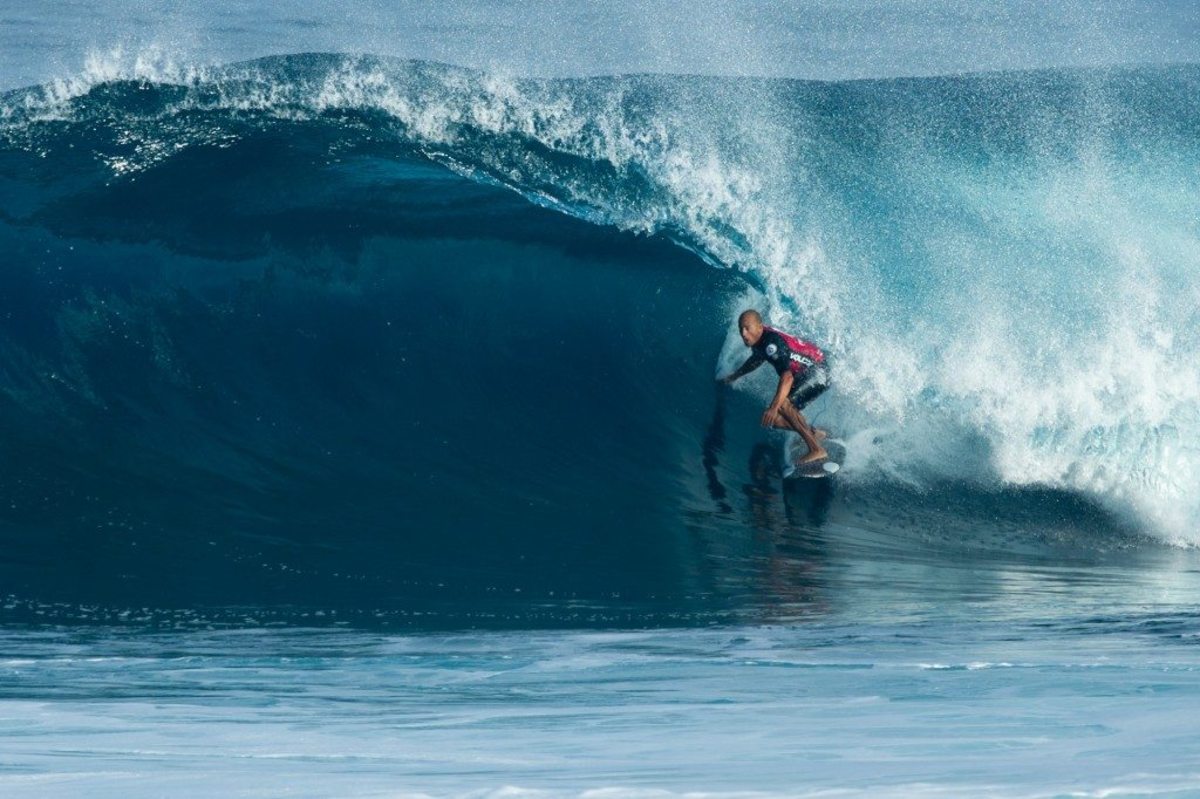 Either way, no matter what surfboards are under his feet, the 42-year-old will go into the final day of the competition as a favorite and with no desire to retire just yet. Indeed, after his heat win he jumped in on the webcast and was asked what circumstances could force his retirement. "Umm … just not having the motivation, I guess would be the thing," said Slater. "Or, wanting to do something else. I had a guy, about a 75-year-old gentleman, come up to me and ask me, 'When are you going to stop?' I said, 'When I fall over.'"
Good news for surf fans, not so good news for his competitors.
More from GrindTV
Artist depicts Kelly Slater as Gollum, among other gems
Tyler Wright OK after harrowing crash into pool wall
Pipeline: The greatest show in surf
For access to exclusive gear videos, celebrity interviews, and more, subscribe on YouTube!