On the heels of Kelly's victory at the Pipe Masters, everyone had the same questions: What the hell was that stingray thinking, and what was that board Kelly was riding all about? I mean, a 5'11" at eight foot Pipeline? Well, we can't get in touch with the errant stingray, we did get an explanation of what Kelly was riding and how the board came about…here's an email from Channel Islands team manager Travis Lee:
"Kelly Slater's "Deep Six" board ridden to victory in the 2008 Pipeline Masters is a result of Al Merrick's pursuit to place surfboard design in the hands of surfers themselves. Kelly worked with Channel Islands' CAD software and library of designs to marry a 7'0″ K-step and a 6'0″ K-board (tangent?) into a completely original 5'11 with the wide point pushed forward. Once our in house CNC machine milled the blank based on Kelly's specs, he walked the board over to Al's shaping room to have him put his finishing touches on the Deep Six. This 5'11 x 18 1/2 x 2 1/2 round pin enabled Kelly to get into the hollow waves earlier and deeper allowing for adjustments that only a shorter board can provide. The Deep Six is the latest in Kelly's quest to ride boards shorter than normally thought possible in surf conditions all over the world."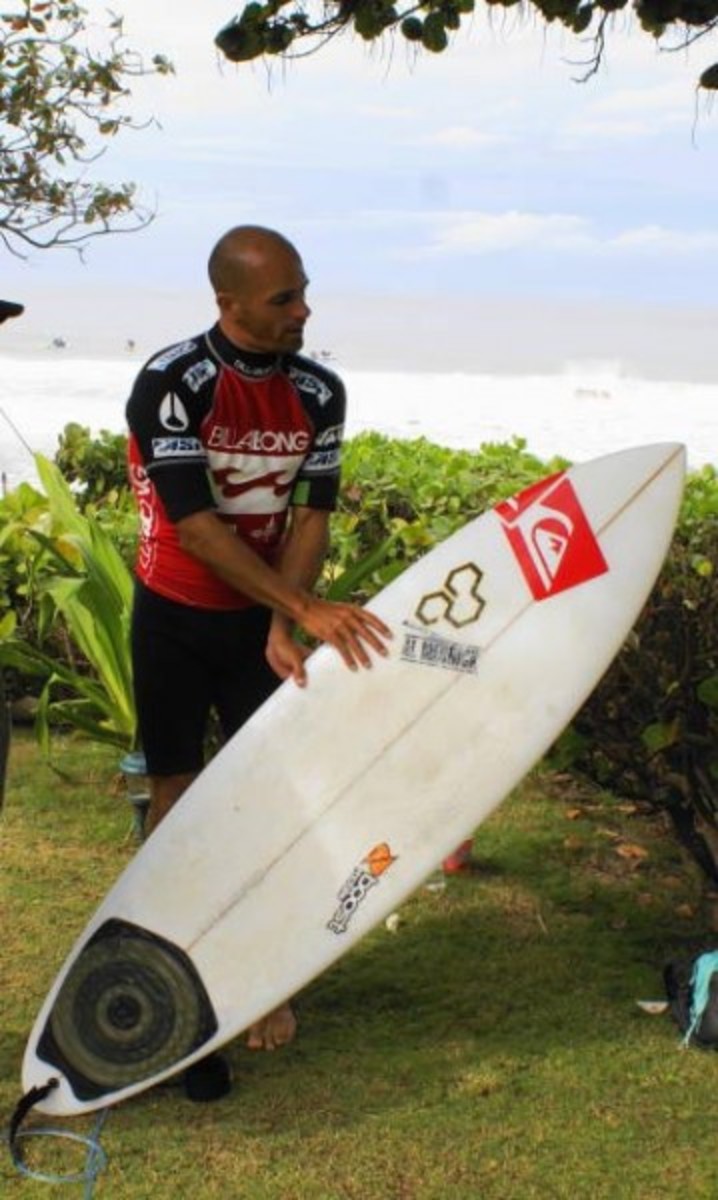 While us normal people can't just rock into Al Merrick's shaping bay and start typing away on the CAD shaping program, we can open our minds to new shapes and designs…thanks to CI's Travis Lee for the info. For more info and to order yourself a "Deep Six", go to www.cisurfboards.com
For access to exclusive gear videos, celebrity interviews, and more, subscribe on YouTube!