We first caught wind of Mahfia.TV when filmmaker Hayley Gordon name dropped the website. Always on the lookout for websites that authentically showcase women in action sports, we jumped on the site and immediately got pumped to go out and shred with our female friends.
With the hashtag #killinitsoftly pretty much summing up their vibe, Mahfia.TV brings a distinctly female perspective to the world action sports.
GrindTV caught up with Mahfia.TV founder and all-around rad girl Kim Woozy to learn more about the genius idea that is Mahfia: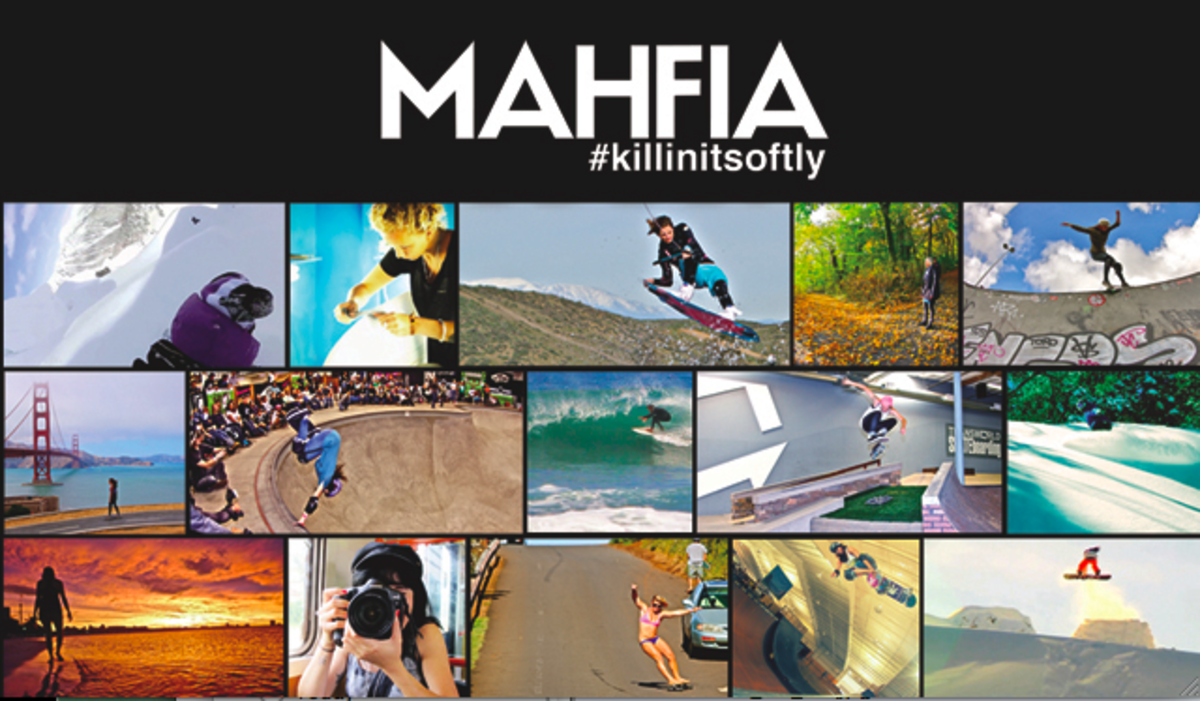 What is Mahfia TV?
Mahfia.TV is an online video channel that follows the lives of professional female action sports athletes. The Mahfia crew represents an unparalleled generation of females whose physical skills and individual style are matched by a desire to push the limits and defy the norm. Skateboarding, snowboarding, surfing, and wakeboarding are what makes us happy, and we want to share our adventures with people around the world who feel the same.
Where did the idea for Mahfia.TV come from?
The idea for Mahfia came about when I was working at Osiris shoes as the girls marketing manager. I had put together an amazing team of riders including Vera Janssen (snow) Karen Jonz (skate) and Melissa Marquardt (wake), and we always talked about how we wished there was a better outlet for girls out there to see what we were doing. There weren't too many magazines that featured girls doing action sports and everything was moving to digital, so we decided to start a website. Initially we launched Mahfia.com as an online magazine, but our bread and butter was always the videos, so we decided to focus on that and transitioned to Mahfia.TV.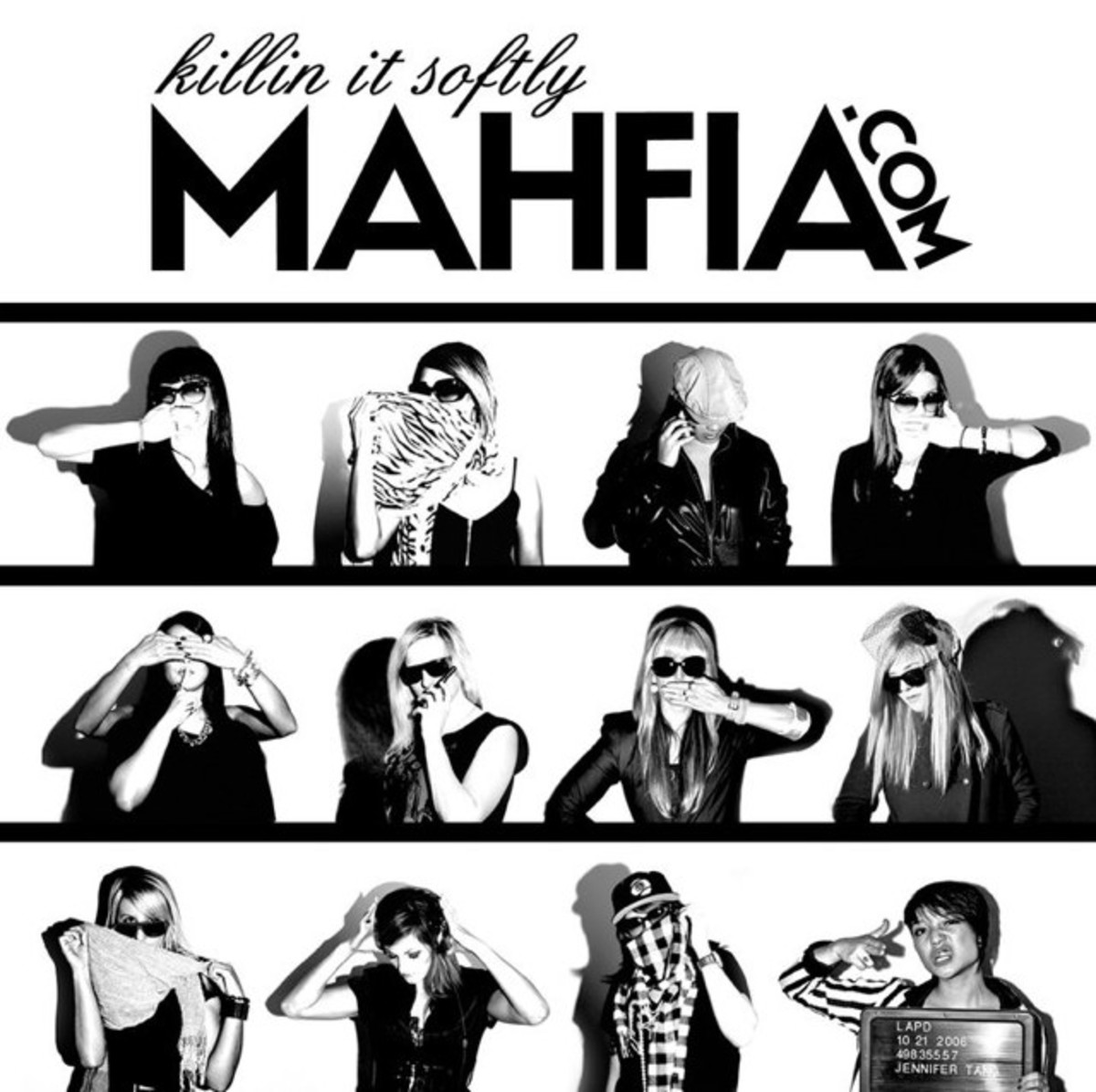 What is your action sports background?
I grew up snowboarding in Lake Tahoe, California, as a grom and bombing hills on my skateboard in Northern California. I moved to San Diego for college and started getting into surfing and wakeboarding a bit. I joined the snowboard team at UC San Diego and basically spent all my free time riding at Mammoth. A lot of people stop riding as they get older, but the love I have for the sports is something that will never go away.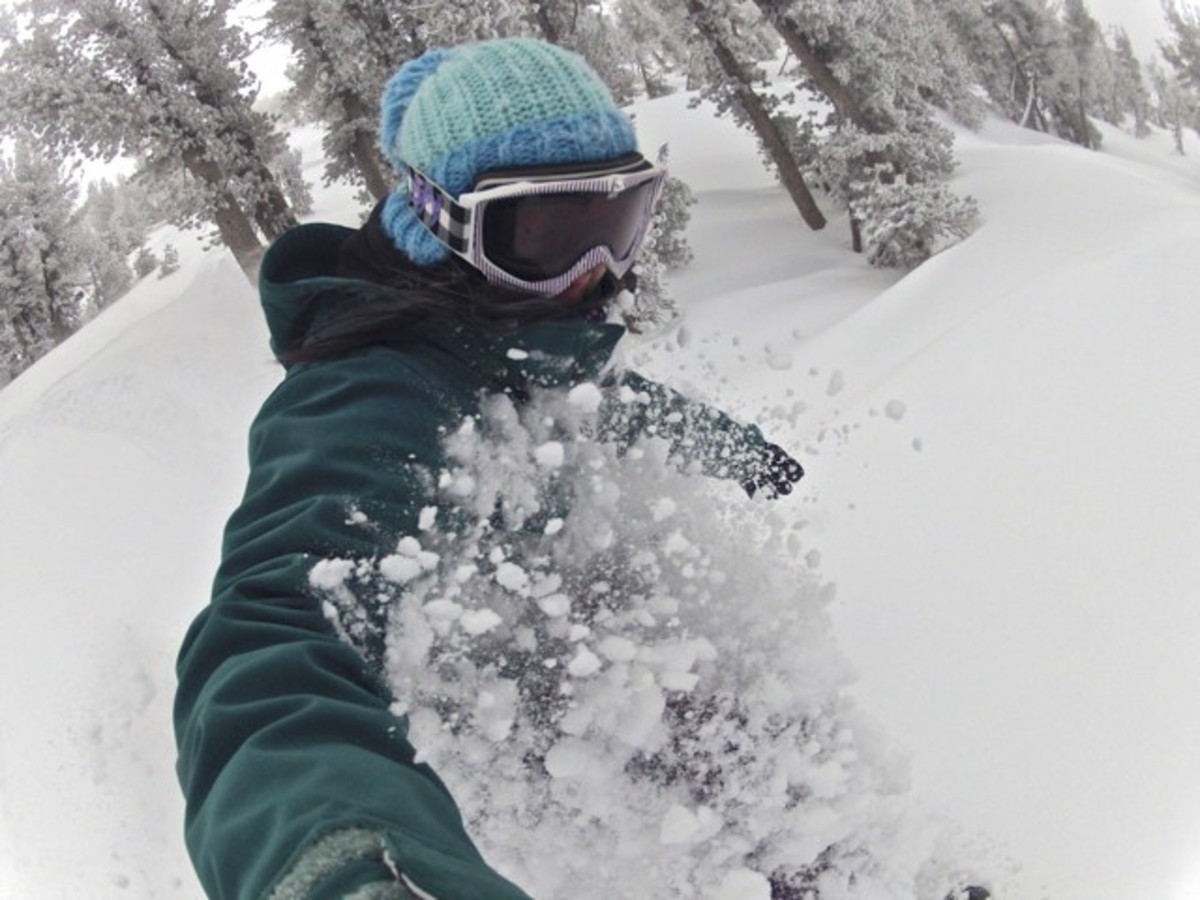 What are some of your favorite magazines or websites/blogs for women's action sports content? 
I grew up reading SG Mag; it was my bible! I actually kept all my issues and still have them today. Cooler Mag has been holding it down for the girls for a while now, but they only distribute in Europe. Luckily they are killing it with their web content nowadays. The articles and posts are written by females who ride and love the culture, and that's what makes it real and good. Around 2008, there was a mag out of New York called Missbehave, which focused on street culture, music, and fashion. That was such a dope magazine that really played a part in influencing my style, but unfortunately it was short-lived.
As for online content currently, for surf there is Leashless.TV, which was created by my friend Hayley Gordon. In my opinion, Hayley's videos showcase the best women's surf stories on the web. Hayley surfs and is friends with all the pro girls she films, and that's what makes her videos different than anything else out there. When I watch her films I actually feel like I'm there hanging out and surfing with the girls.
On the skate side of things there is GirlsSkateNetwork.com, run by long time skate filmmaker Lisa Whitaker. Lisa is a big inspiration to me because she is driven and motivated by one thing—her love for skateboarding and her desire to create opportunities for other girls out there. By spending her own time and effort filming as much skateboarding as possible, she has single handedly progressed the culture for girls around the world for the past decade and is one of the most genuine people you will ever meet in our industry. Small indie mags and sites like Leashless and Girls Skate Network are much more compelling to me because the motivation behind it is purely passion, which comes across in their content. Authenticity is the key to good storytelling.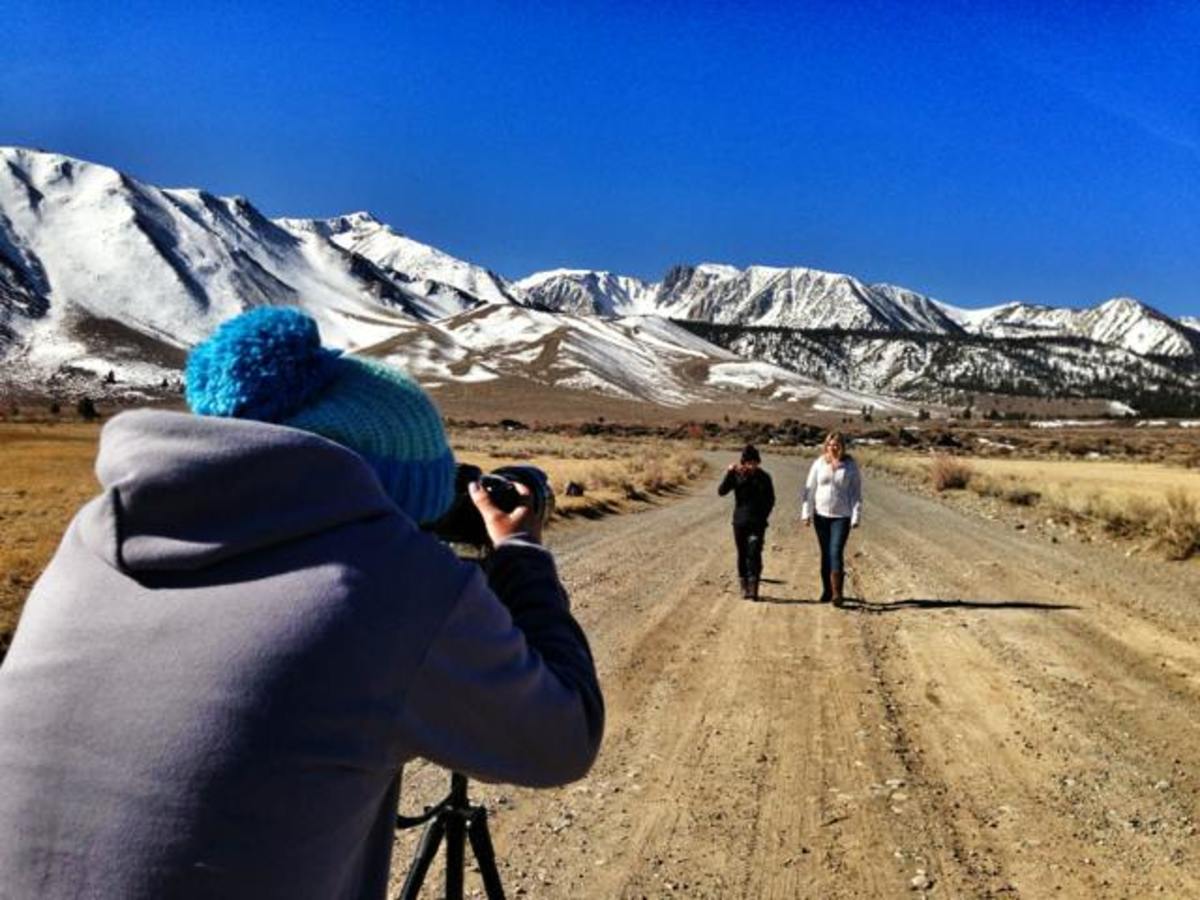 What inspires you? 
A lot of things inspire me. Music, art, documentary films, and comedies that have quality writing/talent are what inspires me on the daily. The girls we work with inspire me a lot. All the pro female action sports athletes out there doing it as well as the pioneers who paved the way are my biggest inspiration. Everyone's journey is different, but the common ground is that all these girls at some point had to deal with someone telling them no, but they never let that stop them from doing what they loved. Anyone who pursues their dreams without caring about what other people think is an inspiration to me.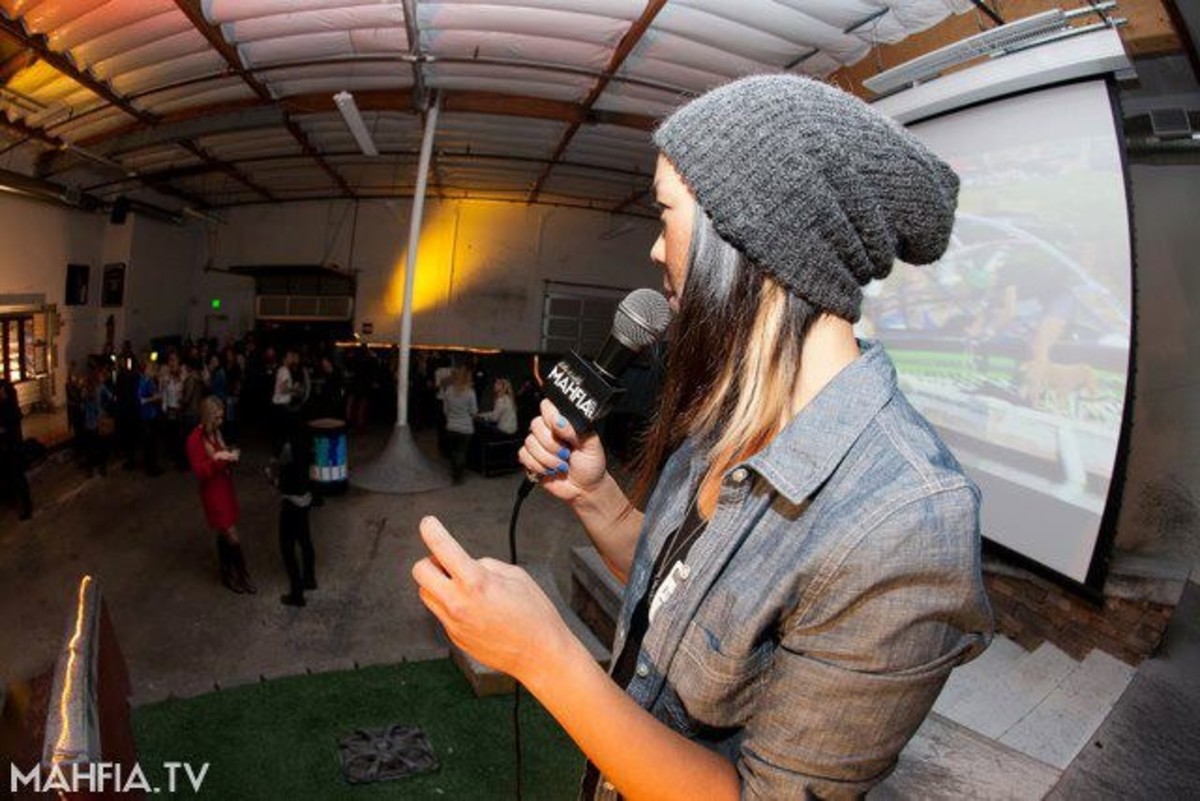 What, in your opinion, is the biggest obstacle facing women's action sports? 
One of the biggest obstacles in our industry right now is the broken link between the brands who sell products based on the action sports lifestyle and the actual female athletes who are progressing the sports. A lot of core action sports brands are using models, celebs, musicians, artists, etc. for their marketing initiatives and might have one token female rider on their team or none at all. This is a problem because the girls who have the talent and skills to progress the sport are not receiving the support they need in order to keep riding, and that means the progression of the sports is being stunted. This is also sending young girls the message that it is more appealing to be an action sports model than an action sports athlete. Suddenly young girls only care about their looks and social media popularity as opposed to what they can accomplish.
Imagine if this were the case on the guys side. These brands would lose all legitimacy if they only used models and no athletes—they might as well call themselves Hollister. The root of the problem is that a lot of these brands are run by older guys, who I completely respect; anyone who has built a lasting brand has worked hard to get there and deserves heaps of recognition. It's just that these brands can only do what they know. It's simple: girls know what girls want. We need more brands who are run by females who actually ride and care about action sports.
On the flip side there are a lot of established core brands who have guys at the top who have daughters, etc. who genuinely do want to support the females. The problem is that they are up against the reality of the economy as well as mainstream pop culture. In our celebrity gossip/reality-TV-driven world, young teen girls now have more access to media, plus the added pressure of social media on top of the already difficult real-life peer pressure you face as a teen. Essentially all this means that most core companies can't afford to take a different marketing angle because it won't help sell product and make profits.
Luckily today it is easier than ever to start your own company and get the word out. We are an example of that—Mahfia as a company is just two employees: myself and video producer Jonathan Villegas. We do it because we love telling stories through video and we want to do things differently and change the game. Meow Skateboards is another example. Lisa Whitaker started the company because some of the best girls in the game had no support. It's a solid team and they are growing with a quickness.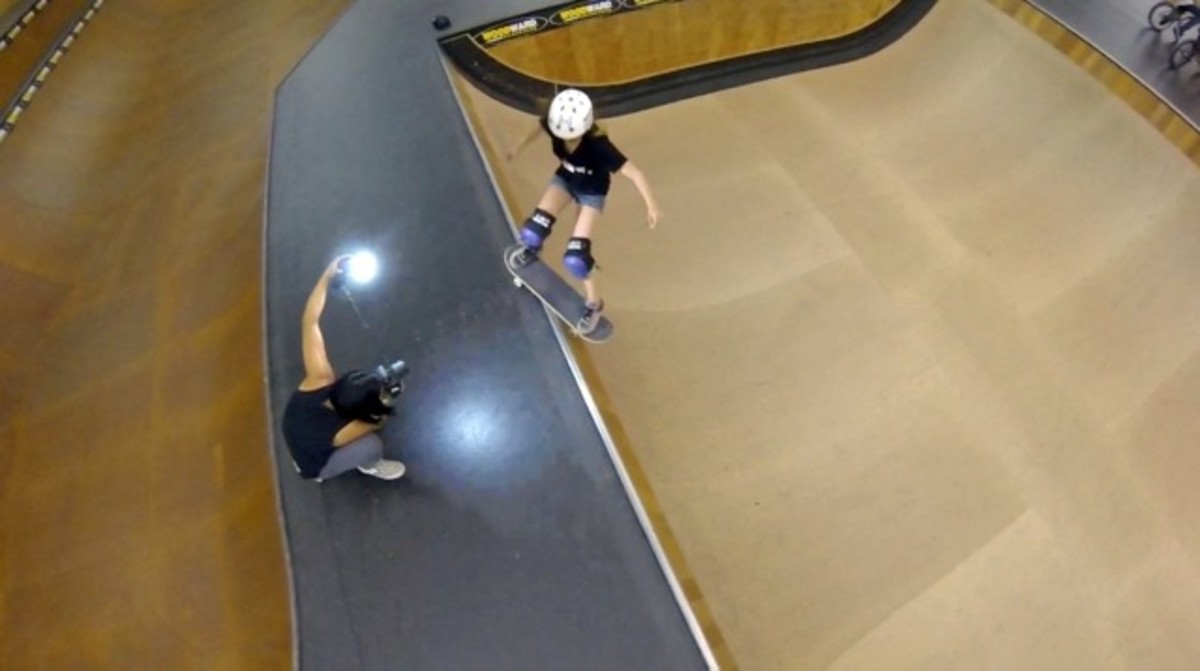 Why is it important to give female action sports athletes a place to shine? 
Once female athletes get the support and proper exposure for being good at what they do on their boards, it will ignite a fire in the large population of impressionable young girls out there who are exploring their hobbies and choosing what to do in their free time. It is simple: do we want more girls taking a million half-naked selflies in front of the mirror for Instagram and becoming teen moms, or do we want more girls out there riding boards, having a good time, and gaining self-confidence through their accomplishments? More Kim Kardashians or more Venus Williamses? It's really not rocket science.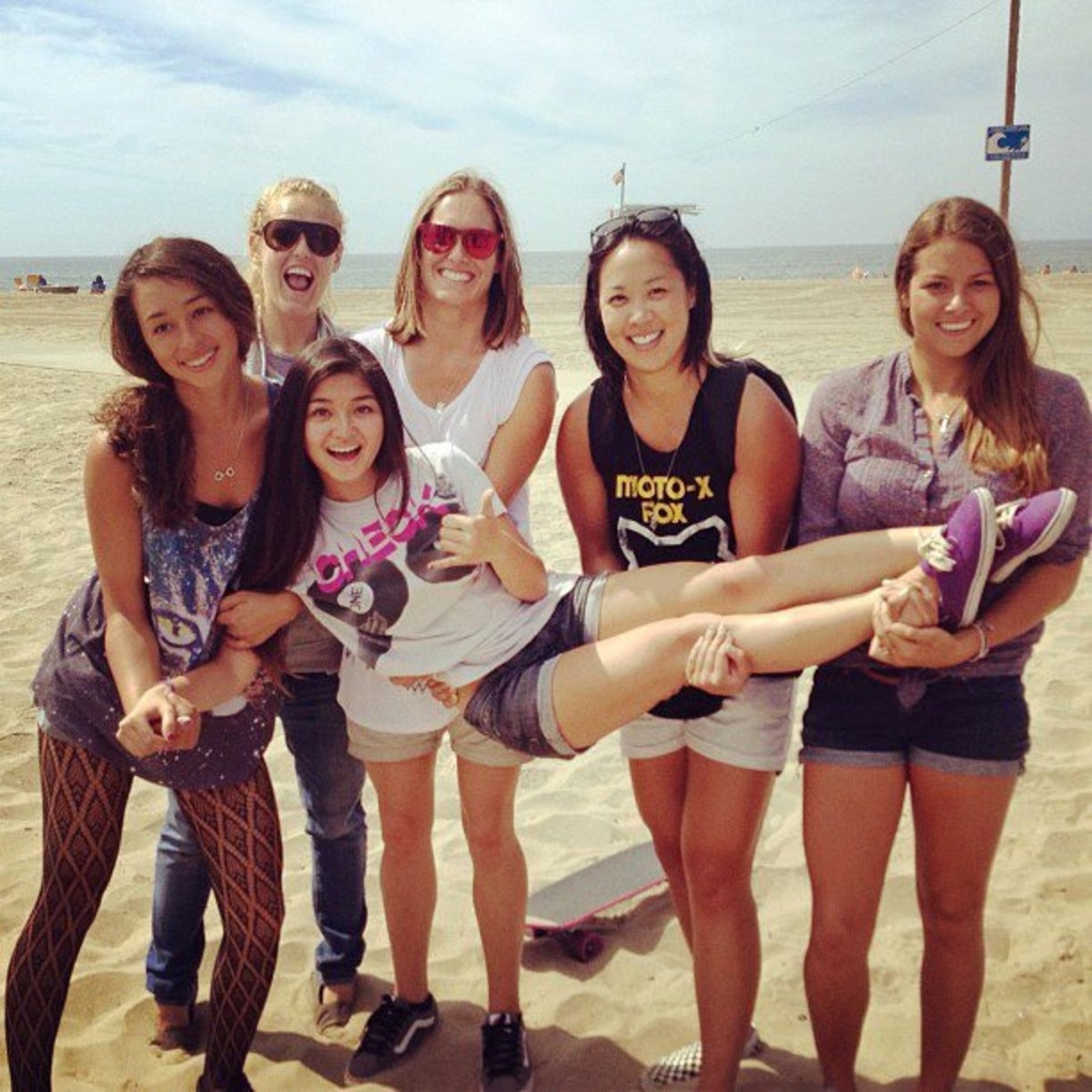 For access to exclusive gear videos, celebrity interviews, and more, subscribe on YouTube!