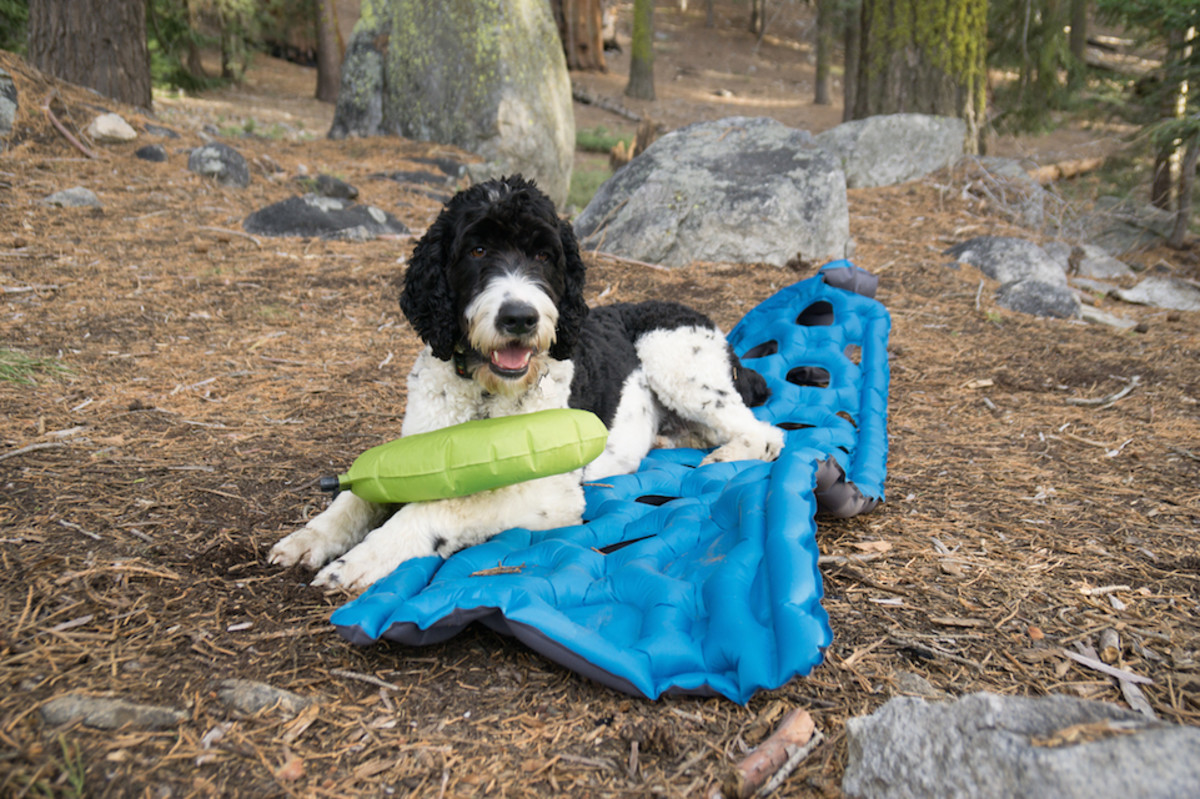 Klymit Inertia O Zone
14.4oz, 1.75 inches thick, R = sleeping bag (at least in theory)
($90, Klymit.com)

The 0.9 pound Klymit pad only takes a few breaths to fill up. It's the second lightest of the test and packs the smallest. It's also the thinnest. Much like some sleeping bags in our review rely on sleeping pads for warmth on the bottom, this is the opposite; the cutouts are designed to allow sleeping bag insulation to loft and provide warmth.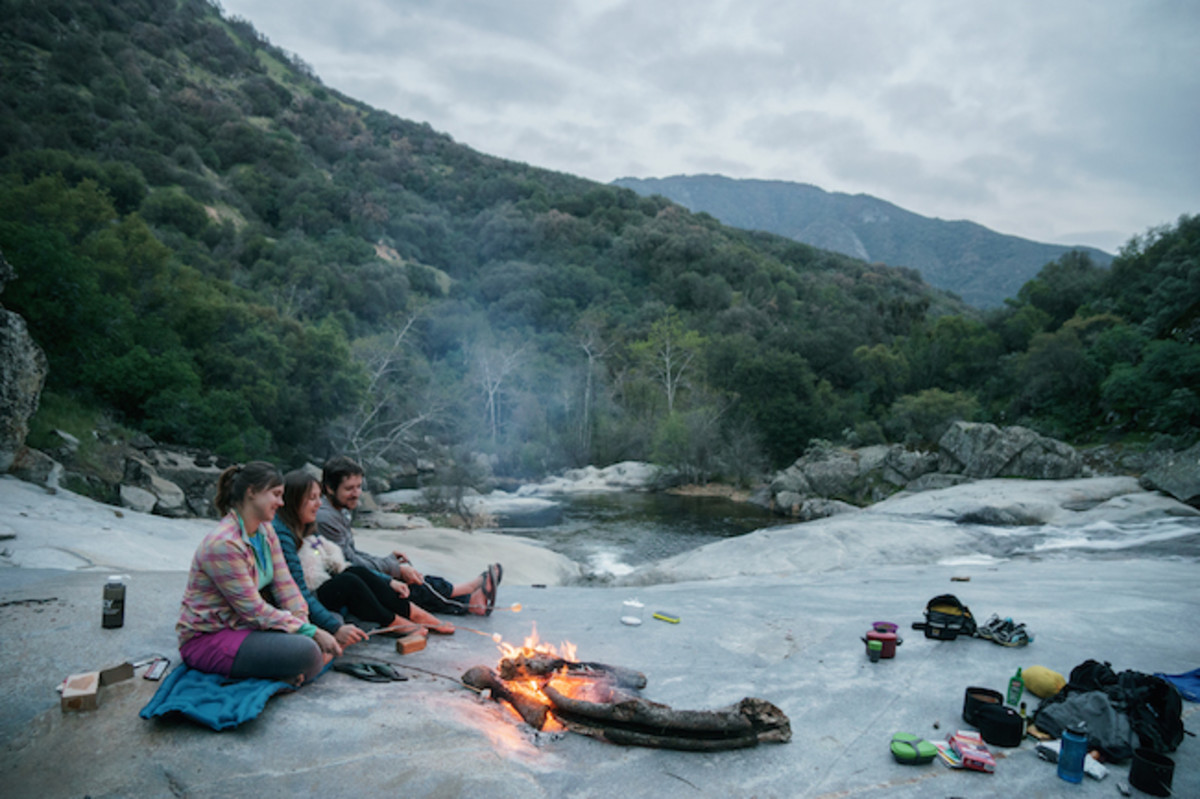 Theoreticaly its R-value should match the sleeping bag. In real-world use we found that it only works in cooler temps if inflated to the maximum, minimizing comfort in the process. If you sleep with a hand or arm under you, it will hit the ground, as will your shoulder if you turn on your side. None of the testers are back sleepers, and because of this, the Klymit had poor sleepability.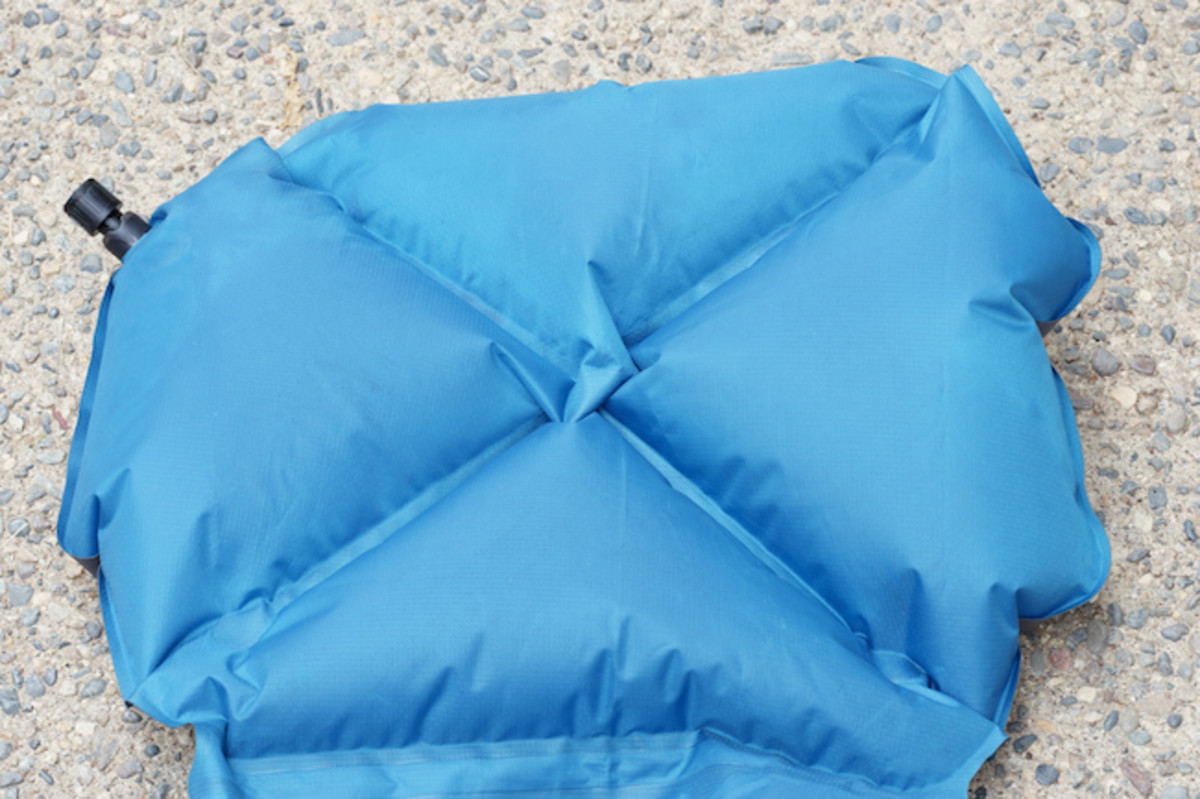 On the positive side of things we loved the pillow. The X in the middle keeps it from bulging like all other inflatable pillows, and it works like a charm. The Klymit also has the best warranty of the group (lifetime). Of all the light pads we found it to be the most durable. There is a lot to like about this pad except for its lack of sleepability.
Caveat: Low sleepability unless you only sleep on your back. Requires traditional-style sleeping bag.
Best for: Back sleepers on a budget who need something that packs small.

The article was originally published on Canoe & Kayak
For access to exclusive gear videos, celebrity interviews, and more, subscribe on YouTube!