Deep down in the heart of Texas is a gorgeous stretch of a river lined with bald cypress trees along limestone banks. This stretch of water holds a vast variety of fish species including the Guadalupe bass and the Rio Grande cichlid.
In the winter, anglers from all over make the trip down to fish this amazing fishery. Every year about 20,000 rainbow and brown trout are released by Texas Parks and Wildlife and is considered a trophy trout fishery. Most will die out by mid March but you can still find a few holdovers in deep holes throughout the summer due to the cool spring fed water.
Unfortunately, in the summer you'll have to deal with the riff raff of tubers and splashers which can make for a less than relaxing day of fishing. This awesome stretch of water is the Guadalupe River just below Canyon Lake and is one of my favorites in the state.
In a previous December, I paddled down the Guad with my friends Raymond Martinez and Ryan Zarate. Ray made out pretty well catching 4 species of fish, largemouth bass, smallmouth bass, striped bass and rainbow trout. Here are some of my favorite shots from the trip.
Enjoy!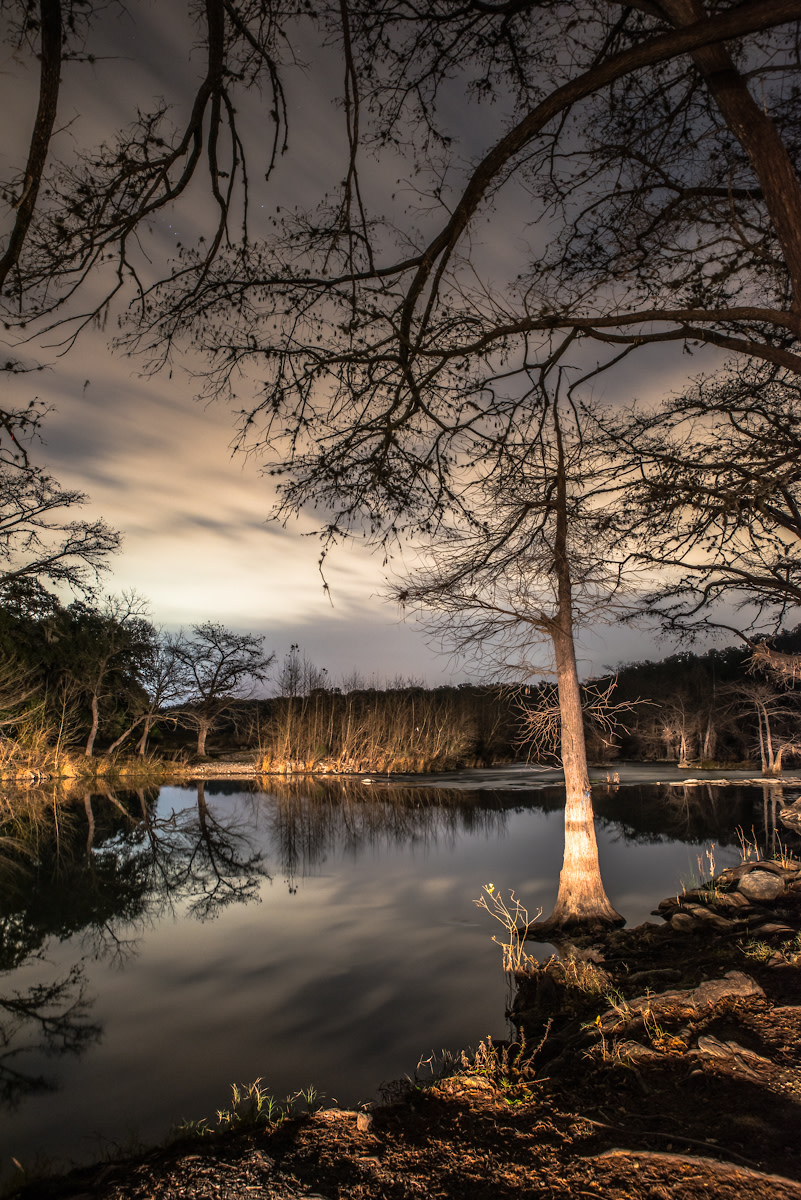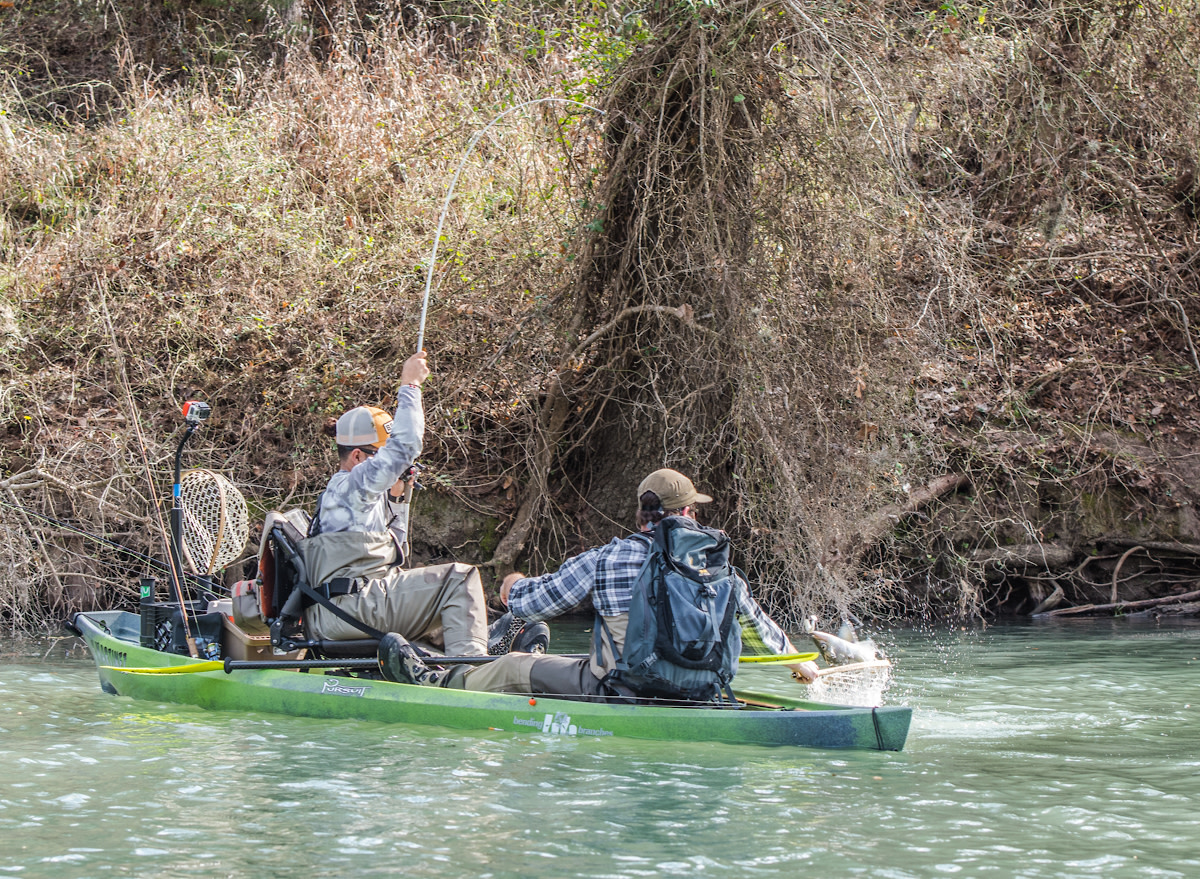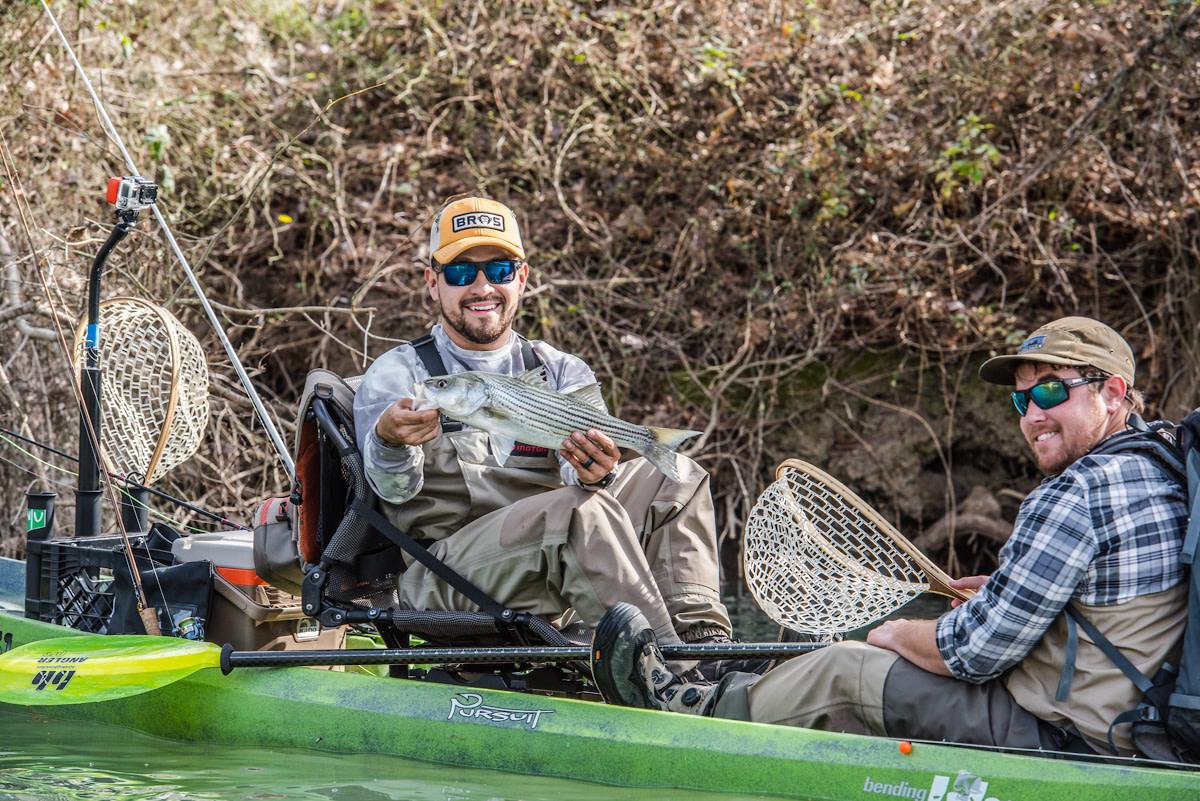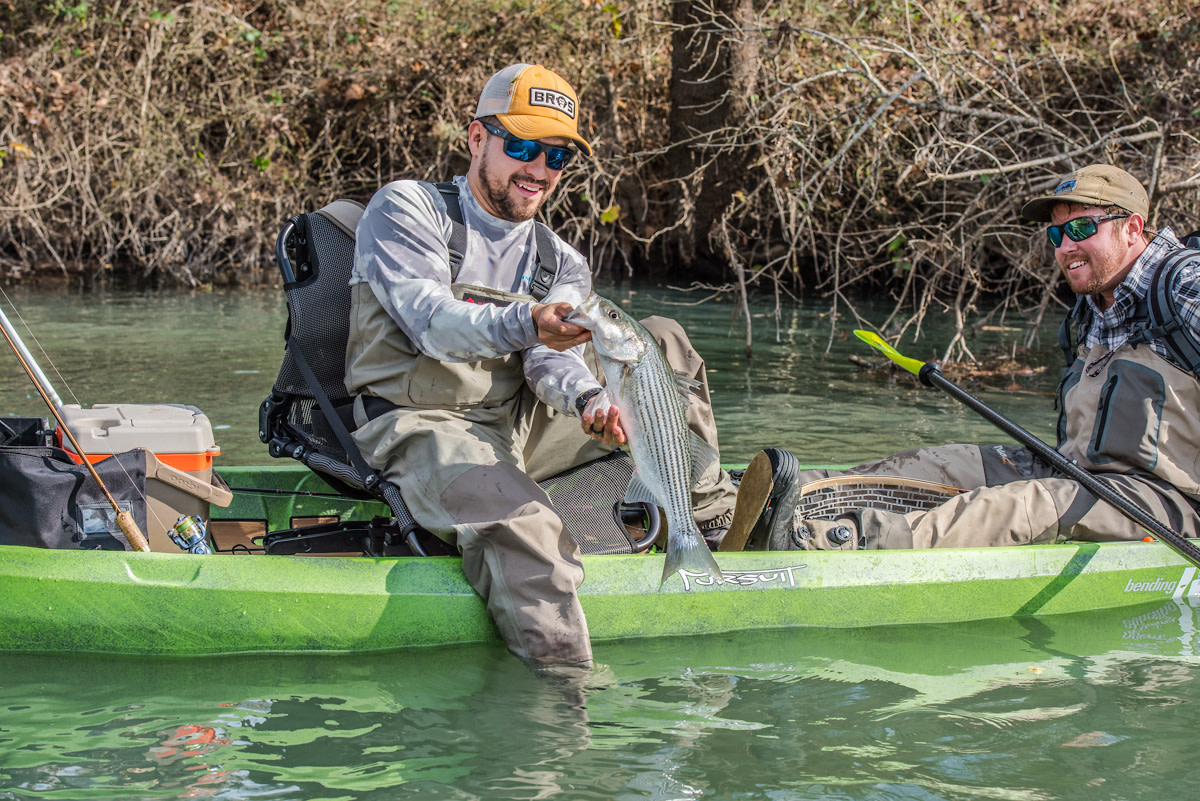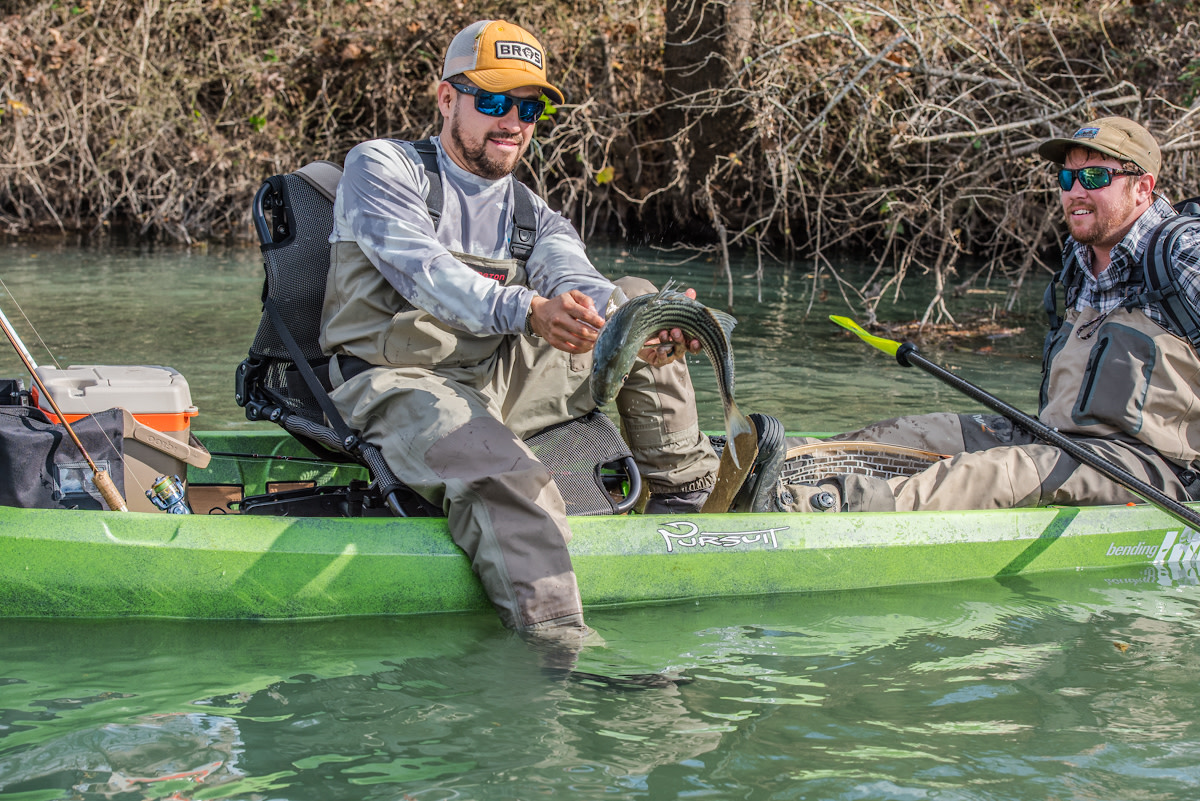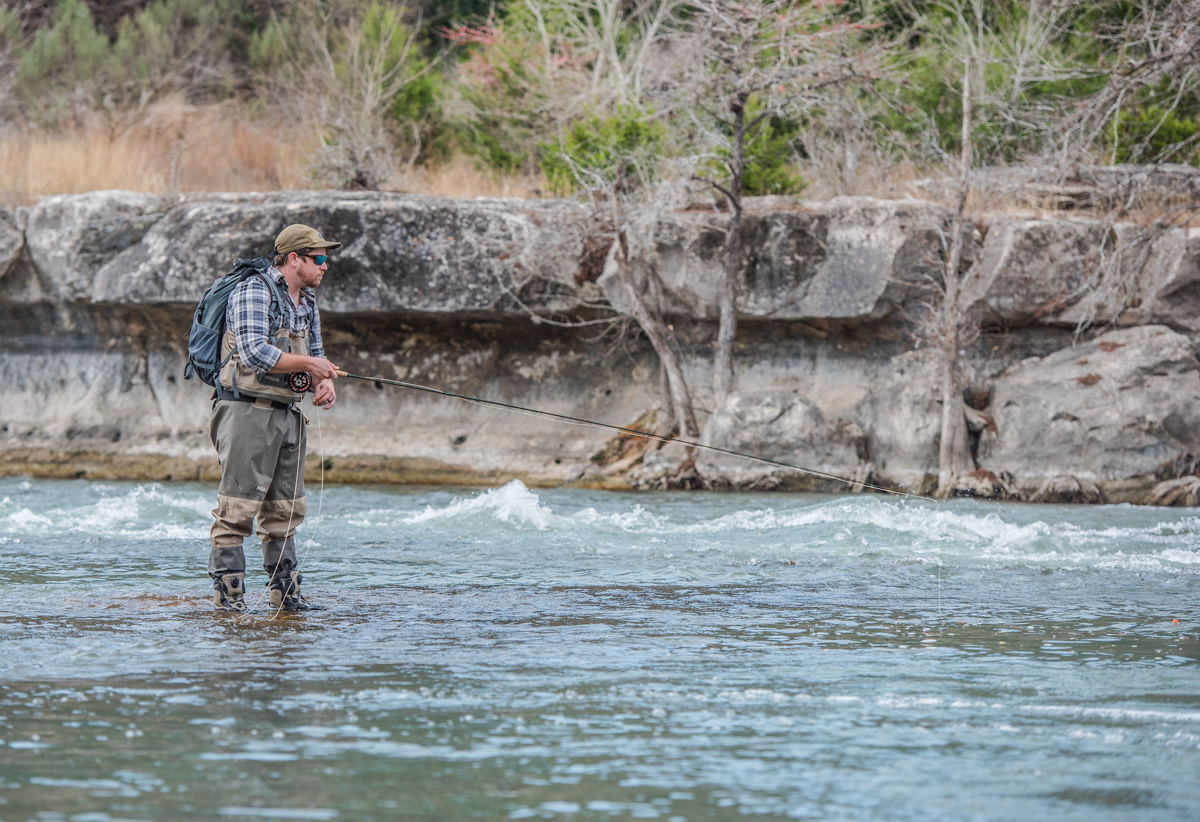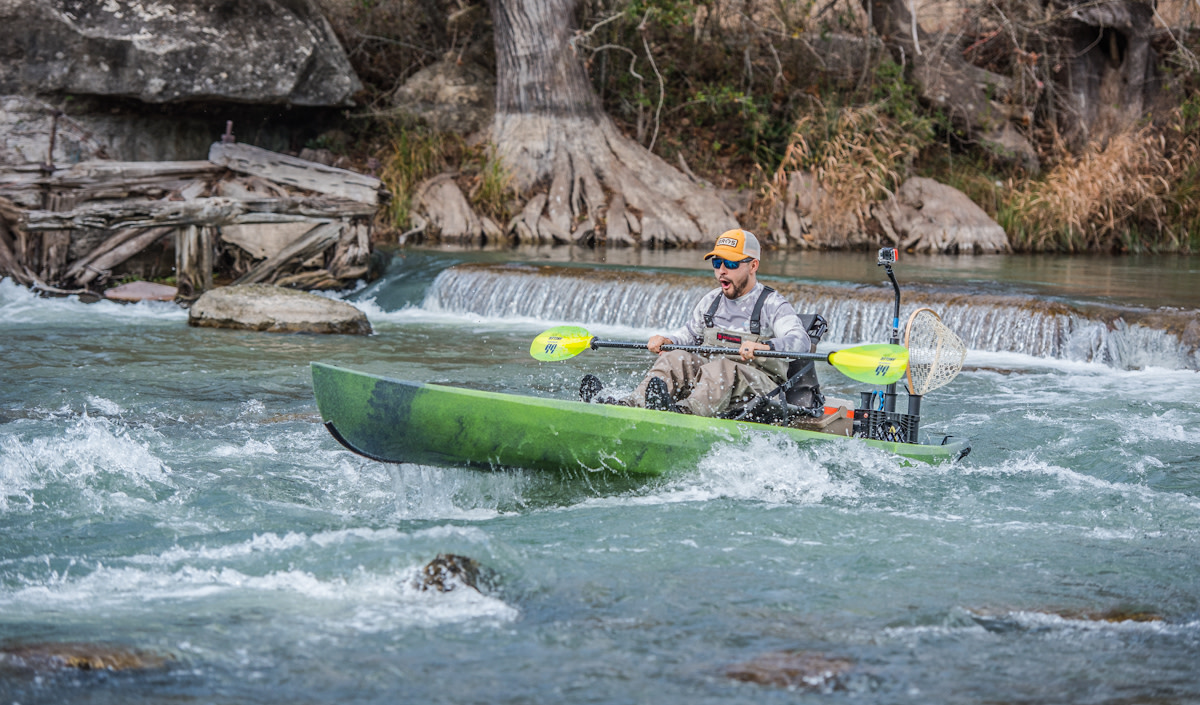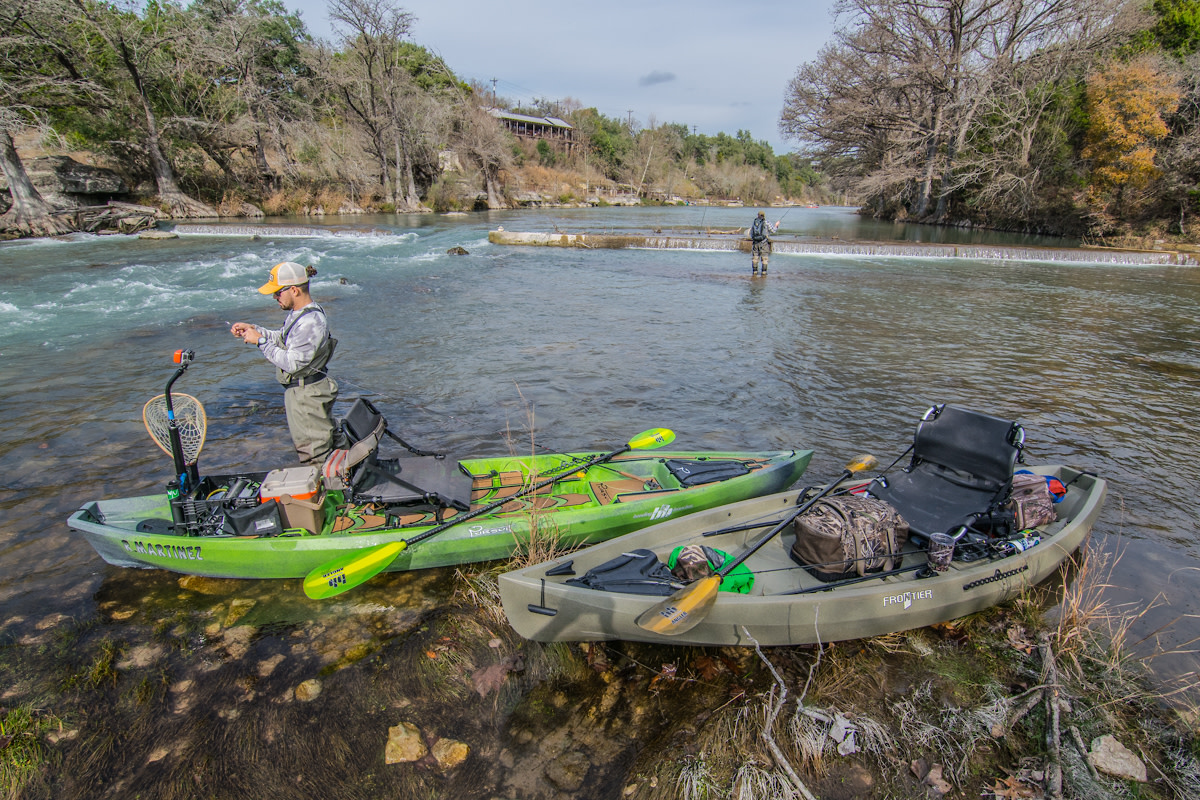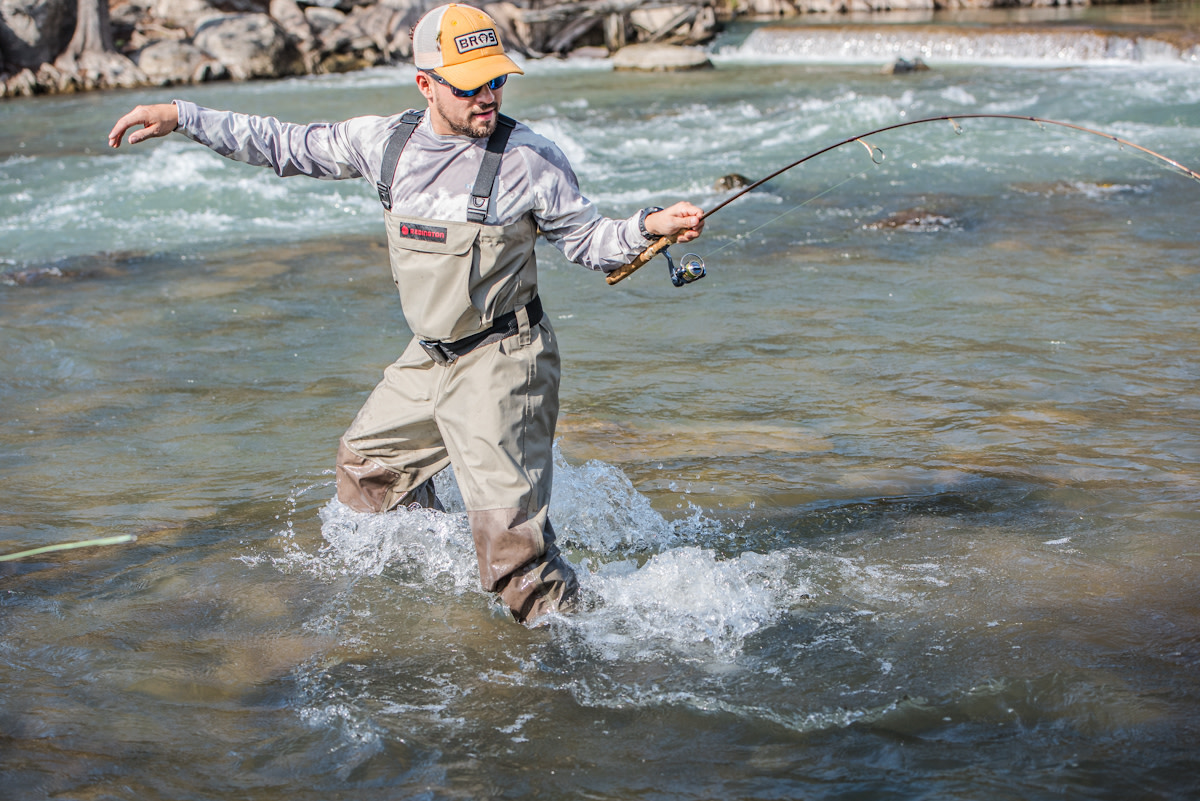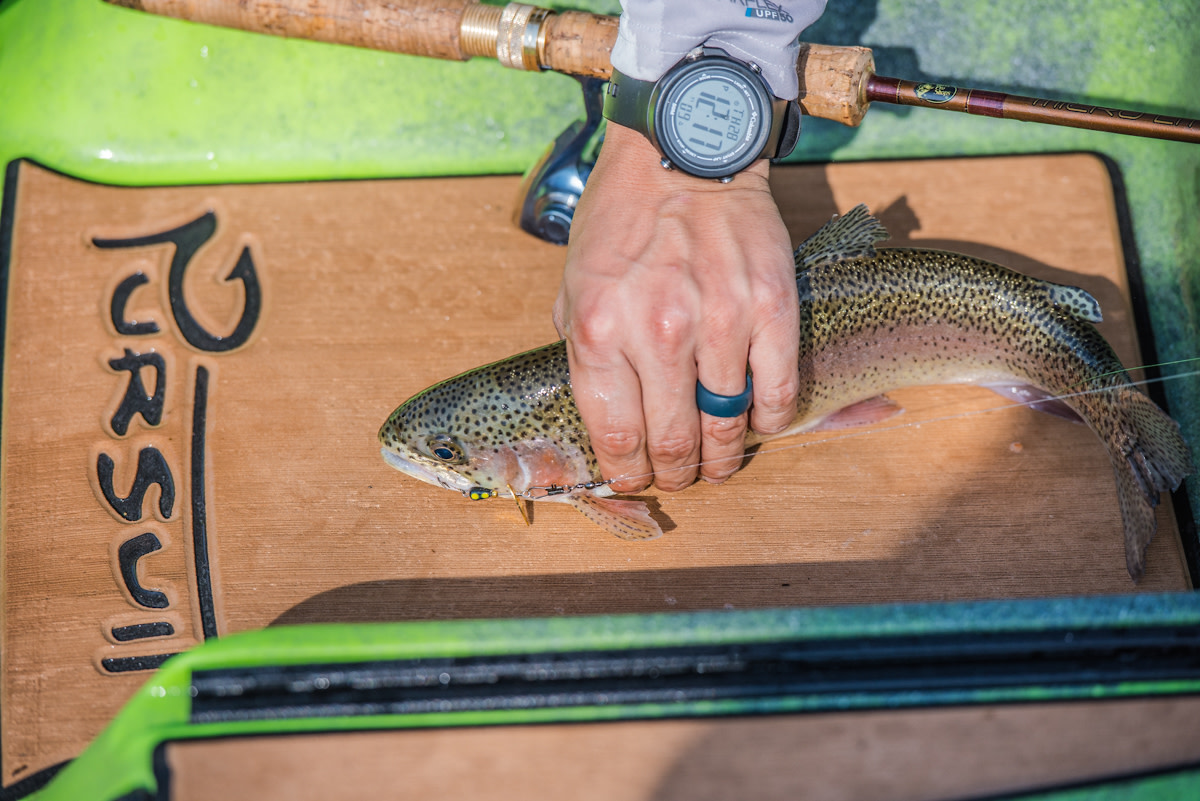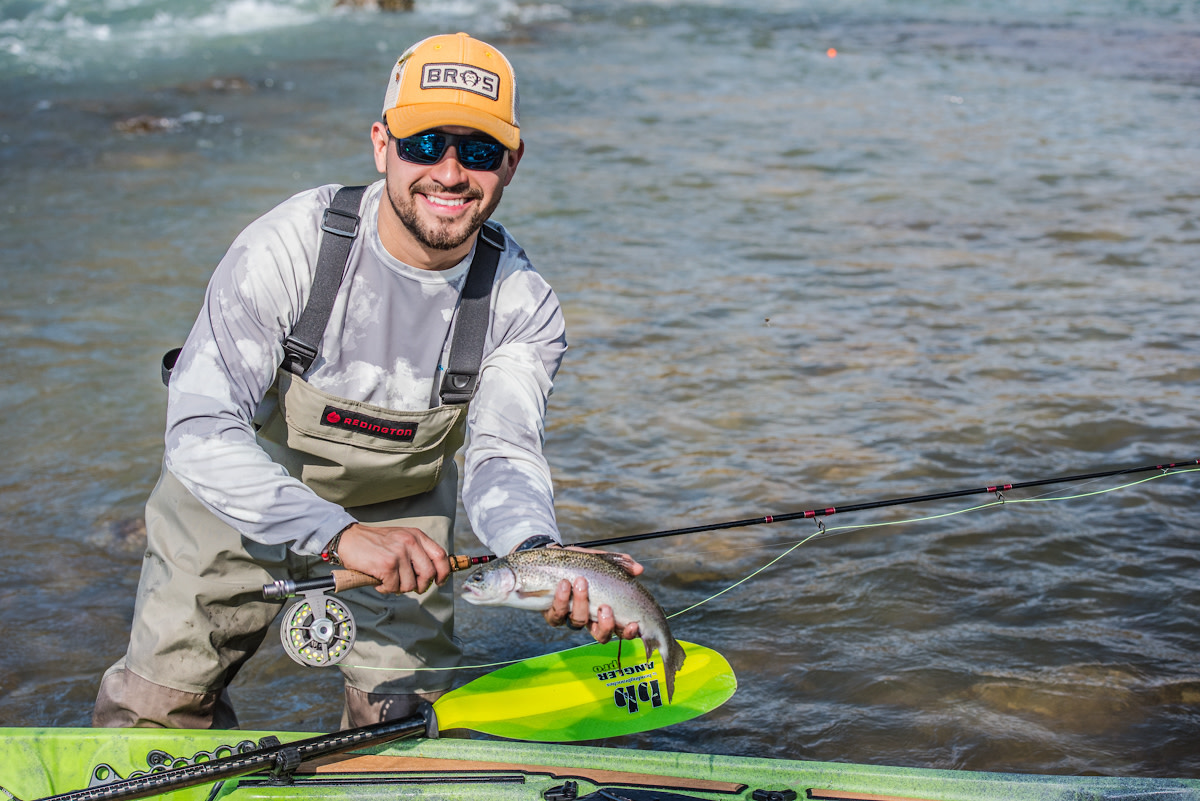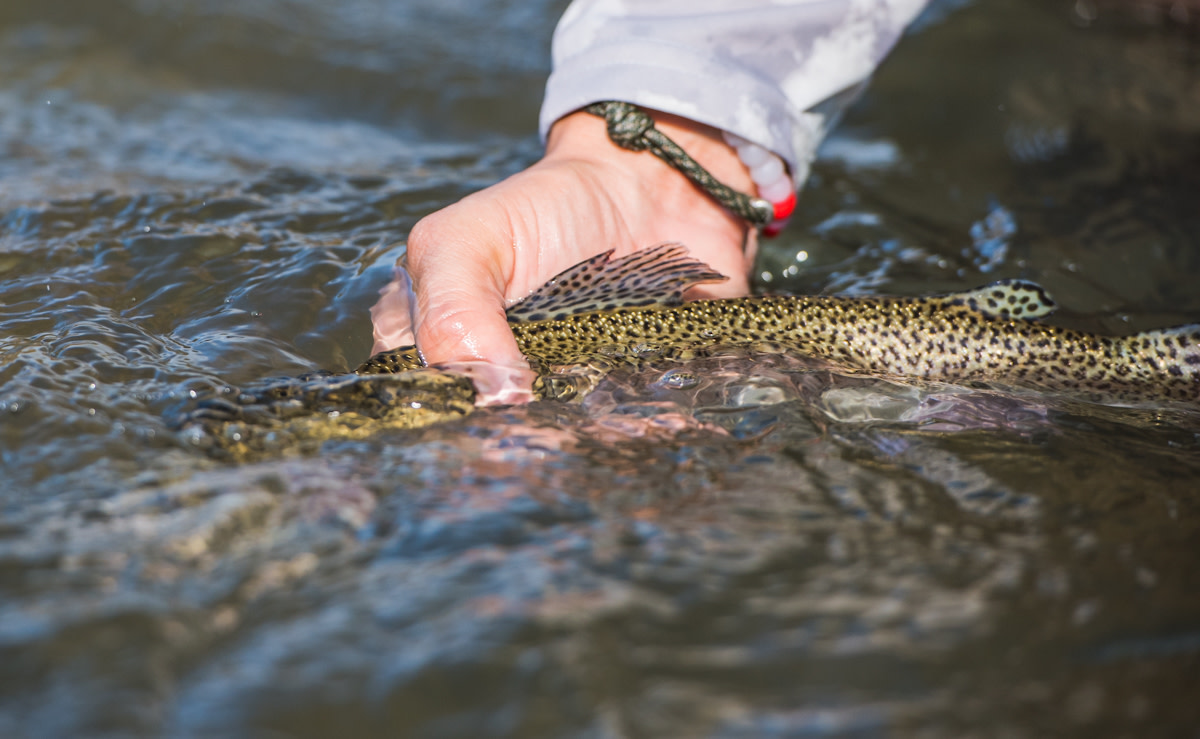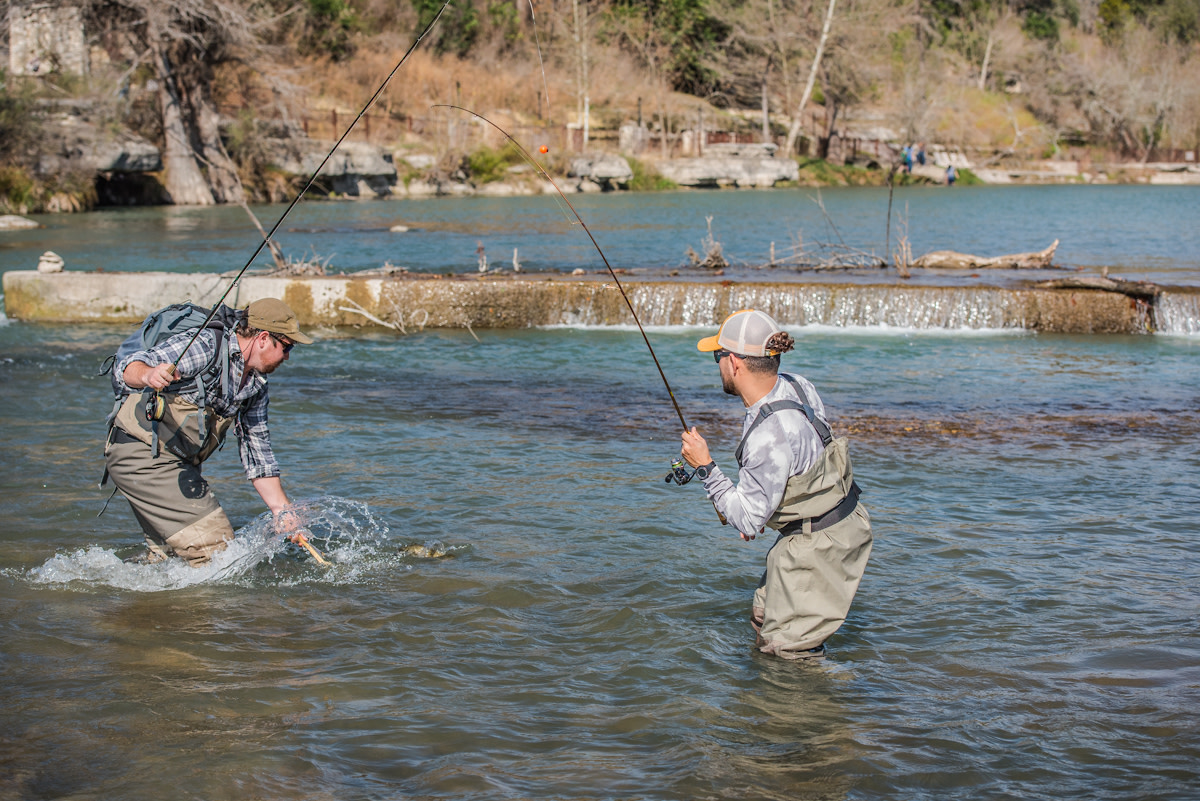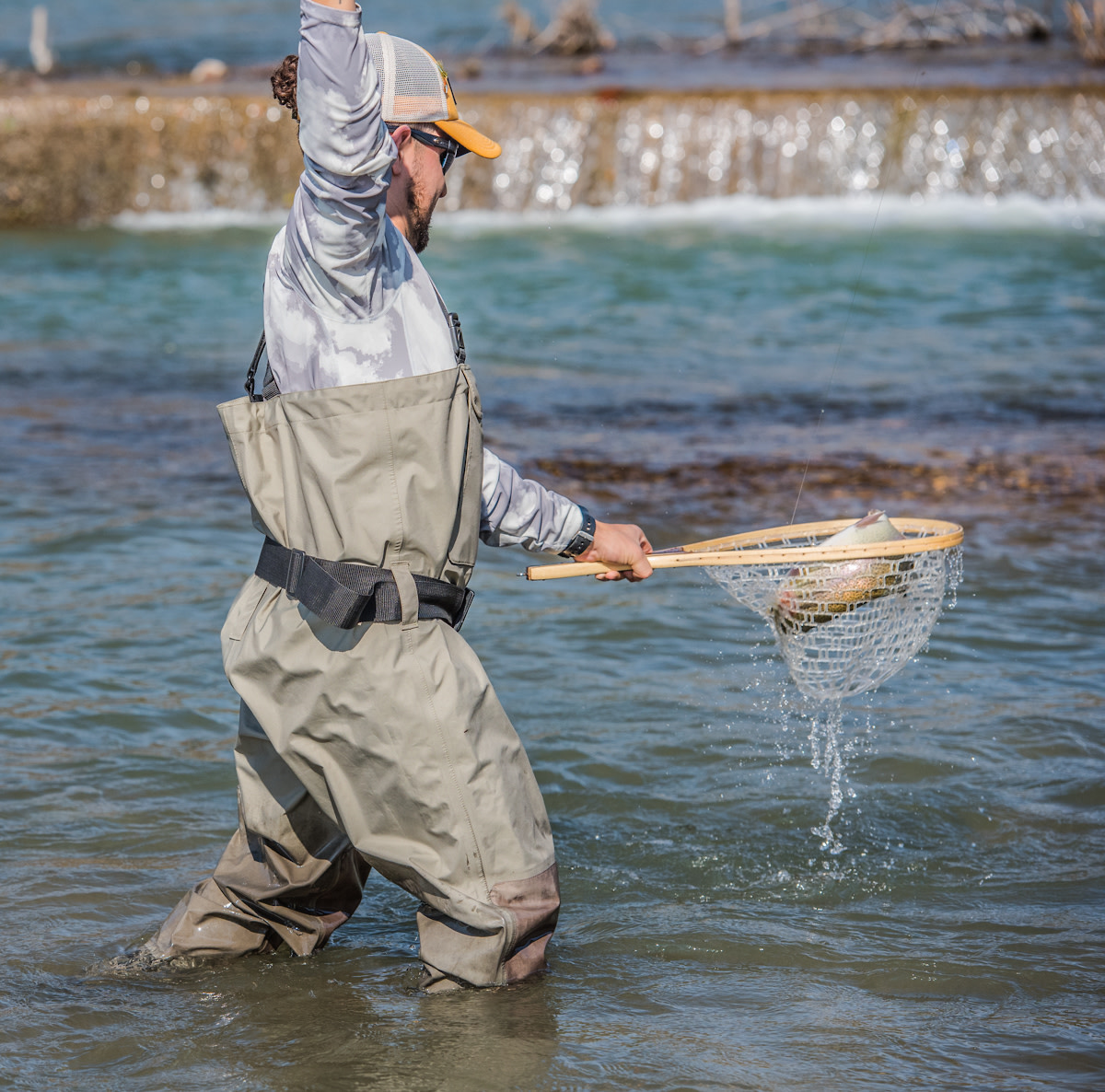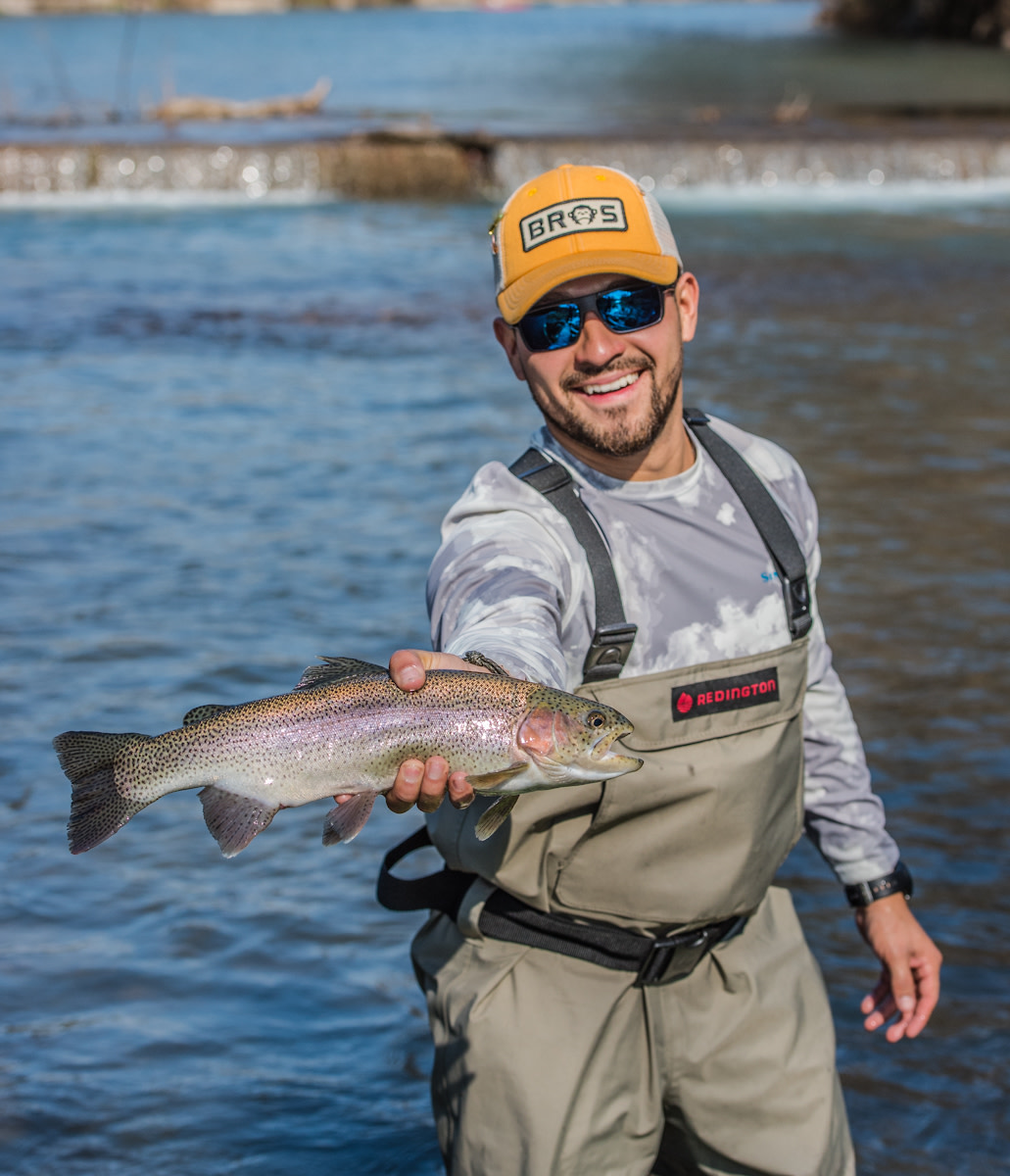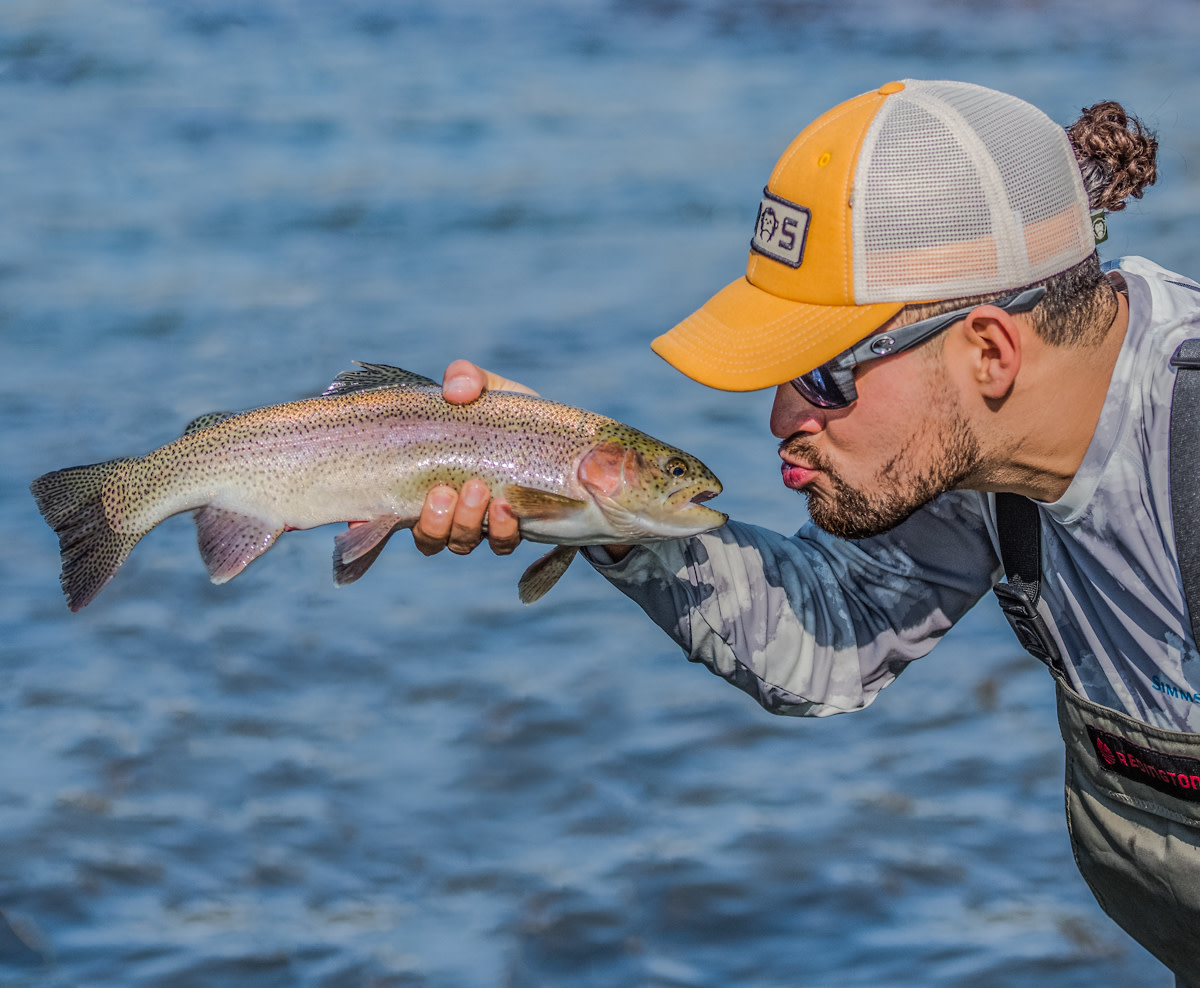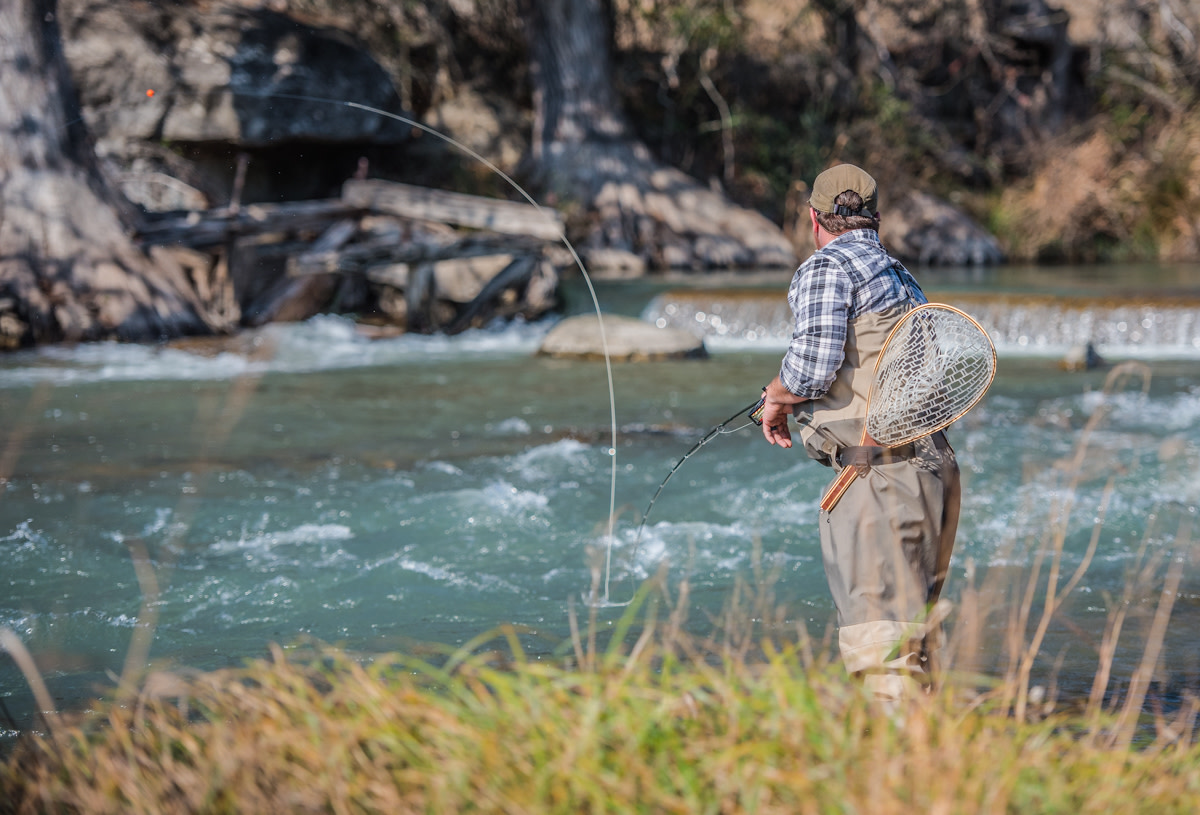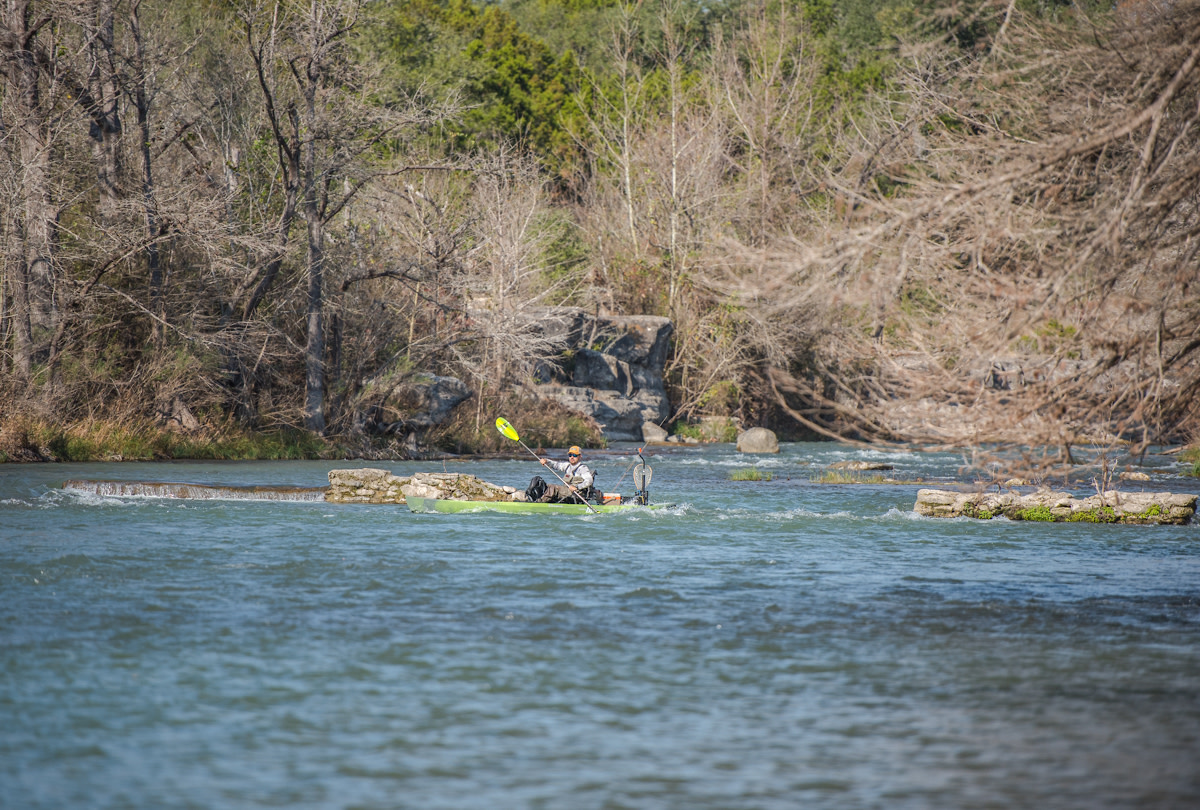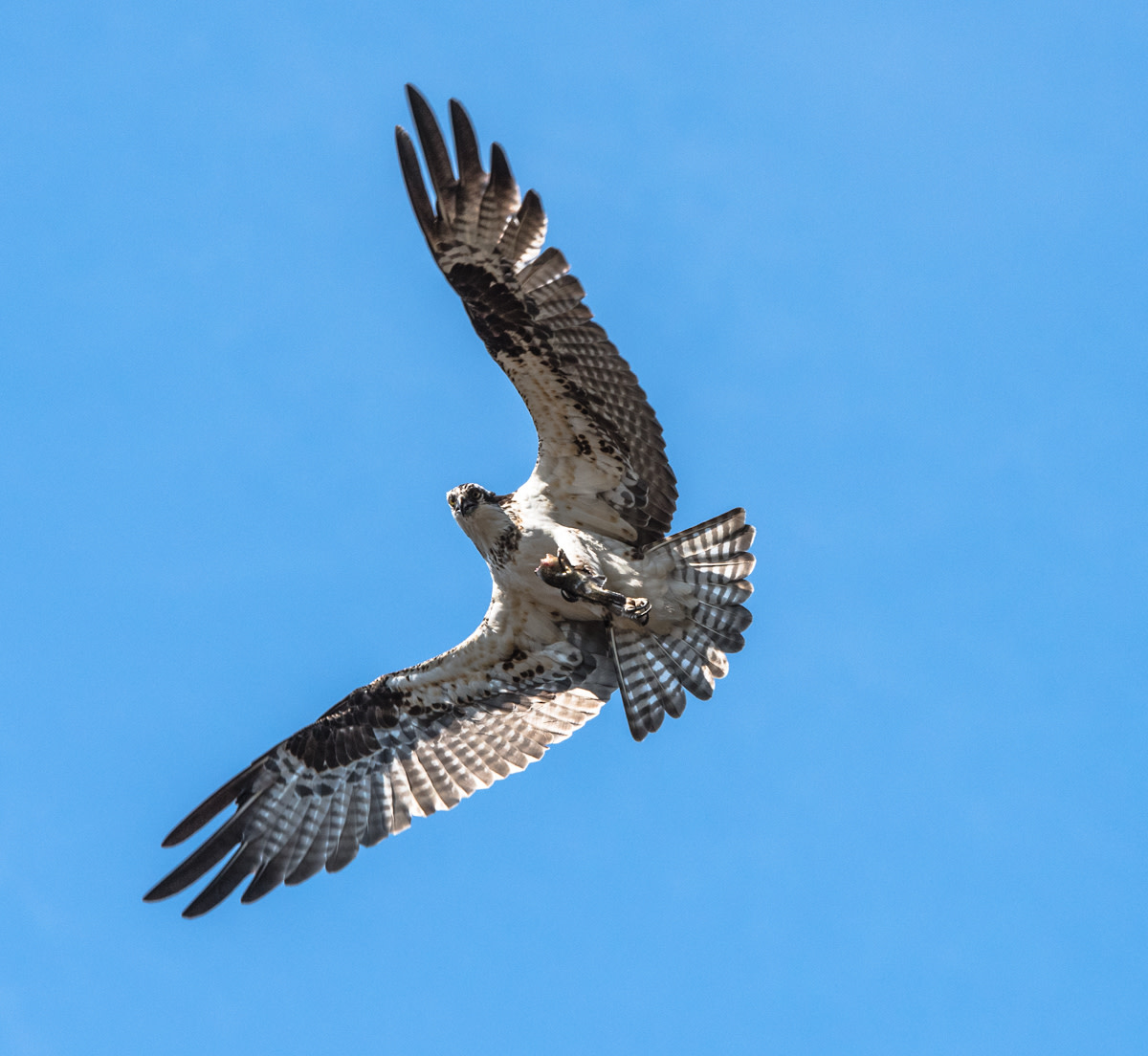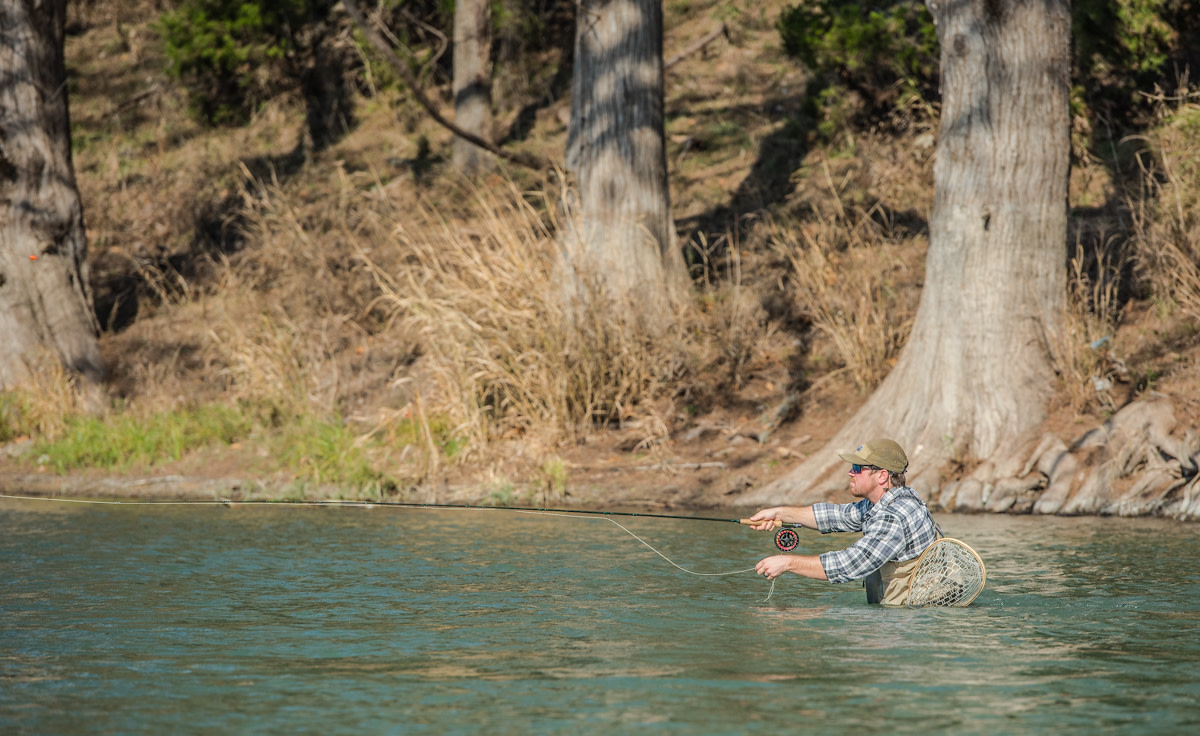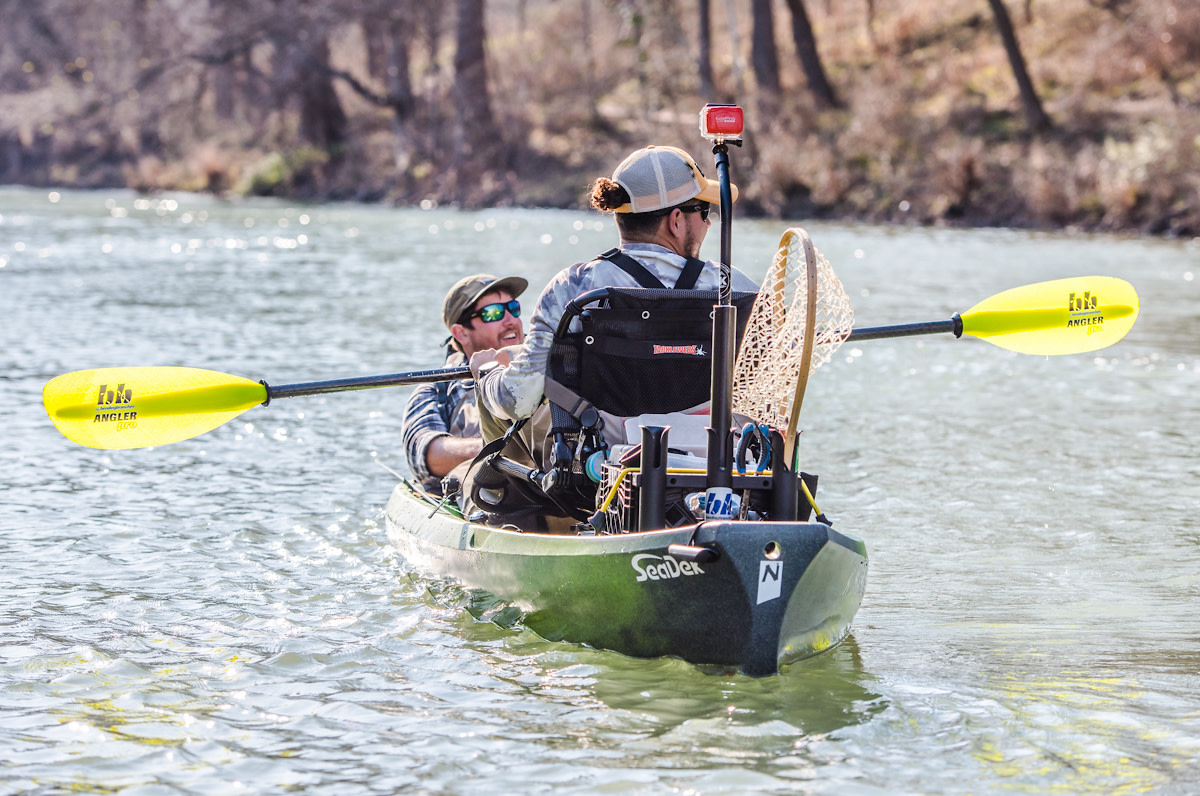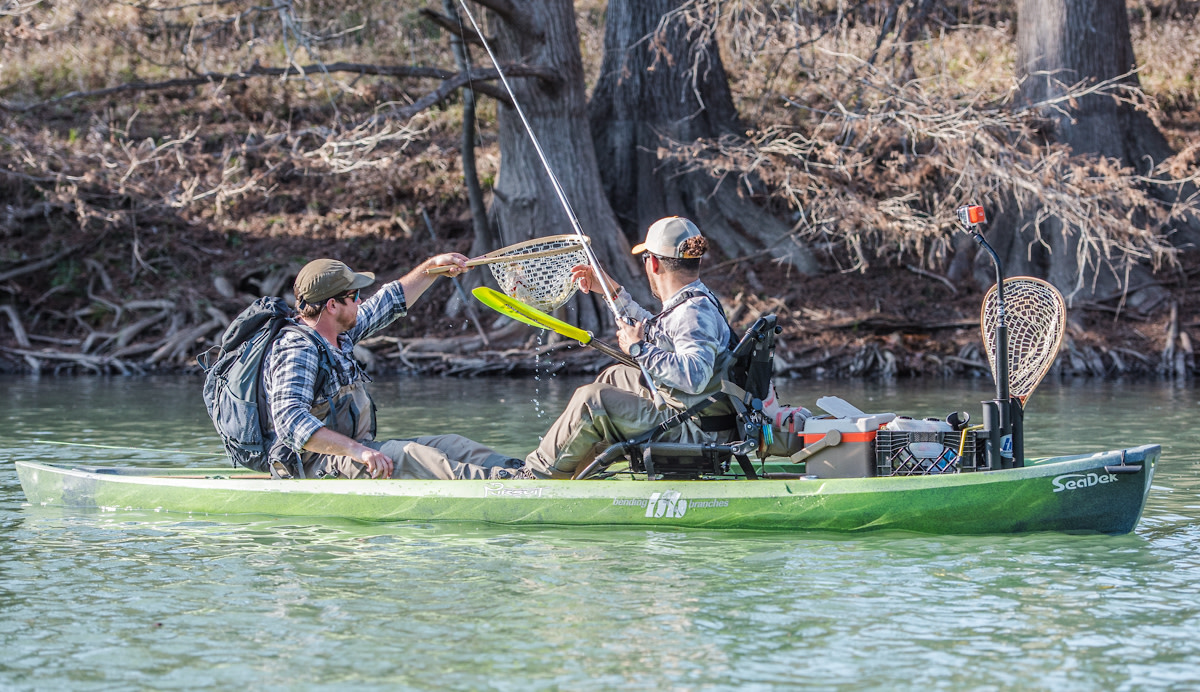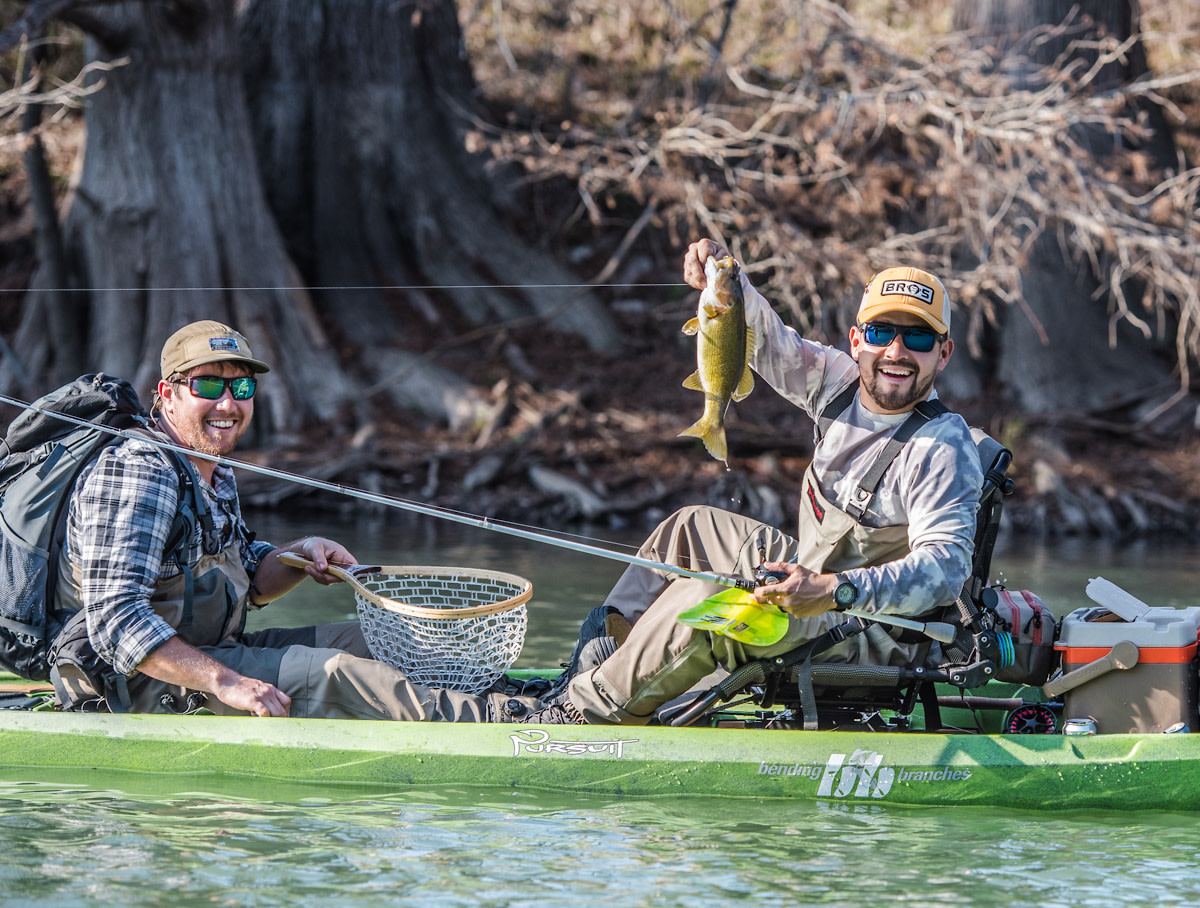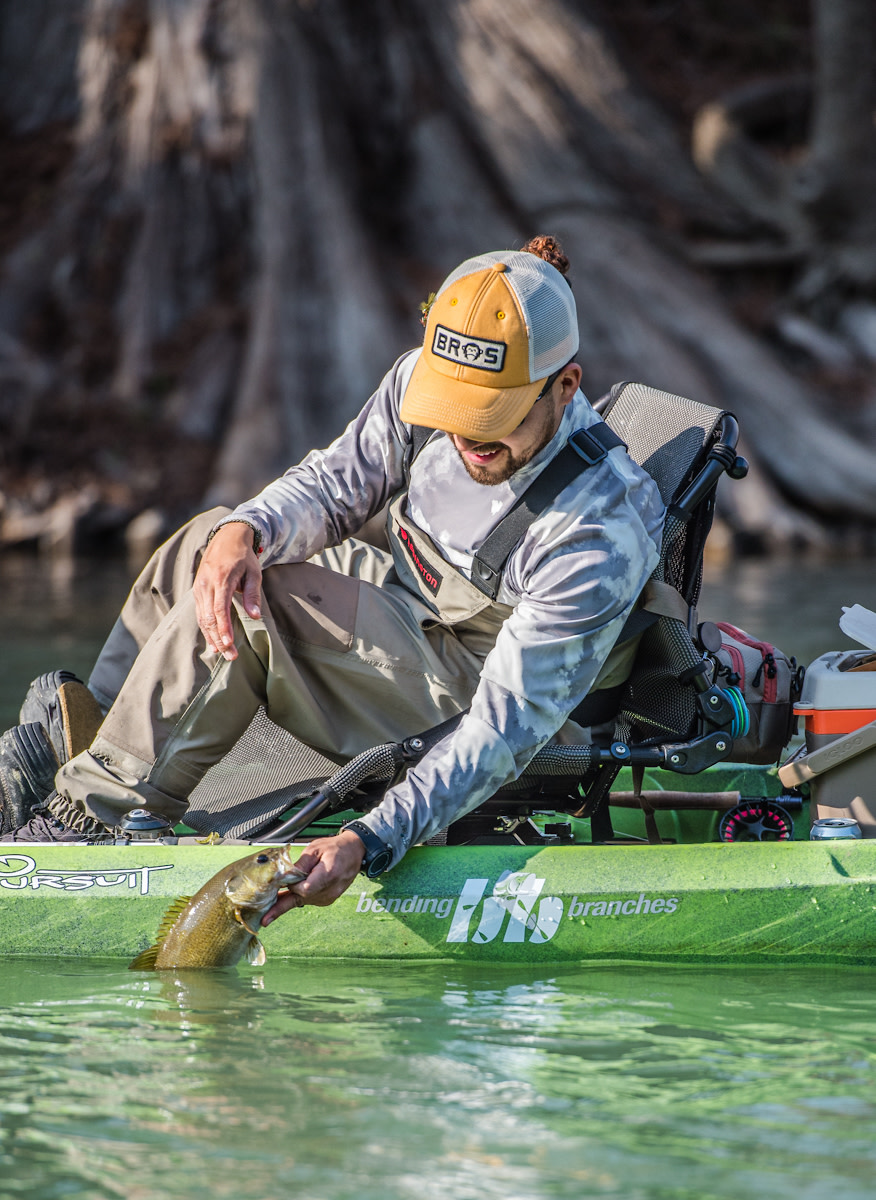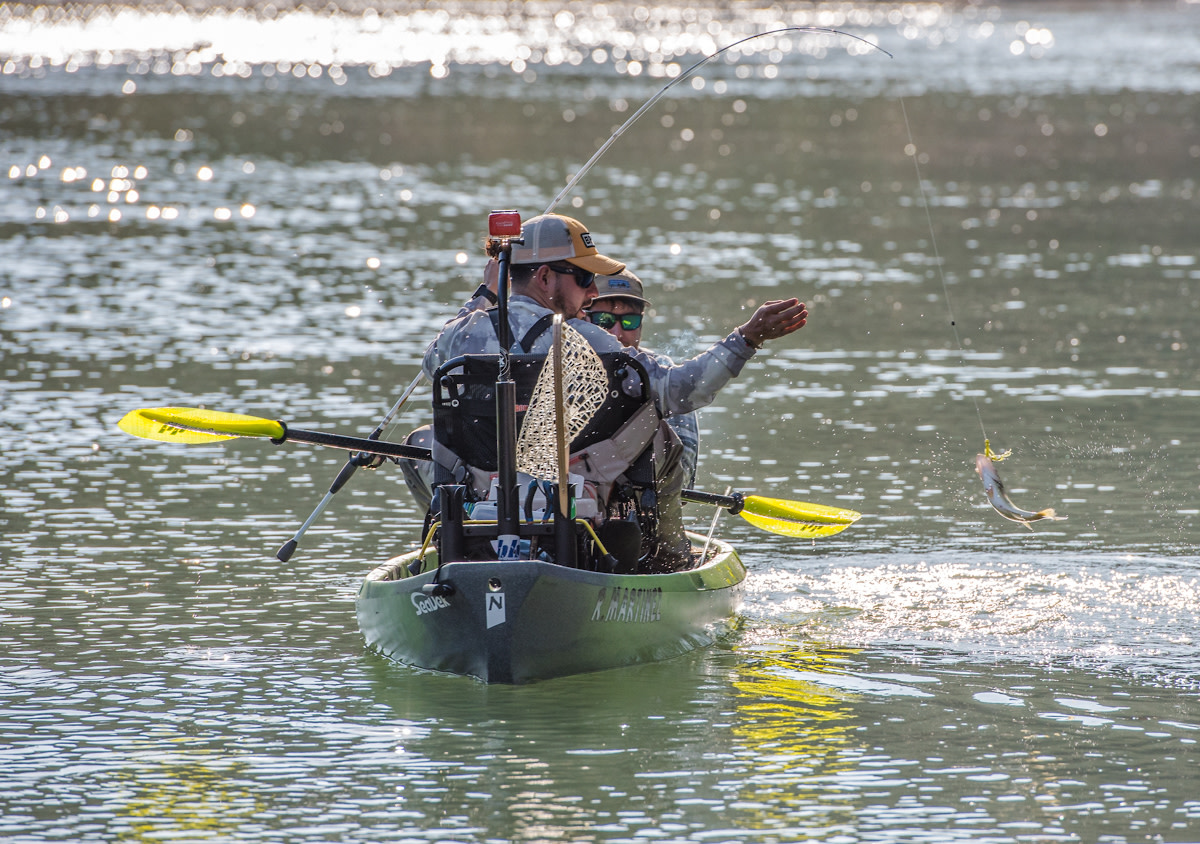 Mandatory Post Fishing Stop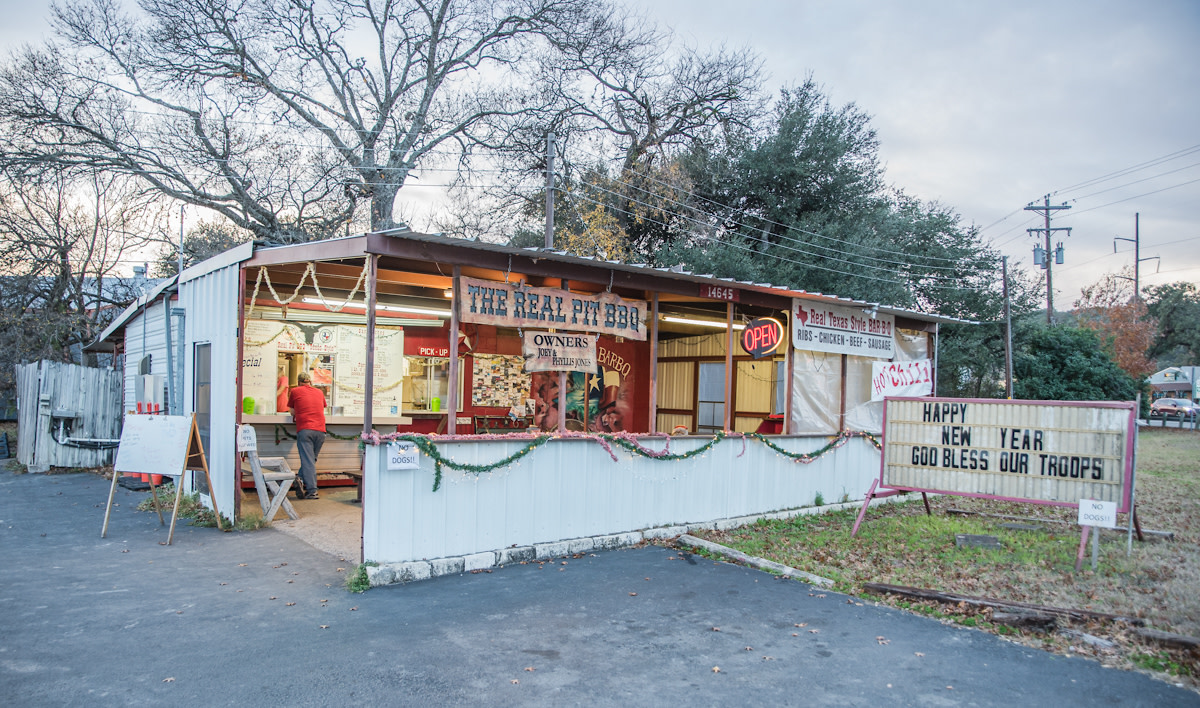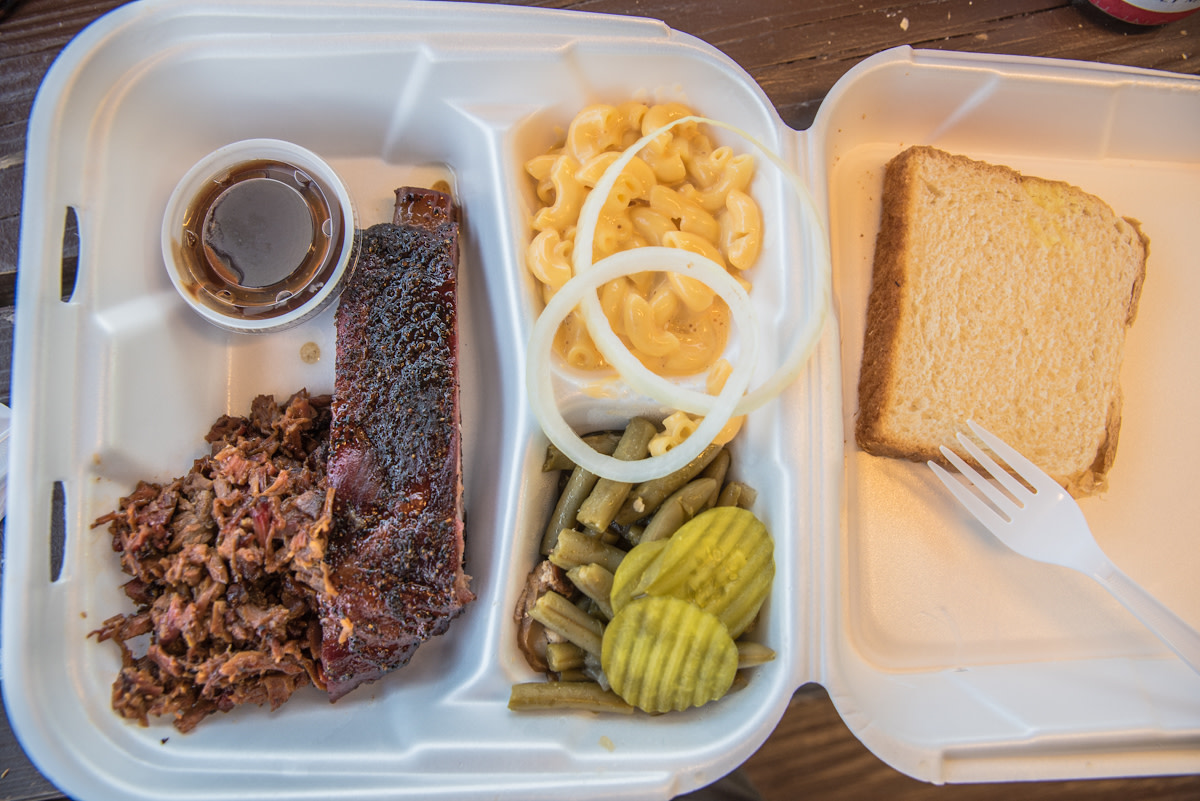 ---
More on: Bass Fishing on the Guadalupe River
More on: Paddling in Texas
The article was originally published on Kayak Fish
For access to exclusive gear videos, celebrity interviews, and more, subscribe on YouTube!