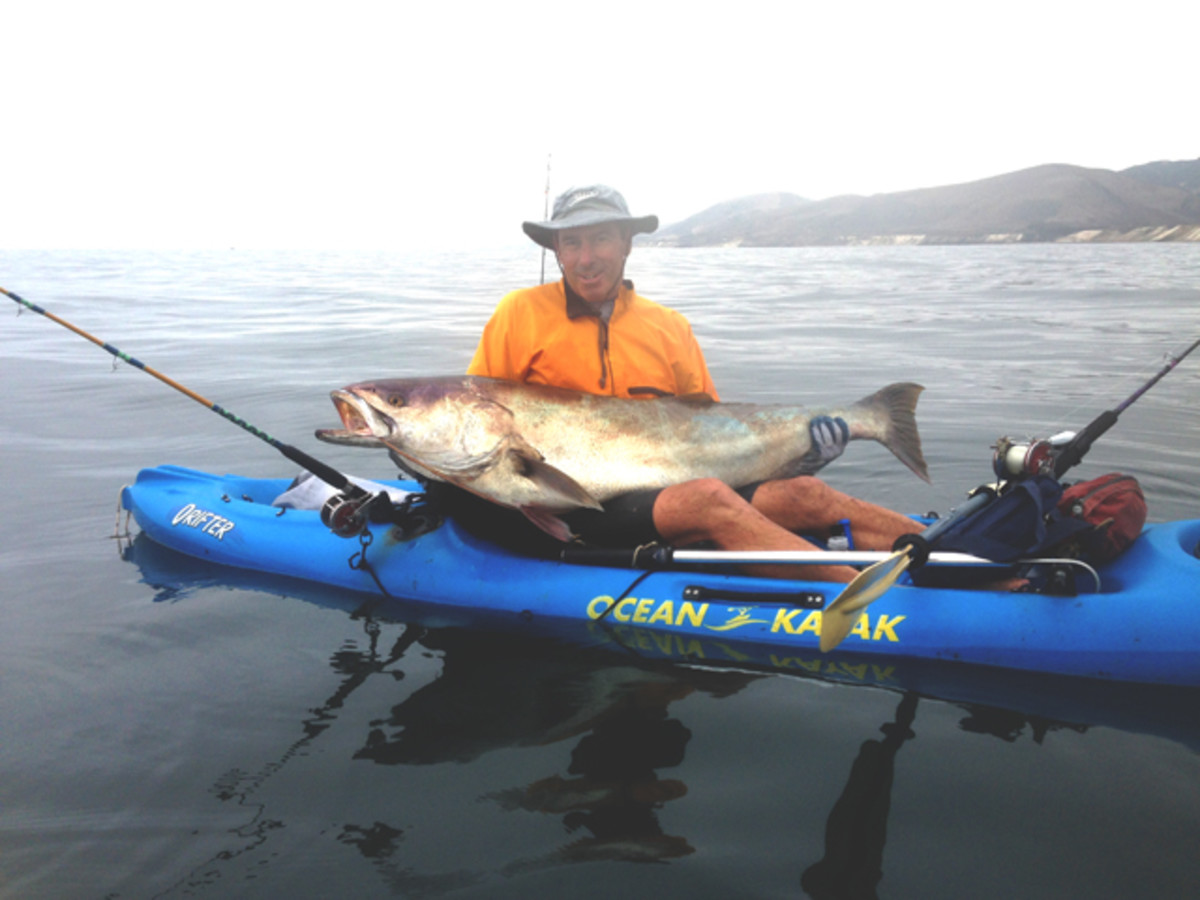 By Phil Morreale
On Saturday, Aug. 27, my friend Scott and I launched out of Gaviota Beach at 7 a.m. and headed southwest, meeting up with another kayak fisherman about three-quarters of a mile off the coast.  I bagged a dozen live squid and began to fish.
After a few hours, the original kayaker left with a fish count of two leopard sharks and one bonito, with nothing taken.  Scott had hooked up on two leopard sharks.  My fish count was zero.  Scott suggested we fish another 45 minutes and head into shallow water looking for halibut.
I dropped my rig hoping to bring home enough squid for a calamari dinner. I had no luck so I decided to paddle back to our original fishing spot in search of the live bait.  I paddled about a hundred yards, set down my paddle and reached for the bait rig.  That's when I noticed the tip of the rod with a Tady Lure I had out behind the kayak dropping. After a few moments, it got ripped.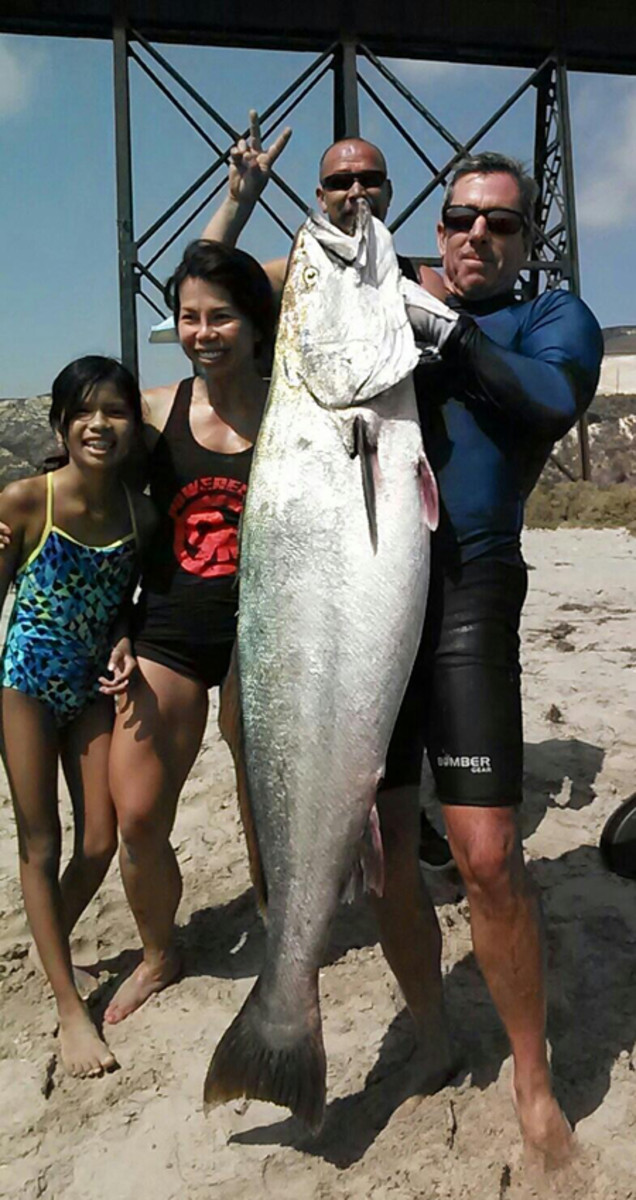 At first my kayak was sitting parallel to the beach. The fish moved around the bow and headed straight out to sea taking a lot of line as it towed me for several hundred yards. The fish made a couple of big runs and then I began the slow process of reeling it in.  Unsure of what I had hooked, I was looking for color when I spied the 68-pound, 60-inch white seabass wrapped in a seaweed necklace.
That was the only white seabass Scott and I caught that day. I picked up the big fish with a white Tady 4/0 baited with live squid on 30-pound test with three feet of 25-pound fluorocarbon leader.
The article was originally published on Kayak Fish
For access to exclusive gear videos, celebrity interviews, and more, subscribe on YouTube!