Lawrence Osborne is speaking from the balcony of his 15th-floor apartment in central Bangkok when the rumbling starts. "It's monsoon weather," he says. "All hell breaks loose." Osborne, 57, has lived in Thailand for six years, more or less, and on more than one occasion. He's lived in many places: Paris, Istanbul, New York, Mexico City. From his books — forbidding tales of Westerners seduced and ensnared by cultures they don't quite understand — you get the sense that he's a slippery sort, the type to move across borders both real and psychic. He speaks in clipped tones, rarely pausing for breath, and will occasionally erupt into uncontained laughter, taking delight in the world's absurdities, however grim.
His latest novel is Hunters in the Dark, the story of an English schoolteacher traveling alone through Cambodia who thinks that, under the right circumstances — or with the right woman — he might easily lose himself in the country for good. Robbed of his money and passport, he takes on the identity of the junkie who stole them but soon finds himself pursued by a malevolent cop. As in Osborne's other recent novels, The Forgiven and The Ballad of a Small Player, the threat of violence is ever present. But even in the face of it, the characters' desire to transcend the ordinary endures. The same might be said of Osborne. "Some people just want to get back to the comfort of their home country," he says. "I don't feel that. It's just not an emotion I have."
What appeals to you about Bangkok?
Thailand was never a European colony, so even though the city is very Western on the surface, deep down it's very Asian. It's quite enigmatic, and I like that. I can't get to the bottom of Bangkok, and I never will. Also, in practical terms, how can you live as a freelance writer in places like London and New York? Living here gave me time to write novels again.
I imagine Bangkok has its distractions.
Well, it's fucking hot. It's 95 into the night, so I usually work after dark. It's cooler, and you have the beautiful sounds of frogs and cicadas. I'm in a very jungly area here — mango trees, wild peacocks. It's not the bright lights side of Bangkok, although all of that is very close by. So I work until around 2 a.m., and then I go down into the seething masses and get some street food, beers. Also, it's very female here. At midnight, women outnumber men three to one on the street.
How did you become such a wanderer?
Well, I'm English, so it's my nature. My mother sent me and my sisters to Italy every year for language school, so I spent a lot of my teenage years in Florence and Rome. After university I went to Harvard for a year, dropped out, and then went to Paris, where I ended up staying 10 years. It's different from being American: If you're British, you're expected to live at the far corners.
But you grew up in a small town, right?
I grew up in the small town of Haywards Heath, south of London. My parents were bookish, very musical, but otherwise uninvolved in the arts or the academic world. It was a very English, very provincial upbringing. The smallness of Haywards Heath certainly made me want to get out. It was D.H. Lawrence who inspired in me a desire to live in a different country every six months.
Really? I would have thought you're more of the Graham Greene type.
I have never identified with him, although I admire him greatly. No, that type belongs to the past, to the period of the empire and its aftermath. Globalization has drained the exoticism out of the expat life, which turns out to be quite bland. I rarely travel in the hard, old-fashioned sense, and I have a dim view of "travel writing," which I think also belongs to the past.
You dedicated your new book to the Cambodian painter Vann Nath, who lived through that country's genocide, in which more than a million people were killed. Why Vann Nath?
In 2008, I went to Phnom Penh to cover the trials of Duch, the famous commandant of S-21 prison, and I got to meet Vann Nath. He had been picked up off the street and was set for execution until Duch found out he was a painter. Duch put a little red arrow on his neck and said, 'No, hold off on this guy, maybe we can use him.' Duch charged him with doing the official portraits of Pol Pot. Later, the filmmaker Rithy Panh did a film called S-21, about reuniting Vann Nath with the former teenage guards who'd been in charge of him. Imagine these guys, who are 50 years old now, but as teenagers were cutting people's throats, hunting them like packs of dogs in the streets. It was a mad experiment in human sadism. Thinking about those guys I got the idea for my first character. If you are 55 years old and you're in Phnom Penh now, you are probably one of the killers. Or you had a connection — it's almost a certainty.
You've written a lot about booze, and for the The Wet and the Dry you drank your way through a dozen countries. Which has the best bars?
That's easy. Japan, hands down, and Kyoto has the very best in the country. My favorite is inside a Zen temple. It's called Kanga-an. This emperor was out of power and retired to this monastery, where he created this amazing garden with these big rocks. And believe it or not, in the middle of this temple is a fucking whiskey bar.
Who has the worst?
There are many. I once made a visit to the Murree Brewery, in Pakistan, and you're surrounded by Al Qaeda. Taking the whiskey back to the hotel room was terrifying. Would the taxi be stopped? Would I be dragged out and my bottles exposed? On one level, Pakistan is a beautiful country, but it's also terrifying. You go into a restaurant and getting a glass of wine becomes this life-and-death drama.
But everyone still drinks?
Absolutely, and in all Muslim countries. Go to Bahrain on the weekend, when all the Saudis drive over. It's like Caligula's Rome. You can spend a weekend in a five-star hotel and listen to the Arab guys trashing their room. It makes Vegas look like a Salvation Army hospital. And then they all have to drive back on a Sunday night. Most of them are shitfaced, and they have to wait until they're sober. Pakistan is like that as well. There's absolutely no moderation in the consumption of alcohol.
Why the hypocrisy?
Clearly alcohol is a symbolic thing, because 40 years ago you could drink anywhere in the Middle East, no big deal. It's some crisis in a world dominated by seemingly Western values. But why hasn't that same crisis happened in Japan or Thailand? In the Far East, these cultures have been able to absorb Western influence without any neurotic fallout. They feel a level of security in their own culture, or they're indifferent. But that's just my opinion. I'm just someone who likes to drink. n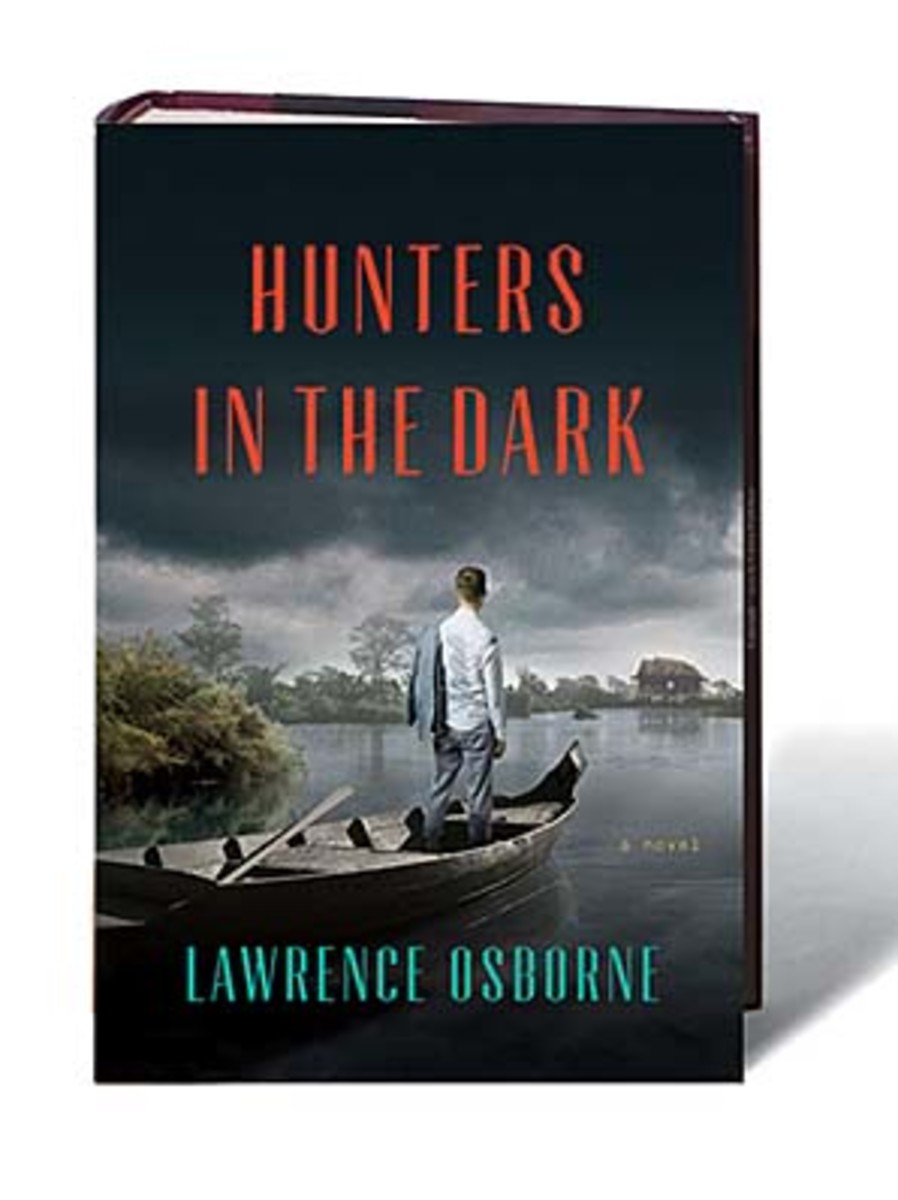 For access to exclusive gear videos, celebrity interviews, and more, subscribe on YouTube!